Just the way pop culture shapes and impacts us, so do the mothers – and mother figures – in our lives. Yes, that even means the "mom friend" in your group who always has extra Band-Aids. And, the best movie moms on the big screen.
These fictional moms are just as diverse as their real-life counterparts. No matter their cookie baking to weapon-wielding ratio, each of them goes above and beyond. Literally – some are out of this universe.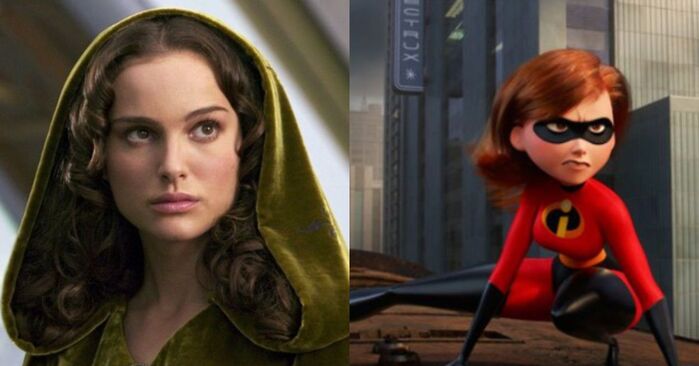 To celebrate mothers everywhere and of all kinds, here's a list of the best movie moms in cinematic history.
The Best Movie Moms
Molly Weasley is the quiet woman knitting in the corner that you should never underestimate. She birthed and raised a whopping seven children, and she'd fight (and beat!) Bellatrix Lestrange any day of the week for them.
All that aside? She makes a mean monogrammed sweater.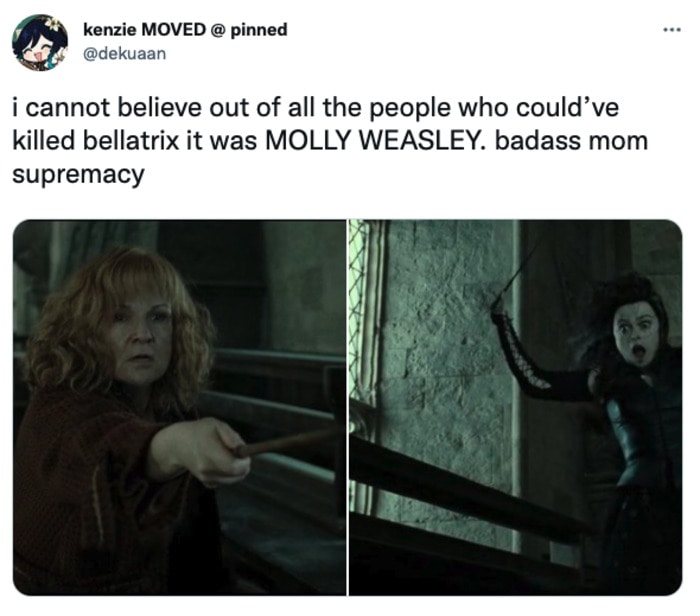 Helen Parr is one mom you can count on to never break, even when she's stretched a bit too thin. Probably because she's made of elastic.
We don't totally get the of the science behind it, but we do know that she's a superhero mom who balances raising three kids and fighting crime across the globe. With all the flexibility and balance, she'd probably crush a Pilates class, too. Not that it's a competition…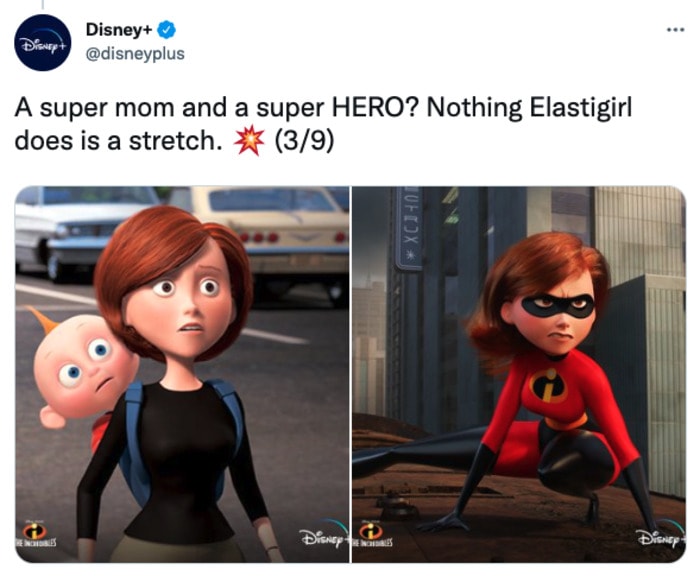 There are a bunch of reasons why Evelyn makes it onto this list of best movie moms. One big reason is that she protects and supports her family in a world inhabited by killer monsters. The standards really seem high in the future!
But, most importantly, any mom who can give birth naturally – in complete silence, mind you – is a badass by any definition. Even Webster's.
The hell Evelyn goes through in 24 hours: Stepping on a nail in labour, giving birth, then walking for miles, running, jumping and in and out of water straight after birth. On top of that losing her husband. Like give the woman a damn break #AQuietPlace2 pic.twitter.com/e1aYeqPzN4

— Grace🦋 (@LilEmBlunt) May 30, 2021
Charlotte and Wilbur's relationship may be the perfect example of true friendship, but Charlotte is a mother figure for him, as well. She's able to comfort and guide him through unsure times, even though they aren't exactly cut from the same cloth.
Our girl Charlotte is also successful in making us think twice before screaming in terror at that spider in the corner of our room. It's fine – we just permanently moved into the living room.
This under-the-radar horror movie deserves attention, and so does it's mother. While grieving her husband's untimely death, Amelia is working on raising her son alone.
And if all that isn't tough enough, unnatural things start to happen to both her and her son when a strange book called "Mister Babadook" appears.
The whole experience puts Amelia through the ringer, testing her as both a woman and a mother. After seeing all this, chaperoning your kid's middle school dance will look like a breeze.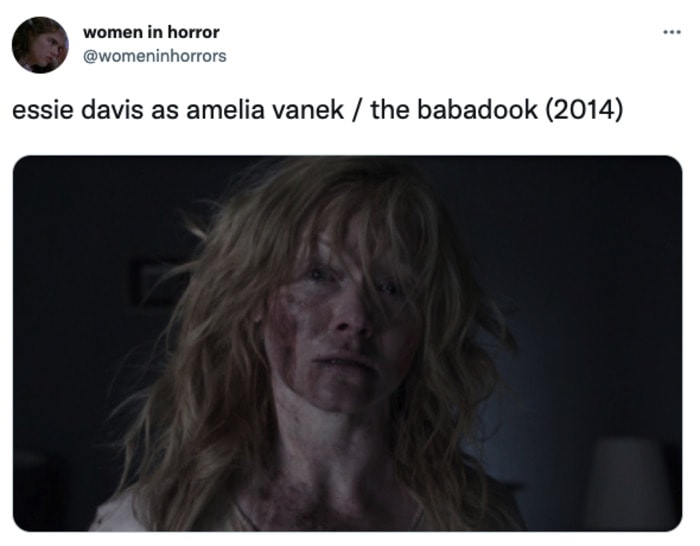 6. Beatrix Kiddo aka The Bride (Kill Bill)
As a pregnant, retired assassin bride, Beatrix is left for dead at the altar. But four years later, she wakes up from a coma with a vengeance, and begins to track down the people who have her now 4-year-old daughter.
She's a badass, sword-wielding woman who will stop at nothing to get her child back. And in a stylish yellow jumpsuit, nonetheless! We're sure that'll come in handy on school crosswalk duty.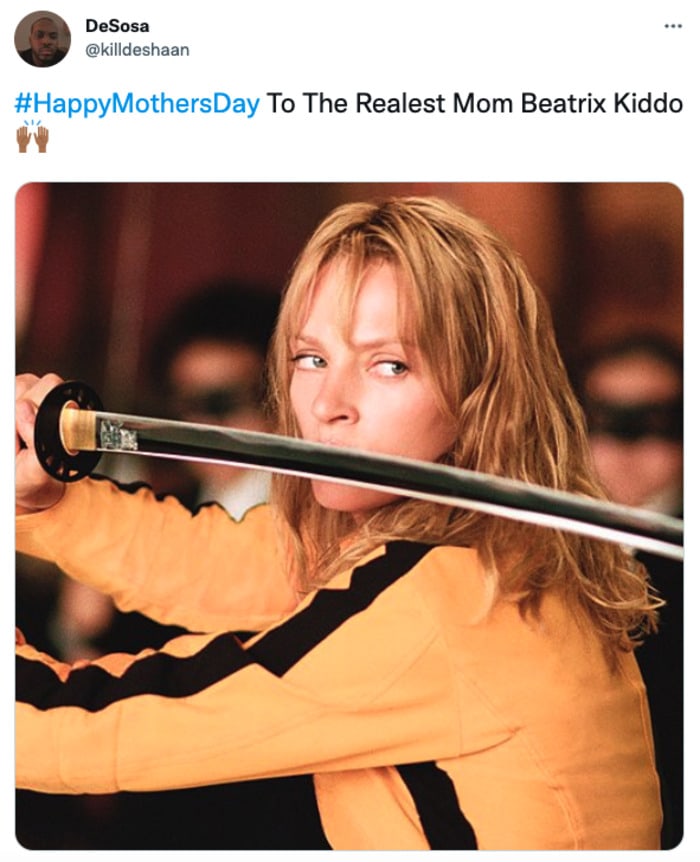 Sarah Connor is easily one of the greatest mothers on the silver screen. The entire plot revolves around her protecting her son, John. Oh…and the rest of humanity.
Plus, she does it all while looking way more fierce than anyone should be allowed to look. We now know where Michelle Obama got her arm inspiration from.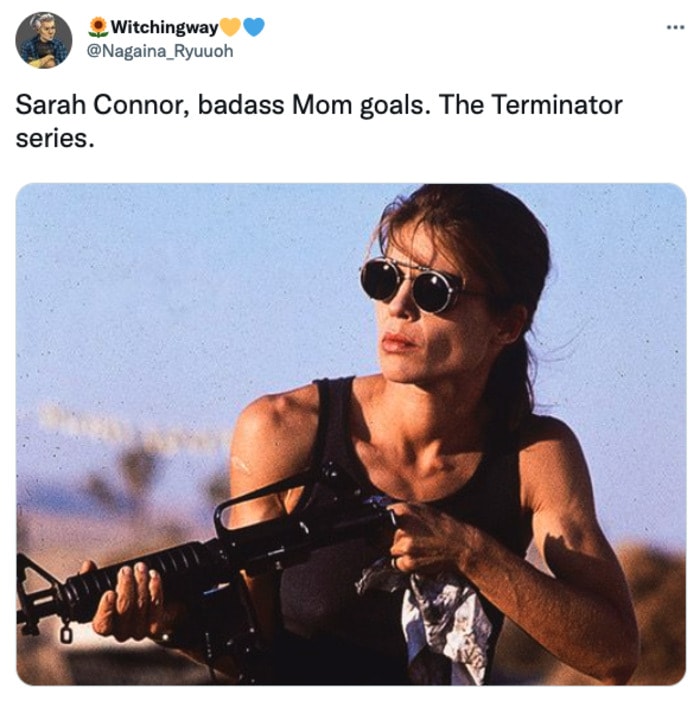 8. Padmé Amidala (Star Wars)
Padmé is an excellent movie mom, although she never did get to raise her children. That's Luke and Leia Skywalker, in case you've been living under the Death Star.
But she deserves a place on this list for not only birthing Darth Vader's children but, for effortlessly balancing fierceness and femininity, too.
It's probably good she didn't witness that awkward brother-sister moment, anyway. And if you don't know what we're talking about, you're going to have to go watch The Empire Strikes Back. We can't do everything for you.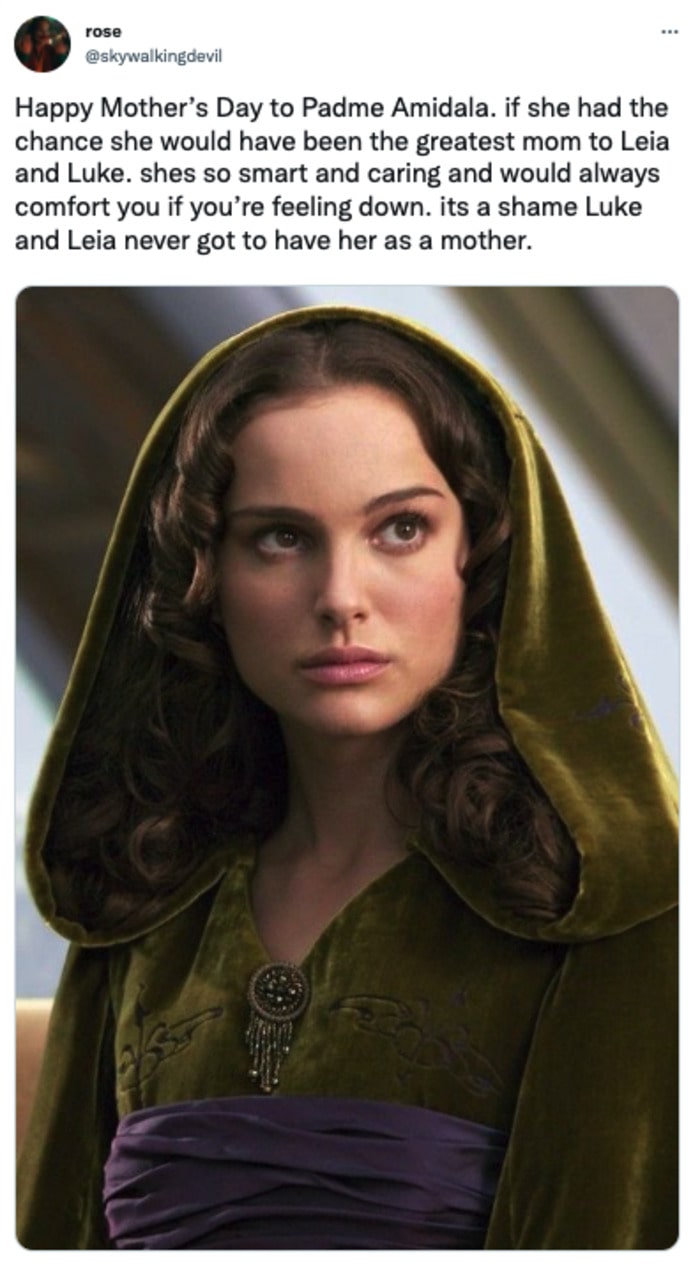 9. Juno MacGuff (Juno)
Teenage motherhood can't be easy, but Juno at least makes it look interesting. As she navigates high school and pregnancy, she stays true to herself and does what she feels is right for her and her baby. Even if that means knowing she's not ready to be a mother. And we thought choosing a college major was hard.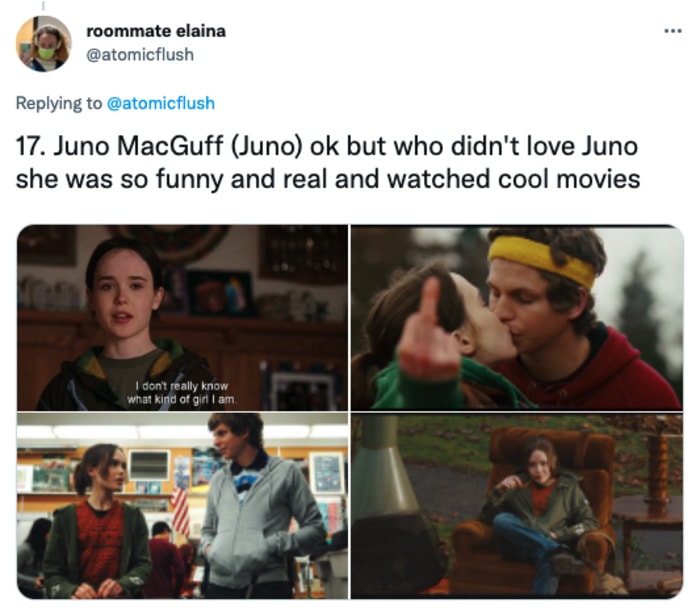 When it comes to Morticia Addams, some people might see knives and poison. But we see a mother who is consistently engaged with her children, validates their feelings, and encourages them to try new things.
Morticia sets the standard for being a woman who doesn't care what anyone else thinks, and who values family bonds above everything else. And she knows how to deal with a monster mother in-law. Quite literally.
I just had a dream where Morticia Addams was my mom pic.twitter.com/ZyxOkZk9qT

— Geoffrey (@TheGeoffey) March 15, 2020
Peg Boggs rescues Edward from a lonely existence, welcomes him into her home and family, and takes up for him when everyone dislikes him for being different.
She's such a good surrogate mother to Edward that we can forget all about that Avon pitch she gave us last week.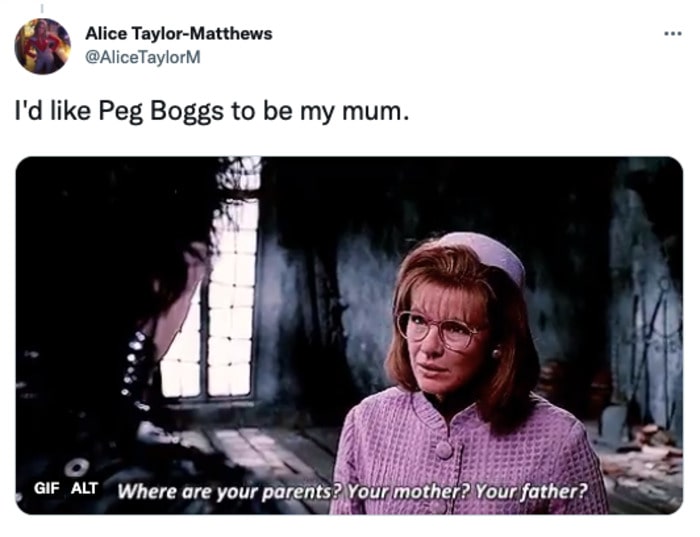 12. Jennifer Honey (Matilda)
Starting as Matilda's beloved teacher, Miss Honey eventually becomes her adoptive mother. It's the first time Matilda has ever been shown love and respect, or even attention. Thank goodness she's not a Leo.
And let's also not forget that Miss Honey is the blueprint for the cottagecore aesthetic. A trendsetter before her time.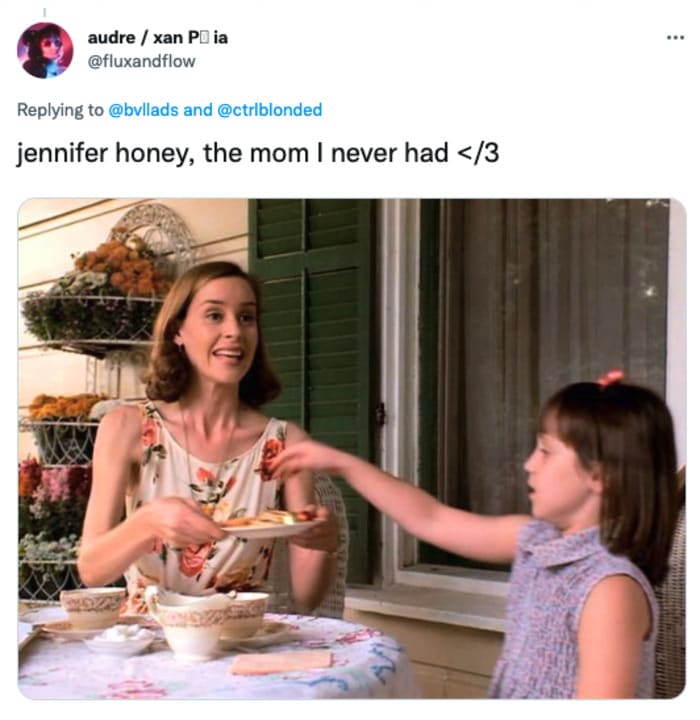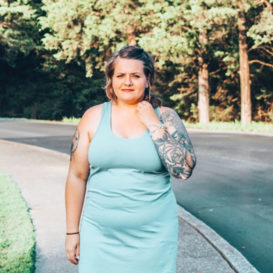 Latest posts by Ashley Hubbard
(see all)