Dunkin's holiday drink menu may be small this year, but it hits on the flavors of Christmas. You've got peppermint, you've got holiday spices, and you've got cookie butter. You've also got sugar water, but we'll get into that (so you know which drink to steer clear of).
We checked out everything Dunkin has to offer this year for the holidays and got a proper caffeine fix along the way. We also may or may not have destroyed our stomach linings — all in the name of coffee. We did it all to rank Dunkin's holiday drinks from from worst to best. Here's what you need to know before you place your next order.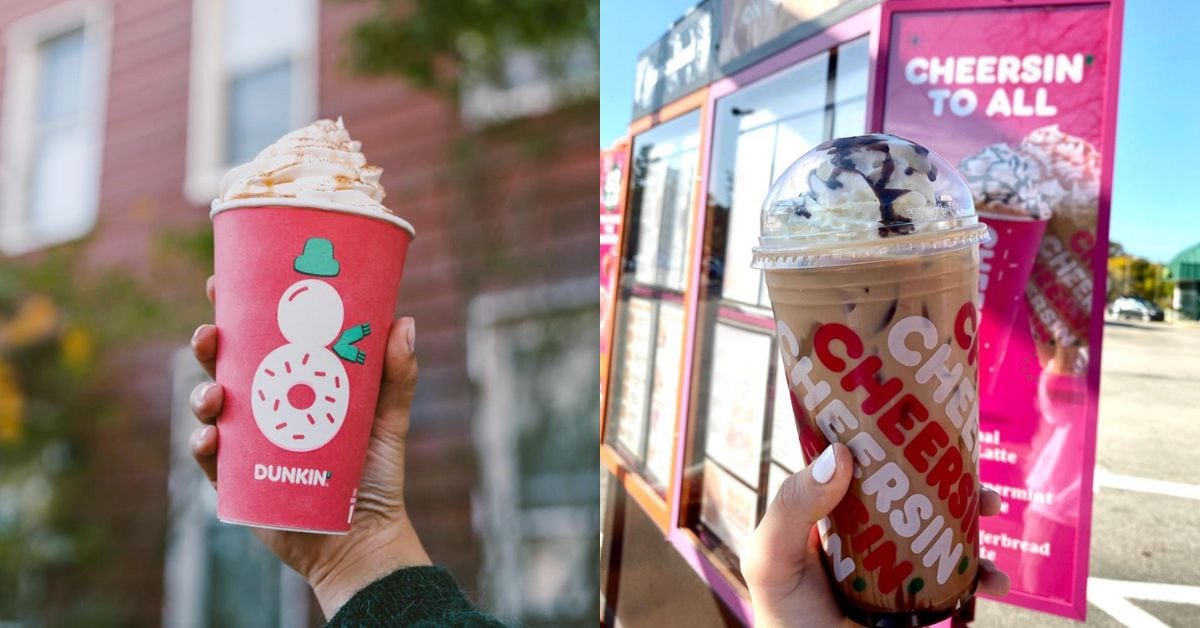 Dunkin Holiday Drinks Ranked from Worst to Best
4. Toasted White Chocolate Iced Signature Latte
This drink is just sad. It's boring, it's bland, and we don't like it. Sorry, Dunkin. In theory it's just a coffee drink with white chocolate flavoring and whipped cream on top and somehow it just tastes like sugar water. Where's the holiday fun?!
3. Peppermint Mocha Signature Latte
Peppermint mocha is the drink of the holidays, but Dunkin's is not our favorite. They've gone very, very heavy handed on the sweetness and the peppermint on this Christmassy drink.
Good luck tasting any of the coffee or mocha. But if you're looking for a holiday drink that tastes like a liquid candy cane, here it is!
2. Cookie Butter Cold Brew
We have a love-hate relationship with cold brew. We love how it tastes and we hate how the bitterness destroys our intestines. The sweetness in the cookie butter here, though, makes it all okay. Just like Mary Poppins always says — a spoonful of speculoos helps the cold brew go down!
1. Spiced Cookie Iced Coffee
This new drink is borderline perfection, and we don't give perfect scores out easily. It's beautiful in its simplicity actually — it's just coffee with the holiday flavors of brown sugar and oatmeal cookies. Yeah, those weren't our picks for our favorite spiced Christmas cookies either, but we're going with it.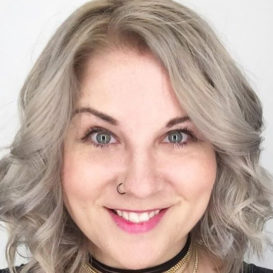 Latest posts by Hedy Phillips
(see all)