There's something so satisfying about grilling. You get to be outside, you get to play with fire without getting weird looks, and the food that comes from it is downright delicious. If you agree with all of that, but struggle a bit with the last part, then these grilling cookbooks are for you.
These comprehensive guides from top chefs like Mark Bittman and Steven Raichlen offer tons of recipes, techniques, and tips to master the art of grilling. Whether you're a seasoned grill master or a novice who just wants to make one perfectly cooked burger so you can stop wasting all your time at the In-N-Out drive through, these cookbooks are what you need.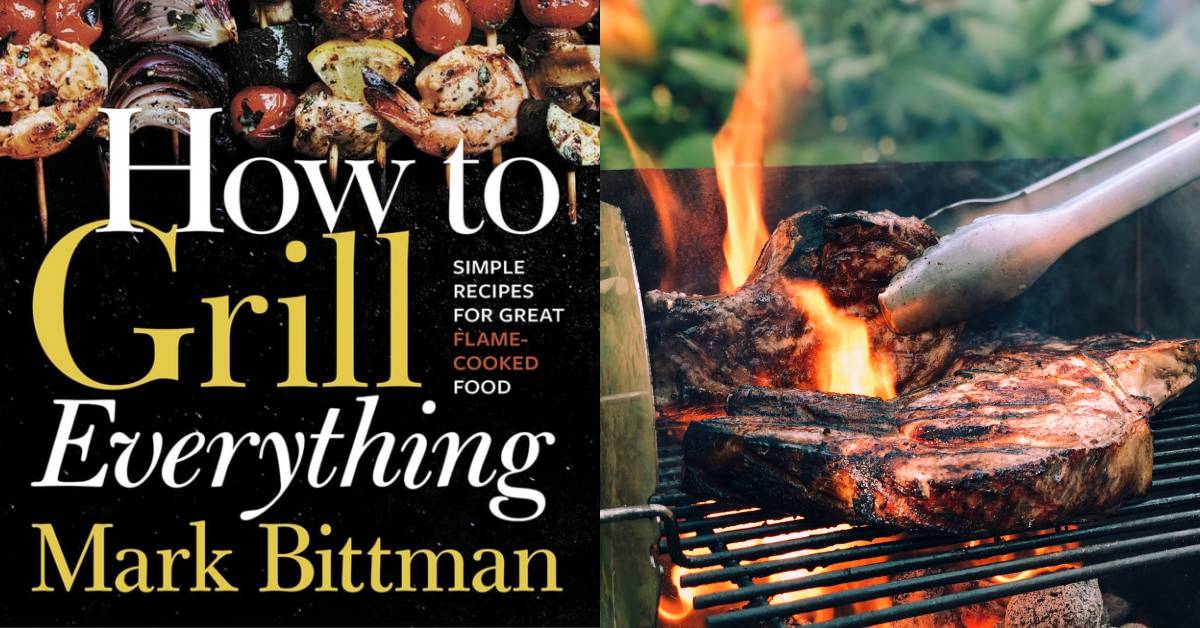 And we're not just talking about basic BBQs here. These grilling cookbooks cover everything from classic barbecue favorites to globally influenced dishes, and dive into the nuances of different grilling techniques like smoking, and marinating.
Armed with these books, you'll be ready to host the hottest cookout of the season. As long as you don't let weird neighborhood Ted bring his potato salad. That's ruined enough taste buds already.
17 BBQ and Grilling Cookbooks
1. Playing With Fire: BBQ and More from the Grill, Smoker, and Fireplace – Michael Symon
This gem comes straight from Iron Chef, restaurateur, and co-host of The Chew, Michael Symon. He shares the basics of barbecuing, and also dives into details about different types of woods, different types of protein and meat cuts, marinades, and more.
Finally, our parents can't yell at us for playing with fire. We burn our hair one time and it's a huge deal…
Available on Amazon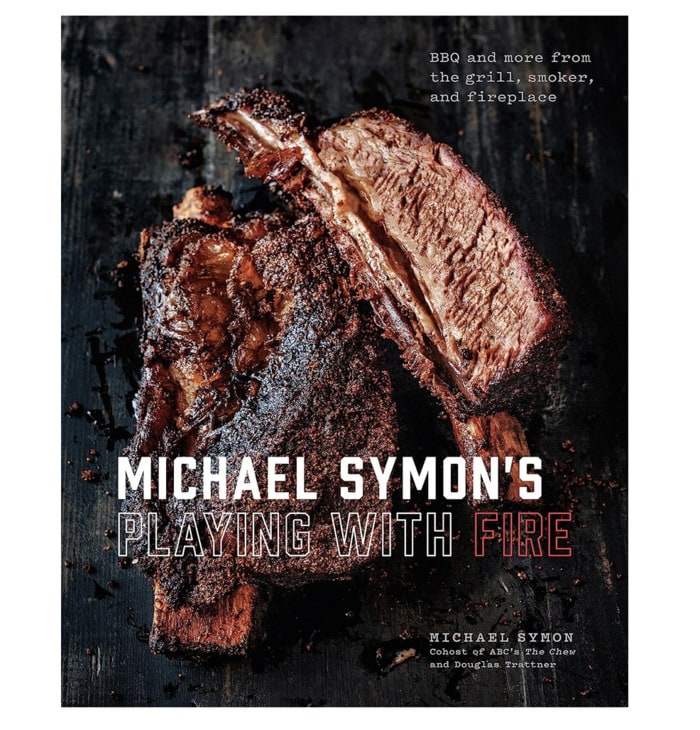 2. Serial Griller: Grillmaster Secrets for Flame-Cooked Perfection – Matt Moore
We were slightly disappointed when we realized this book had nothing to do with true crime. But we came around to it once we saw all the different cuisines that Moore features, including Mediterranean, Greek, Mexican, Brazilian, Middle Eastern, and more. Put it into podcast form with suspenseful music and we're totally sold.
Available on Amazon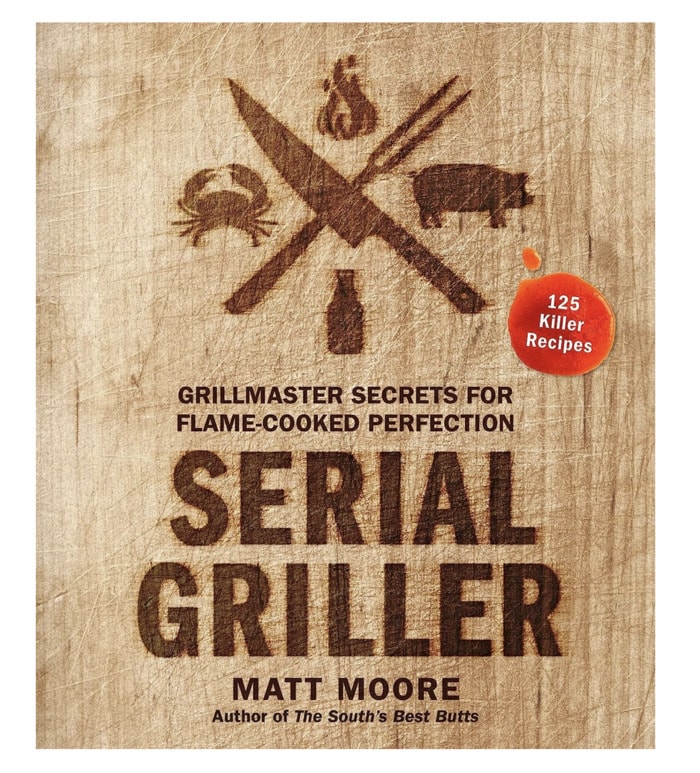 3. Flavors of the Southeast Asian Grill: Classic Recipes for Seafoods and Meats Cooked Over Charcoal – Leela Punyaratabandhu
Speaking of different cuisines, Thai American author Leela Punyaratabandhu uses this cookbook to share her favorite dishes from her childhood in Thailand, as well as throughout southeast Asia. Here you'll find a range of recipes, from chicken satay to grilled oysters, and sticky rice to grilled bananas.
Because if you can't travel the world, at least you can cook like it. Grills don't fit very well in a carry-on, anyway.
Available on Amazon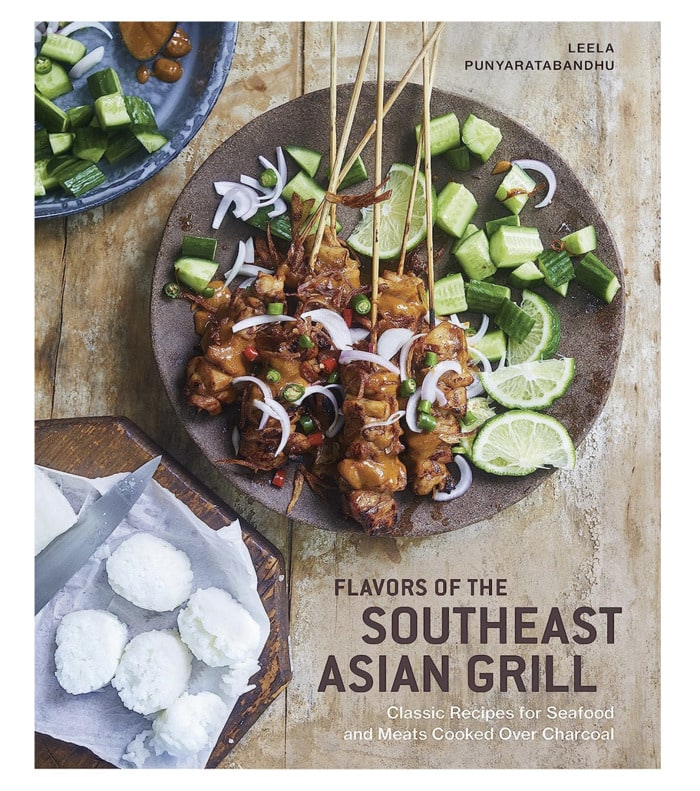 4. Flavor by Fire: Recipes and Flavors for Bigger, Bolder BBQ and Grilling – Derek Wolf
Author and cook Derek Wolf breaks down the basics of grilling like an exhausted toddler who needs a nap. But like…in a good way.
In Flavor by Fire he goes through different proteins, explaining their taste, texture, and unique qualities. He also shares some go-to rubs, seasonings, and sauces. It's way better than dealing with our screaming nephew.
Available on Amazon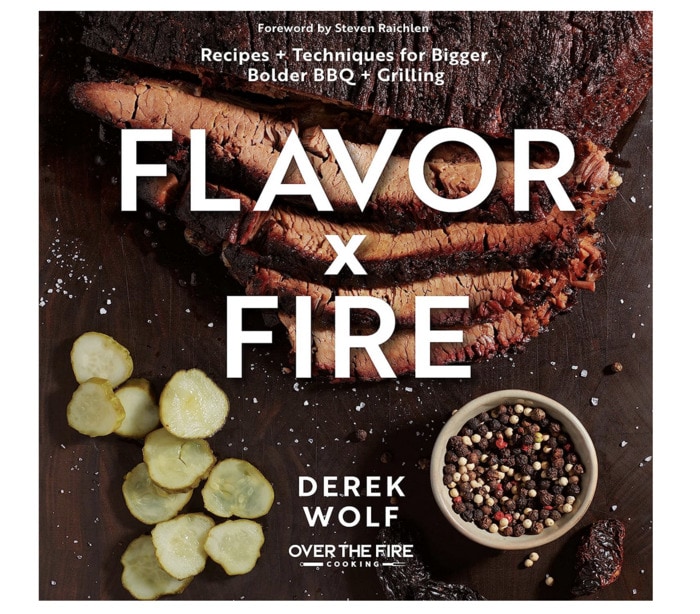 5. Rodney Scott's World of BBQ: Every Day Is a Good Day – Rodney Scott & Lolis Eric Elie
Not only does this cookbook give us some incredible meat dishes from South Carolina grill master Rodney Scott, but it also serves up a ton of sides. We're talking hushpuppies. Macaroni and cheese. Cornbread with honey butter! Cancel all our plans for the next month, because we clearly have our work cut out for us.
Available on Amazon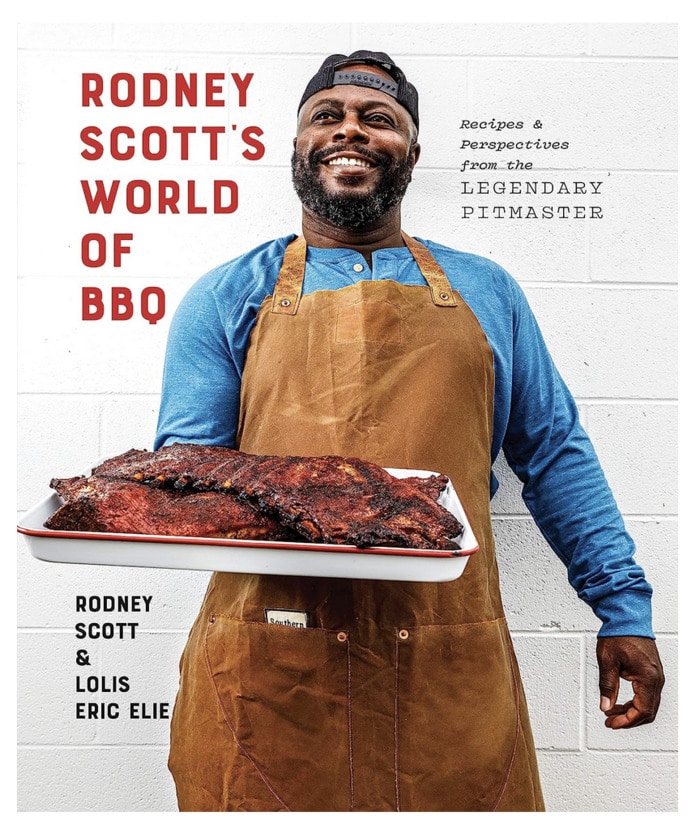 6. Project Smoke: Seven Steps to Smoked Food Nirvana, Plus 100 Irresistible Recipes from Classic to Adventurous – Steven Raichlen
No, this isn't a DARE ad from 1995. This is five-time James Beard award winner Steven Raichlen's complete guide to smoked dishes. Even if you don't have a dedicated smoker, he explains how to use your home grill to create everything from appetizers to desserts, lamb to tofu.
If you're less into smoking and more into grilling basics, check out his other book, How to Grill. It'll teach you…well, how to grill. Five gold stars to whoever picked that name.
Available on Amazon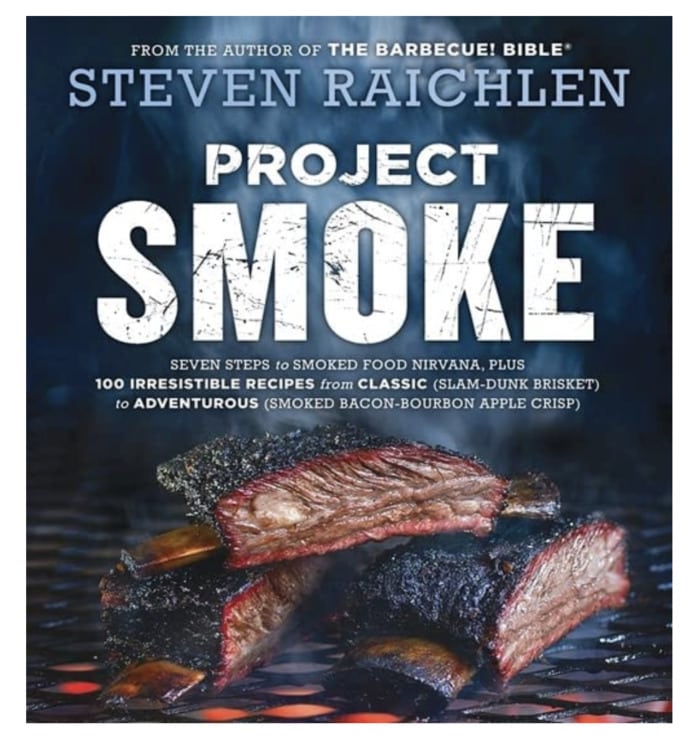 7. How to Grill Everything: Simple Recipes for Great Flame-Cooked Food – Mark Bittman
Do we even need to explain this one? Because the title does a pretty good job on its own. This book has all the meat main dishes you could want, a variety of veggies, and even breads and desserts. Bittman covers the basics of grilling, and also explores recipes that even seasoned grillers will enjoy. Get it? Seasoned grillers? Because they…yep. Okay we're done.
Available on Amazon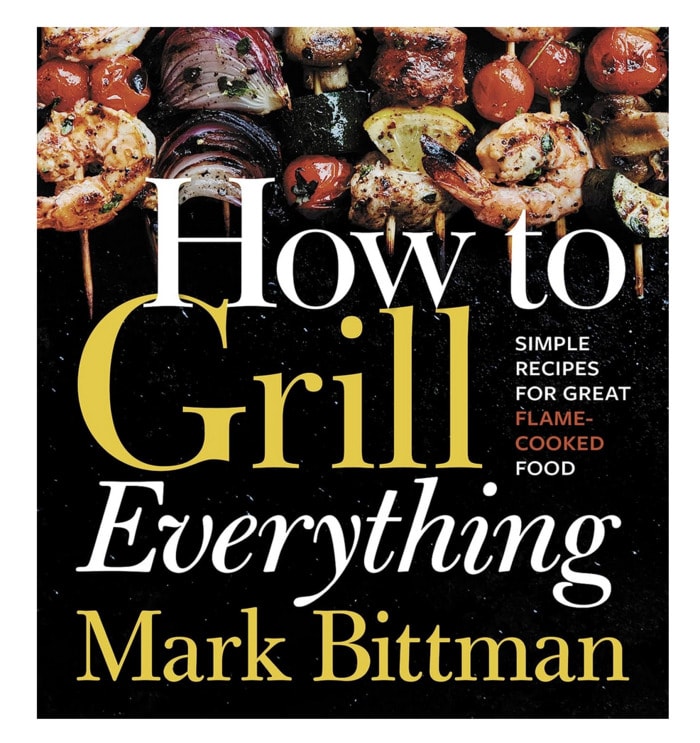 8. Weber's Ultimate Grilling: A Step-by-Step Guide to Barbecue Genius – Jamie Purviance
We love a good step-by-step guide, and as one of the best grilling cookbooks, this is no exception. With 125 recipes, 200 techniques and 750 photographs, this will help you get comfortable over the fire and master the grilling basics. If step #1 is to get a punny apron, then we're ready to go!
Available on Amazon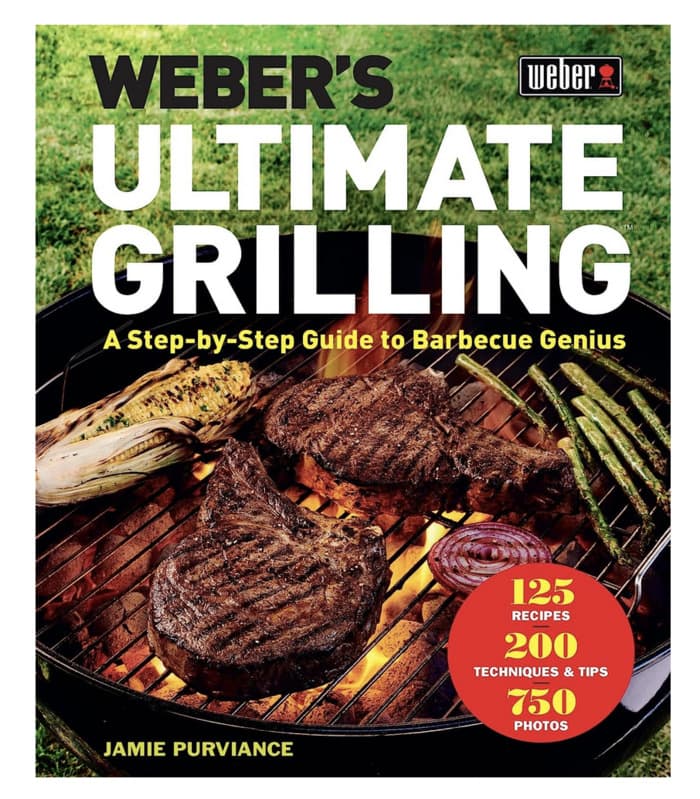 9. Meathead: The Science of Great Barbecue and Grilling – Meathead Goldwyn
Normally we're turned off by meatheads, but this might be the one exception. Mainly because food writer and chef Meathead Goldwyn has a great sense of humor, helping us learn to laugh through each burnt or botched burger.
He also brings in a physicist and food scientist to explain the science behind grilling, including brining techniques, when and when not to sear, and charcoal vs. gas grills. That's all well and good, but what about the mitochondria?
Available on Amazon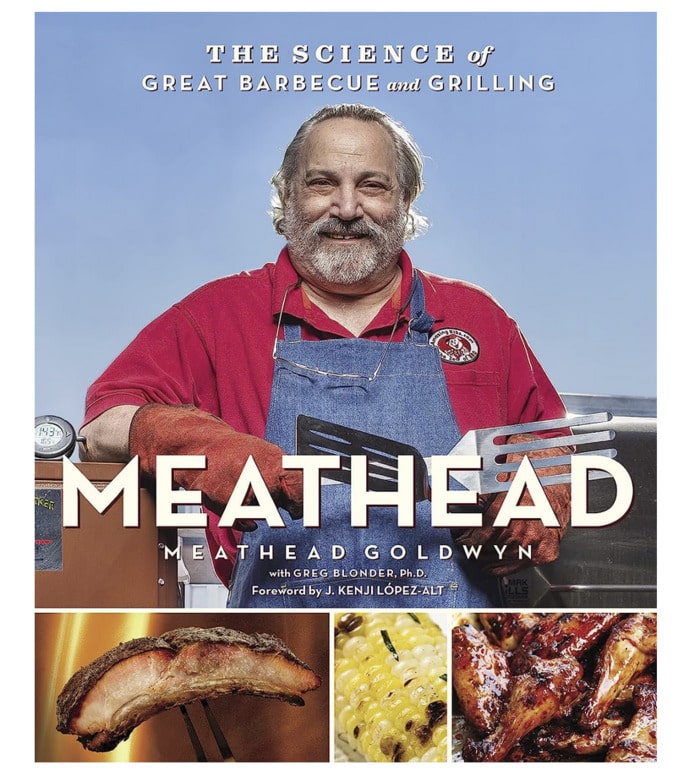 10. Bludso's BBQ Cookbook: A Family Affair in Smoke and Soul – Kevin Bludso
If you've been to Bludso's BBQ in LA, then you'll know why this makes it onto your list of the best grilling cookbooks. Kevin Bludso grew up in Compton, but gained his barbequing experience in Texas. So it's no surprise to see recipes for Texas-style brisket, ribs, and sausage, as well LA-influenced recipes like tri-tip tacos and smoked pork pho. Finally, something good has come from an LA influencer!
Available on Amazon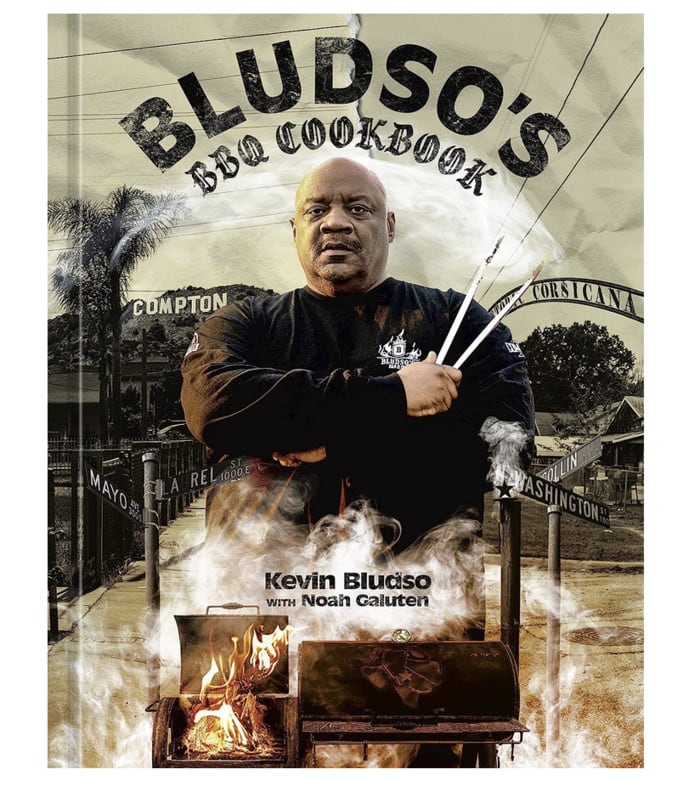 11. Smokin' Hot in the South: New Grilling Recipes from the Winningest Woman in Barbecue – Melissa Cookston
This may have come out in 2016, but it can still hang with the new kids on the scene. And it's not too surprising – it's written by seven-time world barbecue champion Melissa Cookston. Here we are, proud of ourselves for poaching an egg one time.
In her second cookbook, she offers up 85 Southern-influenced recipes, with touches of the flavors of Mexico, France, and Asia. There's also a recipe for Peanut Butter Cheesecake with Chocolate ganache that isn't made on the grill, but will absolutely still make its way into our bellies.
Available on Amazon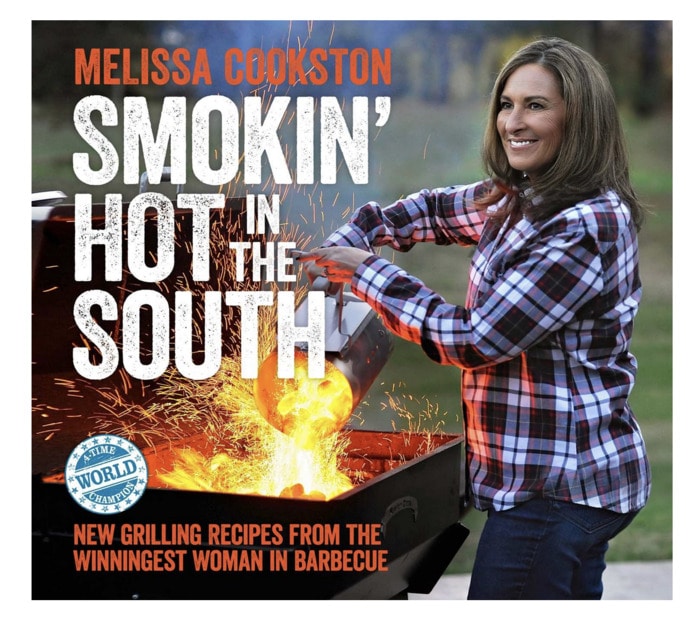 12. The Grill Sisters' Guide to Legendary BBQ: 60 Irresistible Recipes that Guarantee Mouthwatering, Finger-Lickin' Results – Desi Longinidis & Irene Sharp
Whereas our sisters may only have given our parents a headache from fighting over clothes, this duo gives readers tons of easy-to-follow recipes to make on the grill.
Some of these include Ridiculously Good Chili Espresso Ribeye and the World's Best BBQ Chicken Wings with Ranch Dipping Sauce. You had us at ranch. Now give us our shirt back.
Available on Amazon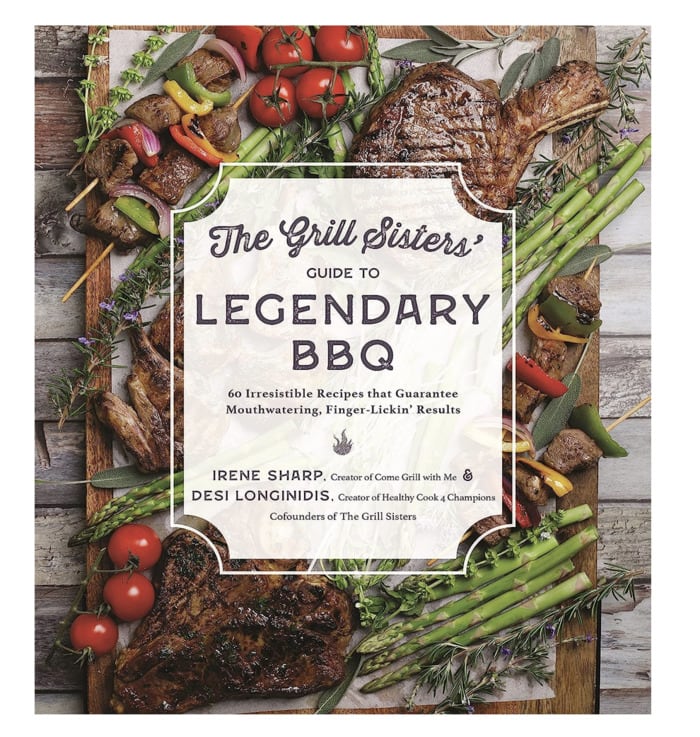 13. Charred: The Complete Guide to Vegetarian Grilling and BBQ – Genevieve Taylor
Veggie lovers, rejoice! This grilling cookbook was made for you. Also, you could save 15 percent or more by switching to Geico.
Gone are the days of bland broccoli and pathetic peppers. Live fire and BBQ expert Genevieve Taylor walks you through how to make sophisticated and creative veggie dishes like roast cauliflower drenched in spiced garlic butter, grilled radicchio with burrata and figs, and corn on the cob with Cambodian coconut, lime and chilli. Meat, who?
Available on Amazon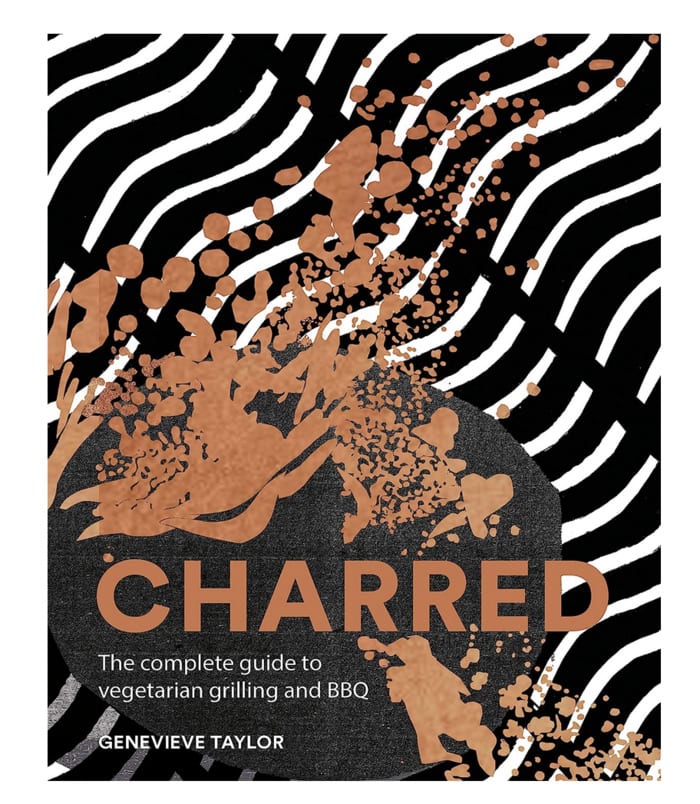 14. Franklin Steak: Dry Aged, Live Fired, Pure Beef – Aaron Franklin & Jordan Mackay
This is James Beard Award-winner Aaron Franklin's follow up to his first grilling cookbook, Franklin Barbecue. While his first book focused on the art of BBQ in general, this one is all about steak. Oops, should we have given a spoiler warning for that?
It offers charts, cheat sheets, and tips for ordering from a butcher, selecting a cut and more. It feels almost like a textbook as it schools you on everything you could need to know about steak. But unlike your algebra book, you'll actually want to use what you learn from this one in everyday life. Don't get us started on sin and cosine.
Available on Amazon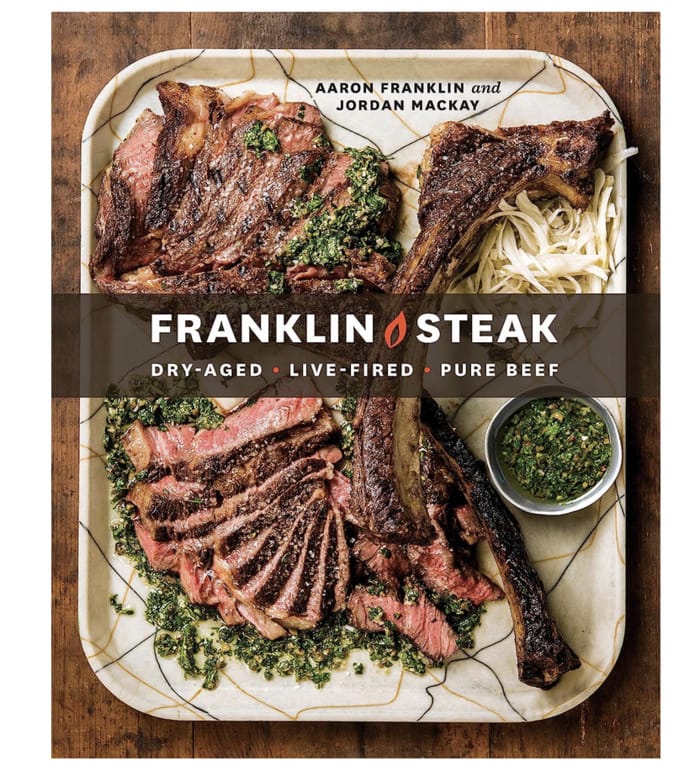 15. Steak and Cake: More Than 100 Recipes to Make Any Meal a Smash Hit – Elizabeth Karmel
As you could probably guess from the title, author columnist of The American Table Elizabeth Karmel pairs stellar steak recipes with decadent cake recipes to create perfectly crafted dinner menus. Because everyone knows that those are the two most important features of any meal. And if you didn't…we have a book suggestion for you!
Available on Amazon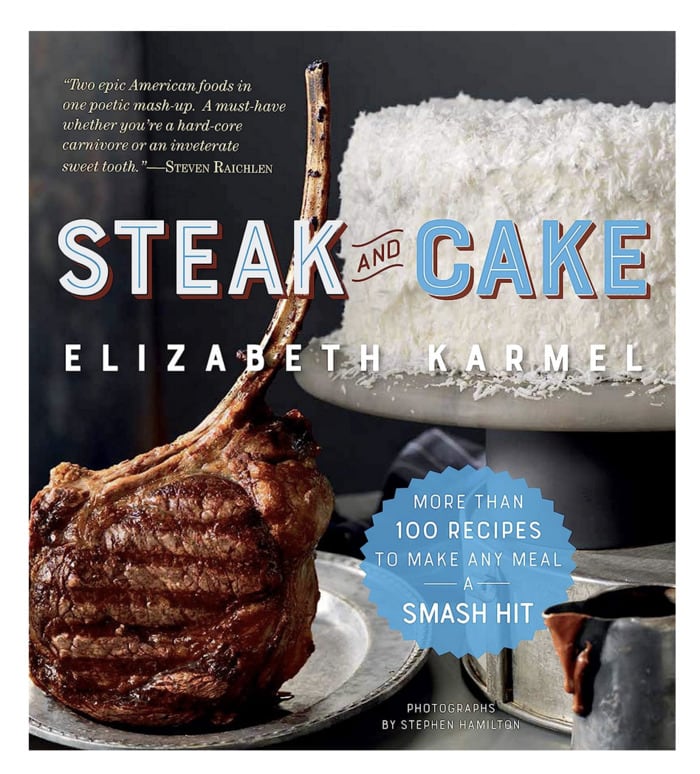 16. Cowboy Barbecue: Fire & Smoke from the Original Texas Vaqueros – Adrian Davila
In this cookbook, third-generation pitmaster Adrian Davila serves up classic south Texas barbecue infused with Latin flavors from Spain and Mexico. Think fajitas, camarones al mojo de ajo, tacos al pastor, and more.
Some of the recipes are even his grandfather's from the 1950s. It's not that we're not thankful for a 500 pound dresser that our grandparents passed down to us. But a sausage recipe would be a whole lot easier to move with.
Available on Amazon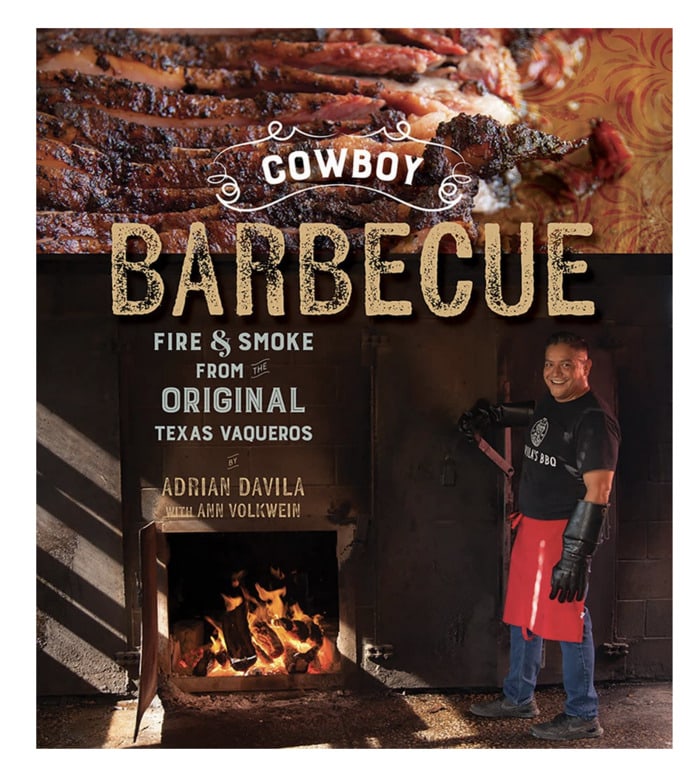 17. On Fire: 100 Inspired Recipes to Grill Anytime, Anywhere – Francis Mallmann
Whoever said adults can't enjoy picture books has clearly never seen this masterpiece from Argentine chef Francis Mallmann. If you or whoever you're gifting a book to is more of the aspirational griller, this is what you want.
It absolutely has practical applications, featuring attainable, yet creative recipes. But the stunning photos just look really, really pretty. Call it an IRL Pinterest board. Or a coffee table book. However you want to age yourself.
Available on Amazon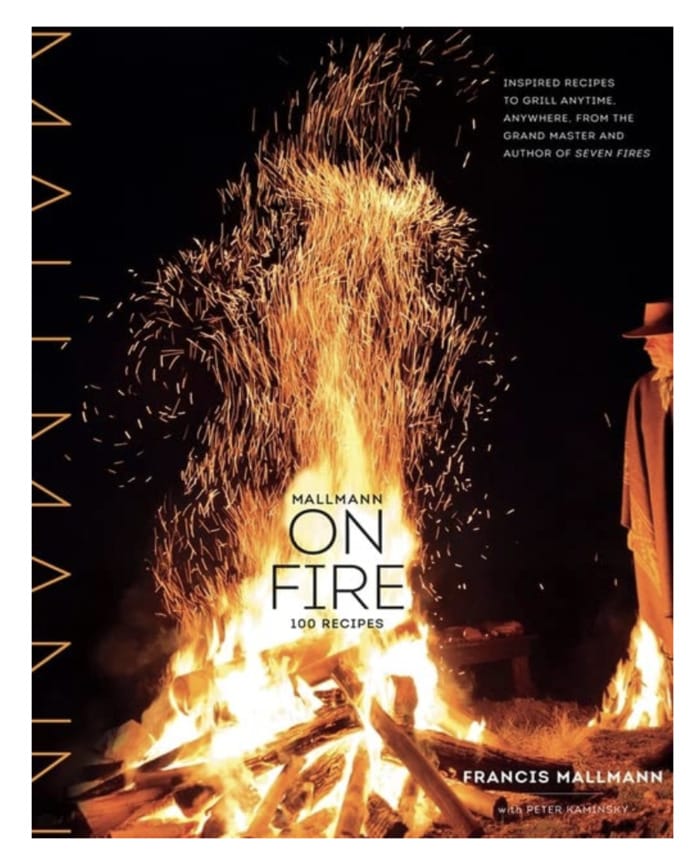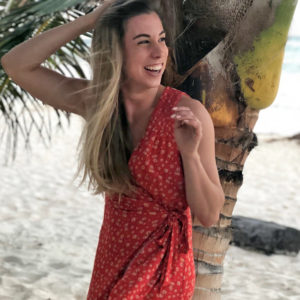 Latest posts by Hannah Rex
(see all)