If you've imagined doing a fruit wine tasting with the Rose family at Herb Ertlinger's estate, then hold onto your wigs for this piece of juicy news. There now exists not one, but two Schitt's Creek hard seltzers: Sunrise Bebe and You're Triply the Best.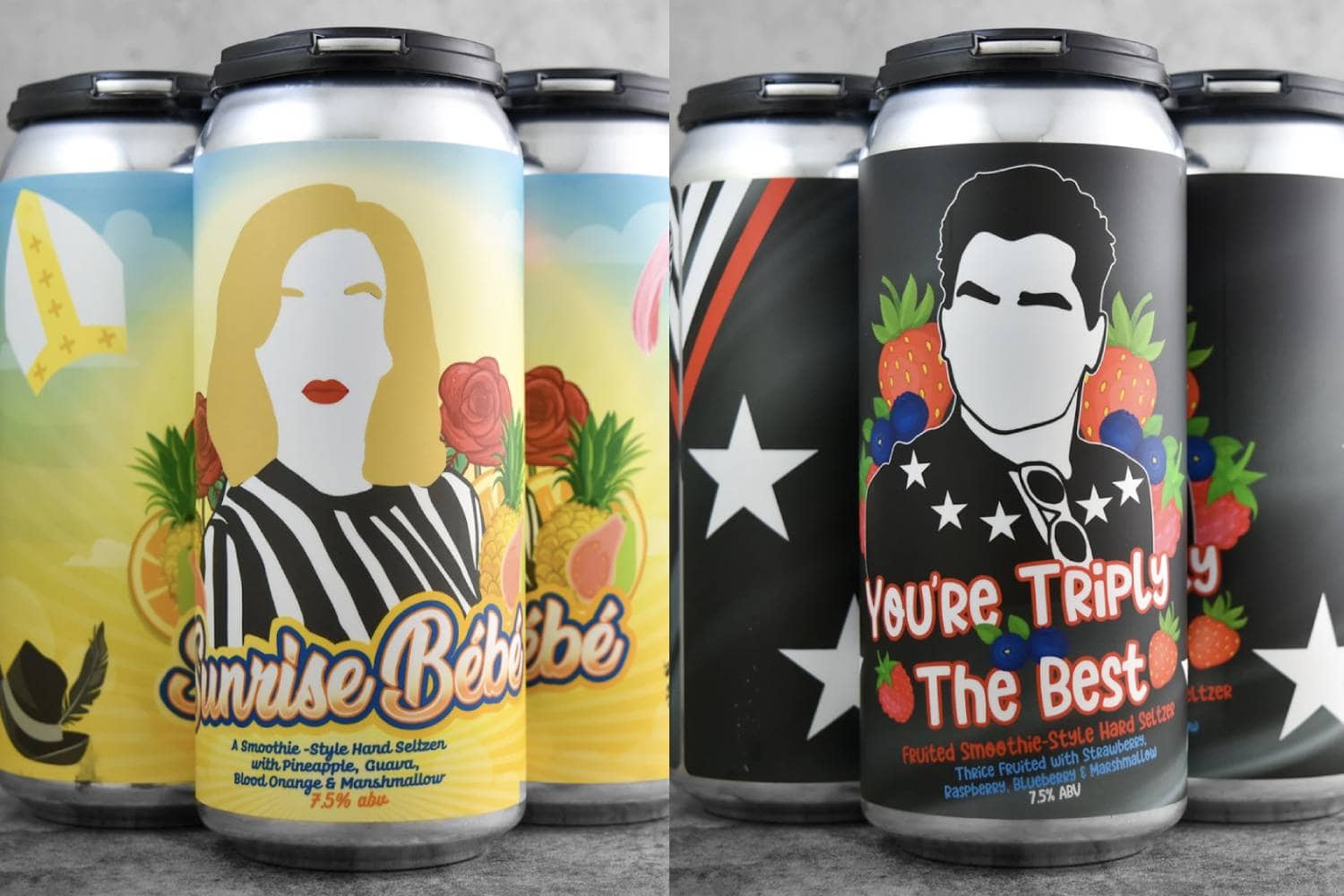 The geniuses at Hop Capital Brewing have blessed us with two smoothie-style hard seltzers that feature our beloved Moira and David. Although they're not "technically" associated with the award-winning TV series, they're a perfect pairing for your 10th re-watch. Or your first viewing of Annie Murphy's new sitcom, Kevin Can F Himself.
Unlike typical hard seltzers (because the Rose family is anything but typical), these smoothie-style seltzers are made with fruit puree.
That means they boast beautiful colors, instead of being clear like White Claw. Even though Moira and David are known for the neutral wardrobes, we bet they'd approve of this splash of color.
The Schitt's Creek Hard Seltzer Flavors
Sunrise Bebe
This hazy brew is a nod to Moira's day-time television soap opera and is made with pineapple, guava, blood orange, and marshmallow. You can be sure that Clifton Sparks gets no credit for this tropical concoction.
You're Triply The Best
Prefer something more bombastically berry? This one features David, and pays homage to his and Patrick's perfect love song. The dark red seltzer is thrice-fruited with blueberries, strawberries, and raspberries.
Where Can You Find These?
Now, before you turn into a disgruntled pelican, we'll tell you how you can get your hands on these beverages.
If you're in Yakima, WA or Portland, OR, ask your friendly neighborhood mayor for a ride to a Hop Capital Brewing location. Since these Schitty seltzers are on limited-release, it would behoove you to call ahead to see if they're still serving them up. Otherwise, you can enjoy any of their other beers, like the "This Is Fine" kolsch or the a variety of "Chocolate Wasted" stouts.
If you don't have a celebrity lover who can shuttle you out West on their private jet, you're not totally out of luck. Craft Shack and Craft Beer Kings will ship the cans to you if they're still available.
And even if you can't enjoy one of these lovely libations, knowing they exist in the world helps to spur our fantasy of being regulars at Herb Erflinger's. Err…Burt Herngeif. Irv Herb-blinger. Bing Livehaanger…you know what we mean.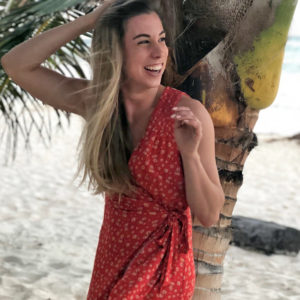 Latest posts by Hannah Rex
(see all)