Starbucks may be known for their coffee, but their ever-expanding menu has tons of other types of beverages on it. And this summer, they're taking things to another level with three new Starbucks Frozen Lemonade Refreshers. Which sounds like just what we'll need when our hot girl summer gets a little too hot.
Here's everything we know about the rumored new drinks that might be a part of their second summer menu.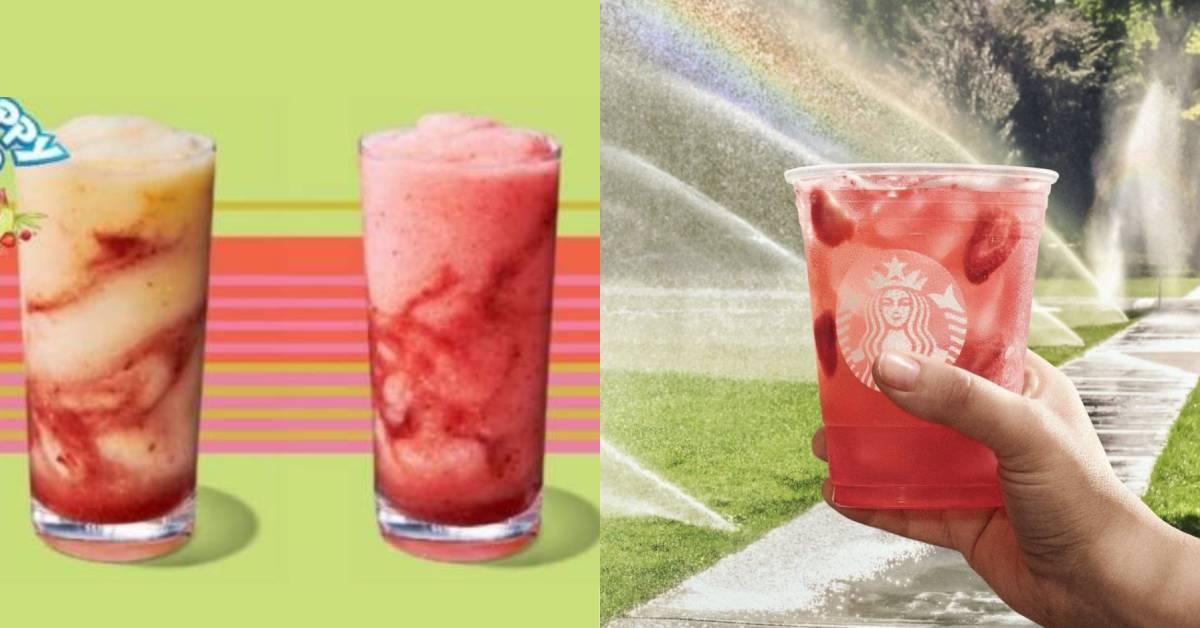 What Are the New Starbucks Frozen Lemonade Refreshers?
According to reports and Markie Devo's Instagram, Starbucks will be launching three new flavors of frozen lemonade refreshers:
Frozen Pineapple Passionfruit Lemonade
Frozen Strawberry Açaí Lemonade
Frozen Mango Dragonfruit Lemonade
We don't really have any other information than the names, but luckily they're pretty straight forward. Each drink will be frozen and be made with lemonade and a fruity addition.
Sure, they're a little more fancy than what your local neighborhood kids are selling at their sidewalk stand. But we bet it'll actually taste good. (Sorry, little Susie.)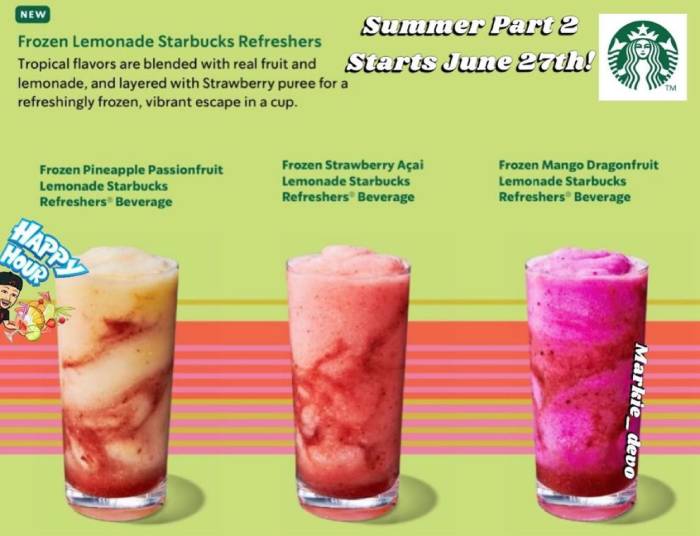 And if you're thinking, "Huh, these sound a lot like Chick-fil-A's Frosted Lemonade!" then you're not alone. Plenty of people have been noticing the similarities, although we'll have to see how similar they really are.
Chick-fil-A's drinks are made with ice cream, while Starbucks Refreshers are just made with ice. We wouldn't be mad if Starbucks takes the frozen dessert route, but they still sound pretty good without it. Especially to our lactose intolerant stomach that takes enough of a beating already.
When Are The Drinks Hitting Stores?
There's no official statement from Starbucks yet regarding these three new drinks, but the rumor is that they'll be arriving in stores on June 27, 2023. This is reportedly part of their "Summer 2" menu, following their first summer menu that came out on May 9th.
Are sequels always as good as the original? No. But luckily, Starbucks drinks aren't like The Hangover, so we'll keep our hopes up that this new summer menu won't be a total bust until we give it a try.
And if you just can't wait until these new drinks come out, there are plenty of other refreshing Refreshers to try until then. We found the 15 best secret menu Refreshers recipes that you should add into your rotation if you want a good brain freeze.
What Else Is On The Starbucks Summer Menu?
Starbucks released new drinks, snacks, and cups earlier this year, including:
Green Apron Coffee Blend (new)
Bumblebee Cake Pop (new)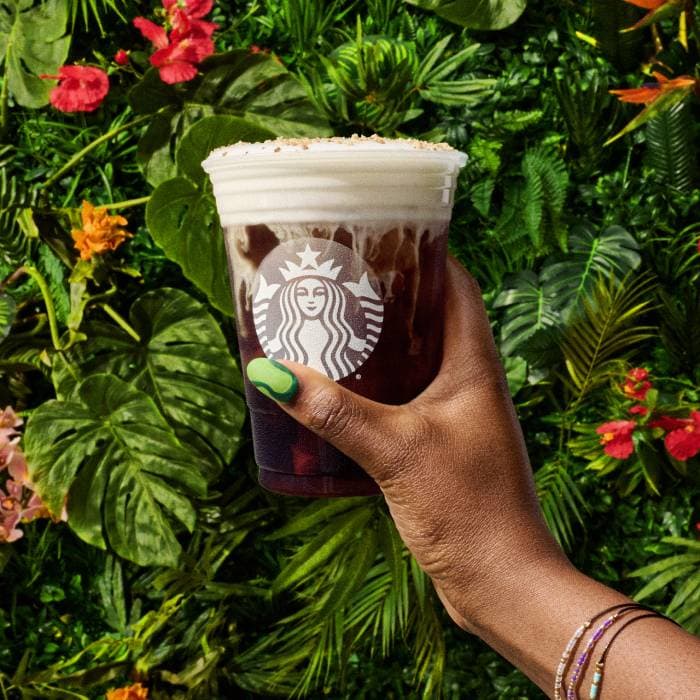 You can try all these items now, as you patiently wait for the new frozen Refreshers. Or as you impatiently wait. Just be nice to the baristas, okay?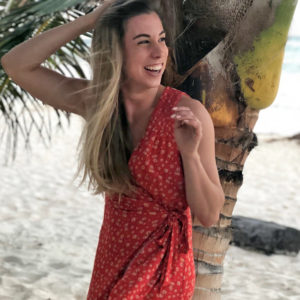 Latest posts by Hannah Rex
(see all)