For some of us, Halloween never ends. Because why would you want to wait for spooky season when it's clearly the best time of year? If you agree, then maybe it's time to consider one of these Halloween tattoos.
From horror movie serial killers to spooky jack o'lanterns to cute black cats, tattoo artists sure know how to keep the haunted spirits alive throughout the whole year. Or dead, if you prefer.
Whether you want something more classic and cute, or something more dark and creepy, there are plenty of Halloween tattoo ideas on this list to give you inspiration. Now you can finally stop bugging your neighbors by trying to make trick or treating in April a thing.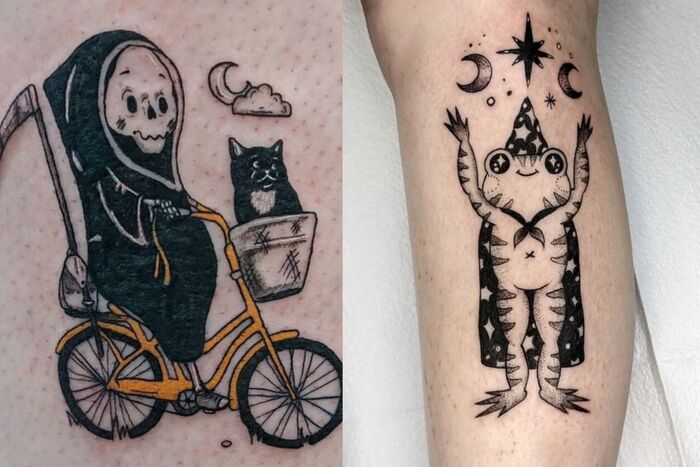 The 20 Best Halloween Tattoos
1. Ghost Face Tattoo
This is the exact face we make whenever our phone rings, too.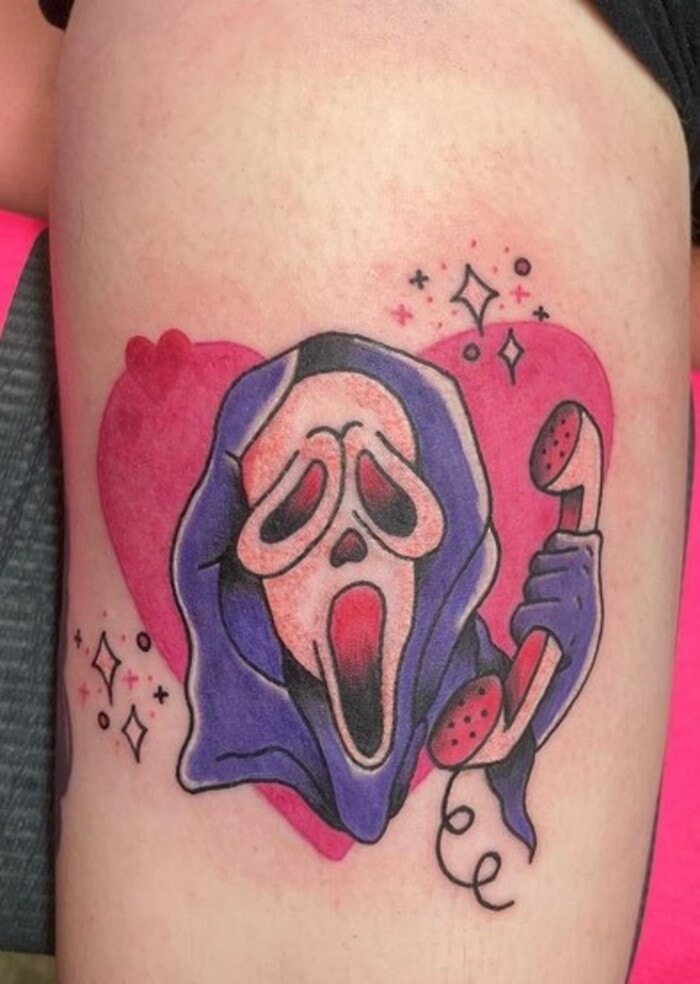 2. Jason Voorhees Tattoo
This Halloween themed tattoo is fun. Even better? Channel Jason and get a "Mom" tattoo.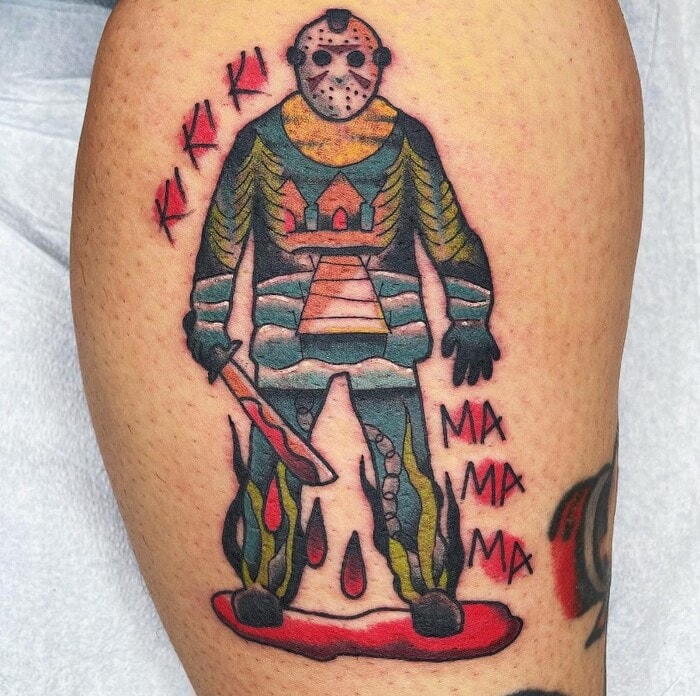 3. Grim Reaper on a Bike Tattoo
Well that's it. We've found another way to make our cat hate us!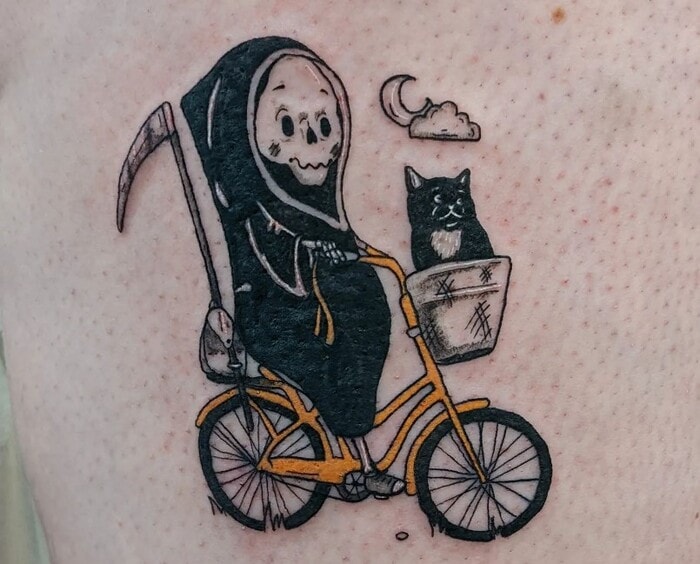 4. Kitty Ghost Face Tattoo
"Would you like to play a game?" – our cat, right before they bite us for being forced to go in a bike basket.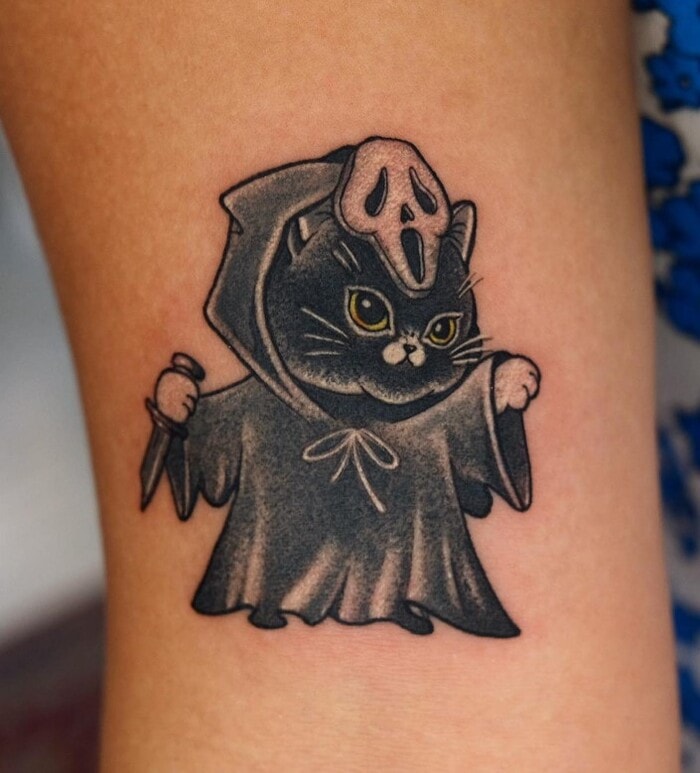 5. Babadook Tattoo
This doubles as homage to one of the most underrated Halloween movies and as an LGBTQ+ tattoo. Just in case you're running out of skin real estate after getting that Ben Affleck back tat.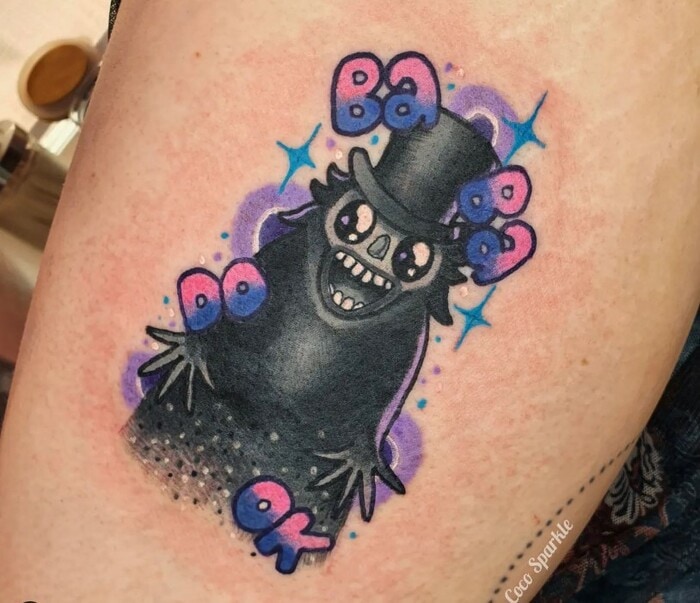 6. Wizard Frog Tattoo
Frog or wizard? Both, if you put a witch hat on a frog and give them a spell to cast! Preferably one that doesn't require frog legs.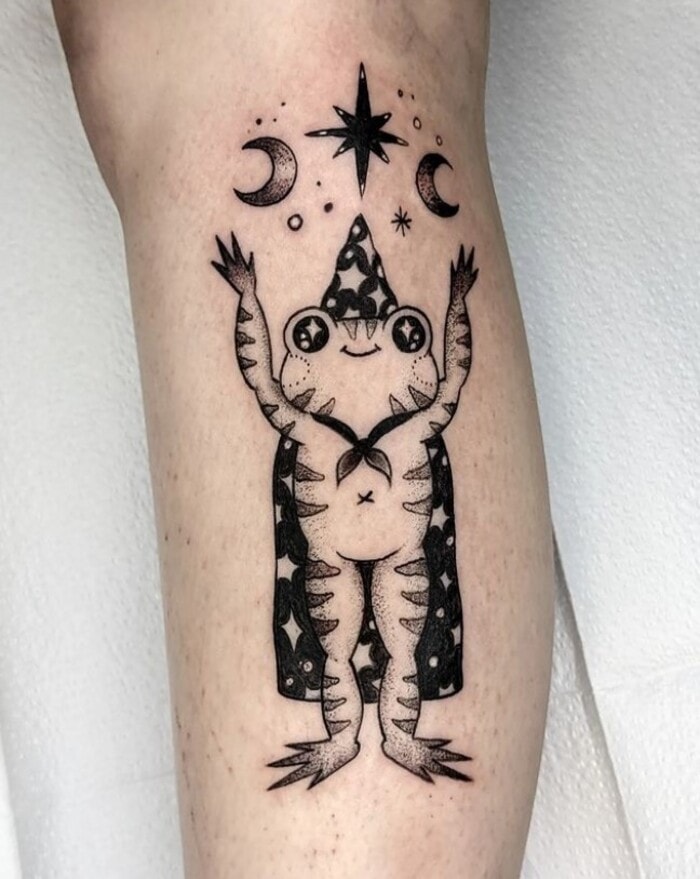 7. Zero Tattoo
This Nightmare Before Christmas-inspired tattoo will take you from zero to hero. And, get you into that beginners poetry class.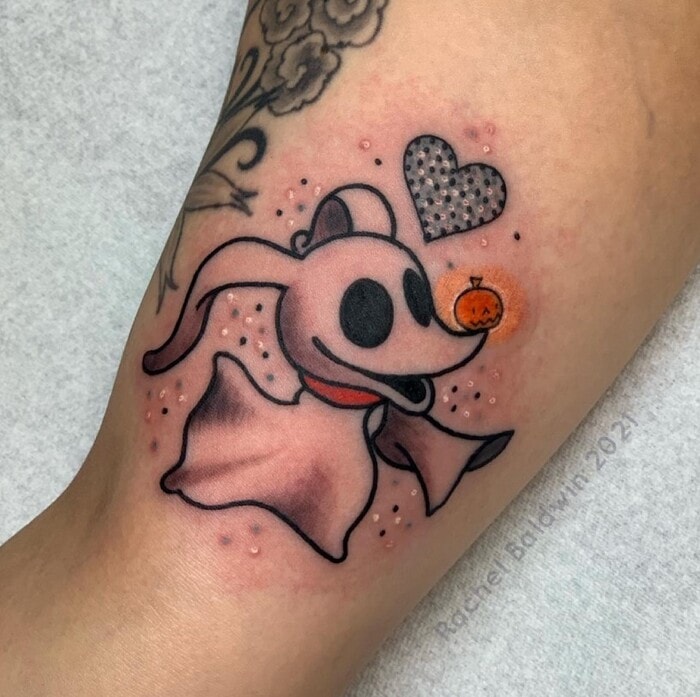 8. Baby Michael Myers Tattoo
This brings up the question, "if you could kill a terrible person when they're a baby, would you?" We don't know, but we'd certainly steal candy from him.
9. Basic Ghost Tattoo
We're just dying to know what filter she's going to use for her photo.
10. Halloween Polly Pocket Tattoo
Oh look, a replica of the haunted house we'll never be able to afford!
11. Creepy Woman in a Mirror Tattoo
You may see a spooky lady in a mirror. But do you also see those nails?
12. Ghosts Out of the Bottle Ink
Who needs a genie in a bottle when you can have ghosts escaping from one? Those wishes might be a bit harder to come by, though.
13. Sam from "Trick 'r Treat" Tattoo
This tattoo idea reminds everyone that "trick or treat" is a valid ultimatum all year.
14. Spooky Ice Cream Ink
Halloween soft serve, anyone? Don't mind the seeds.
15. "Nightmare Before Christmas" Gumball Machine Tattoo
Hot take: It's neither a Halloween nor a Christmas movie. It's a Thanksgiving movie.
16. Dancing Skeleton Tattoo
Turns out you become a lot more flexible without all those pesky muscles and skin getting in the way.
https://www.instagram.com/p/CiaBpGpuIbr/
17. Spooky Bitch Tattoo
For anyone wondering, this does not work as photo identification.
18. Midsommar Tattoo
Human sacrifice first, then tattoos! Our priorities are perfectly in line.
19. Halloween Friends Tattoo
Horror movie villains have a lot of things to bond over. Freddy and Jason are still keeping their distance though.
20. Creepy Scarecrow Tattoo
We haven't stepped foot in a corn field since the children took it over, but this is another valid reason to avoid yard work.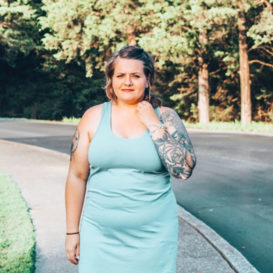 Latest posts by Ashley Hubbard
(see all)