Just when you thought fall couldn't get much better! Krispy Kreme announced its November menu. Will they compare to Dunkin's? Put on your holiday pajamas, pour yourself some apple cider, and let's take a look at Krispy Kreme's Flavors of Fall donut menu for 2023
According to Markie Devo, world-renowned expert on all things fast food, the November menu arrives at a Krispy Kreme near you on November 6. Joining our favorite Pumpkin Spice Cake flavor will be doughnuts in the flavors of apple, cinnamon, blackberry, and more. Here's your sneak peek.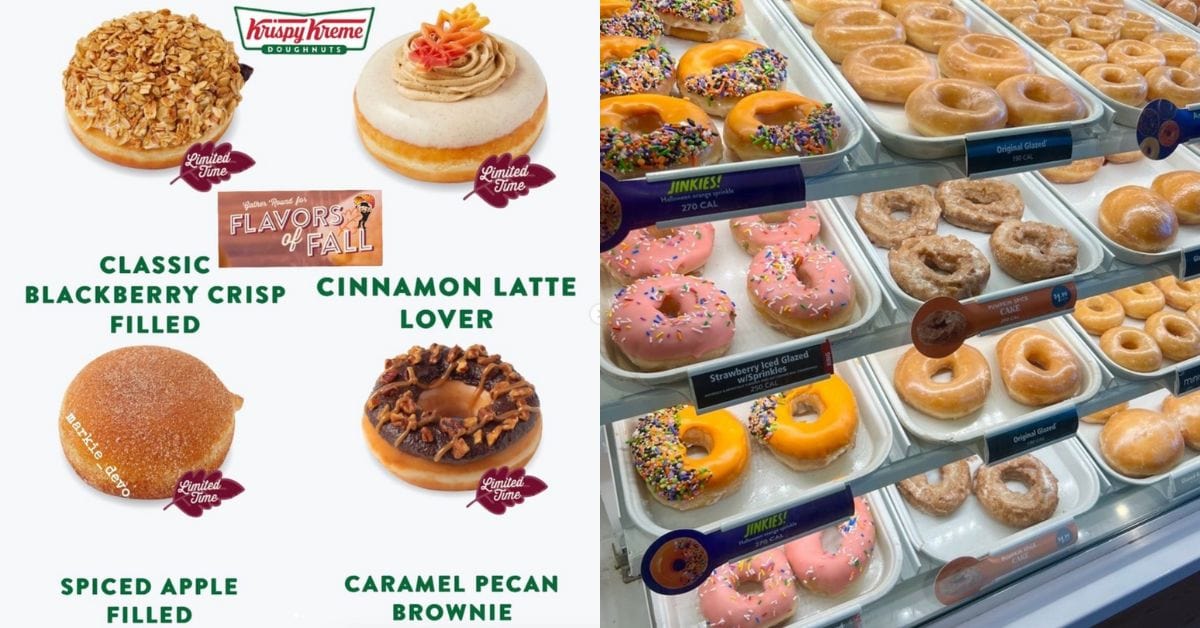 What Doughnut Flavors Are Coming to Krispy Kreme for November?
According to our food sleuths, this menu will has a release date of November 6, with some old favorites making their long-awaited comeback.
Here are the November Krispy Kreme doughnut flavors we can expect:
Classic Blackberry Crisp Filled Doughnut
Cinnamon Latte Lover Doughnut
Spiced Apple Filled Doughnut
Caramel Pecan Brownie Doughnut
Pumpkin Spice Cake Doughnut
Chocolate Iced With Autumn Sprinkles Doughnut
Fans of the donut chain will recognize the Spiced Apple Filled donut from last year's Apple Orchard Collection and the Pumpkin Spice Cake from earlier this October.
And from the fact that we can't escape pumpkin spice no matter what we do. Oh, look, weird, we just booked tickets to Europe.
Krispy Kreme November Doughnut Menu for 2023
1. Classic Blackberry Crisp Filled Doughnut
This blackberry filled doughnut topped with crispy oats and filled with sweet blackberry will whisk you away to the fall foliage. It was here just a moment ago.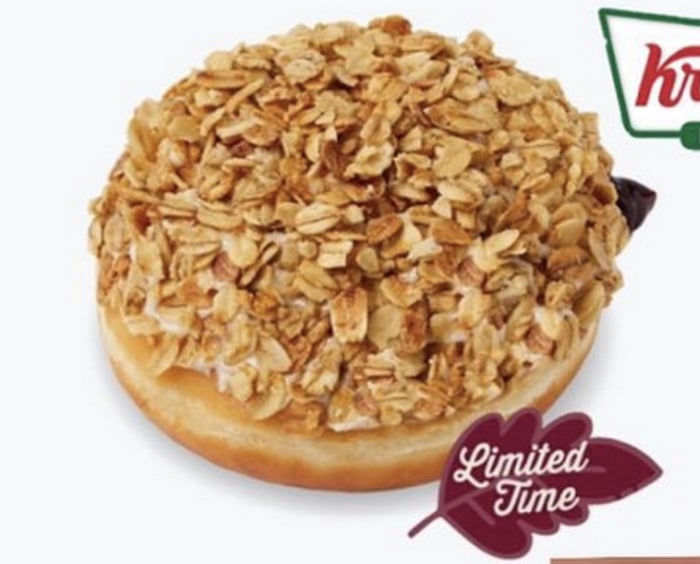 2. Cinnamon Latte Lover Doughnut
What's more fall than cinnamon? Pumpkins, apples, Halloween, Thanksgiving… oh wait, uh, cinnamon? This donut with a combination of spicy cinnamon and creamy latte frosting will inspire you to order two or three at a time.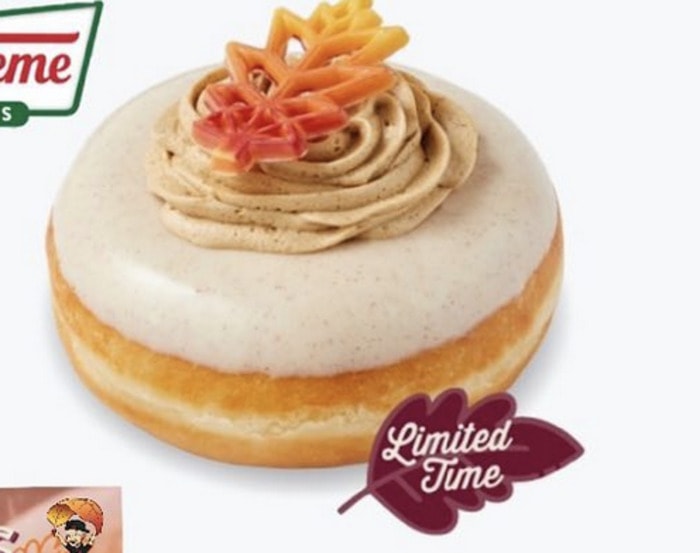 3. Spiced Apple Filled Doughnut
We have a lot of trouble not picking favorites. Just kidding. It's this. Apple cider-flavored filling and a cinnamon sugar coating will have you thinking the leaves are turning too quickly.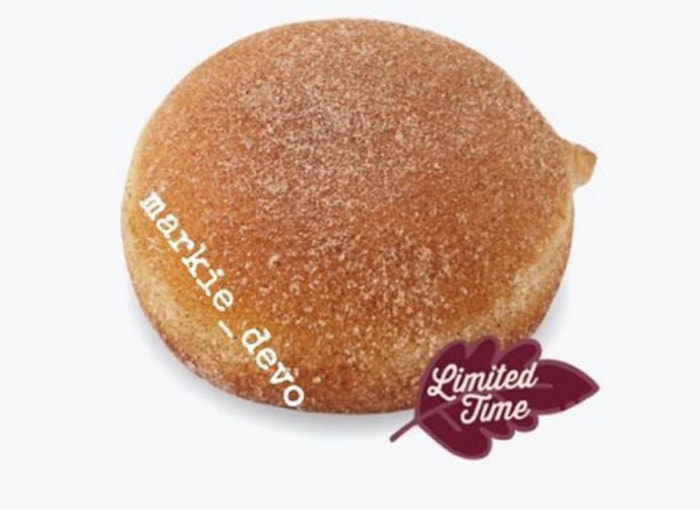 4. Caramel Pecan Brownie Doughnut
How could you refuse the richness of caramel blended with pecans and brownie flavored icing? That would just be rude. And very un Godfather-like. Especially on the morning of your daughter's wedding. Really, now.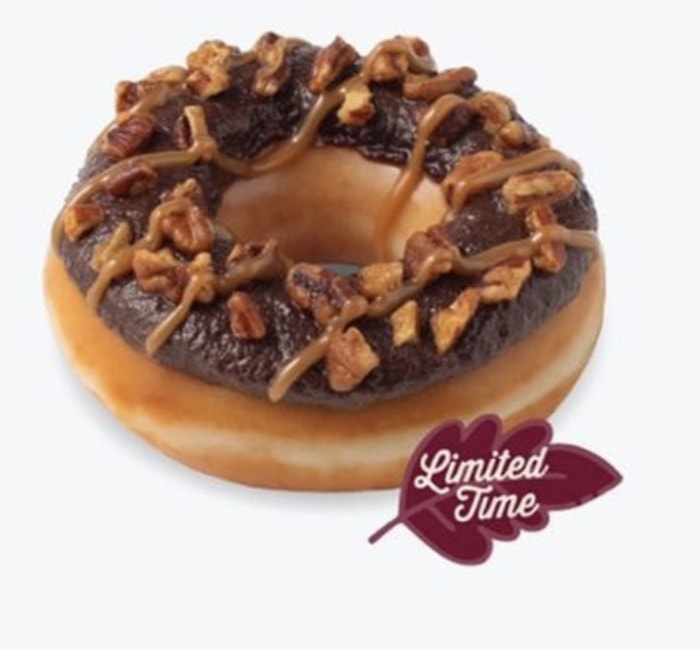 5. Pumpkin Spice Cake Doughnut
Usually Krispy Kreme's doughnut flavors only stick around for a couple weeks, but Pumpkin Spice got an extended stay this time. Maybe they can help with the utilities? That's be great.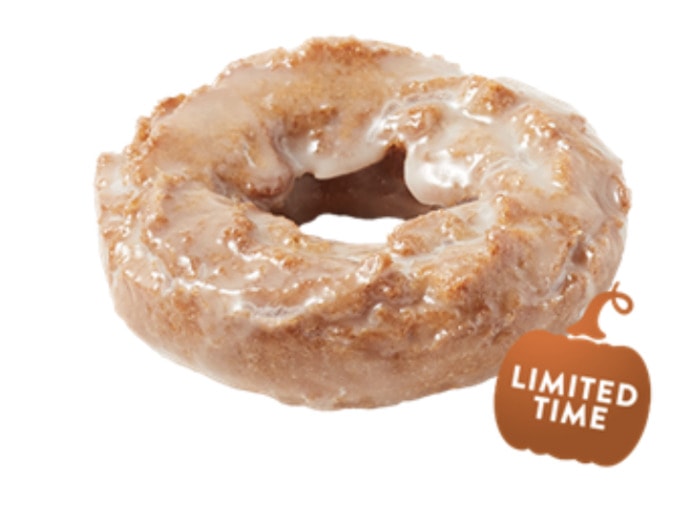 6. Chocolate Iced With Autumn Sprinkles Doughnut
No matter what the season, chocolate icing is going to be a hit. To make it festive for Fall (don't mind the fact that Dunkin and Starbucks have moved on to the holiday flavors), Krispy Kreme is adding red, orange, yellow, and black sprinkles to get you into that Thanksgiving mood.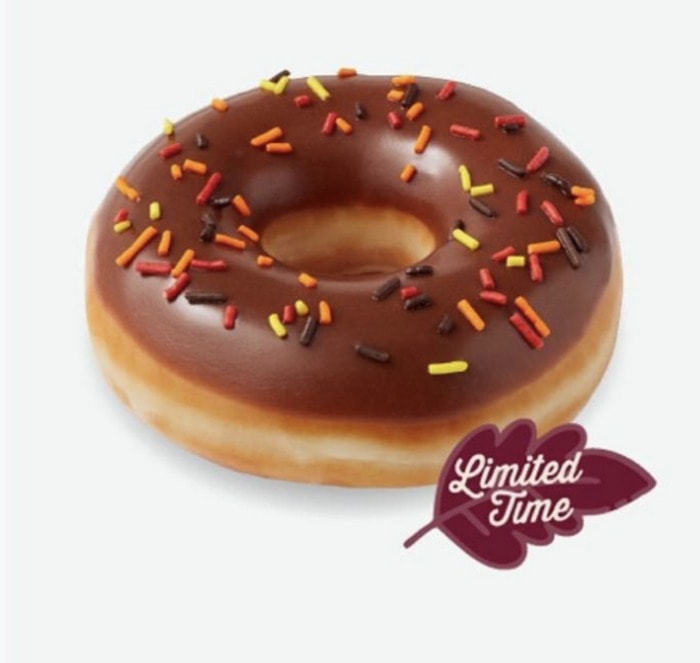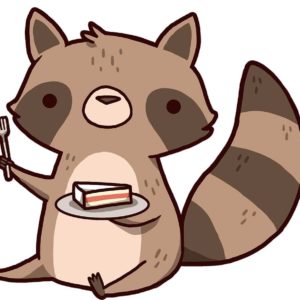 Latest posts by Matthew Dursum
(see all)