Dutch Bros Coffee is like the over achiever of the coffee shop world. Which is ideal, because our caffeine addiction is an overachiever, too. So it only makes sense that trying to pick out the best Dutch Bros drinks is a bit of a challenge.
Their drink menu is huge and includes everything from rainbow-colored fruity energy drinks to chocolatey coffee blended drinks to teas and lemonades. And then they also have an entire secret menu! It's a tough job sorting through all their yummy options. But if someone has to do it, we gladly volunteer as tribute.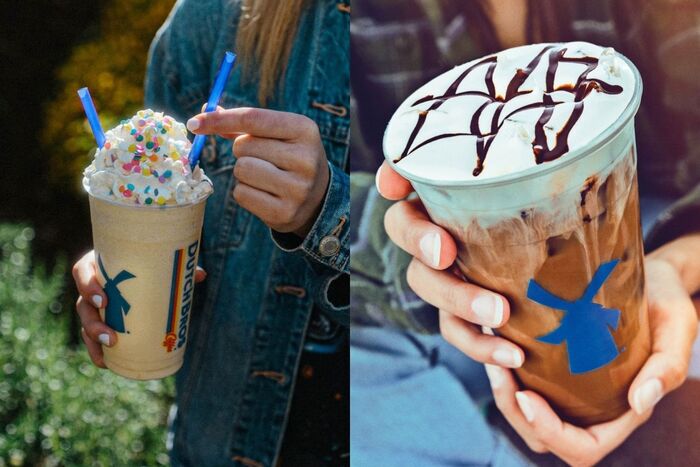 Whether you're craving the sugary taste of a Rebel or a classic Breve, try one of these the next time you need a pick me up. Or, when you want to pick someone else up. Nothing says love like over-caffeinated heart palpitations.
Here are ten of the best drinks you can find on the official Dutch Bros Coffee menu.
The 10 Best Dutch Bros Drinks
1. Unicorn Blood Dutch Soda
Just call this the muggle's version of Voldemort's favorite drink. This magical mix combines strawberry and almond syrup with white chocolate sauce and sparkling soda water. Top it off with whipped cream and you'll be levitating for the rest of the day.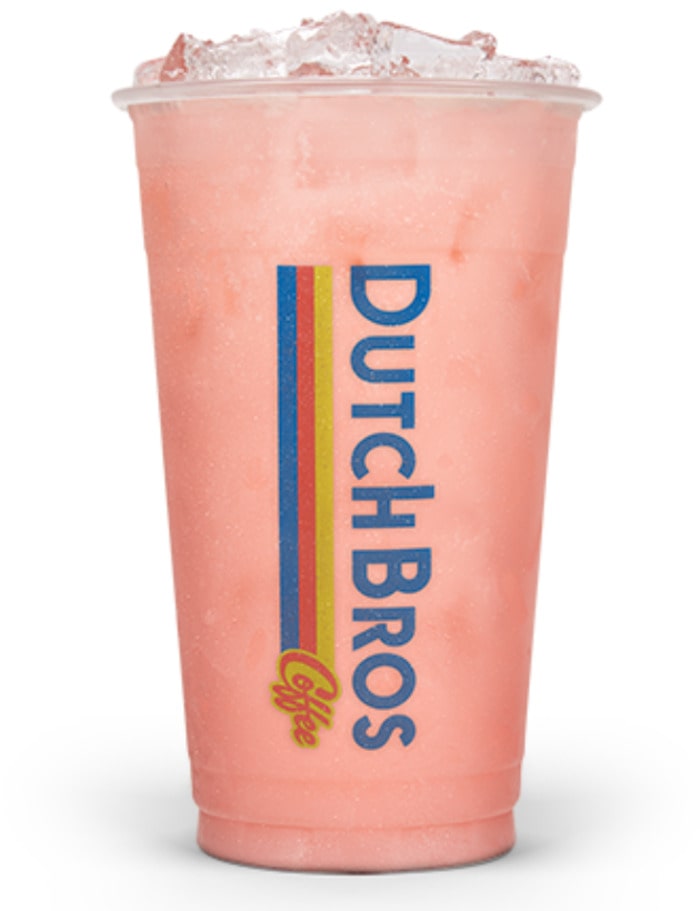 2. OG Gummy Bear Dutch Soda
This fruity masterpiece combines pomegranate, passion fruit, watermelon, and grapefruit flavors with sparkling soda water. You can get it iced or blended, and topped with whipped cream if you're feeling extra.
It may not fit into your purse like the actual movie snack, but that's probably for the best. At least until movie seats come with built-in toilets. On second thought…maybe we figure out flying cars, first.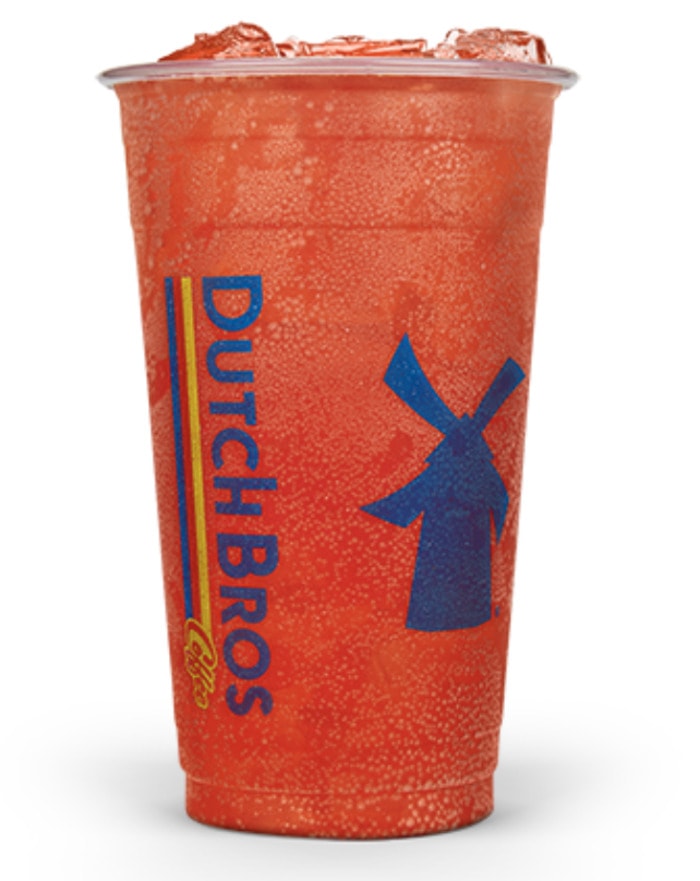 3. Shark Attack Rebel
Using Dutch Bros' very own Rebel energy drinks, the Shark Attack combines blue raspberry, coconut, and lime flavors. Then, a pomegranate drizzle tops everything off to replicate the "attack" part of a shark encounter.
This drink may be the only good outcome of watching Jaws one too many times. Way better than our nightmares, anyway.
4. The Annihilator
Available hot, iced, or blended, the Annihilator is made with espresso, chocolate macadamia nut, and half and half. You can also try it as a white chocolate version. Now go annihilate your day! Your Slack channels won't know what hit them.
5. Double Rainbro Rebel
This Rebel energy drink mixes strawberry, peach, and coconut syrup to create an iced or blended fruity concoction. We hear the Washington Dutch Bros like to taunt the California locations with this drink, asking, "Do you even rain, bro?"
6. Ninja Dutch Frost
Craving a mint chocolate milkshake? Just ask for the Ninja Dutch Frost. It combines crème de menthe syrup and white chocolate sauce to make a drink that tastes like blended cup of Thin Mints. And yes, it's available all year round. Take the hint, Girl Scouts!
7. Birthday Cake Dutch Frost
Have your cake and drink it too with this Frost. It takes a classic shake, adds almond roca syrup and white chocolate sauce, then tops it all off with whipped cream and confetti sprinkles.
This drink is so good that it's been our birthday every day this week. We've official confused the space-time continuum.
8. Electric Berry Rebel
A vibrant mix of lime and blue raspberry syrups is combined with the Rebel energy drink to create this iced or blended drink. It's sure to give your day an extra charge. The jury is out if it works for electric cars.
9. Golden Eagle
The Golden Eagle Breve is a mixture of vanilla and caramel topped with a caramel drizzle. Order it hot or iced, or soaring gracefully through the sky. That last option has a slight up charge, but you gotta do it for the 'gram at least once.
10. 9-1-1
You may need to call 9-1-1 after consuming this caffeine-packed drink. It contains six shots of espresso, half and half, and Irish cream syrup. You can get it hot, iced, or blended. Maybe grab a second one to enjoy at the hospital!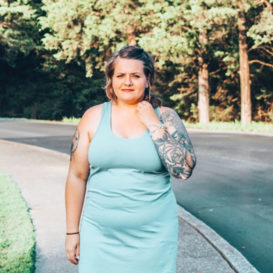 Latest posts by Ashley Hubbard
(see all)