Are you feeling like your coffee order has gotten stale? Do you wish you could order something more confusing than an upside down latte with foam and a whisper of organic cardamom? Then the freddo espresso might be the perfect new order for you. It's like an iced coffee… but not.
This fancy cup of joe – that thankfully has no relation to Fredo Corleone – is a refreshing way to ingest your caffeine on a hot summer day. It comes just how we like our men: strong and iced. (Kristoff cosplayers, where you at?)
If that doesn't entice you enough, here's how to make a freddo espresso. Plus, what it is, a few variations, and why you'll be the coolest (or most hated) person at the coffee shop when you order it.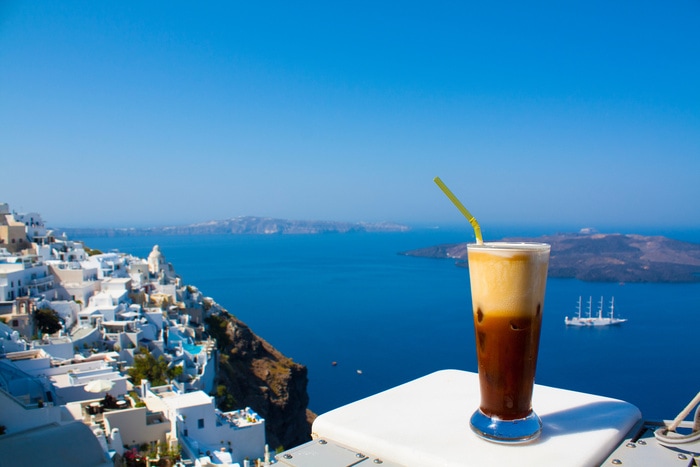 What Is a Freddo Espresso?
The Freddo espresso is made by shaking a double shot of espresso over ice, then straining and pouring the mixture into a glass full of ice for serving.
It's fairly common to add sugar to the espresso before shaking it with ice, giving it an element of sweetness. Especially if you're a Starbucks Frappuccino regular vacationing in Mykonos.
This Greek invention is an iced version of the classic espresso. It rose to popularity in Greece as people wanted a way to cool down in the hot summer, while still getting their caffeine fix.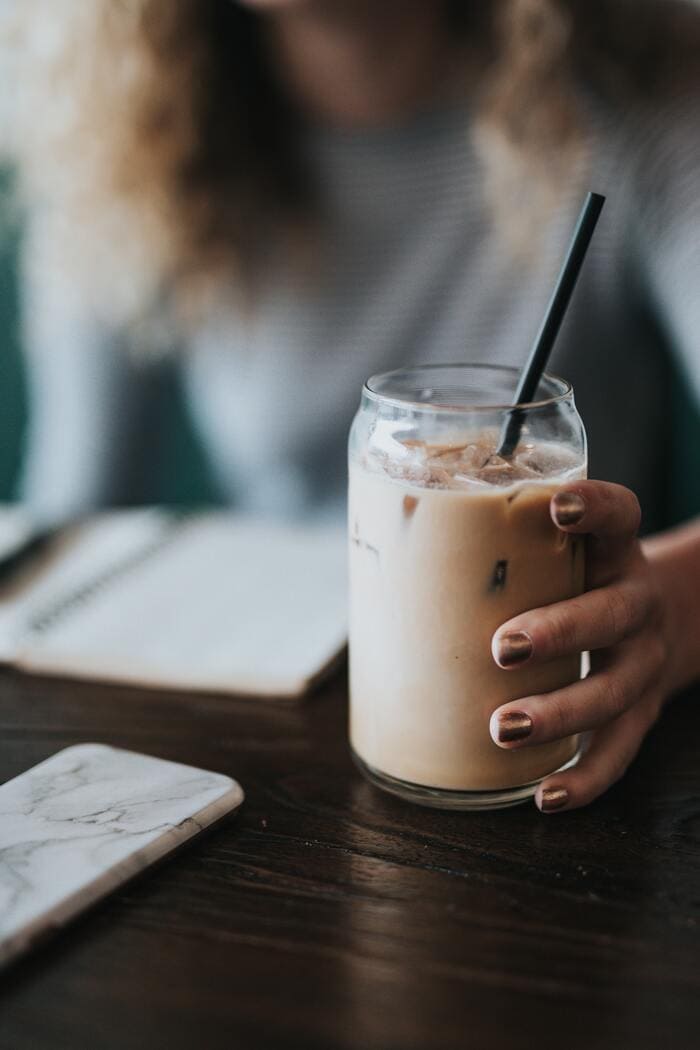 It also has two cousins, the Freddo cappuccino and the flat white.
The cappuccino is identical to the Freddo espresso, but it's topped with cold, foamy milk. For the flat white, pour milk into a glass, then top it with the shaken espresso mixture.
How Does A Freddo Espresso Different From Iced Coffee?
The difference between the two comes down to the coffee brewing method and the way you use the ice.
A Freddo is an espresso shot that's shaken with ice. Iced coffee is either brewed coffee poured over ice, or an espresso poured over ice and mixed with water. The latter of those two is an Americano.
If you're making cold brew, you steep the coffee grounds in cool water for hours, and then pour it over ice.
But the Freddo isn't just an exercise in being pretentious. Shaking the espresso froths it up, making it light and fluffy. We're sure there's something we learned in chemistry that explains this change in state. But sometimes we like to chalk things up to magic, okay?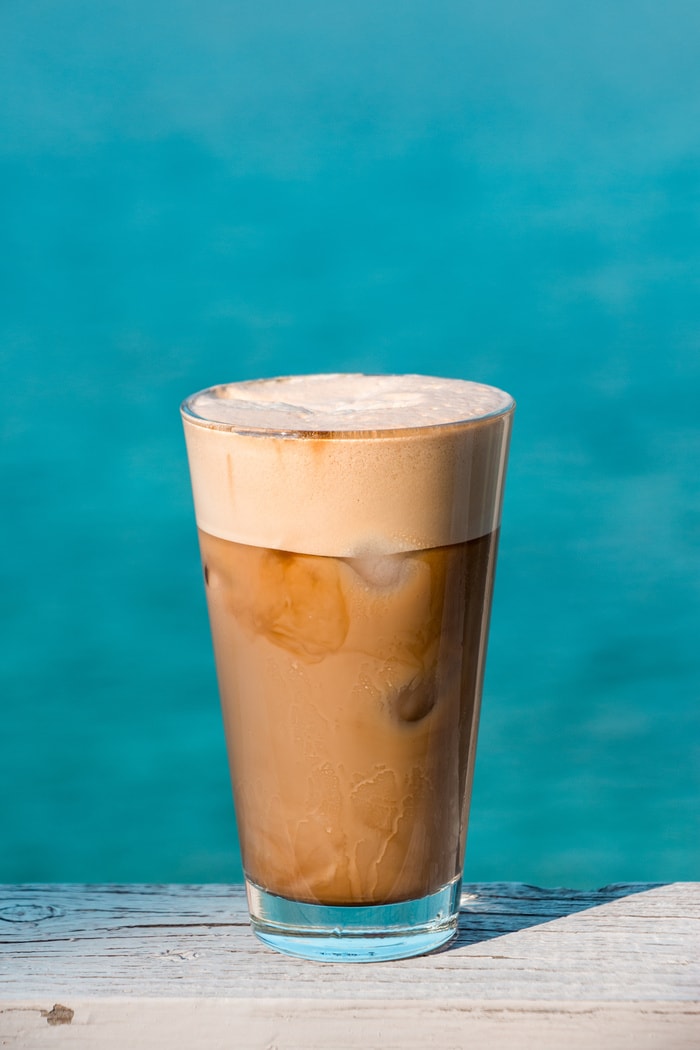 Also, shaking espresso with ice allows it to cool down without becoming overly diluted. This means you still get that strong espresso taste, whereas an iced coffee or iced Americano is more watered down.
"But what about cold brew?" exclaim the people who've been kept awake until the wee hours of the night after a potent batch of bean juice. You're right! Proper cold brew is often very strong because it's steeped for so long.
But there are two important things to note when it comes to comparing freddo espresso and cold brew:
You need to drink more volume of cold brew than a double shot of espresso to consume a similar amount of caffeine.
The brewing method impacts the flavor profile of the coffee. Espresso shots are pulled quickly, and cold brew is steeped over time. Because of that, you'll taste different flavors, even from the same bean.
Will My Barista Hate Me If I Order This?
That depends. How much are you tipping? And did you bring them any homemade pie?
Before bursting into a coffee shop and demanding a Freddo espresso, you should kindly ask if they can make one. It requires a shaker, and if they don't have one, then, well…it'll be pretty hard to create.
Luckily for those who favor a Freddo, shaken espresso drinks are becoming more mainstream. Lookin' at you, Starbucks, with your Toasted Oatmilk Shaken Espresso.
But unless the Freddo espresso is specifically on the menu, proceed with politeness when placing your order. That's generally a good rule of thumb. And after all, not everyone can be as up to date with coffee trends as you.
If you want to try making a Freddo espresso at home, here's a simple recipe to follow. And remember, if you like your coffee on the creamier side, you can always add some cold frothed milk on top to create a Freddo cappuccino, or cold milk on the bottom for a Freddo flat white.
Freddo Espresso
Print Recipe
The Freddo Espresso is a Greek take on the iced coffee. Here's how to make it at home.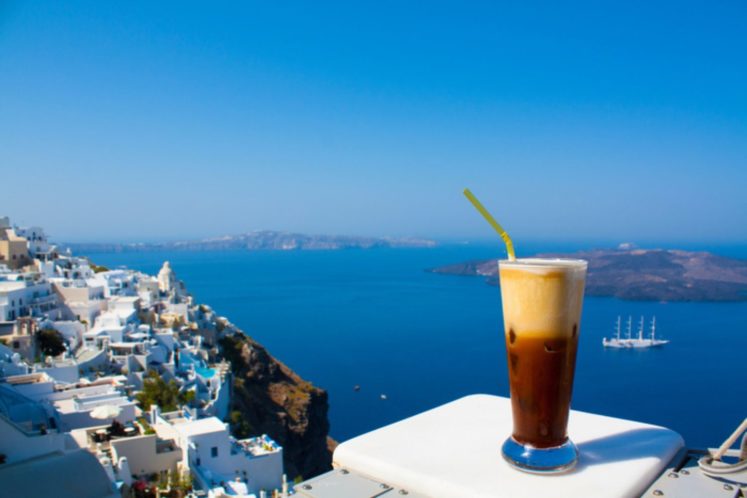 Servings: 1 serving
Ingredients
2 oz. espresso
sugar (to taste)
Instructions
Fill a shaker cup with ice.

Pull an espresso shout and pour it over the ice.

Shake the two, then strain the cold espresso into a glass filled with ice.

Top with cold, frothed milk if desired.
Nutrition Facts
Freddo Espresso
Amount Per Serving (1 coffee)
Calories 3
* Percent Daily Values are based on a 2000 calorie diet.
Did you make this recipe?
Leave a review below, then take a photo and tag @letseatcakeblog on Instagram so we can see it!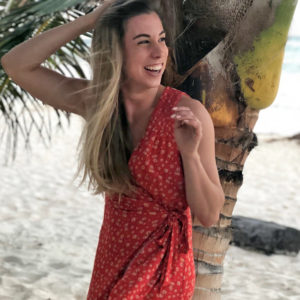 Latest posts by Hannah Rex
(see all)