This year, work on saving your sanity at the same time that you're doing everything else to make Turkey Day extra special. We think these helpful Thanksgiving tips and hacks, will make it so you're not worrying about feeling prepared for the fall holiday. You may even end up enjoying yourself, too.
From making certain dishes ahead of time to asking everyone you know to bring ice, there are several things you can do to make the Thanksgiving holiday as stress-free as possible. There's nothing you can do to prevent political discussions from coming up, though. Good luck with that.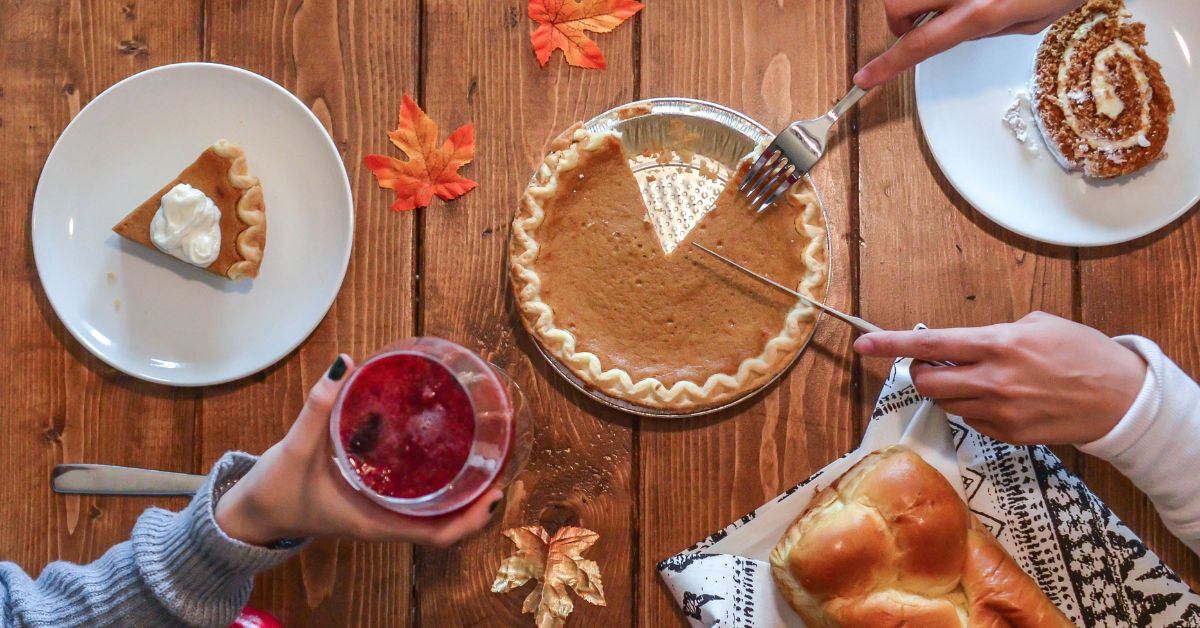 20 Thanksgiving Tips You'll Want in Your Back Pocket
1. Check What You Have In Stock
Before diving into ‌menu planning, food prepping, and cooking for Thanksgiving, don't forget to play a little game of what we like to call "Do We Have Everything We Need?" We legit could use a little more work/life balance, but that's not what we're talking about here. Put a meeting on your boss' calendar to address that.
For Turkey Day purposes, inventory your pots and pans, locate your lost meat thermometer, and tally up your wine glasses.
The holiday will start stress-free if you know what you have and what you're missing—we're not saying it will end stress-free. Especially if you break out Diplomacy.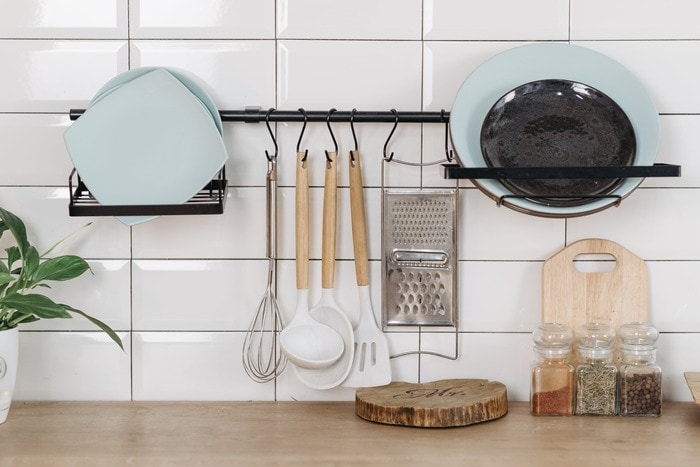 2. Plan Your Menu Early
Even Michelin-starred chefs have to work on menu planning. So, unless your name is Nadia Santini, get cracking early in November so you can plan ahead so the day of is as calm and organized as possible.
Check in with all your guests about any food preferences and allergies. Look through your saved recipes on Instagram and Pinterest and add it all to a Google doc. Or, write it down if you haven't lost all your pens.
Planning the menu early will also remind you to order anything you can't pick up easily. Like earplugs for when someone starts talking about Joe Rogan.

3. Order Enough Turkey (or Whatever Your Main Is)
There's nothing worse than a Thanksgiving meal that ends early because there wasn't enough turkey to go around. We don't mean go around once—people often expect seconds and thirds of whatever the main protein is.
If you're serving turkey, Most people can scarf down a half-pound to a pound of turkey, so bust out that handy calculator and get number crunching. If you plan for 1.25 pounds of turkey per guest, you and your loved ones can bask in a shower of leftovers. Just make sure that size bird will also fit in your oven.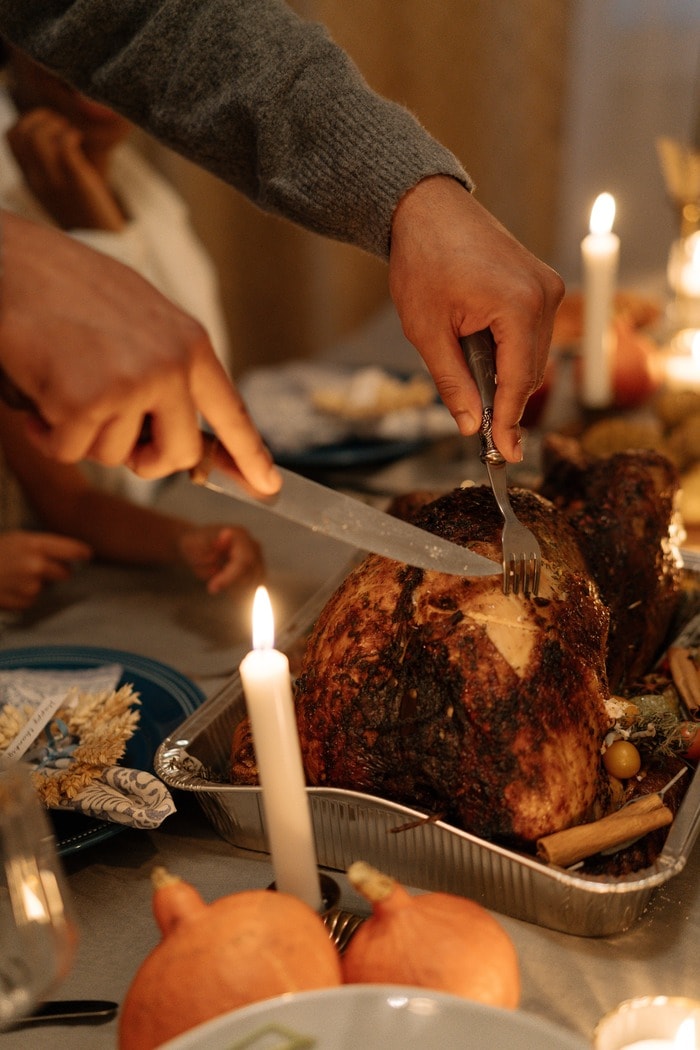 4. Give Yourself Enough Time to Thaw Your Turkey
When it comes to dinnertime, you want to be eating a bird, not a frozen fudgesicle. Unless that's your family's tradition. In which case, carry on.
One full day of thawing for every four pounds of turkey, and a day earlier if you're planning to give it a spa date with a brine bath. Make us an appointment while you're at it.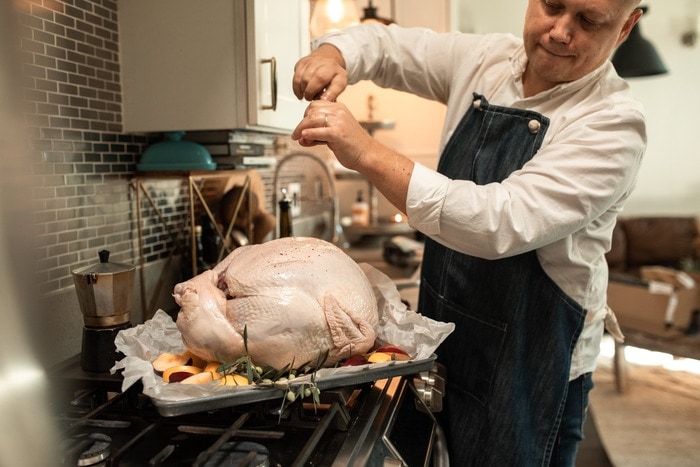 5. Get On The Gravy Train Early
The liquid gold of any Thanksgiving is not to be messed with. You can make your gravy ahead of time and store it in the freezer. As for those succulent turkey drippings, just add them in once your pre-made gravy is thawed. Remember, more gravy, more glory! And yes, we'd like more gravy, please.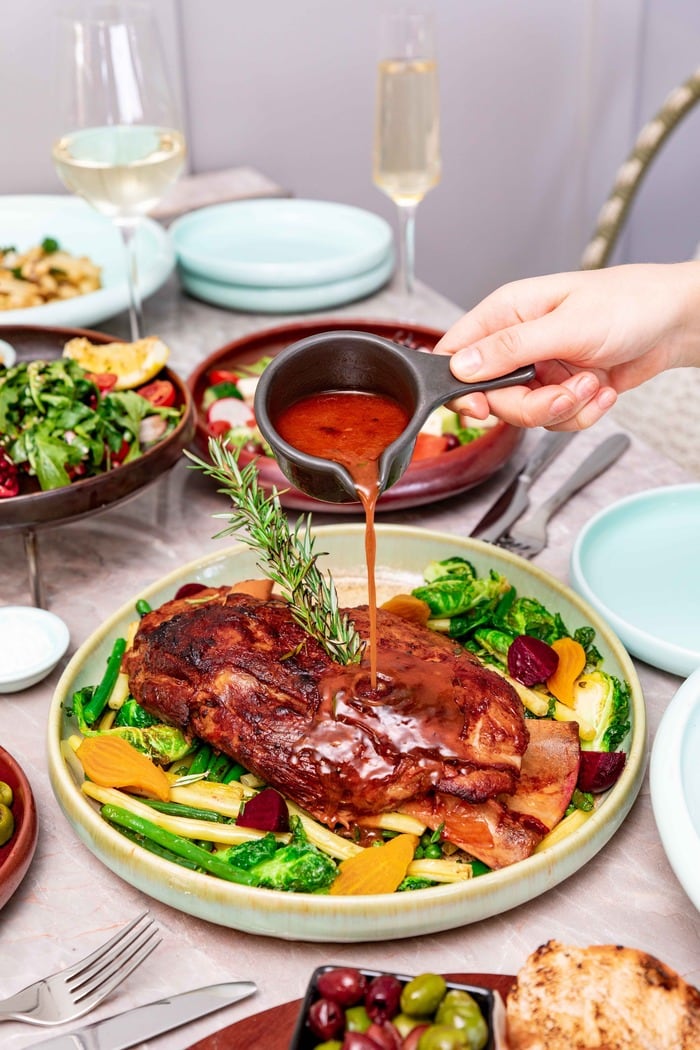 6. Prep Your Mashed Potatoes Ahead of Time
Mashed potatoes are easy to make in advance—even several days before. After you boil, season, and mash them, just put them in the freezer.
To perk them up on Thanksgiving, consider adding a little turkey juice and butter to them, mix them around, and you've got yourself a party favorite. Not favor. That was such a messy year.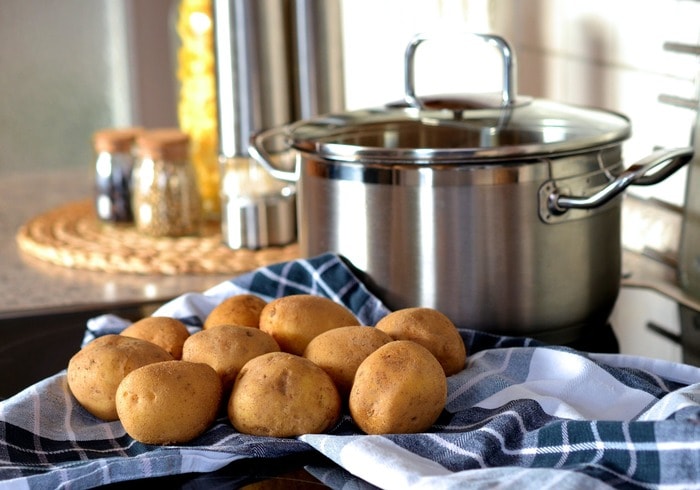 7. While You're At It, Make The Cranberry Sauce Ahead Of Time, Too
Cranberry sauce is super easy to make from scratch and is always a crowd pleaser. All you need are cranberries, sugar, water, and some fresh orange juice. There are several amazing recipes out there in Internet land, so pick your favorite and make your sauce a few days early, keep it in the freezer, and thaw it in the fridge the day before.
And yes, it's ok to offer some canned, too. That you can prep five minutes before.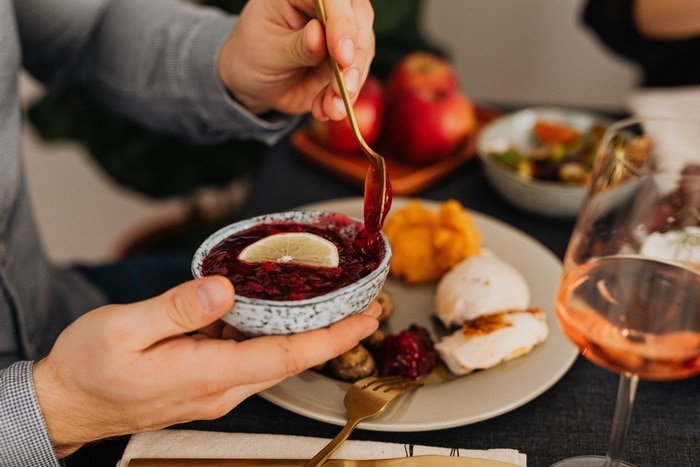 8. Order a Roasting Pan or Sheet Pan
That roasting pan might look like the crown jewel of your kitchen, but don't worry if you don't have one. There are plenty of super clever ways to give your turkey a golden, juicy glow without it.
Consider using a less expensive metal rimmed baking sheet, or even grilling your bird. Although sheet pans don't have the easy-to-grip high rims to hold in the juices, you'll get an evenly cooked, golden bird if you do it right—just be careful not to drop it once it's done. And, consider putting another on the rack below to catch any overflow.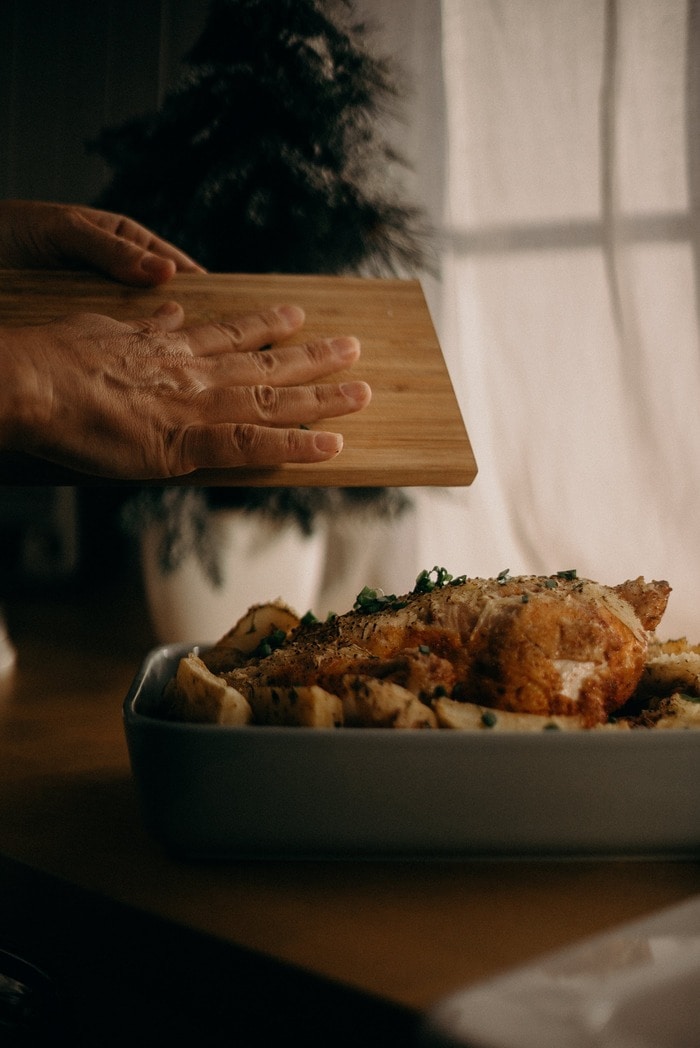 9. Go Shopping Before You Think You Need To
Once you've finally settled on your menu and done your thorough inventory, you're ready to hit the grocery stores. Buy your turkey as soon as they come out—it'll keep in the freezer. Stock up on dry ingredients, seasonings, eggs, cheese, alternative milks, kitchen tools, and almost everything else you need.
Just save the veggies, fruits, milk, and fresh bread for your Thanksgiving charcuterie platter for just a few days before.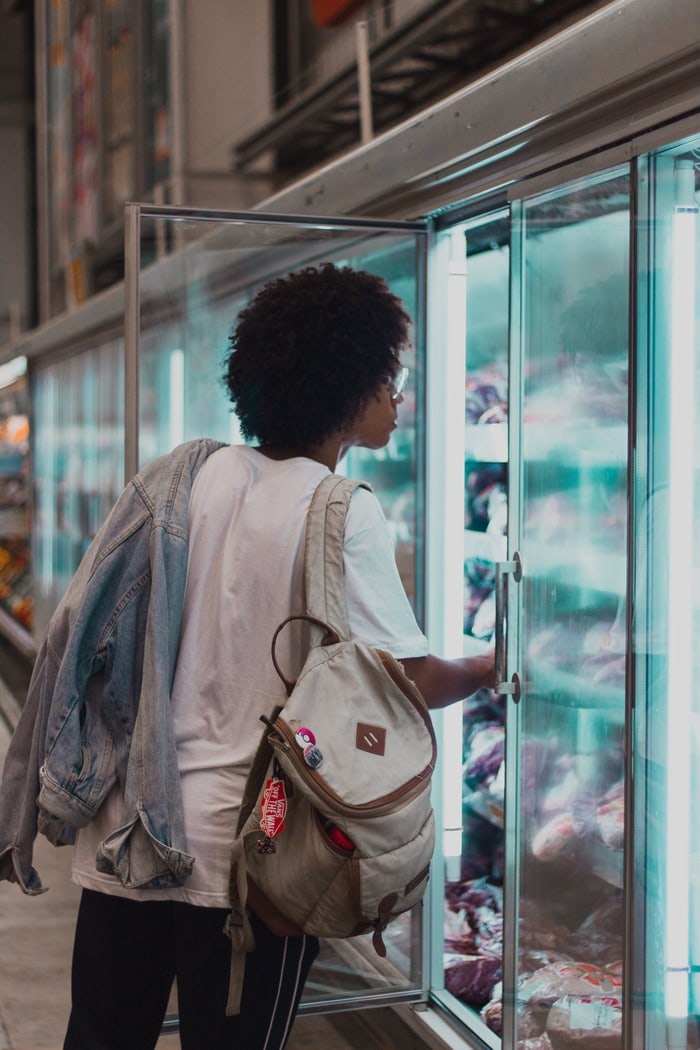 10. Make Sure Your Cleaning Supplies Are Stocked
Yes, someone's going to make a mess and it'll probably be us. Anytime you have a holiday with lots of food and wine getting passed around, there's sure to be plenty of messes. And a few arguments. And did we mention there will be children there? Wait, why are we doing this?
Along with your early grocery store run, make sure you're well stocked when it comes to cleaning supplies, stain removers, and paper towels. And buy more wine. You'll need it.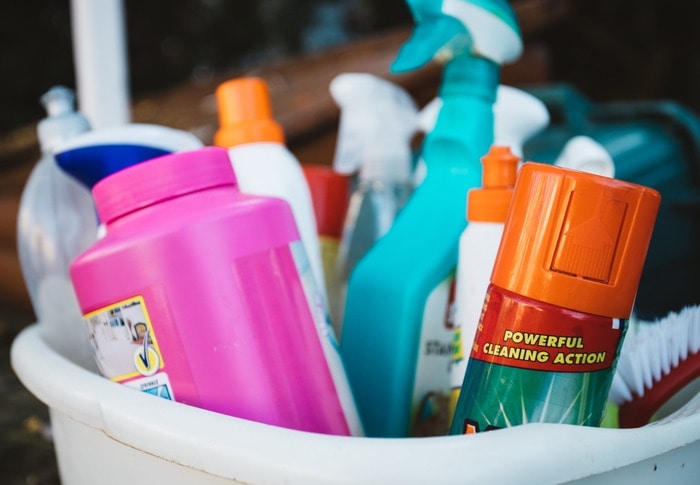 11. Set the Table a Day Early
Here's a great hack for the day before the big event. Set the table! Order takeout the night before and make sure the kitchen and dining area are clean, clutter-free, and ready to rock. This way, when Thanksgiving Day arrives, you'll be able to cook in a clean kitchen.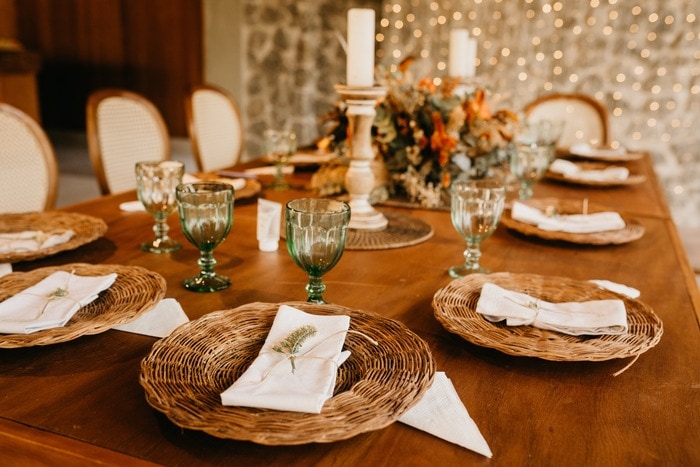 12. Ask Guests to Bring Ice
Ice is usually the first thing people forget about. Cold beer and soda, white wine, bubbly, coolers, a ton of people, and no ice? Avoid this by asking everyone to bring a bag of ice. What do you mean your sister's toddler can't carry a bag of ice?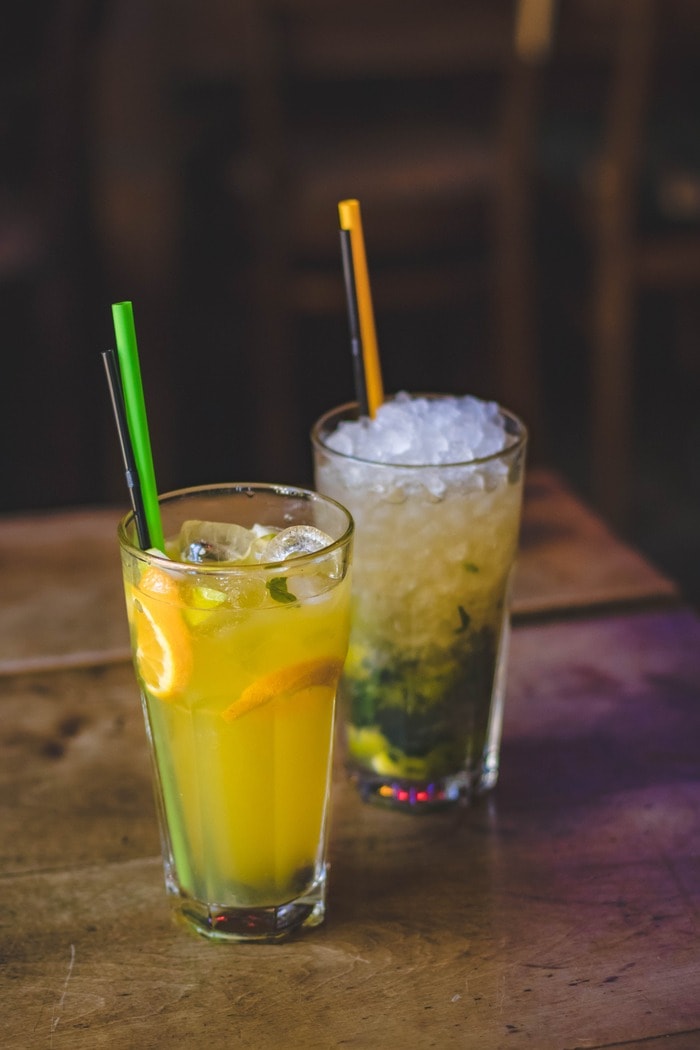 13. Chill The Drinks In An Ice Bath
Got a big bucket or two? Did your guests bring the ice you requested? Do you have enough wine? If you've answered yes to all of these questions, then you're doing this Thanksgiving thing correctly.
If you've got white wine, sparkling wine, or beer, throw those bottles in a bucket or large container of ice and salt water. Everything will chill within a half hour and stay cold for hours, while leaving your fridge out of the bottleneck. Here's the exact how to.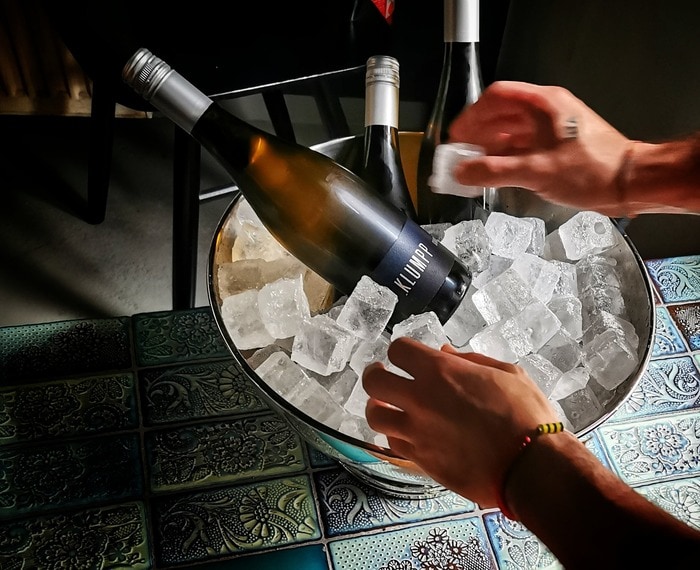 14. Batch Your Cocktails or Mocktails
Thanksgiving dinner takes a while to prepare, so your guests are going to want to hang out comfortably. Why not prepare a huge bowl of punch, sangria, or other easy-to-make holiday cocktails to get the party started before the meal?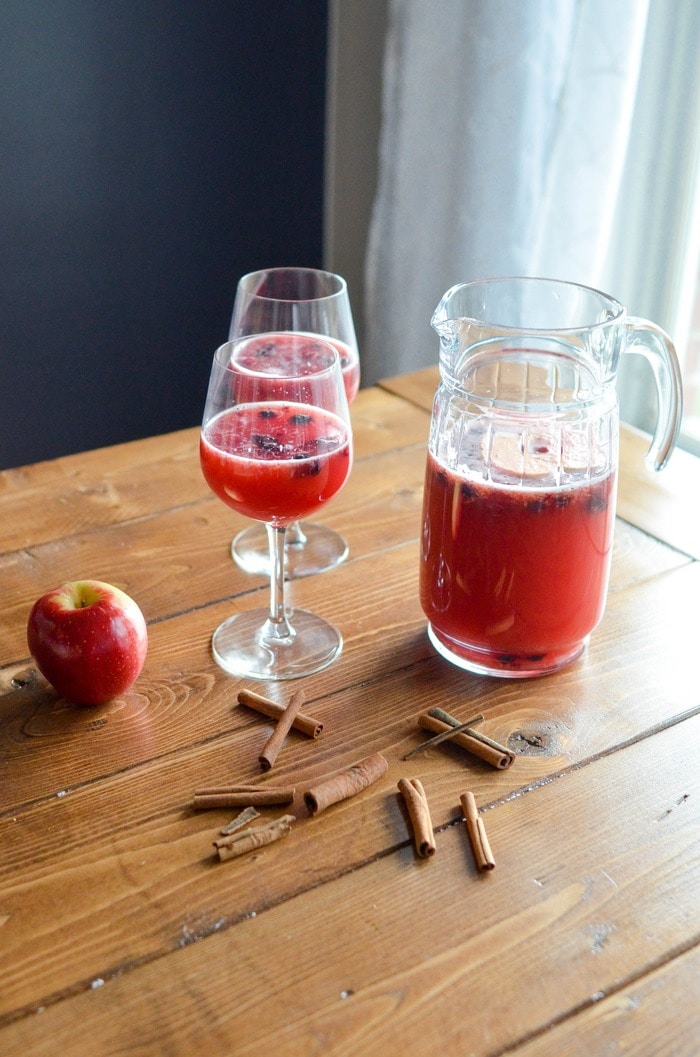 15. Pair Dried Herbs With Fresh Ones
What makes a turkey brine and stuffing shine? Herbs. Fresh herbs make great aromatic decorations and liven up a turkey. For your stuffing, combine dried herbs with fresh ones. Just take the stems off of them.
This combination allows the sharp flavor and aromatics of the dried herbs and the small morsels of flavor from the fresh herbs do their magic and change your stuffing into a flavor bomb.

16. Add Citrus to Your Stuffing
Everybody knows about cranberries, but don't forget to get creative with citrus too. Using lemons and oranges in your brine and stuffing can really brighten the flavor, especially if you incorporate the diced peels.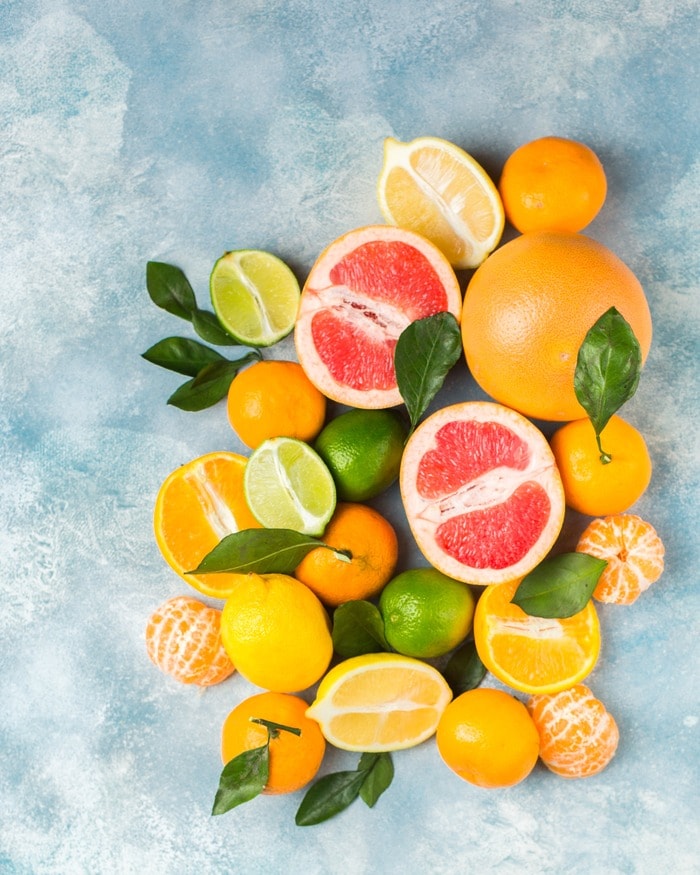 17. Always Use A Thermometer
Turkey thermometers should be the first thing you buy for a Thanksgiving dinner. Turkeys are big birds. No, not the big yellow kind that teaches kids how to read, but still pretty big.
By inserting a thermometer into the bird, deep inside the meat between the breast and the thigh bone—without touching the bone—you'll get an accurate temperature reading. For turkey to be fully cooked, that thermometer needs to be over 165° Fahrenheit.
Digital thermometers give you a quick accurate reading. This is our favorite and the one our editor uses in her kitchen.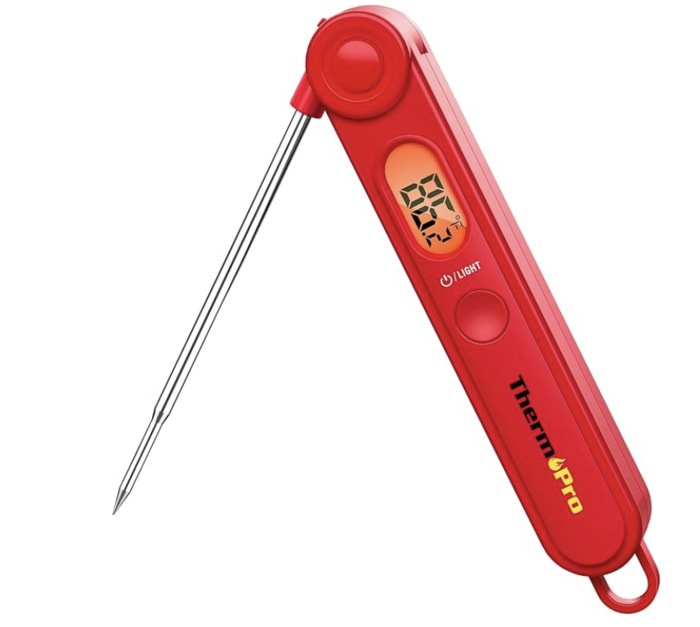 18. Create a Kid-Friendly Space
For your younger guests, you can prepare games, movies, and even fun cooking activities to keep them having fun throughout the day. No idea what to do about your misbehaving adults. You're the one who invited them, so that's on you.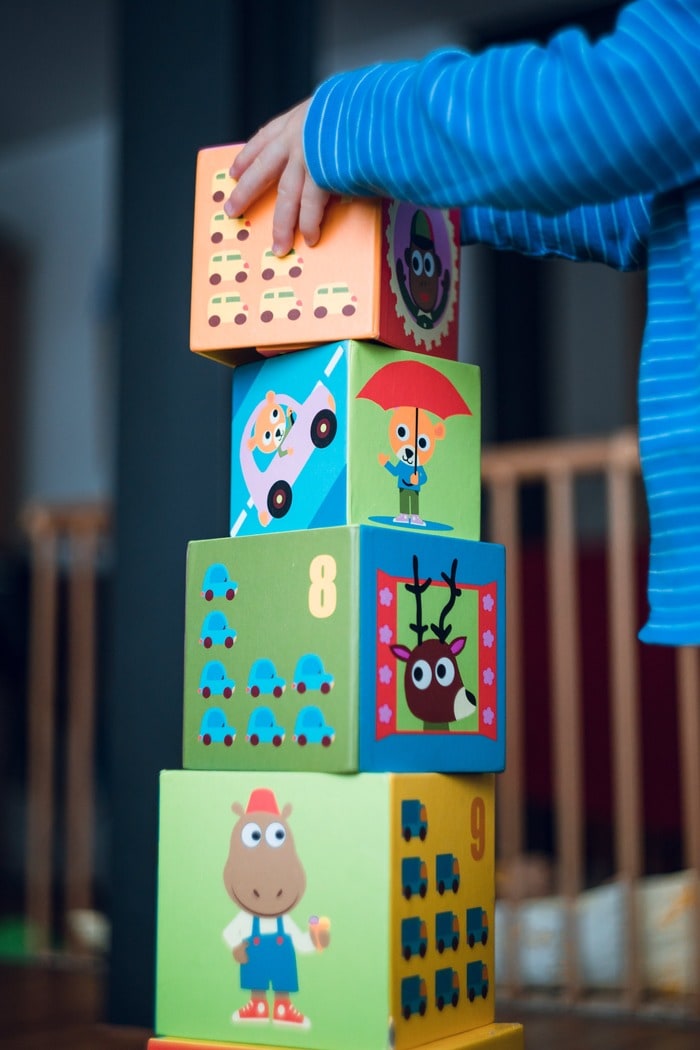 19. Don't Forget to Have Fun
Yes, cooking for so many people can be stressful. Just remember that there's gonna be a lot of mess. There's gonna be a lot of noise. And there's gonna be a few blunders. That's OK.
These imperfections can be what makes the holiday, your meal, and time with family and friends so special. And make sure to get your cousin to commit to hosting next year.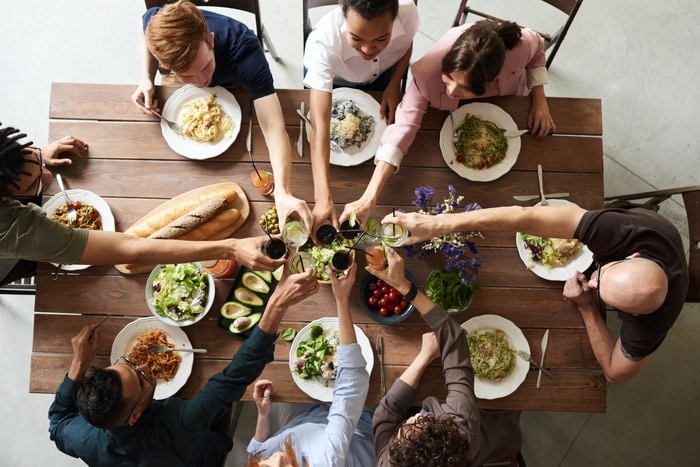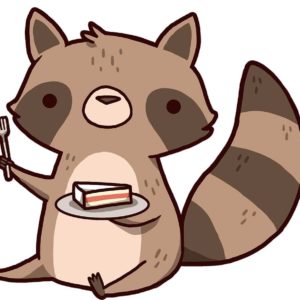 Latest posts by Matthew Dursum
(see all)