As we near the season finale of the House of the Dragon, the King is dead, the kids are not alright, and our favorite two characters got secretly married. So by now, you're probably wondering the most important question. What would Rhaenyra order if she went to Starbucks?
While no errant Starbucks cups have shown up onscreen, we can still imagine what the House of the Dragon characters might order should they have to do a coffee run.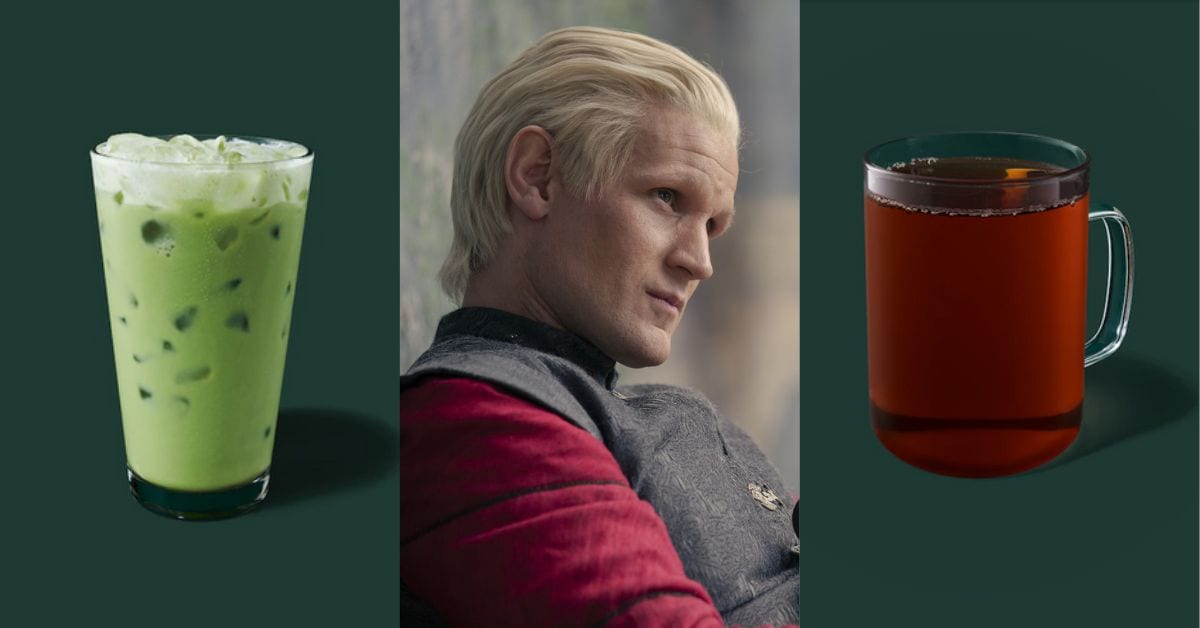 What House of the Dragon Characters Would Order At Starbucks
1. Rhaenyra Targaryen
Princess Rhaenyra (Milly Alcock/Emma D'Arcy) values her solitude and has no problem throwing shade at anyone who crosses her path. She also respects, but isn't exactly a fan of tradition. So, black coffee is out. As is the classic latte.
Given how much this dragon rider loves candied lemons, we think she'd order a Mango Dragonfruit Lemonade Refresher in her younger years and an Iced Black Tea Lemonade once she and Daemon link up.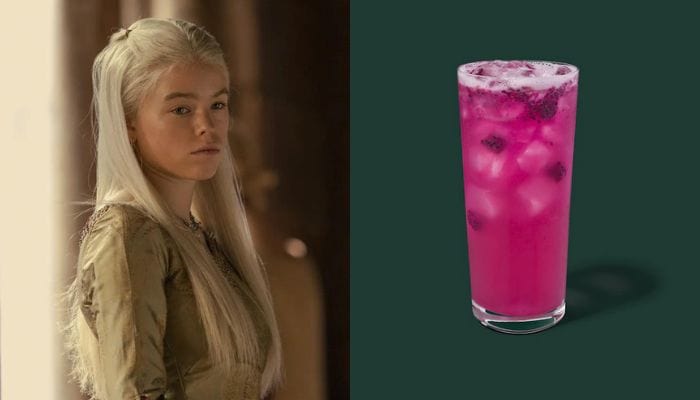 2. Daemon Targaryen
Daemon (Matt Smith) is the person who swaggers his way into any event way, way, way late with a Chile Mocha in hand. He's a little spicy and a little deceptive, but honestly, he's probably more loyal than most. If your name is Rhaenyra.
Starbucks no longer carries this drink — Daemon is a little difficult, after all — but you can make by following this recipe at home or by adding some spice to a mocha.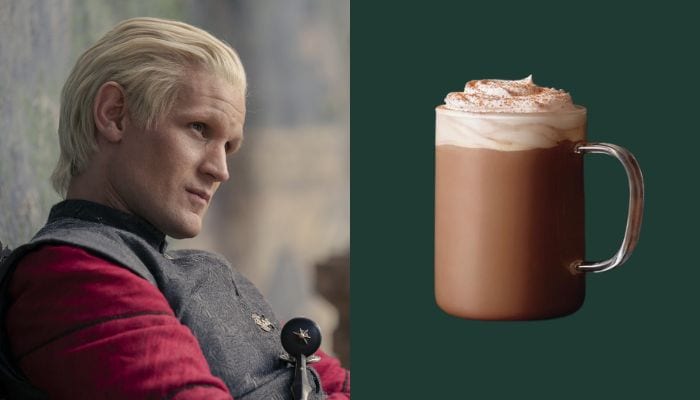 3. Alicent Hightower
Knowing how much the Queen Alicent (Emily Carey/Olivia Cooke) loves showing off the signature green color of House Hightower, there's zero chance she won't be ordering a Matcha Tea Latte. Right after she gets off of her high horse. Anyone got a ladder?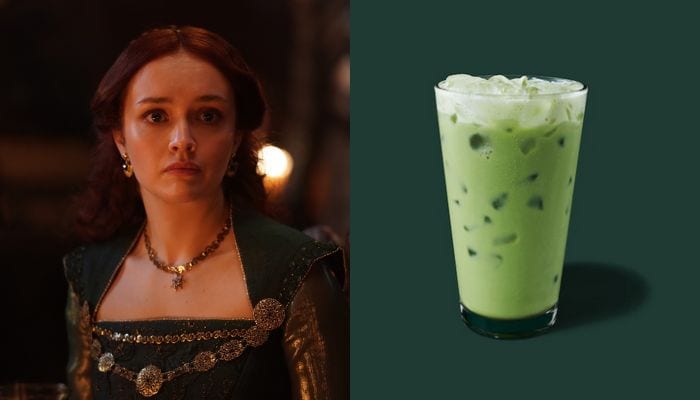 4. King Viserys Targaryen I
King Viserys I (Paddy Considine) needed something stronger to handle all those nasty hangovers, family drama, and his rotting skin.
We're certain everything would have turned out just fine if only he could have just been left alone with his LEGOs and a hot cup of Tazo tea. He'd need to add his own non-dairy milk though.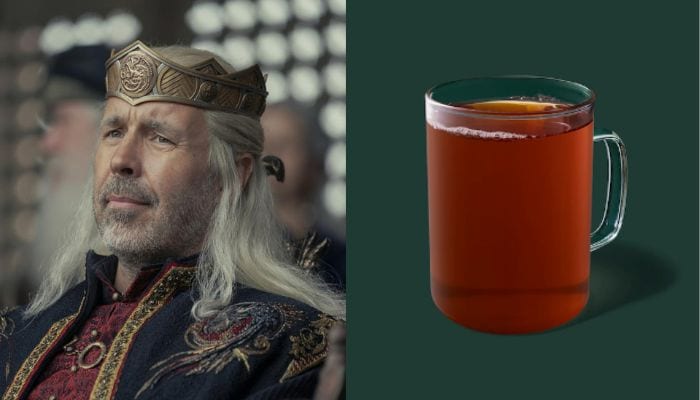 5. Ser Otto Hightower
Ser Otto Hightower (Rhys Ifans) is Alicent's father and begins the series as Hand of the King. He then gets fired because he's no Littlefinger, before returning later on. He's a hot hibiscus tea, hold the sugar, kind of guy. Add an extra side of scheming on the side. (That's on the secret menu.)

6. Lord Corlys Velaryon
"The Sea Snake" Corlys Velaryon (Steve Toussaint) may not be perfect, but he's pretty chill. A sea-inspired Salted Caramel Cream Cold Brew suits him perfectly.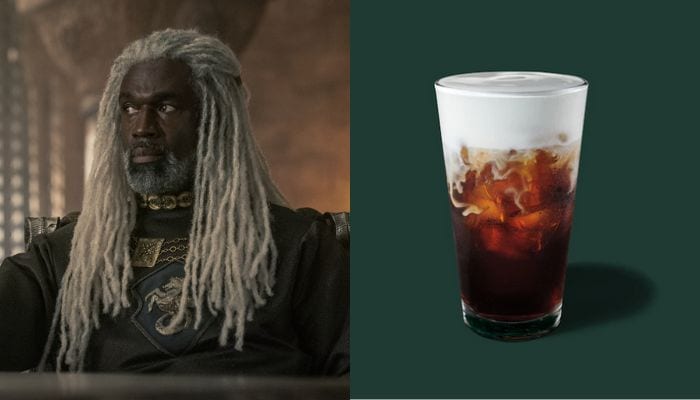 7. Princess Rhaenys Targaryen
Princess Rhaenys (Eve Best) is a strong female character, but she follows the rules a bit too much for our taste. You're married to The Sea Snake for goodness sake.
As it is, she's ordering a classic no-fuss drink like the Caffè Latte. You not rebel you.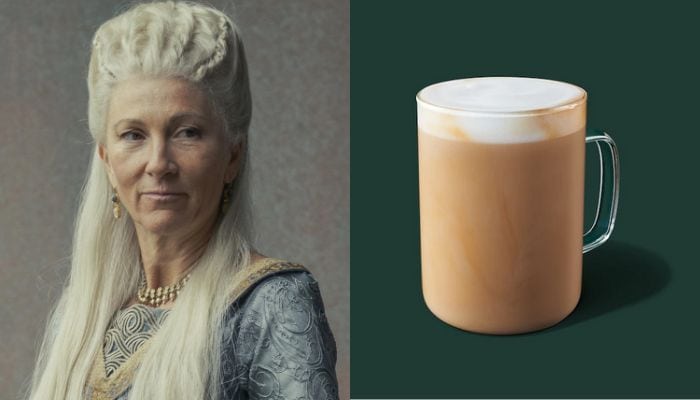 8. Ser Criston Cole
Ser Criston (Fabien Frankel) really doesn't deserve anything good, especially the caffeine nectar of the gods, so we're banning him from Starbucks. He's got his authority, we've got ours.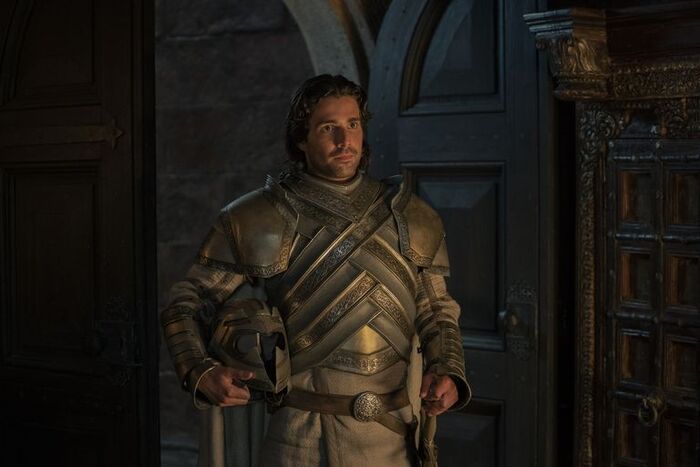 9. Aegon II Targaryen
Aegon II (Ty Tennant/Tom Glynn-Carney) is the first-born child of Alicent Hightower and King Viserys I. If his teenage escapades are any indication, he's seriously up to no good. Straight black coffee it is.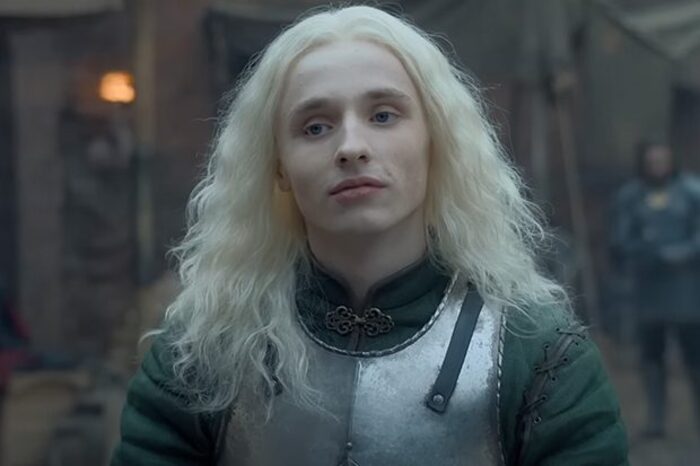 10. Helaena Targaryen
The only worthy child from the Alicent-Viserys show is Helaena (Evie Allen/Phia Saban). She whispers to insects, tells the future (that everyone ignores), and spills all the tea.
Speaking of tea, someone get her another Jade Citrus Mint Tea so we can find out how this all ends. Oh … there's a book?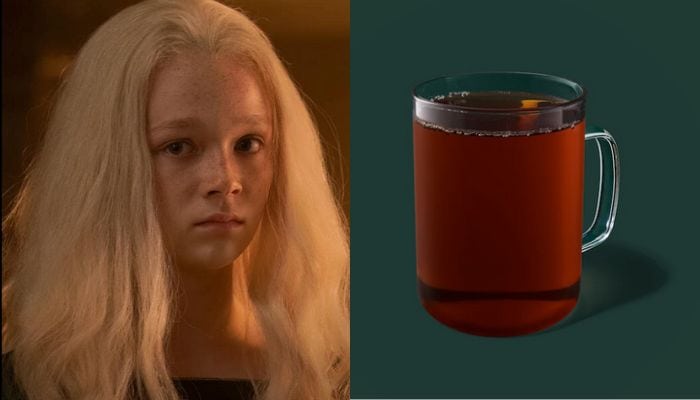 11. Aemond Targaryen
A lot has happened so far with Aemond (Leo Ashton/Ewan Mitchell) – he's lost an eye, gained (err, stolen) a dragon, and, apparently, thinks he's now as cool as his uncle Daemon.
Aemond wouldn't order anything. He'd just steal Daemon's.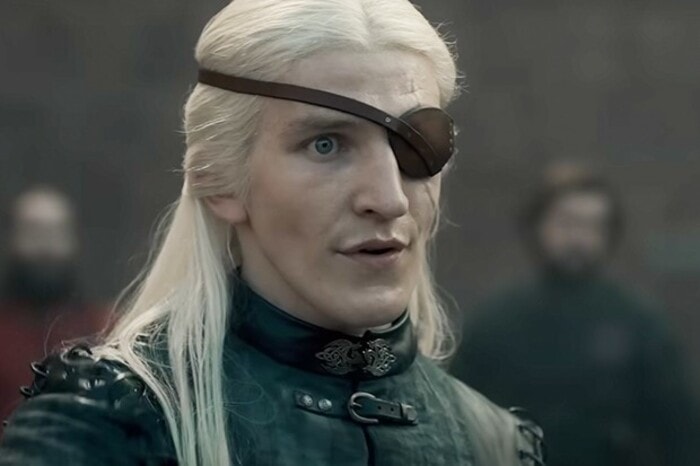 12. Jacaerys (Jace) Velaryon and Lucerys (Luke) Velaryon
Listen, Jace (Leo Hart/Harry Collett) and Luke (Harvey Sadler/Elliot Grihault) may be bastards (don't tell Alicent we said that), but they do have the best father figures in all of Westeros. Ser Harwin 'Breakbones' Strong (Ryan Corr), Laenor Velaryon (John Macmillan), and Daemon Targaryen.
These brothers are definitely leaning into their Strong lineage with their coffee orders. A couple shots of espresso for these two.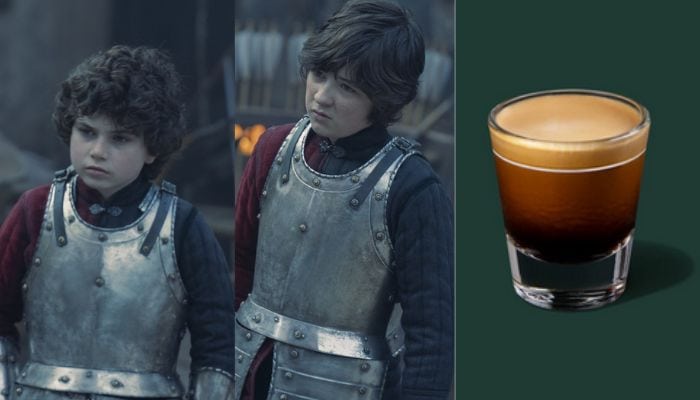 13. Laenor Velaryon
It was never going to work between Rhaenyra and Laenor (Theo Tate/John Macmillan), but we loved their situationship. Rhaenyra was the supportive, progressive wife until that didn't work anymore (thanks, Alicent) and she literally shipped him off to a new life with his lover.
And now he's sipping his Starbucks as probably the only person living a good life in all of Westeros. We'll raise a Caramel Frappuccino to that.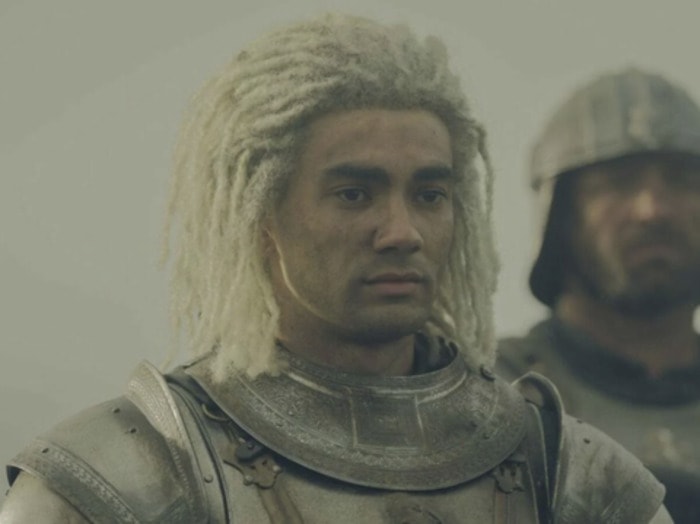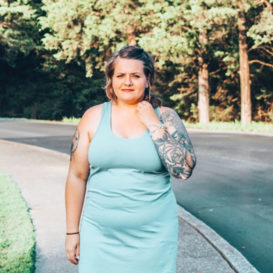 Latest posts by Ashley Hubbard
(see all)