When you think of Easter, what comes to mind? Maybe some chocolate bunnies hop through your mind. Or perhaps it's the marshmallow Peeps you think of first. Either way, if you have a sweet tooth like us, you're going to love these Easter desserts.
From Cadbury Creme Egg delights to cupcakes made inside eggshells (yes you read that right), these Easter desserts are exactly what you need to celebrate the sweet spring holiday.
Speaking of things you need, has anyone located the Zyrtec?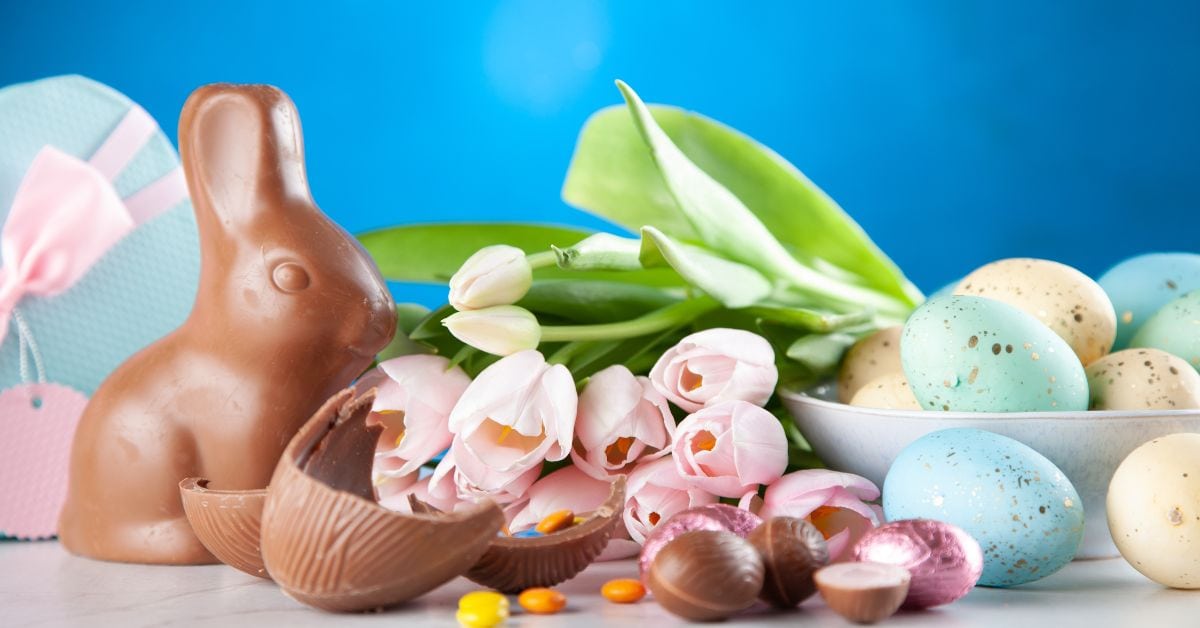 21 Easter Desserts To Make for Brunch
1. No-Bake Bird's Nest Cookies
Eating like a bird? No fun. Eating a no-bake bird's nest cookie? Now that's more like it.
Made with pretzel sticks and chocolate, these cookies are a perfect Easter treat. And way better tasting than bird food. What? We asked Toucan Sam.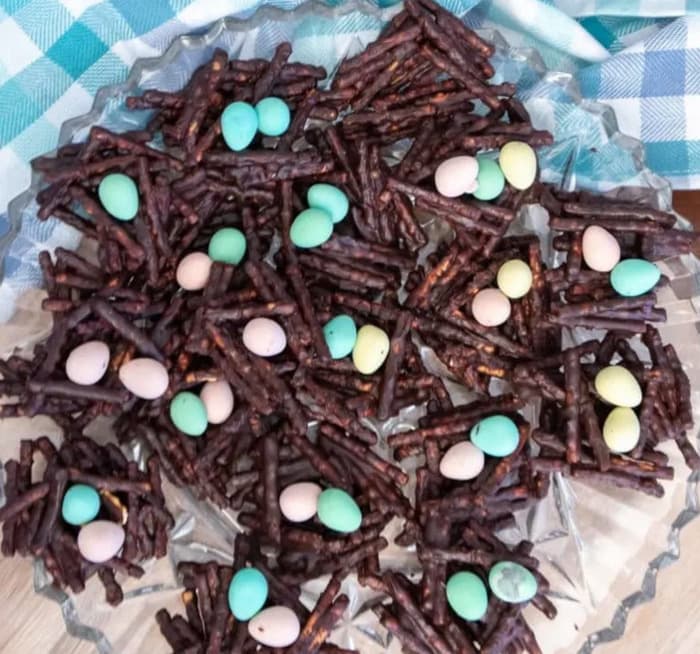 2. Vegan Carrot Cake
We've got an SAT question for you. If pumpkin pie is to Thanksgiving, then what is to Easter? Answer: carrot cake, of course.
If you got that right, you should treat yourself to some of this vegan carrot cake. And if you said "fruit cake," the door is over there.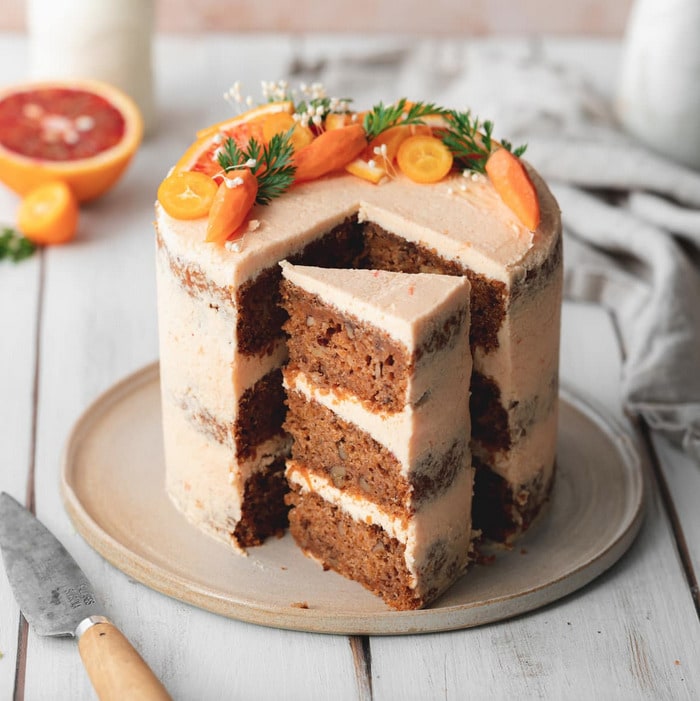 3. Vegan Easter Egg Cupcakes
Decorating Easter eggs is a good time. But at the end of it all, the best you can hope for is a bluish-greenish egg salad.
After spending hours decorating these vegan Easter egg cupcakes, you get to enjoy some sweet and colorful vanilla cake. Dr. Seuss may not approve of the swap, but we sure do. We won't say no to some ham, though.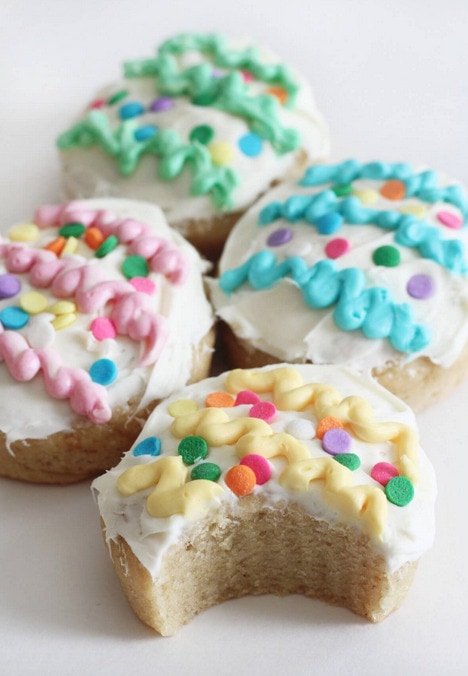 4. Creme Egg Cheesecake
Did you get Cadbury Creme Eggs in your Easter basket? If you can bear to part with them, place them atop this creme egg cheesecake. You can even follow this recipe to make a vegan substitute of the eggs themselves.
A vegan egg-shaped fake egg. We're not sure if we've passed the line between "creative" and "over-the-top," but we're certainly approaching it. With glee!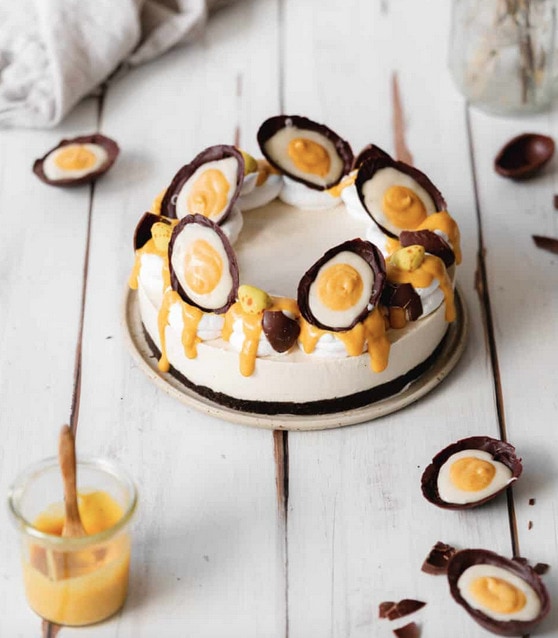 5. Vegan Carrot Cake Sugar Cookies
Got a little one in your life who absolutely, positively will not eat their carrots? Engage in some (healthy) trickery by making these adorable carrot-shaped, carrot-stuffed vegan carrot cake sugar cookies.
Sure they're not still healthy, but lying has never tasted so good. Oh, except the time we stole half of our nephew's Halloween candy and blamed it on the dog.

6. Sunflower Cupcakes
Since making these sunflower cupcakes requires slicing up a whole bunch of Peeps, it's not for the faint of heart. But the end result are cupcakes topped with so many of their headless brethren, we're already anticipating a sugar high for the ages, so it's worth it.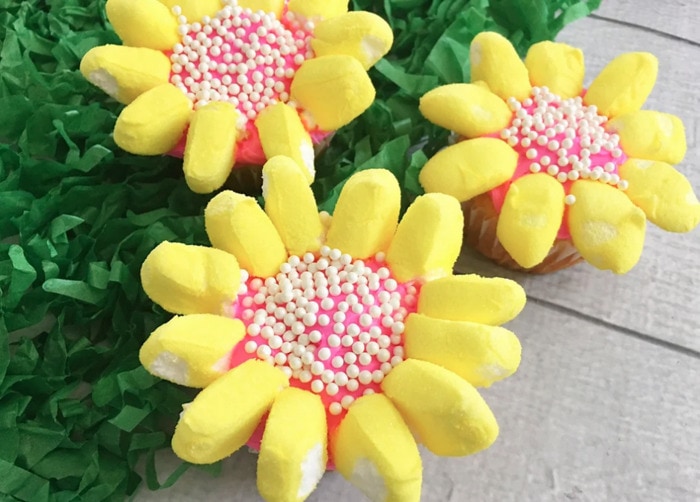 7. Easter Trifle
There's no beef in this trifle… Rachel. Instead, this adorable Easter trifle is made with an array of Easter candy, neon food coloring, cake mix, Cool Whip, and vanilla pudding.
Just don't lose the plot and accidentally start making a Shepherd's Pie halfway through.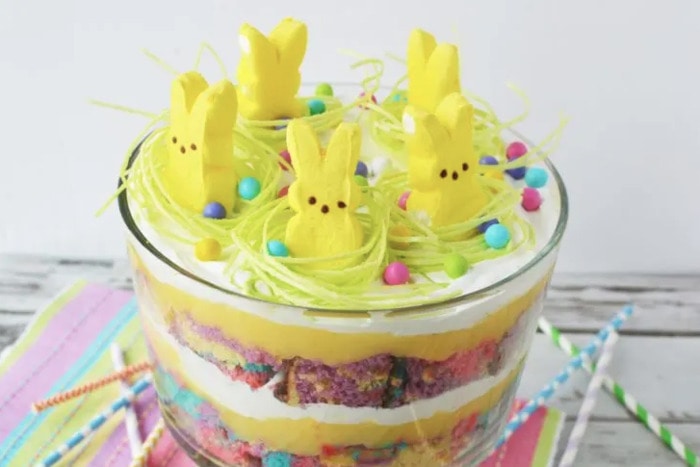 8. Peeps Rice Krispie Treats
The next best thing to do with Peeps other than exploding them in the microwave? Making these Peeps Rice Krispie Treats. They're ooey, gooey, and easier to clean up. Also, you can make them with your favorite flavor of marshmallow birds.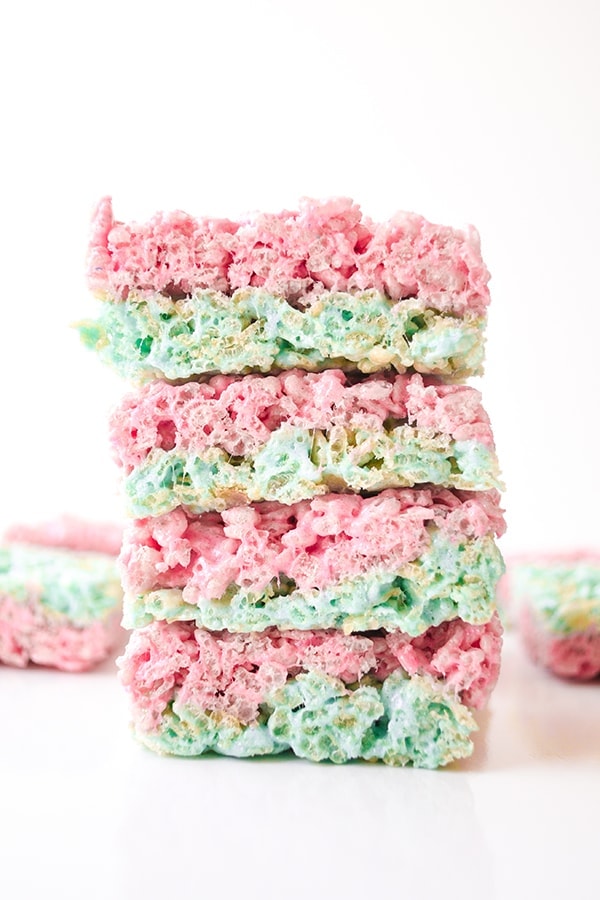 9. Cadbury Mini Egg Chocolate Cake
What's the best Easter candy? If you said Cadbury Mini Eggs, then you're going to love this Cadbury Mini Egg chocolate cake with chocolate buttercream.
And if you said a Reese's chocolate bunny, you're pretty cool, but we can't help you.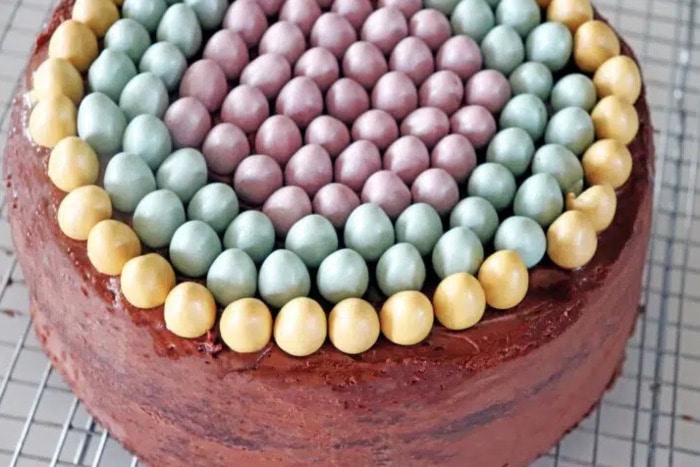 10. Easter Egg Fruit Pizza
If your sweet tooth is craving something both sweet and natural, you'll love this Easter egg fruit pizza. We know the consecutive words "egg fruit pizza" may not inspire a ton of confidence, but it's really just a sugar cookie with strawberry cream cheese and fresh fruits.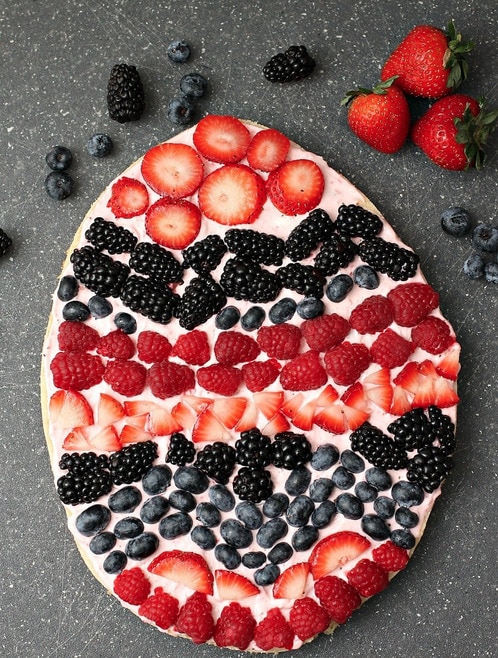 11. Easter Chick Dipped Wafer Cookies
You know when people say, "You're so cute, I could eat you all up"? That's weird, right?
Well, after making these wafer cookies dipped in yellow melted candy and decorated to look like chicks, we think we understand.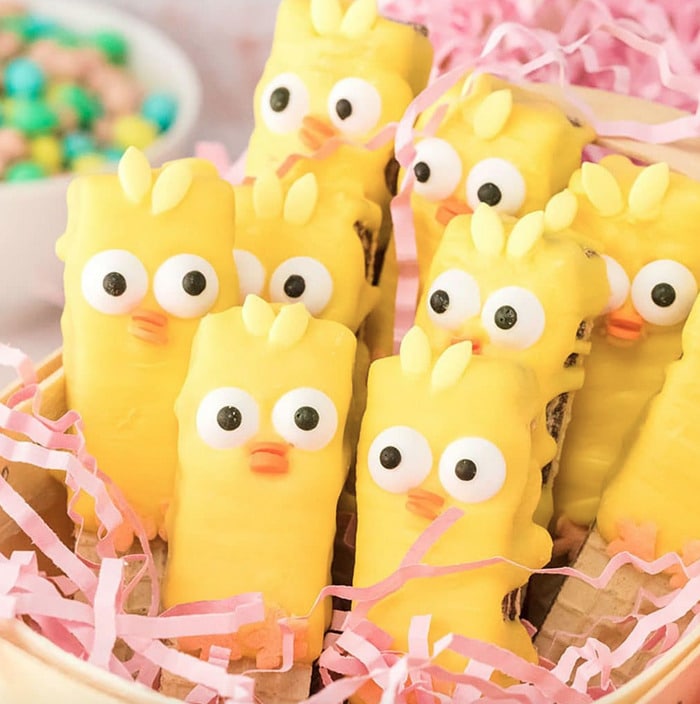 12. Easter Dirt Cake
Some people swear that if you eat dirt, you'll gain a hardier immune system. We are not those people.
But, while eating this Easter cake with crushed Oreo dirt will (probably) not help your immune system, you'll love it nonetheless. And your Peeps will love the adorable new home you made them. Both the marshmallow ones and your friends. Who are also, coincidentally, made of marshmallows.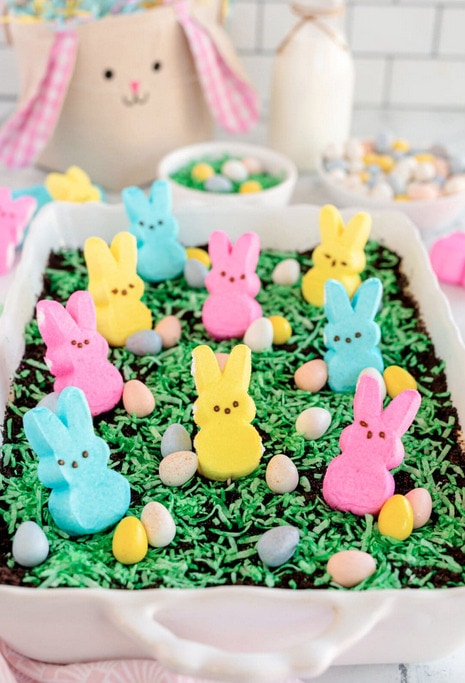 13. Easter Oreos
Oreos may be milk's favorite cookies, but they're also ours. Don't be a mean girl, milk. We can all be friends with Oreo.
These Easter Oreos, dipped in white chocolate and made to look like bunnies, chicks, and eggs, are some of the cutest Easter desserts around.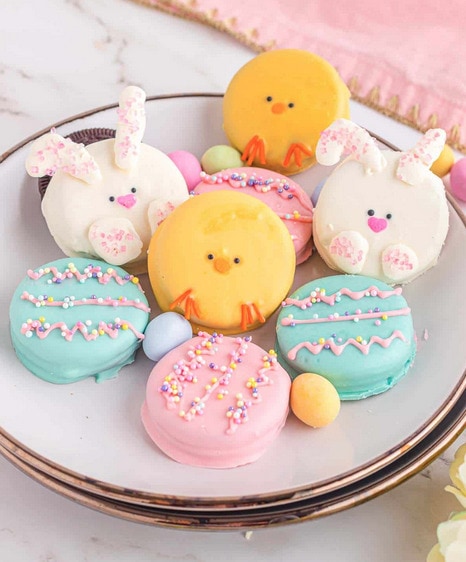 14. Easter Brookies
What's a brookie, you ask? A brookie is a combination between a cookie and a brownie. On a scale of 1-10, how much did your life just change?
In this case, this Easter brookie is *also* stuffed with delicious mini eggs. We're going with a perfect 10.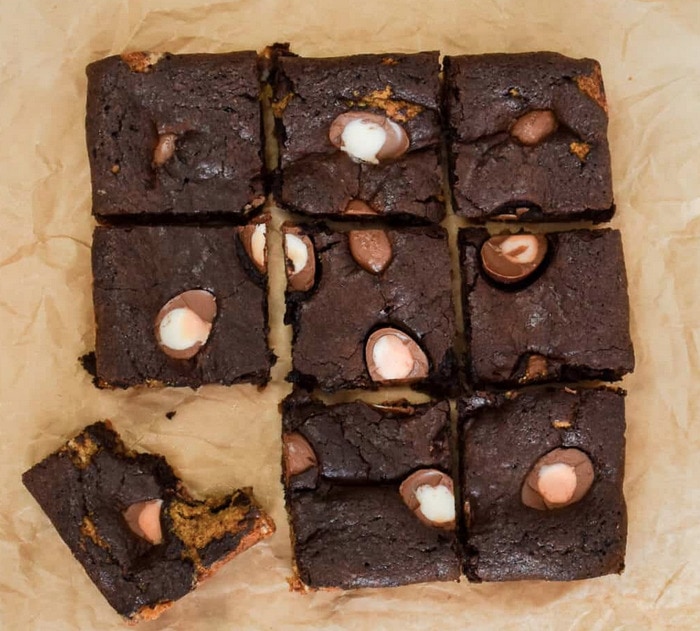 15. Easter Cake Roll
This dessert is easy to recreate. Just get strawberry cake mix, roll it up like a Swiss cake roll, and top it with mini eggs. Also, stuff it with mini eggs. And surround it by mini eggs. When in doubt, just keep adding mini eggs.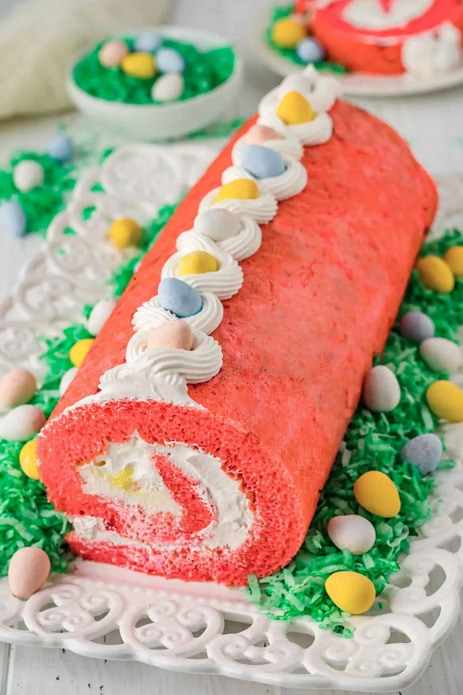 16. Sweet Italian Ricotta Pie
Growing up, the Easter table was never complete without a sweet Italian ricotta pie, aka a Pizza Dolce. This recipe is a take on that traditional Italian dessert.
I can hear my nonna saying, "add chocolate chips." Nonna is always right, and chocolate chips are never wrong.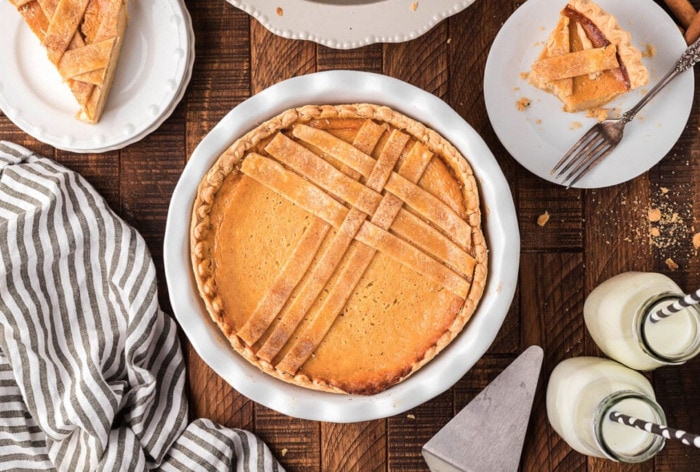 17. Italian Easter Bread with Eggs
Speaking of Italian desserts, you'll love this light and fluffy Italian Easter Bread, which provides a perfect "nest" to display your Easter eggs. If someone made us a bread bed to lay in, we'd be pretty happy, too. Tempur-Pedic, get on that.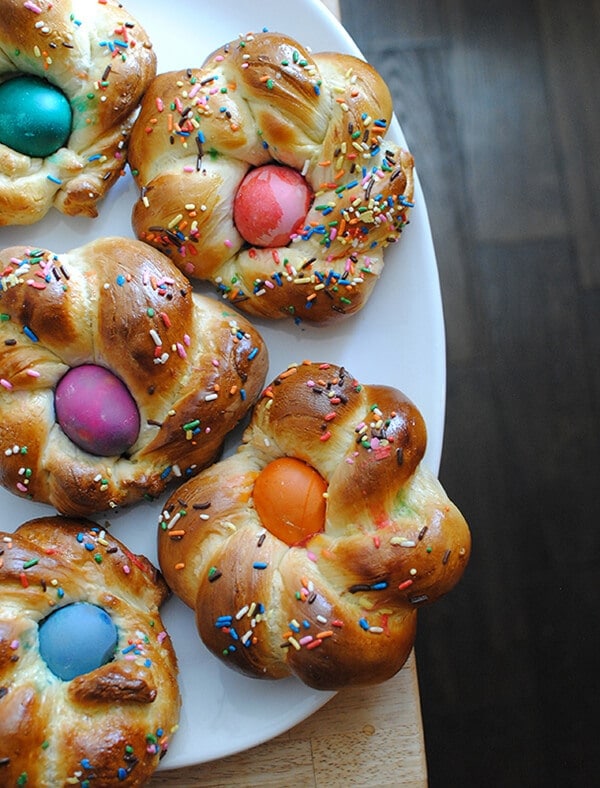 18. Pull-Apart Easter Bunny Cupcake Cake
Cutting an Easter cake? So last year. Make sure everyone gets their fair share with this adorable and definitely not possessed Easter bunny cupcake cake.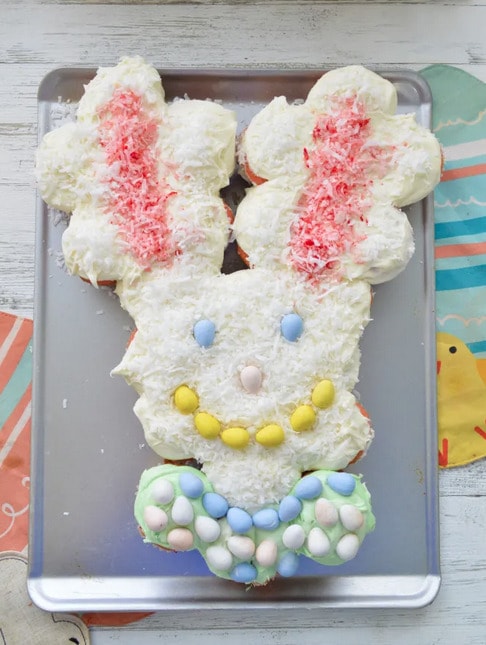 19. Carrot Patch Cupcakes
You've heard of Cabbage Patch Kids. Now get ready for carrot patch cupcakes. They're sweeter, cuter, and far less creepy in the middle of the night.
Made with chocolate ganache, crushed Oreos, and chocolate-covered strawberries, and no real carrots. It's a win-win for everyone.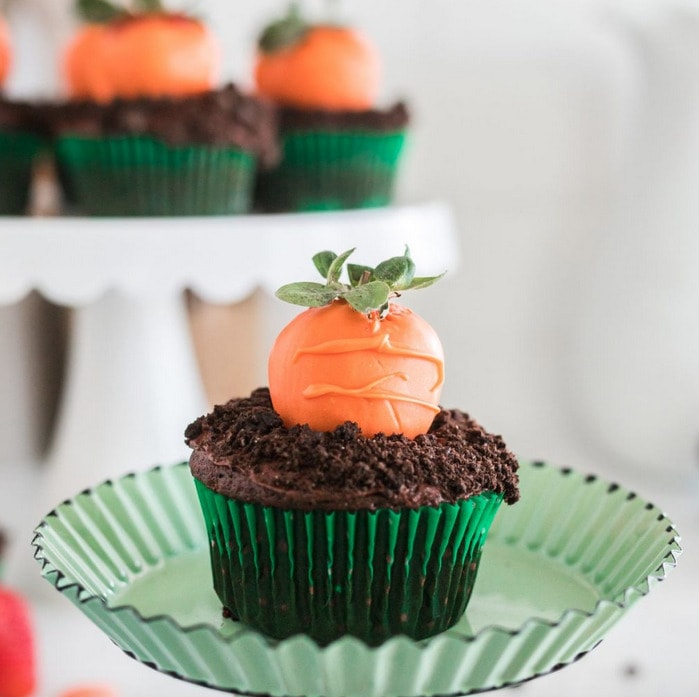 20. Eggshell Cupcakes
For years, we were told, "Don't get eggshells in the cupcakes!" But nobody ever told us not to get cupcakes in our eggshells. So we went for it. No regrets, only lessons learned.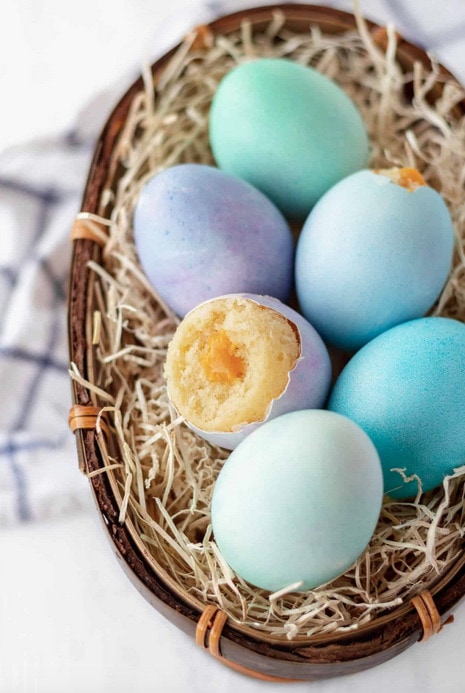 21. Paska
You've heard of Italian Easter Bread. But how about Ukrainian Easter Bread? This Paska is perfect for the holidays and stuffed with marzipan, sultanas, and dried apricots.
It's sweet, but not too sweet, like a bad boy with the heart of gold or a slice of fresh pineapple. We hear a new Harry Styles song in the making.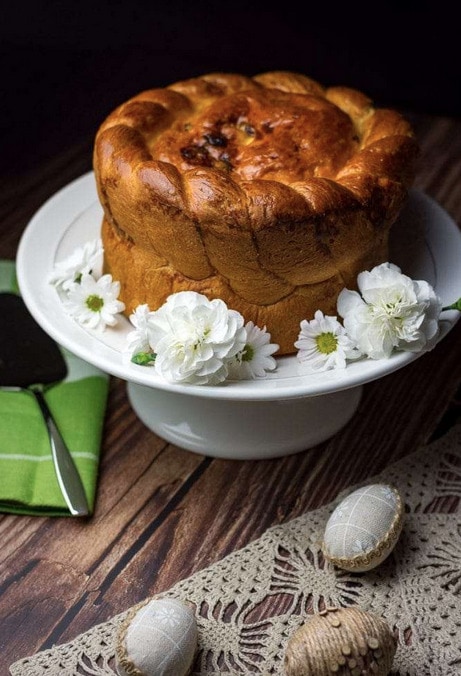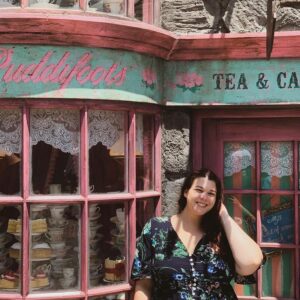 Latest posts by Jacqueline Gualtieri
(see all)