For some, Dry January is a right of passage to begin a new year. People commit to giving up alcohol for the month, try out some mocktail recipes, and embrace awkward social situations without any liquid buffer. If you embarked on this journey, then you'll definitely get a kick out of these Dry January memes and tweets.
Because sure, there are some benefits to giving your liver a break for a bit. Especially if you went a little overboard on the holiday drinks. It's not your fault your tone-deaf aunt demands that she performs a one-woman reenactment of The Sound of Music every Christmas Eve.
But, that doesn't mean it's not hard to say no to happy hour drinks with your coworker who has tons of juicy gossip from the office holiday party. Really, Steve? The eggnog again?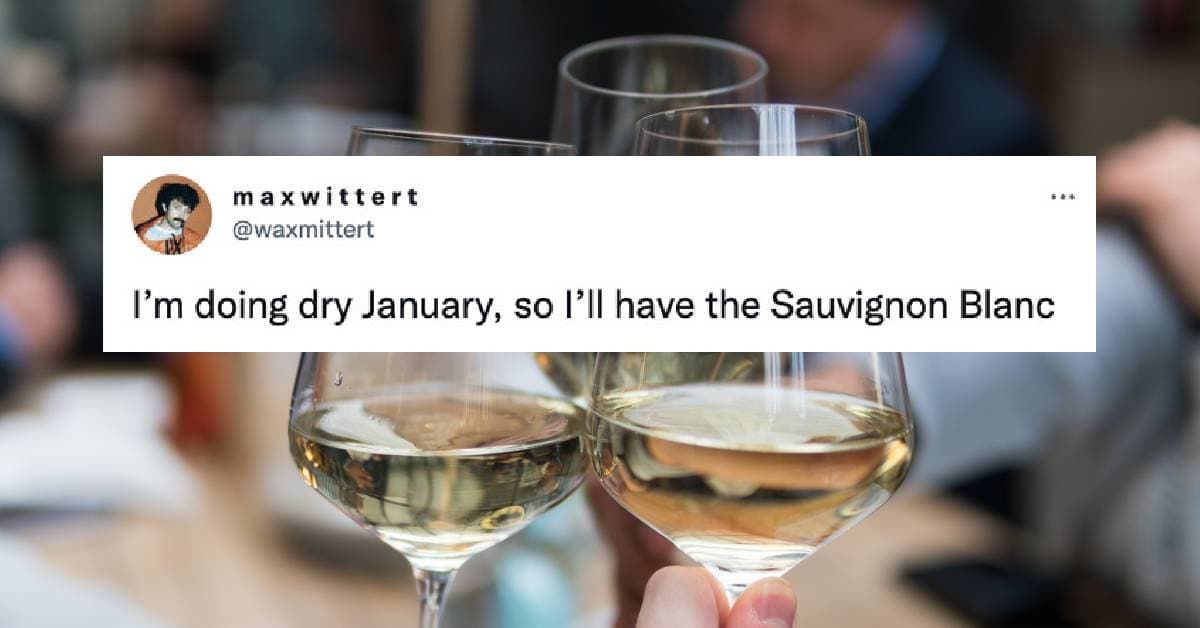 So, whether you're going all-in on the non-alcoholic beers, sticking to water for the month, or have already given up and enjoyed a margarita with your Taco Tuesday, then you can commiserate with these relatable reactions to this month-long challenge.
The 23 Funniest Dry January Memes and Tweets
1. We just found the cheat code.

2. Wait, no, we didn't mean like that.

3. In this economy? No way.

4. Follow for more unhelpful life advice.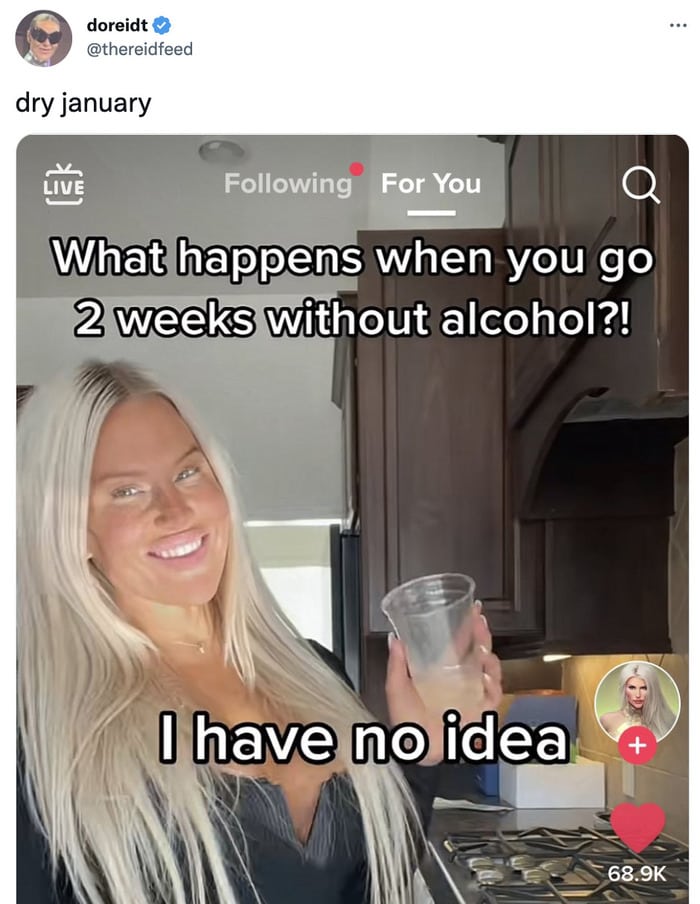 5. Go big or go home!

6. Our career as a screaming busker starts today.


8. Don't even bother arguing with that sound logic.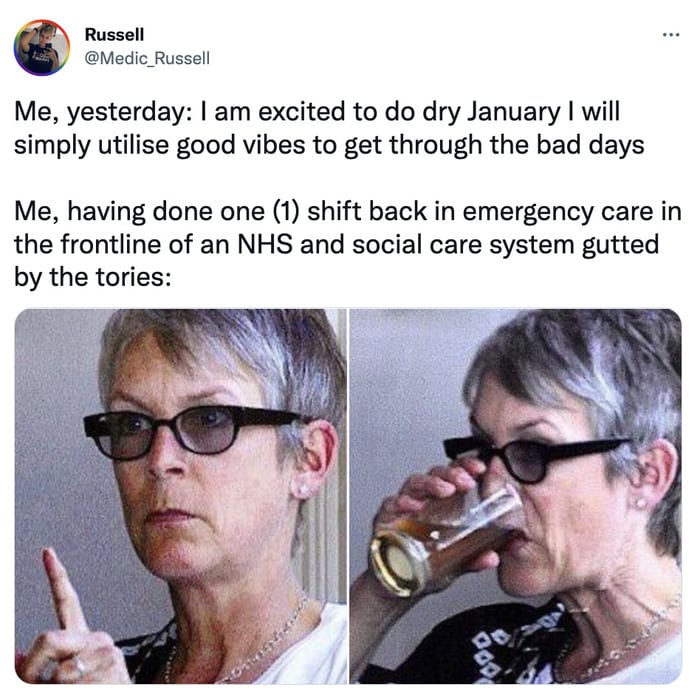 9. Those happy hour checks aren't that happy, anyway.

10. The anticipation is palpable.

11. Wine drunk has nothing on a green tea caffeine high.

12. So long for now, friends.
Me leaving the liquor store knowing I'm doing dry January pic.twitter.com/2RDso0yYUT

— danny lime (@LimeDanny) December 30, 2022
13. That sounds right.

14. So…we'll turn into a Jedi by the end of the month? Sign us up!

15. Don't be ridiculous.

16. We'll take "Unconscious Habits" for $200.
I'm doing dry January but added red wine to my chilli recipe and had a swig without thinking pic.twitter.com/M3ZGQRX8BW

— chris🧼 (@bleachy_chris) January 2, 2023
17. We'd rather just give up chocolate. But sure.

18. BRB, moving to New York.

19. The game is tag with a beer bottle, and everyone is trying to get you.
When you're at the bar during dry January 😂🍺 pic.twitter.com/bQefH5NX7o

— Velon CC (@VelonCC) January 2, 2023
20. Netflix special, here you come!

21. Now THIS we can get behind. And under. And in the shower.

22. Feel free to swap in your sports team of choice.
Tottenham fans 16 hours into dry January. https://t.co/8WlVdLr0m4

— JaySpartan (@JRSpratt) January 1, 2023
23. And finally, this level of dedication:
doing dry january except for whenever im in the mood for a drink

— charlie (@chunkbardey) January 16, 2022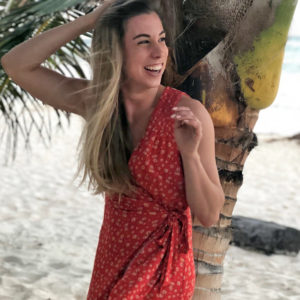 Latest posts by Hannah Rex
(see all)