New Year's desserts usually mean champagne, more champagne, and leftover sugar cookies that you could probably chip a tooth on. But Lunar New Year desserts are something much more special.
The Lunar New Year is one of the most important celebrations across Eastern and Southeastern Asian Cultures, and families honor the holiday with feasts and festivals. It's a time for togetherness, and is there anything that brings people together better than dessert?
Well, other than a rousing game of charades. Come on! We're trying to get you to bring us another cookie!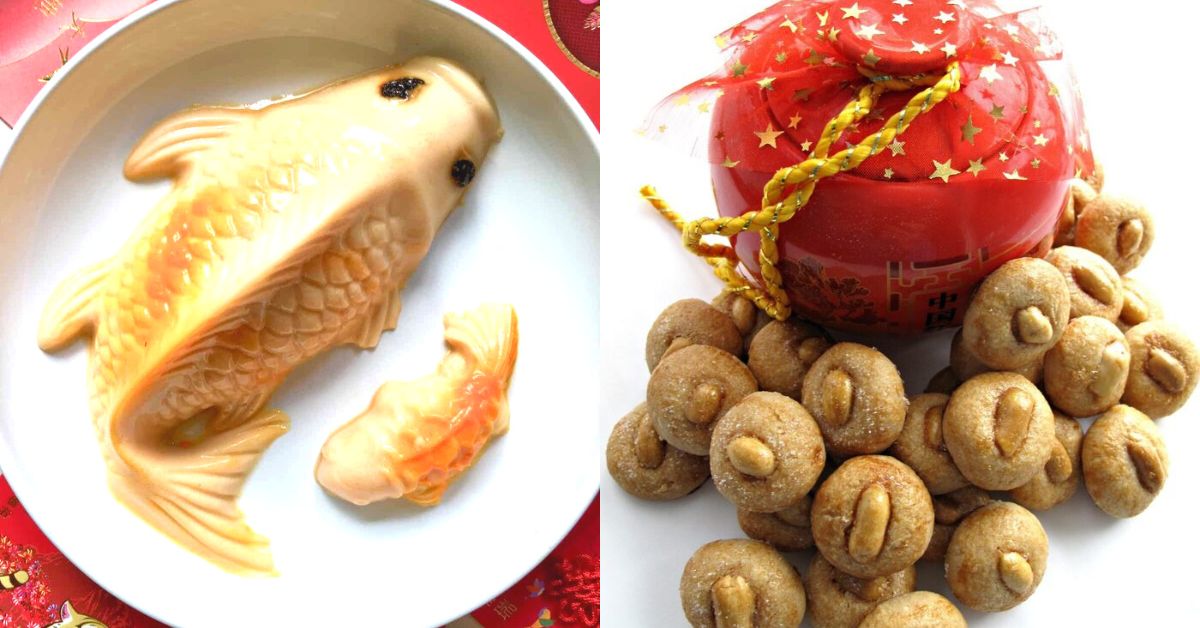 We found a whole list of tasty desserts that are perfect for celebrating this special time. So break out your baking skills and alert your sweet tooth. You're about to kick off the best Chinese New Year yet!
15 Lunar New Year Dessert Ideas
1. Vegan Egg Tarts
These egg tarts may be vegan, but they're still super tasty and custardy. They're made with a vegan-friendly custard powder, in addition to lots of creamy coconut and soy milk, sugar, and of course, the humble brag of being made with all plant-based products. At least it doesn't talk about CrossFit?
2. Tang Yuan
Call them Tang Yuan. Call them Glutinous Rice Balls. Or call them Soup Balls. But whatever you do, if you're cooking these, don't call us late for dinner!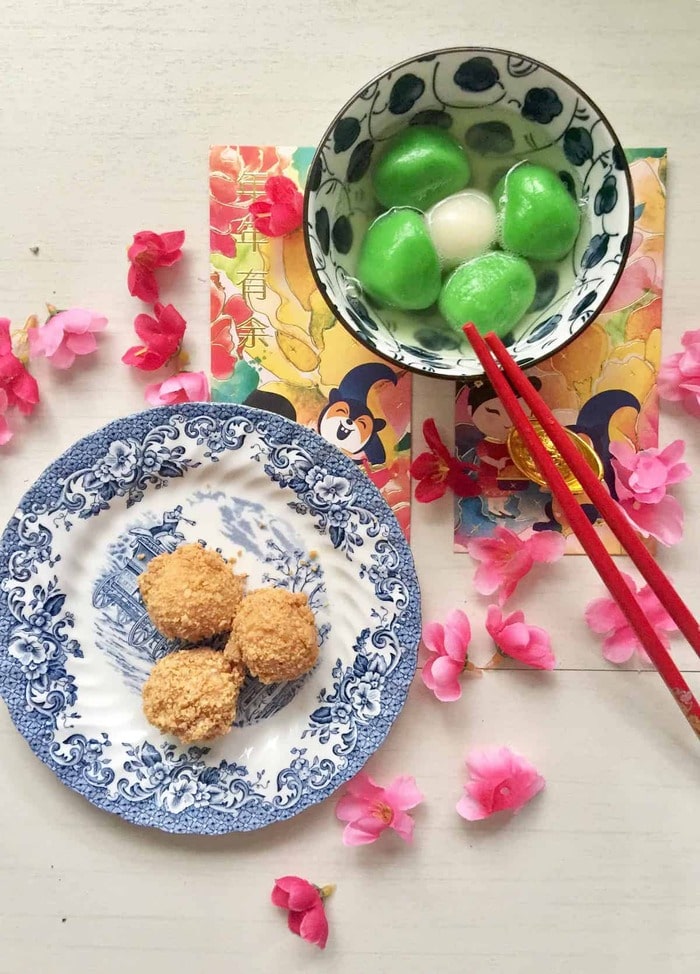 3. Mango Sago
Boba tea? We don't know her. Just kidding. We do, and she's wonderful. But we've gone way more wild for the Mango Sago, a fruity pudding made with mangoes and tapioca pearls. Which we would wear as a necklace any day.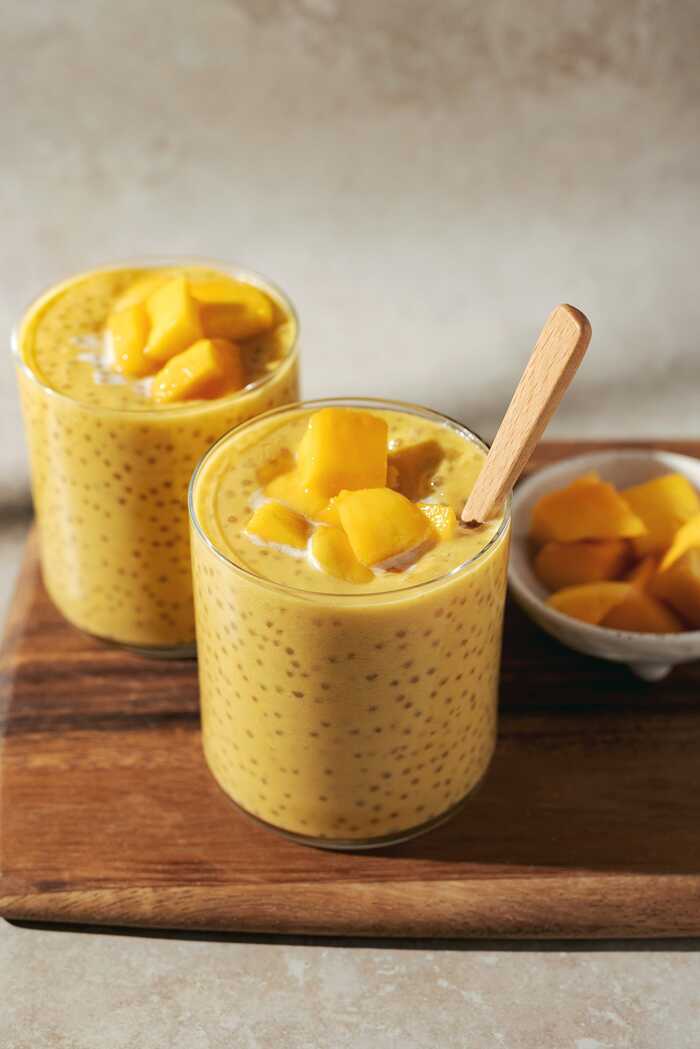 4. Nian Gao
Okay, so the idea of a rice cake makes us think of those crunchy "cakes" that we used to put peanut butter on and pretend it tasted good. (No, Mom, it's not the "same as a Reese's peanut butter cup.") Thankfully, Nian Gao is not that kind of rice cake. It's a cake made with rice flour that's sticky and gooey and oh-so-good.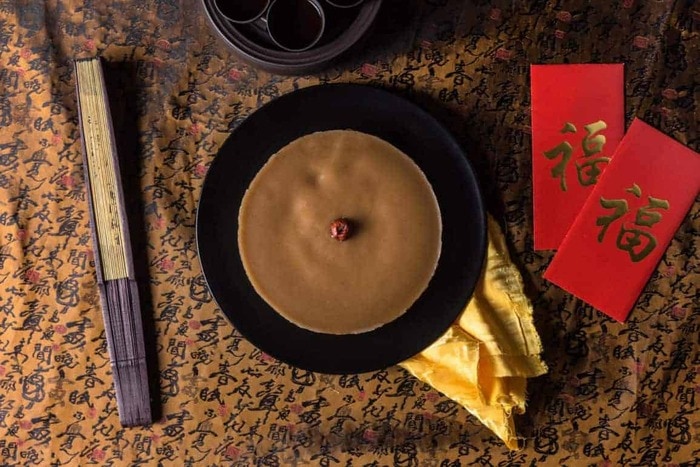 5. Koi Fish Jelly
No, fish jelly is not jelly made of fish. (Though Jaws and my great aunt who still eats aspic would probably be a fan of this.) It's a jelly molded into the beautiful shape of a fish.
Fish symbolizes abundance and excess in Chinese culture. So, we'll be eating this and wishing for a new Camaro this Lunar New Year, thank you very much.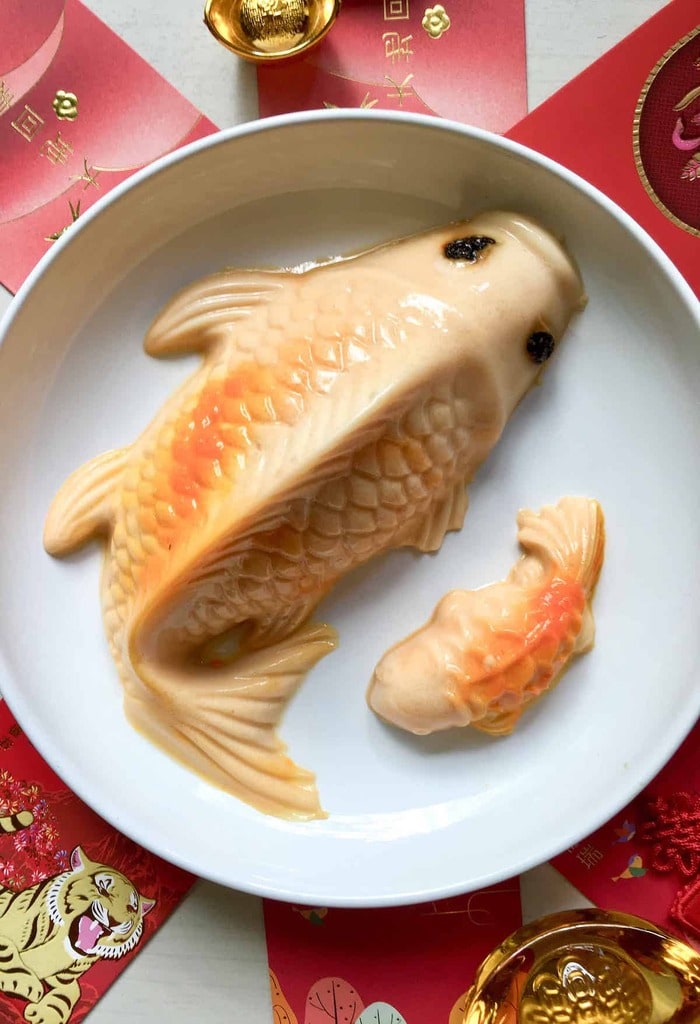 6. Black Sesame Shortbread Cookies
These Black Sesame Shortbread Cookies are a little nutty, a lot of buttery, and absolutely something that will get stuck in your teeth. But it's worth it. Trust us. Or don't! We'd gladly take your cookie.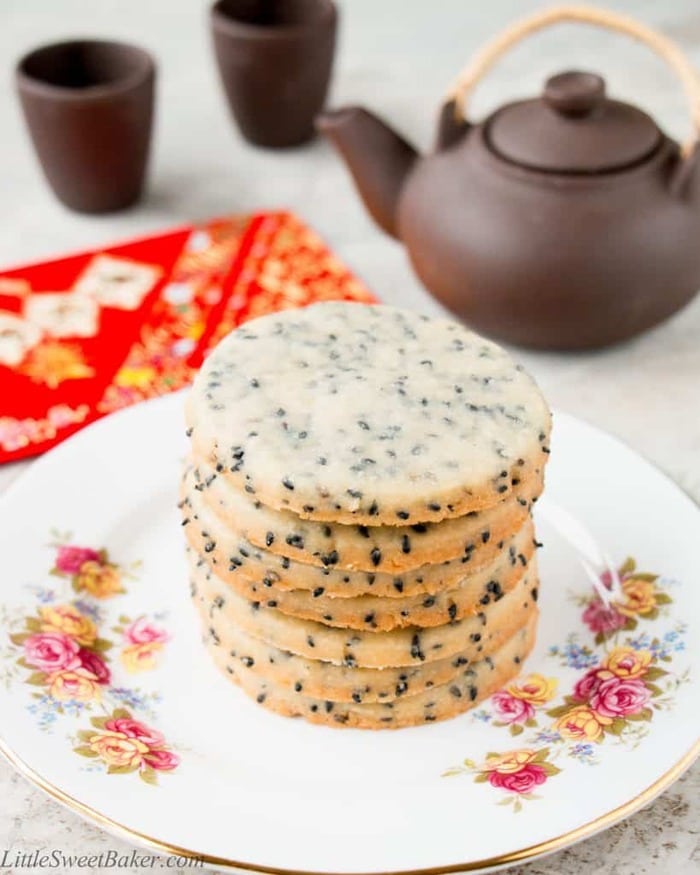 7. Instant Pot Red Bean Soup
Dessert and soup aren't words we often think go together. Kinda like how Ross and Rachel don't go together…yeah, we said it. But unlike them, dessert and soup work together beautifully in this sweet and healthy Red Bean Soup. (#RachelShouldHaveStayedOnThePlane)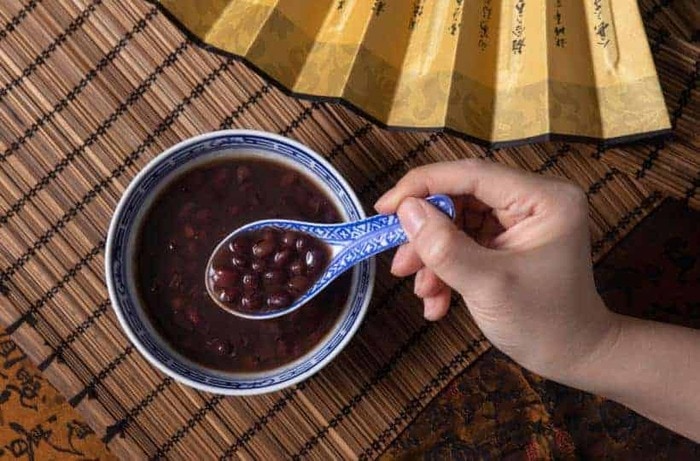 8. Strawberry Milk Tea
Does Strawberry Milk Tea come from a strawberry cow? Sadly, no. Instead, it comes from fresh ingredients, like strawberries, black tea, and honey. The more you know!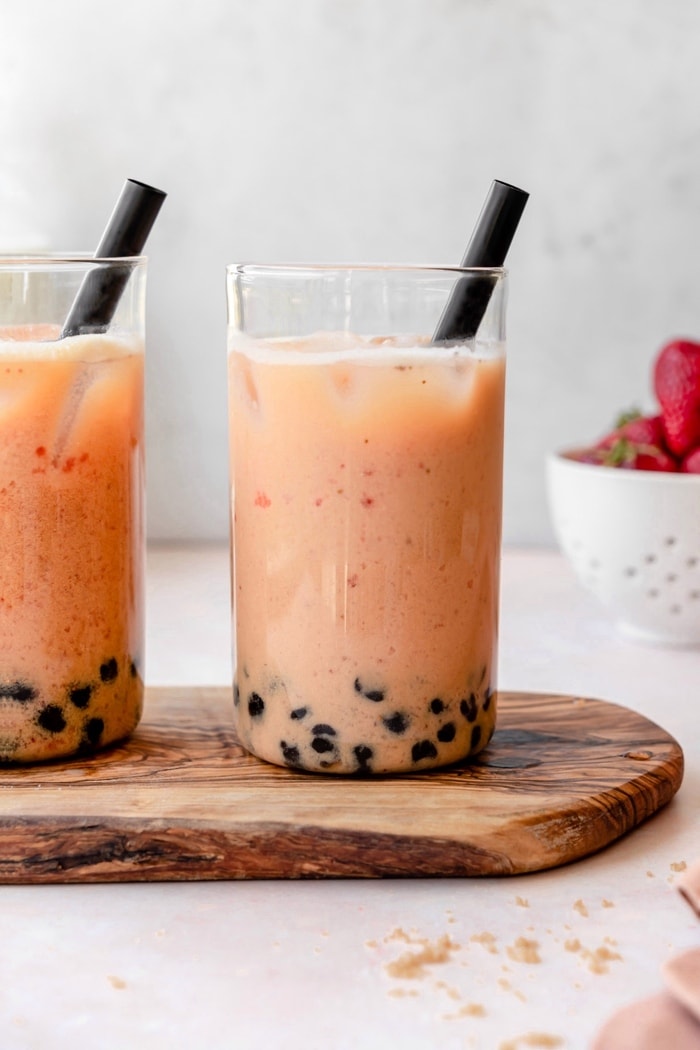 9. Vegan Coconut Mochi
These Vegan Coconut Mochi Bites are crunchy on the outside but super soft and sweet on the inside. Kind of like a walnut. Or someone who still thinks they're at Woodstock. It's over, Moon, but we still love you.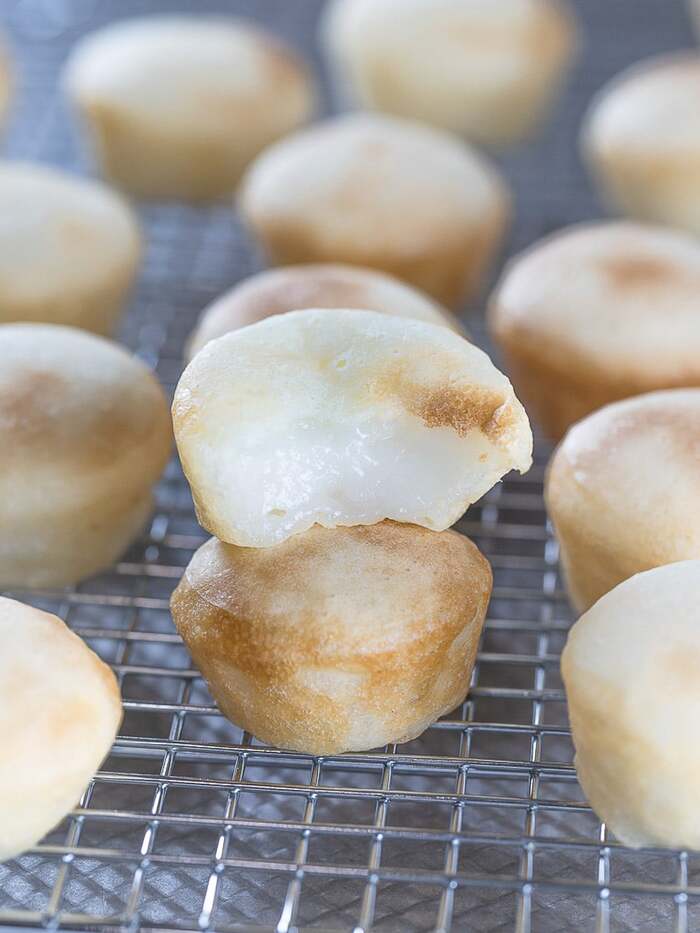 10. Honey Sesame Cookies
Sweet cookies? Yeah, that's cool. But a little old news, don't you think? While we still love our Double Stuf Oreos (Yes, that's how they spell it. No, we don't know why), we think we'll be reaching for these Honey Sesame Cookies when we need a more savory treat this Lunar New Year.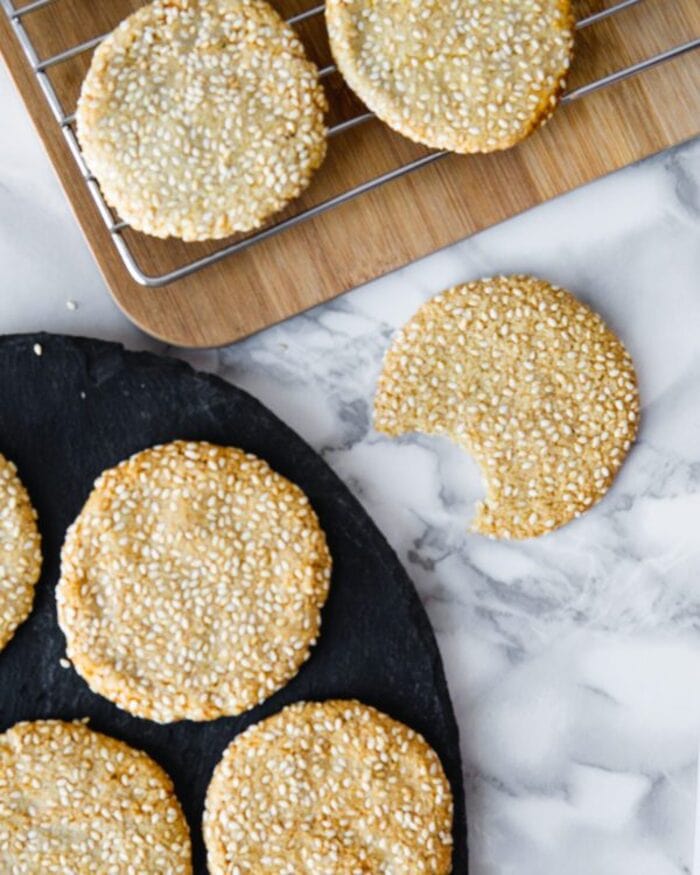 11. Passion Fruit Bars
Eating one of these Passion Fruit Bars is like being serenaded by Ryan Gosling on a beach in Capri while Santana strums a guitar and the sunset magically lasts for 12 hours. Well, not really. But the passion level in these bars comes close!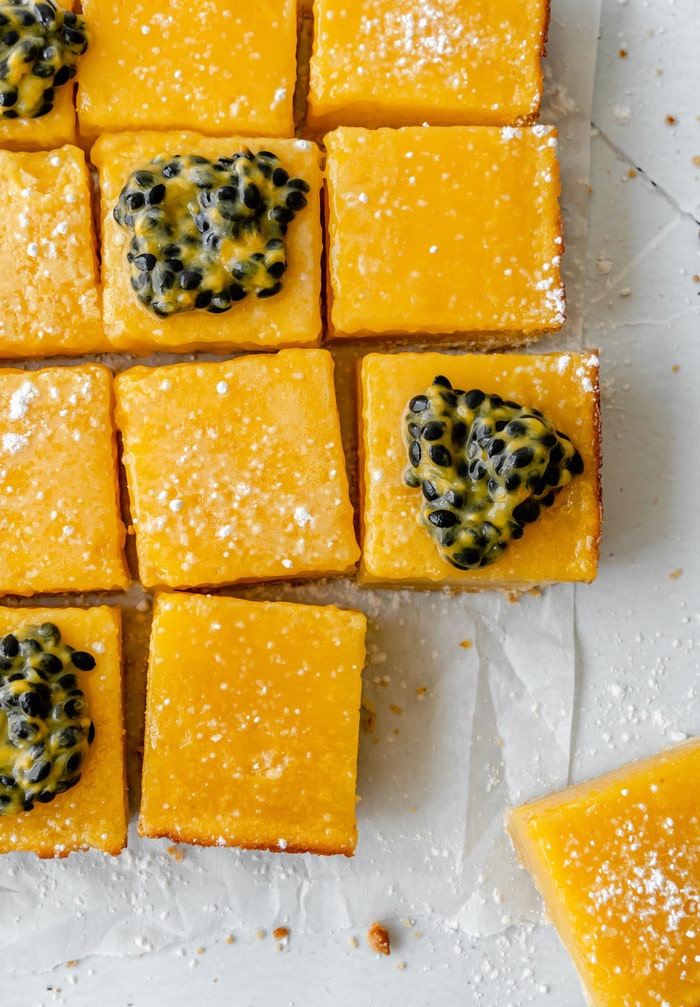 12. Pineapple Tarts
These Pineapple Tarts are stuffed with a sweet pineapple jam. We want to make a joke about serving it at swingers parties, but is that too niche? Oh well. If the pineapple's on the door, there are likely people on the floor.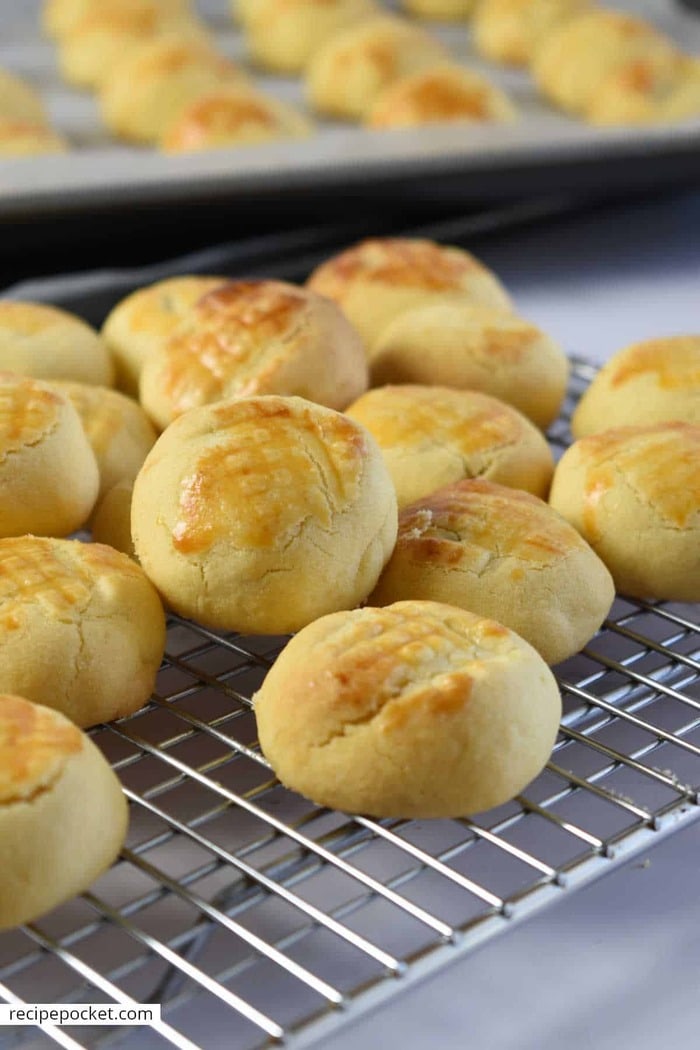 13. Ginger-Glazed Purple Sweet Potato Doughnuts
Purple is the color of royalty, and these Ginger-Glazed Purple Sweet Potato Doughnuts are the queens of our heart. And since they're made with purple sweet potatoes, they kind of look like they're from out of this world. Beam a donut in our mouth, Scotty!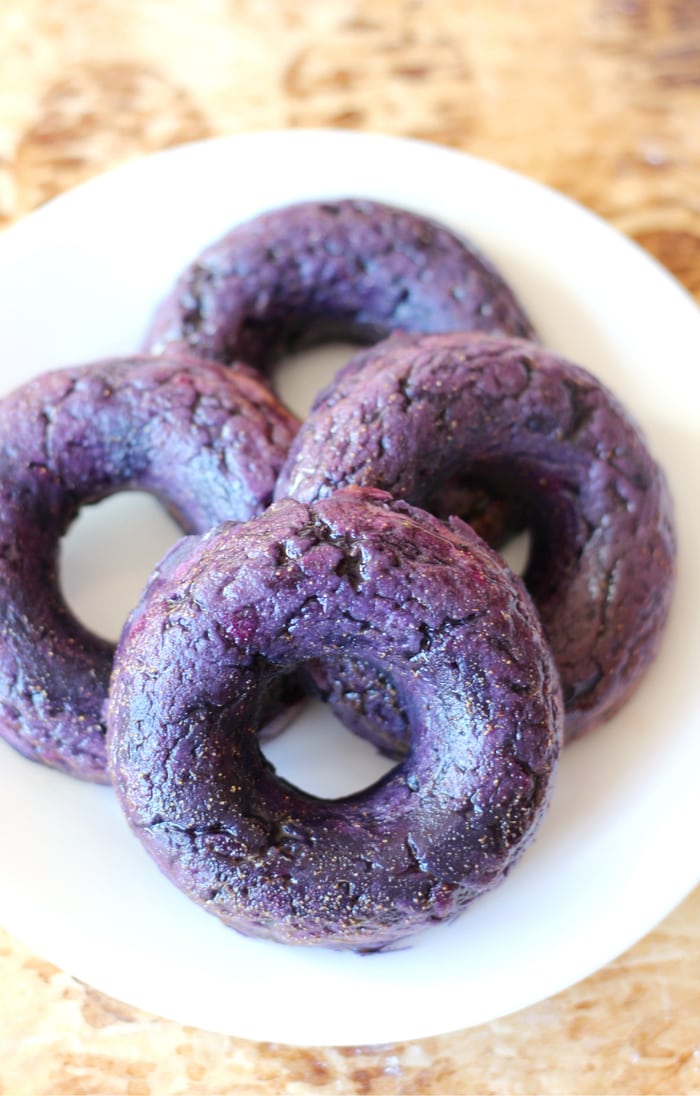 14. Instant Pot Yellow Cake
We've all seen yellow cake mix at the grocery store. And while there's nothing wrong with a handy helper (we mean Betty Crocker, not Hamburger Helper, but we understand your confusion), there's nothing like Instant Pot Yellow Cake made from scratch.
And of course, another reason to talk about your Instant Pot. It just can do so much!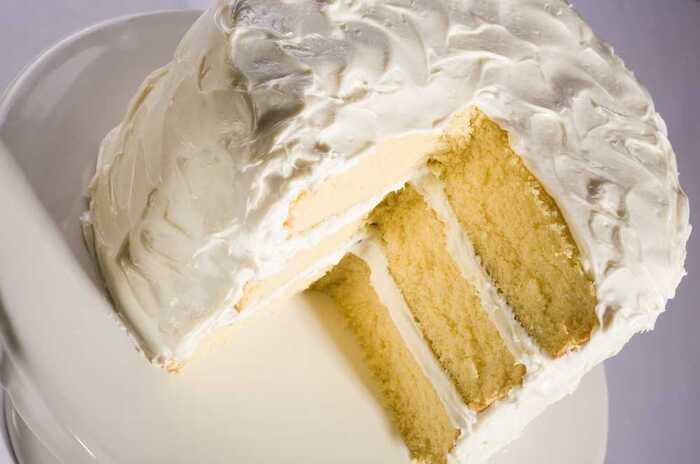 15. Peanut Cookies
To make these Peanut Cookies, you're going to want to roast the peanuts. Just like Lucy roasts Charlie Brown for his football skills. But…tastier.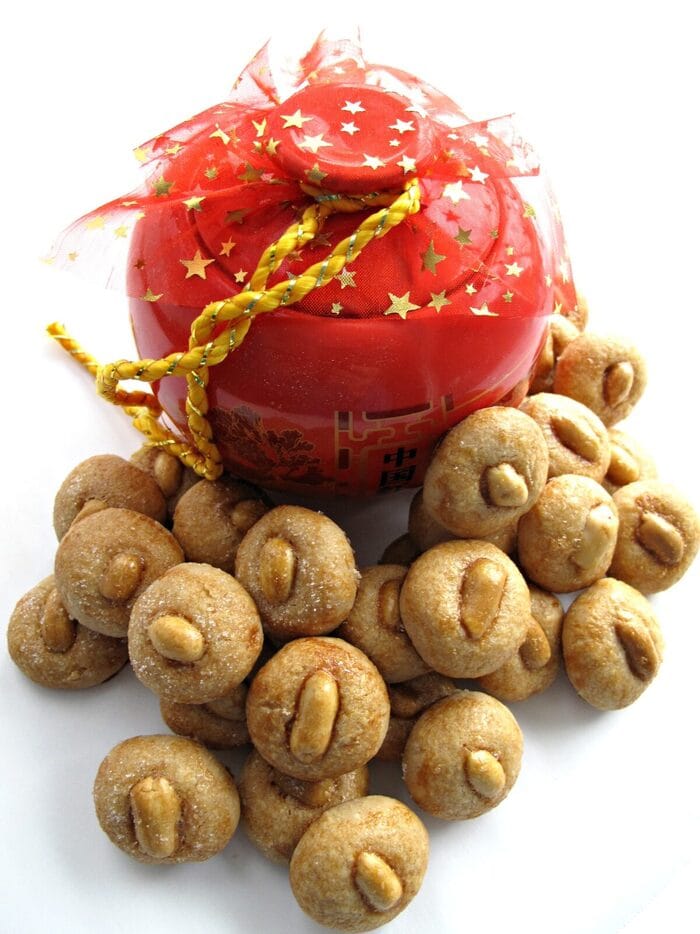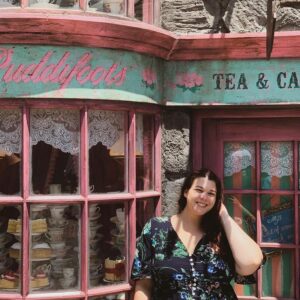 Latest posts by Jacqueline Gualtieri
(see all)