If you've walked into a coffee shop and spotted people drinking a tiny espresso drink, you're not going crazy. Or, at least not for reasons we know about it. More and more cafes are serving up a Spanish drink called a cortado. But…what is a cortado, and how is it any different from a latte?
We're so glad you asked, and we'll happily explain! After we finish our cup of coffee, that is. Okay technically it's our third, but who's counting? Not us, because our hands are shaking. This is fine.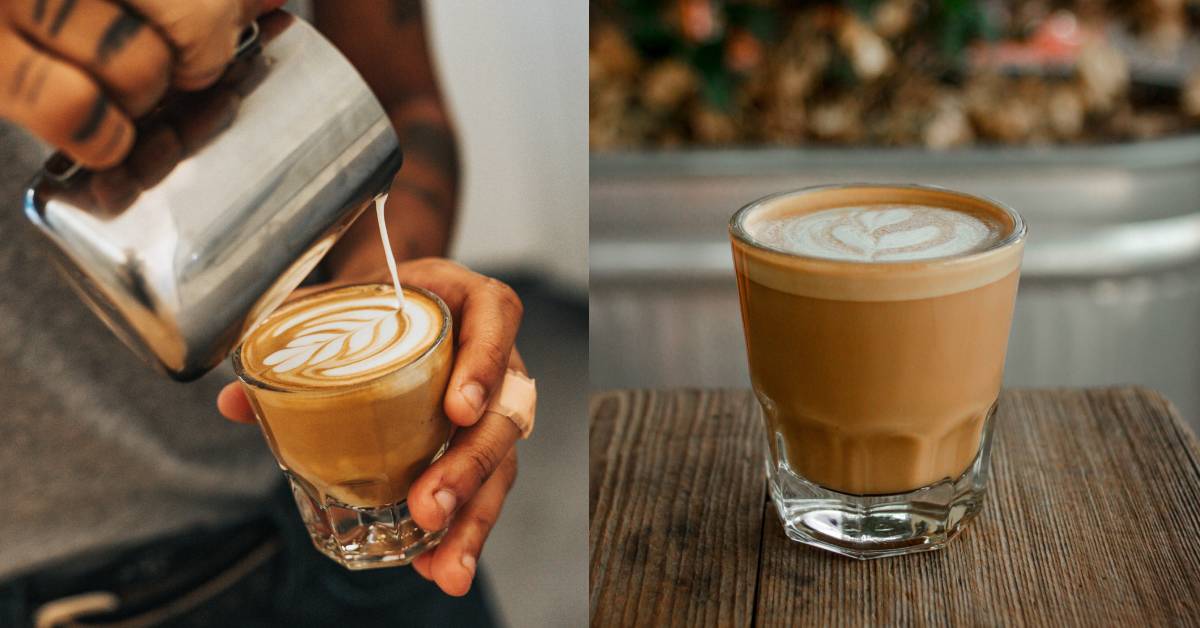 What Is a Cortado Coffee?
A cortado is a one-to-one ratio of espresso and steamed milk. "Cortado" means cut in Spanish. In this instance it refers to the milk cutting the espresso. Not the vocab flashcards cutting your finger with every flip of maracuyá, naranja, and fresa.
Traditionally, a cortado is served unsweetened and in a small glass. The total volume of the coffee drink is generally four ounces: two ounces of espresso and two ounces of milk.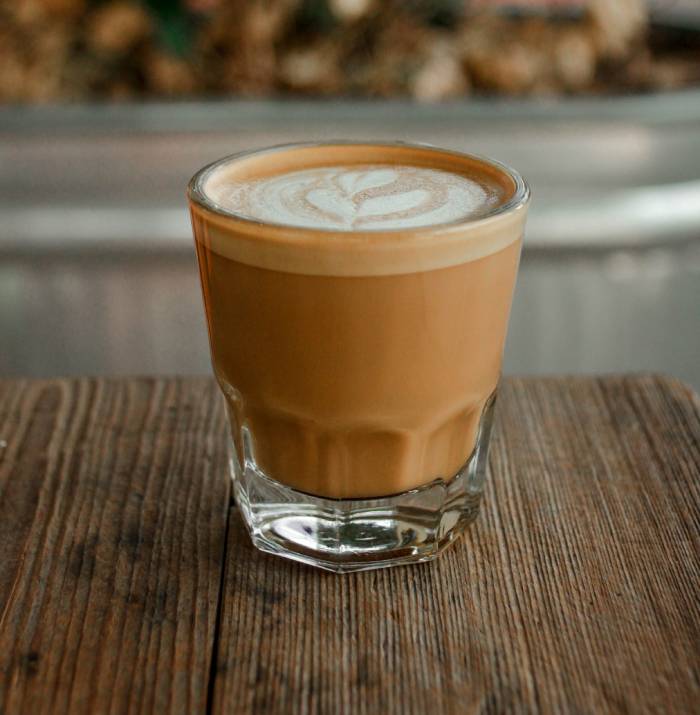 Cortado vs. Latte
Since a cortado is a four-ounce drink, that means it has less volume than a latte. A latte traditionally has around 12 ounces of liquid, unless you're ordering a grande or venti. But, both drinks are made with the same ingredients: espresso and steamed milk. The main difference is that a latte has more steamed milk.
"But my coffee shop serves 20 oz lattes!" We get it, you go to Starbucks. We like their cute cups and tumblers, too. Plenty of cafes have veered away from "traditional" sizes and offer bigger, more voluminous options.
You'll often see lattes that come in many sizes as they add in more shots of espresso and pour in more milk. And we don't want to jinx anything, but we aren't really seeing that trend with cortados…yet. Unless it's explicitly stated otherwise, when you order a cortado, you'll get a 4 oz drink.
Cortado vs. Macchiato
Same principle here as with the latte. Both the cortado and macchiato are made with espresso and milk, just with different ratios. A traditional macchiato (which translates to "stained" in Italian) is a small drink, usually about three ounces. But people (read: Americans) have taken some liberties with that. (Like the statue. And the bell. And the insurance company.)
Order a macchiato at Starbucks and you'll get an iced, caramel concoction that takes two hands to hold. Order a macchiato in Italy and you'll get an espresso "stained" with steamed milk.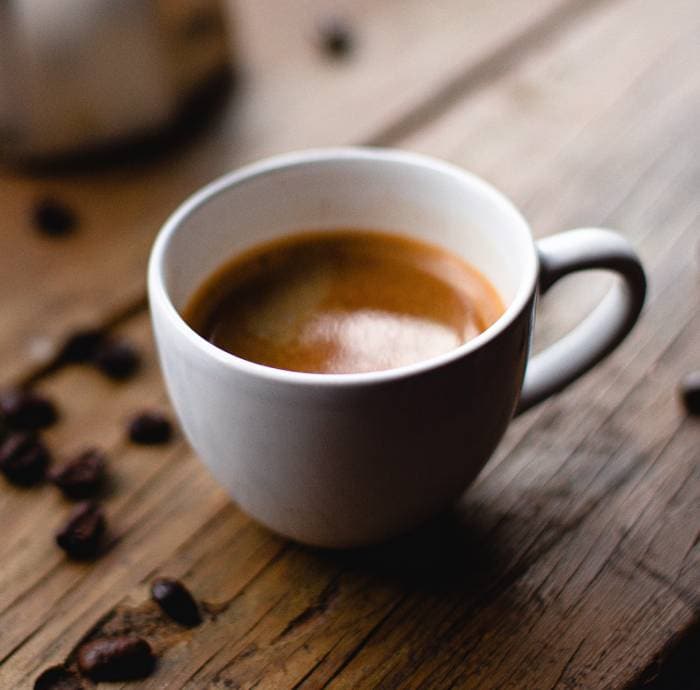 That's right, the macchiato has even less milk in it than a cortado. So if you want more of that bold espresso flavor to come through in your drink, try one If you want it a little smoother, opt for a cortado.
If you don't want to taste your coffee at all, we hear frappuccinos are pretty great.
Wait, what about a Gibraltar?
If you've been to Blue Bottle Coffee, you may have come across a drink called the Gibraltar. And you may have noticed that it looks and sounds awfully similar to a cortado. And you're right! They're basically the same thing. Ten points for you.
The story goes that someone at the company mistakenly bought a bunch of Gibraltar octagonal glass tumblers. At 4.5 oz, they were too small for a normal coffee, so Blue Bottle "created" the Gibraltar drink. In hindsight, they realize it's really just a cortado.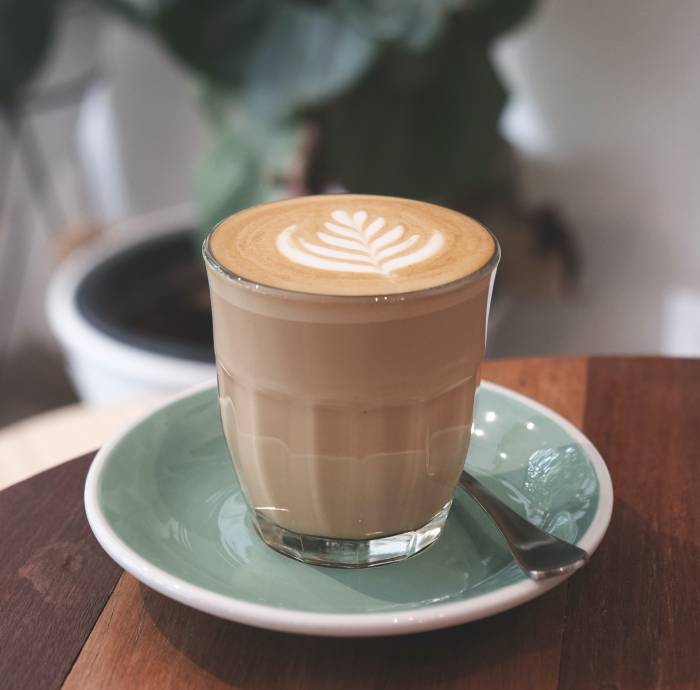 How Do You Make a Cortado?
The easiest way to get a cortado is to politely order one at your locally owned coffee shop, tip your barista, and thank them for their hard work. But if you're in "make your own coffee" vibe, here's what you'll need:
two ounces of espresso
steamed milk
a steady hand to pour the steamed milk into the espresso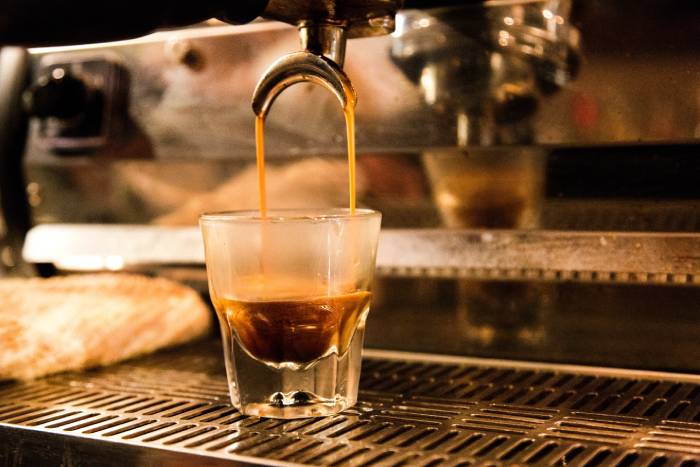 That may sound easy, but there's also some equipment involved. The best tasting espresso will come from an espresso machine. That's very much not the same thing as your old Keurig machine from college that hasn't been cleaned since your organic chemistry final that made you cry and stare at a wall for eight hours. But we digress.
Then there's the milk steamer. Most coffee shops have a milk steamer attachment on their espresso machine. But, there are standalone milk steamers that can work well, too.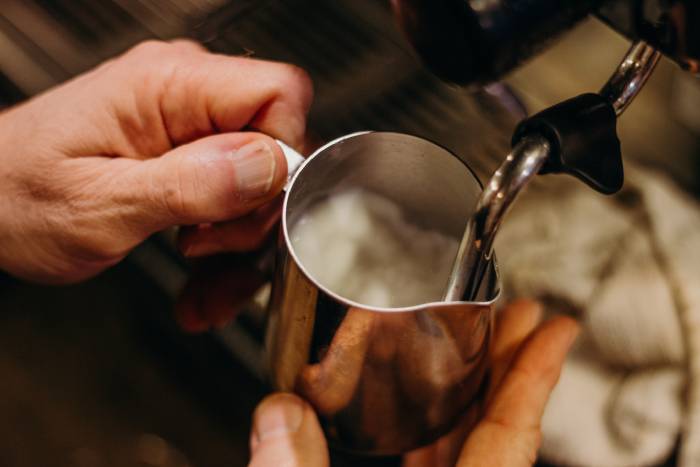 What kind of milk is best for a cortado?
You can use any kind of milk to make a cortado. It's traditionally made with whole cow's milk. Assuming you're not ordering in Los Angeles, where asking for whole cow's milk will make jaws drop and bring any music to a scratching stop.
Many baristas will say that whole cow's milk produces the nicest texture and flavor. But these days there are tons of milk alternative "barista" varieties that's formulated in a way to help with frothing. Not just making your strained oats warm and liquidy. Yum!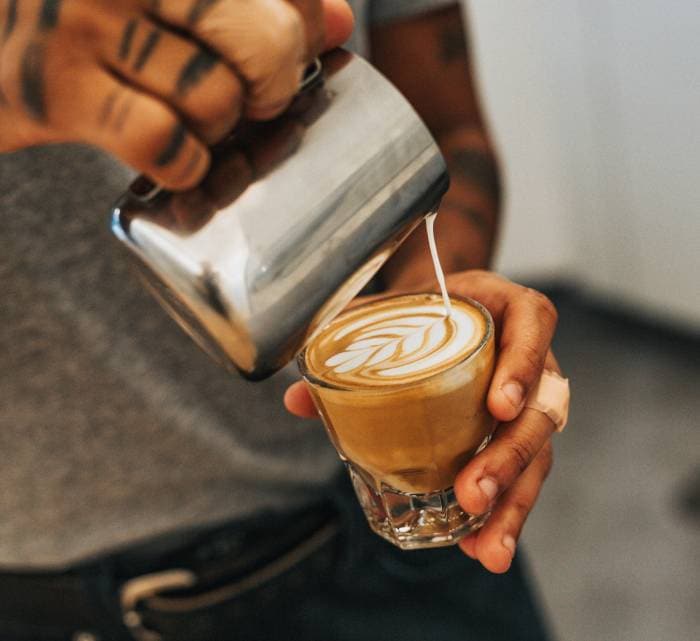 Can you make an iced cortado?
If you can dream it, you can do it! An iced cortado – although less traditional – can be made by adding a double espresso shot to a small glass of ice, and then topping with two ounces of steamed milk.
Give it a little swirl, do a little dance, and enjoy! Nice lawn mower.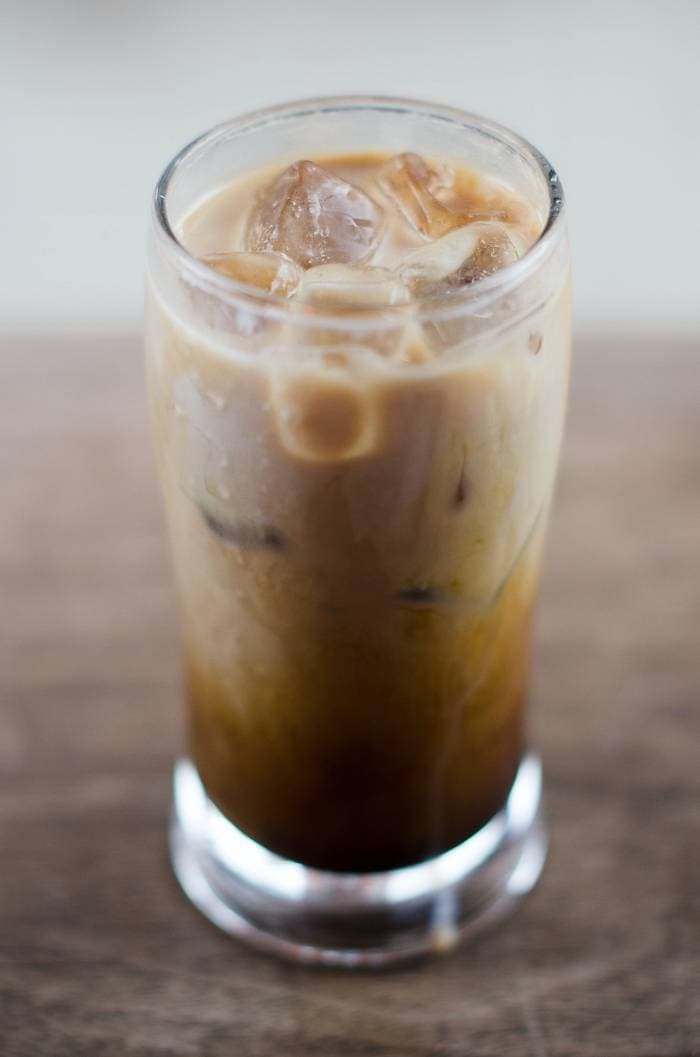 What kind of glass do you serve a traditional cortado in?
We love the taste of a good cortado. But what's even better is the aesthetic that it serves. You'll usually get a cortado served up in a cute little glass.
Traditionalists would say that it should be a 4.25-ounce carajillo glass. It's smooth, slightly tapered, and leaves just enough empty space on top that you might not spill the drink as you try to take a sip.
However, many cafes serve a cortado in a 4.5-ounce Gibraltar glass. This has a wider, heavier bottom with edges around it. Whichever one you might get at your local shop, don't worry – they both will look great on your Instagram story.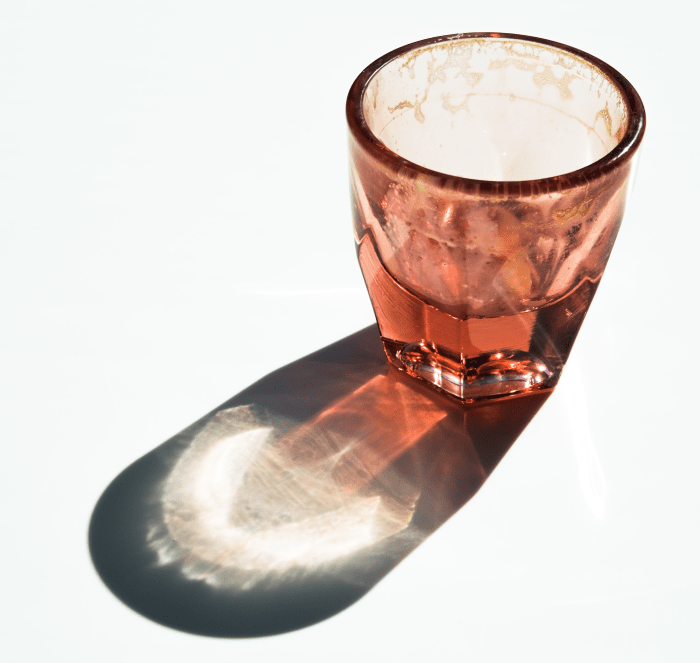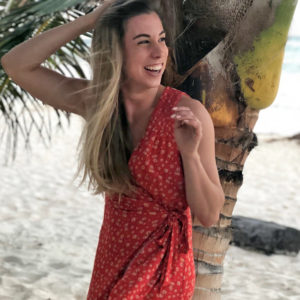 Latest posts by Hannah Rex
(see all)