If you spent the last few months counting down to spooky season, it's finally here. And, with it, here are the best new products arriving at Trader Joe's this October 2023. And some returning faves.
The shelves of our favorite grocer are stocked with Fall snacks and plenty of Halloween-inspired ghost and bat-shaped offerings. There's maple-spiced products, delicious cheese dip, and a truffle glaze we can't take our eyes off of. It's getting awkward for everyone.
So, kindly request that your hayride be redirected to the local Trader Joe's. The other riders will thank you. Ideally with one of these items.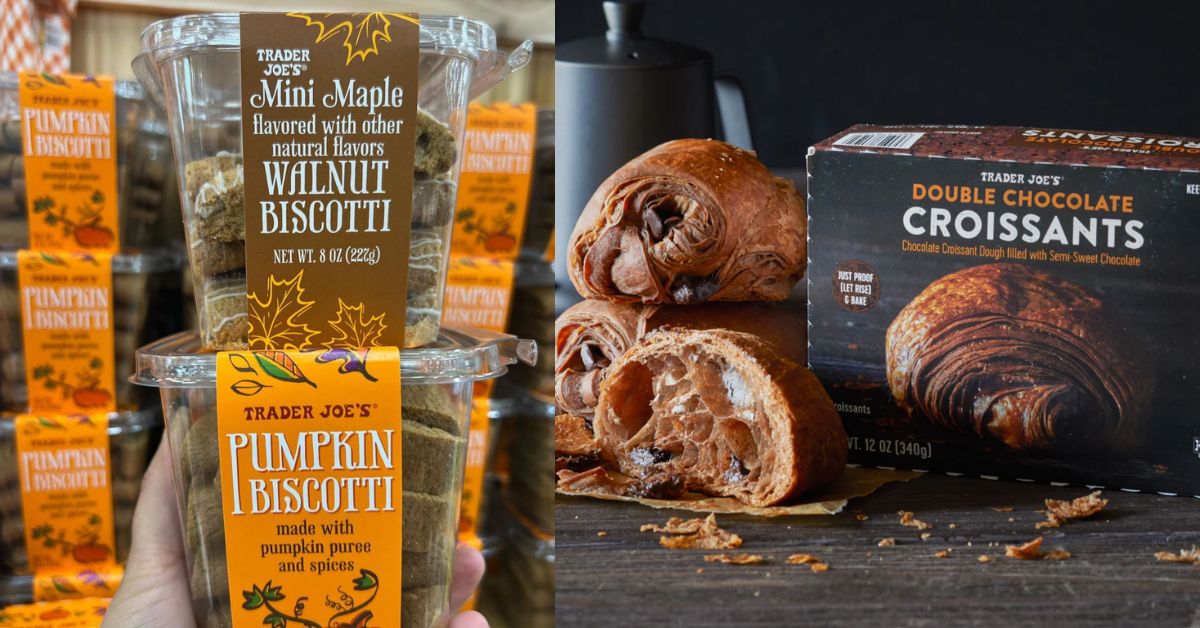 TJ's Products to Look For In October
1. No Boil Noodles, $2.49 for 8.8 ounces
We all have that friend who's such a bad cook, the joke is that they can't even boil water. We'd like to see their excuse to not have us over for dinner now…besides that we make them self conscious because we come into their homes and make fun of their cooking.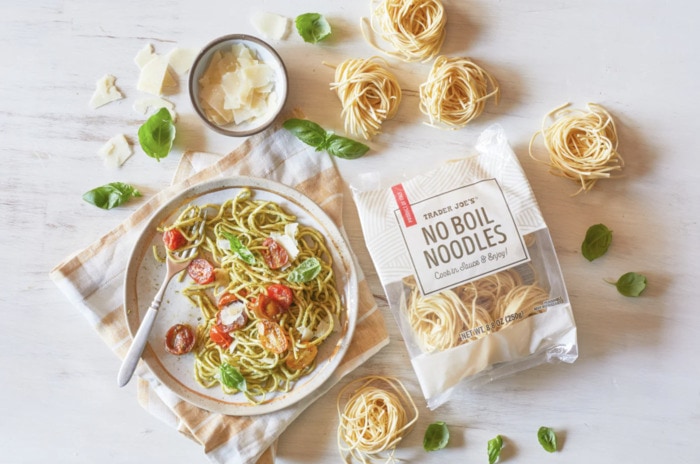 2. Guacasalsa, $3.99 for 10 ounces
A marriage of tomatillo salsa and guacamole? Must have been a destination wedding, where the destination was Flavortown.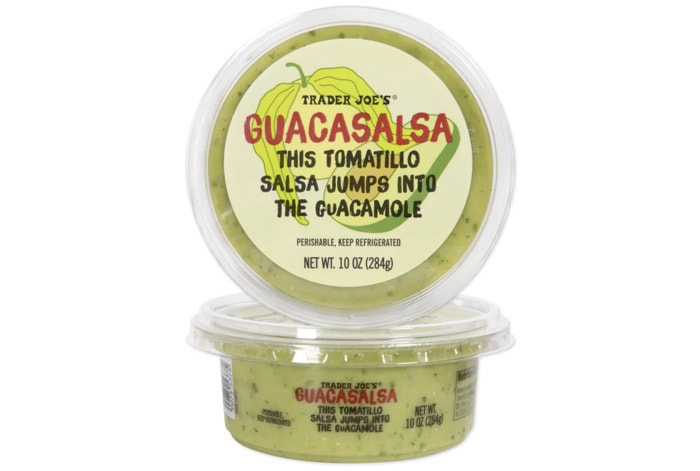 3. Butternut Squash and Caramelized Onion Tart, $9.99 for 18 ounces
It's hard to go wrong when you start with a base of puff pastry. It's even harder when you start adding caramelized onions, sage, and butternut squash. No other appetizer stands a chance. Except, you, cheese. Except you.

4. Teeny Tiny Apple Pies, $4.99 for 7.75 ounces
We usually have to stand really far away from apple pies to make them seem this small, and we don't like standing far away from apple pies. This little pie has big flavor, and it is threatening to steal the first association of the word "fun size" right out from under candy's nose.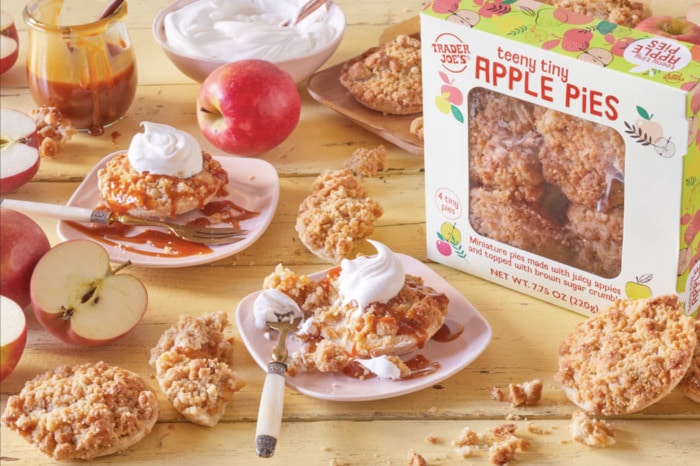 5. Organic Seedy Crackers, $3.99 for 5.5 ounces
These flax and sesame seed crackers came just in time, seeing as "Fall" was originally called "the start of the season when you need to perfect a vessel to scoop up hot cheese dip." It may not roll off the tongue, but our mouths are full anyway.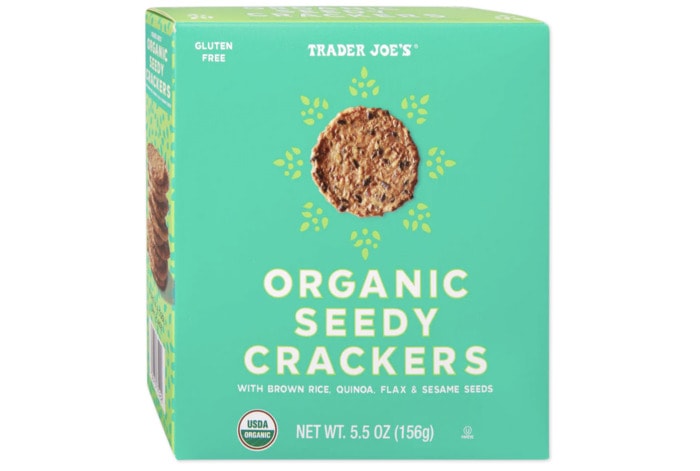 6. Double Chocolate Croissants, $5.49 for 12 ounces
Chocolate croissant dough filled with more chocolate? Now even the half of the croissant that ends up on your shirt will be loaded with chocolate flavor.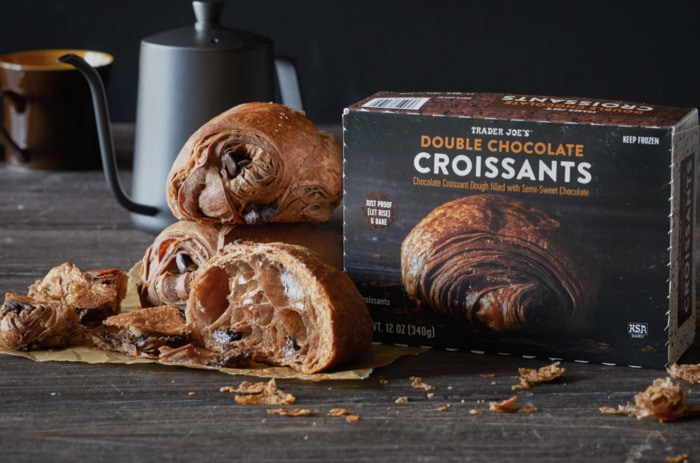 7. Truffle Glaze, $4.99 for 8.45 ounces
This savory, umami-packed glaze is the perfect addition to fall favorites from flatbreads to grain bowls. It's even recommended on vanilla ice cream, for those that realize after they've gotten home from the store that vanilla ice cream is a waste of time without a horse to hitch its wagon to. Not sorry.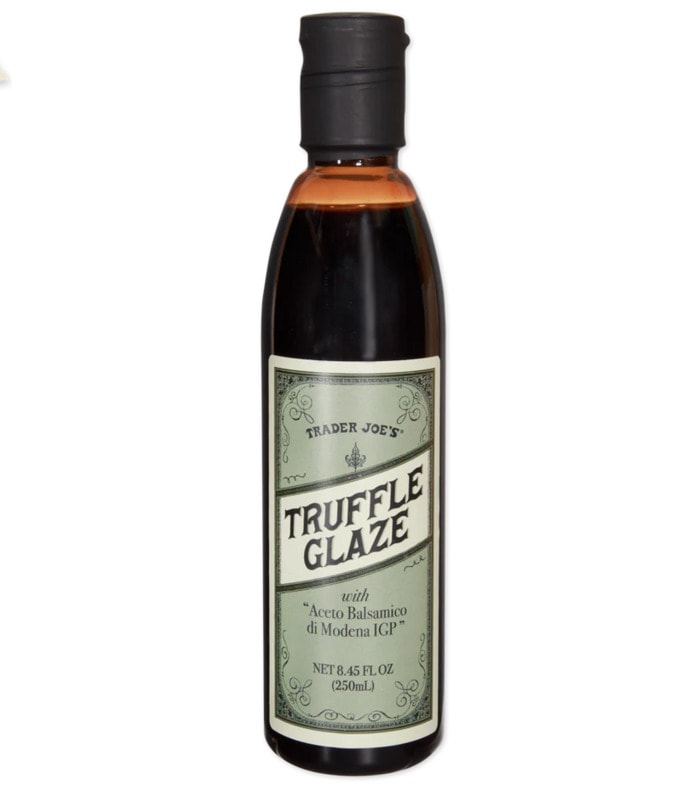 8. Brigadeiros, $3.79 for 4.94 ounces
These brigadeiros are found in the TJ's frozen aisle, they melt in your mouth, and are pretty much fancy bonbons.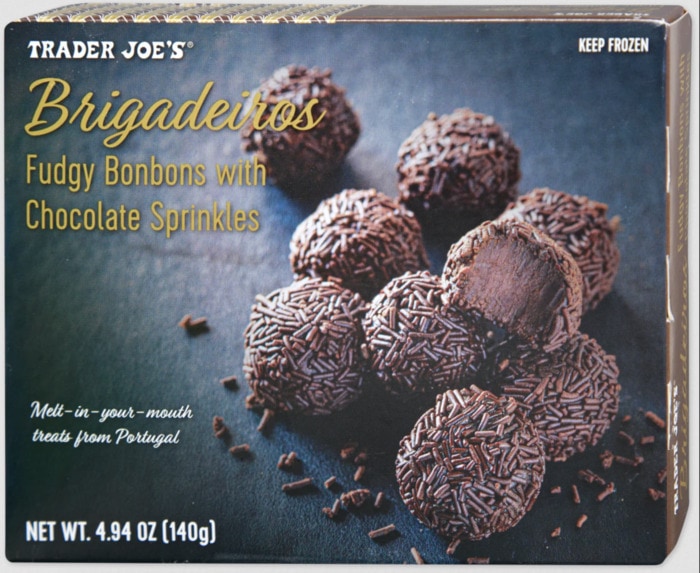 9. Caramel Apple Mochi, $4.99 for 6.8 ounces
Sure, it might be hard for some people to bite into mochi ice cream but they're loads easier to bite than real caramel apples. Your Sensodyne is a real tattle.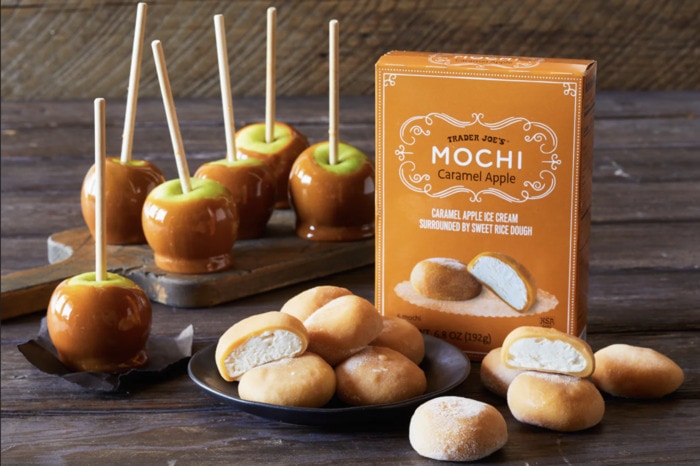 10. Spiced Apple Cider, $3.99 for 64 fluid ounces
Apple juice, we love you but it's time for the big kids to play. The standard juice can stand on its own, but spiced apple cider can strut like Queen Bey to the beginning of Crazy In Love.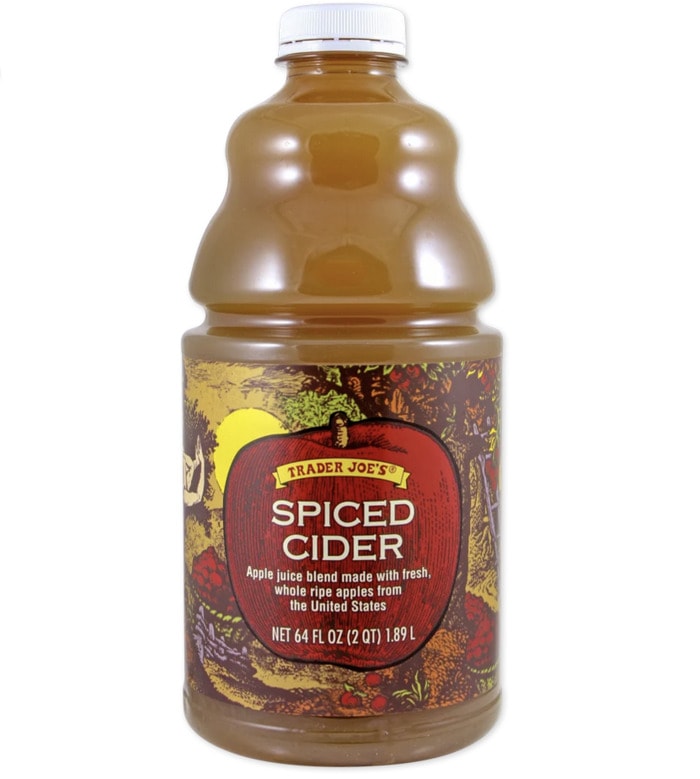 11. Garlic and Asiago Cheese Dip, $4.99 for 10 ounces
The worst part about this garlic-forward dip is that you'll have to keep it in the freezer if you have vampire friends coming over. Or uninvite the vampires. *Cough* We swear, Nandor, we definitely really are sick *cough.*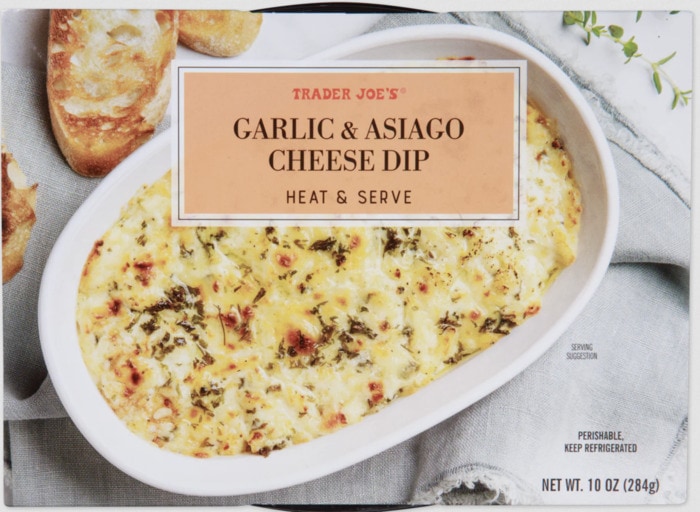 12. Pumpkin Pancake and Waffle Mix
The only thing better than starting your day with a pumpkin dessert is the pride of having gamed the system because you fooled society into thinking your pumpkin dessert was a breakfast-appropriate food. Smell that? That's raw power. And pancakes.
13. Pumpkin Ginger Hold The Cone, $2.99 for 7.9 ounces
We wait all year for these. We ranked these first in our TJ's ice cream ranking. We are leaving it our entire estate in our will. These Hold The Cones are the perfect blend of fun-to-eat, deliciously sweet, and subtly festive. 10/10.
14. Roasted Cauliflower and Orzo, $5.99 for 17 ounces
Already getting nervous about what you'll bring to a Friendsgiving? Don't be. This is the perfect side dish to impress without breaking the bank or turning your kitchen inside out only to realize that Ratatouille lied. Not anyone can cook, and rats are not welcome in kitchens.
15. Spinach and Feta Egg White Burrito, $4.49 for 7.1 ounces
A whole wheat tortilla packed with egg whites, spinach, feta, and sun dried tomato will give you the balanced meal you need to start your day of productivity promptly. Which will be chased away by the existential crisis brought on by the realization that it's already October, and that time is fleeting. Try it with hot sauce!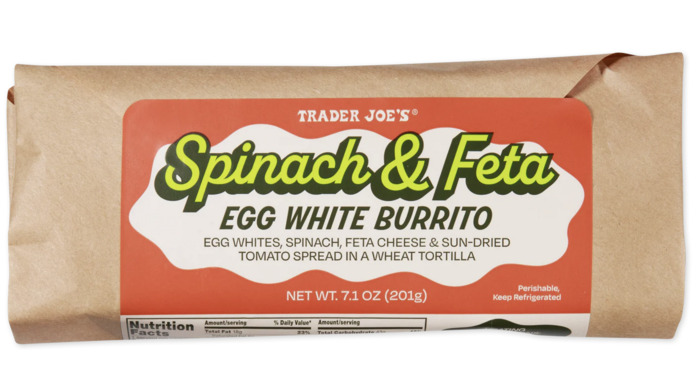 16. Honey Hydration Day and Night Cream Duo, $7.99 for 3.5 ounces
This day/night cream duo has all the manuka honey, shea butter, and buckthorn you need to start your day rejuvenated and ready to research whatever buckthorn is. And end your day scrolling past all of the buckthorn ads the algorithm will now never let you escape.
17. Bulgur Pilaf with Butternut Squash and Feta Cheese, $1.99 for 14.1 ounces
Bulgur is an underrated grain, so we're thrilled to see it get some love. Take a load off, rice, bulgur has got this season with a little help from its friends.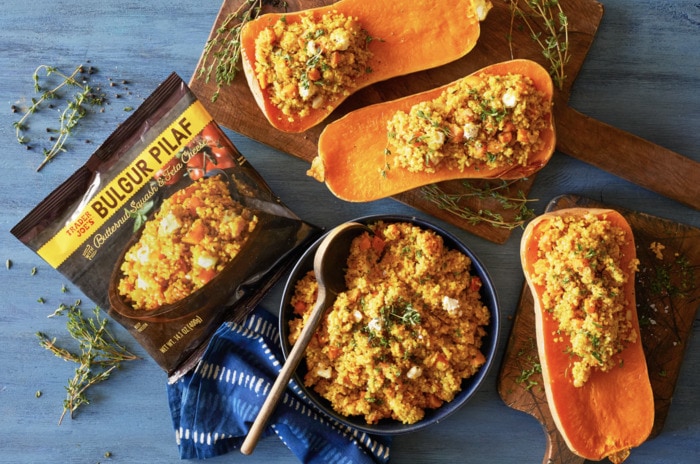 18. Organic Maple Vinaigrette Dressing, $3.99 for 12 ounces
'Tis the season of salads chock full of craisins, walnuts, apples, and hearty greens. It'd be a shame to let those enter your digestive tract without the accompaniment of this sweet yet tangy maple dressing, or to let your direct mention of your digestive tract interfere with your appetite. Ignorance is bliss.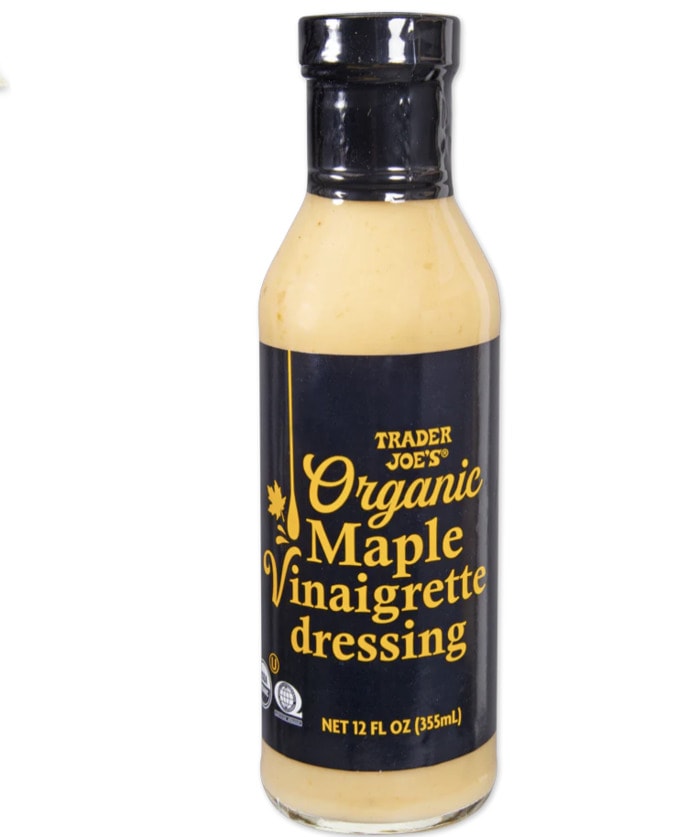 19. Mini Maple Walnut Biscotti, $4.49 for 8 ounces
Mini means there's a good chance we'll eat all of these crunchy cookies-meets-coffee delivery vehicles for breakfast. Welp, might as well pick up seven for all the days of the week!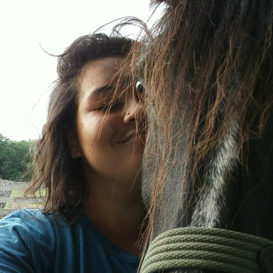 Latest posts by Hebba Gouda
(see all)