Amazon Prime Day is around the corner, and we're filling our carts with all the great deals we simply can't miss. We're talking nearly 50 percent off on some of these incredible Amazon Prime Day kitchen deals.
Technically, the annual event is happening on July 11 and 12, but some products have already gone on mega-sale. We're eating good in 24 business hours, baby.
If you didn't know, Prime Day is Amazon's yearly sale exclusively for Prime members. If you're not a member already, be sure to sign up in advance of the sale so you don't miss anything. Ice cream makers wait for no woman.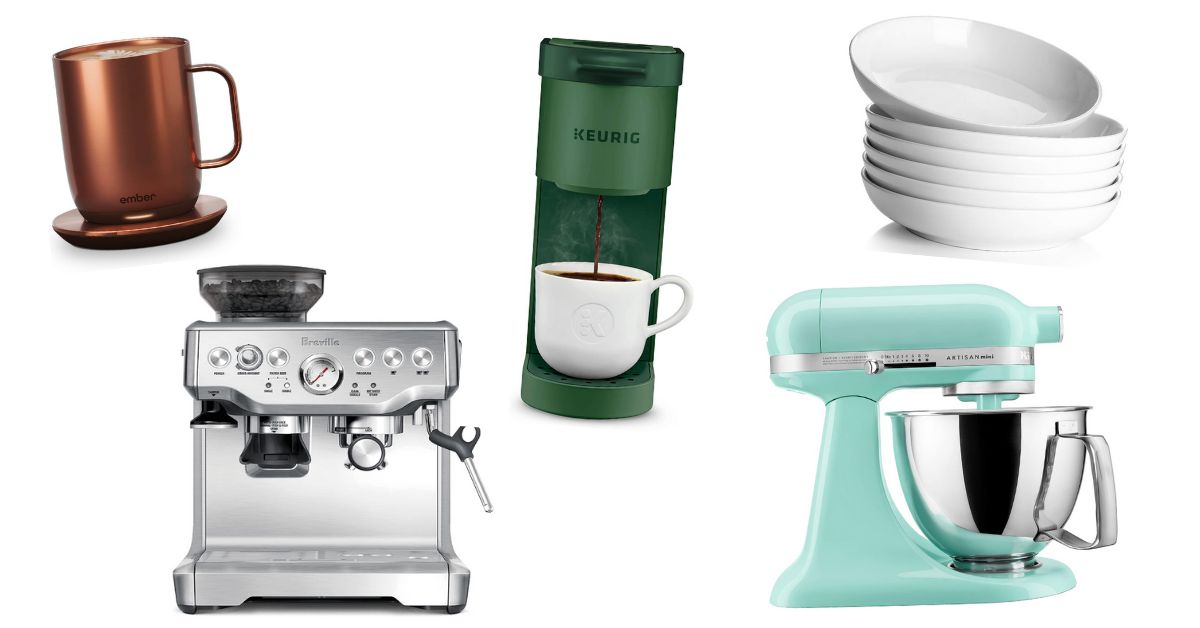 And trust us: it's worth it. We don't know all the deals yet, but we rounded up the best ones you can shop right now, plus a few to keep your eyes on when the sale officially starts. Already we've seen discounts on a Ninja Air Fryer, KitchenAid mixer, SodaStream, and lots of other cool appliances and cookware.
We've got the fully stocked kitchen. Now who's cooking?
The Best Amazon Prime Day Kitchen Deals You Can Shop Right Now
1. KitchenAid Mini Stand Mixer, $299.95 (Reg. $379.99)
You know KitchenAid. She's a classic, the perfect companion for any amateur or hobby baker. Now you can add one to your collection for over 20 percent off. If you've never used one, word to the wise: start on a slow speed. We're still cleaning flour out of…crevices.
Get it here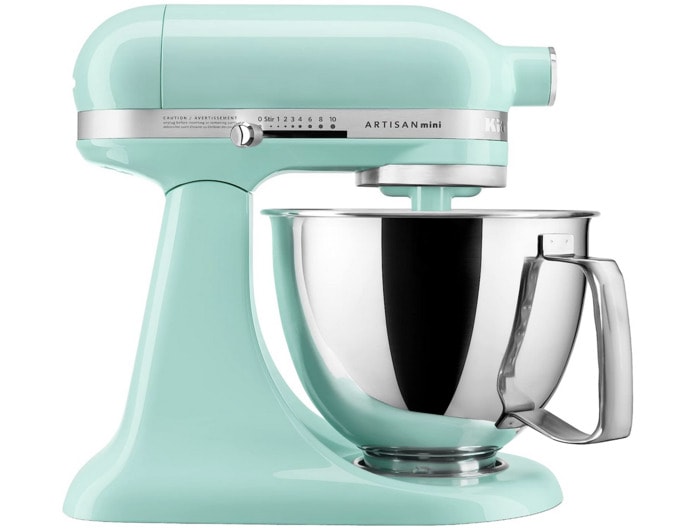 2. Ninja 2-Basket Air Fryer, $149.99 (Reg. $199.99)
What's a list of kitchen deals without an air fryer? The hype is well-deserved, and once you hop on the train, you'll never go back. You can cook all your favorites at once in this one, which comes with two independent frying baskets.
It's been real, oven. But it's 90 degrees out, so we're breaking up with you. This isn't what we meant when we said hot girl summer.
Get it here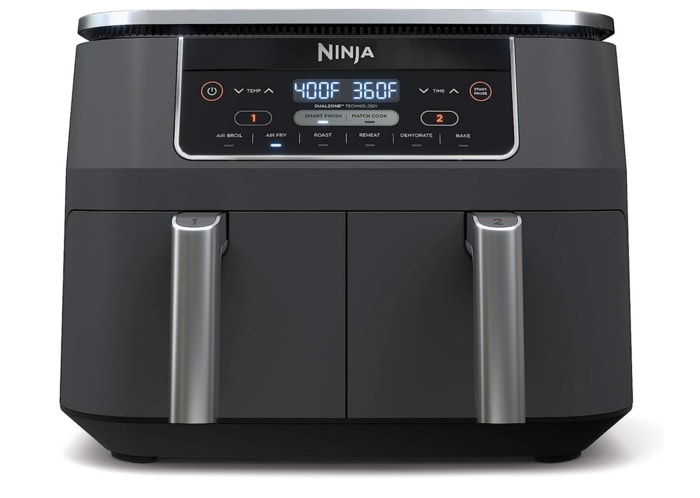 3. ZNOAV Juicer Machine, $48.44 (Reg. $69.99)
Ever wanted to be That Girl? Now you can, and for under 50 bucks. Finally, a palatable way to consume celery. Slathering it in peanut butter just wasn't cutting it for that Insta aesthetic.
Get it here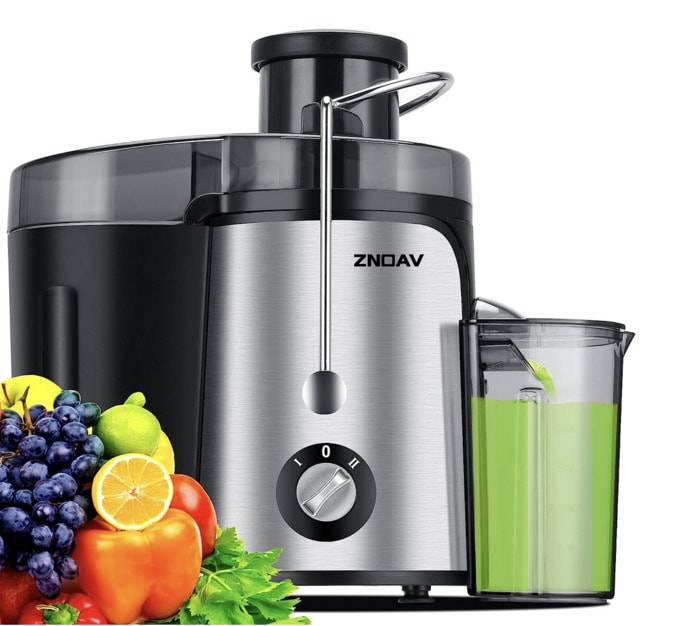 4. Ninja Foodi Smart Indoor Grill, $159.95 (Reg. $279.99)
Now you can grill all year round with this indoor grill from Ninja. It has settings for air frying, roasting, baking, broiling, and even dehydrating. And grilling, of course. We didn't think we had to mention that.
This guy is available for over 43 percent off right now, so bake, broil, and dehydrate to your heart's content. Who needs relationships, anyway?
Get it here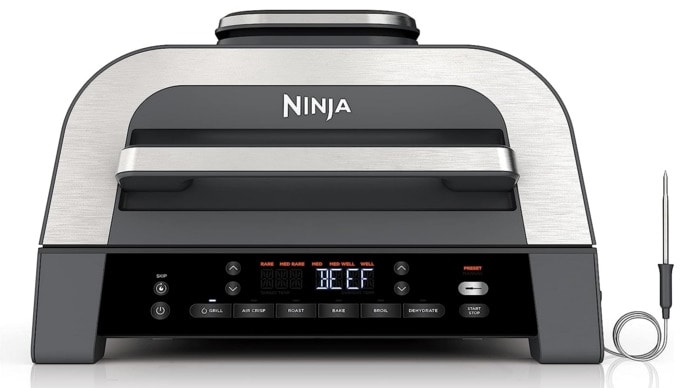 5. DASH Shaved Ice Maker, $33.99 (Reg. $39.99)
You may be thinking, "this is cool, but I don't really need a shaved ice maker." That, my friend, is where you're sadly mistaken. Just think about all the potential: frozen margaritas, snow cones, frozen daiquiris, slushies, frozen rosé. Need we go on?
Get it here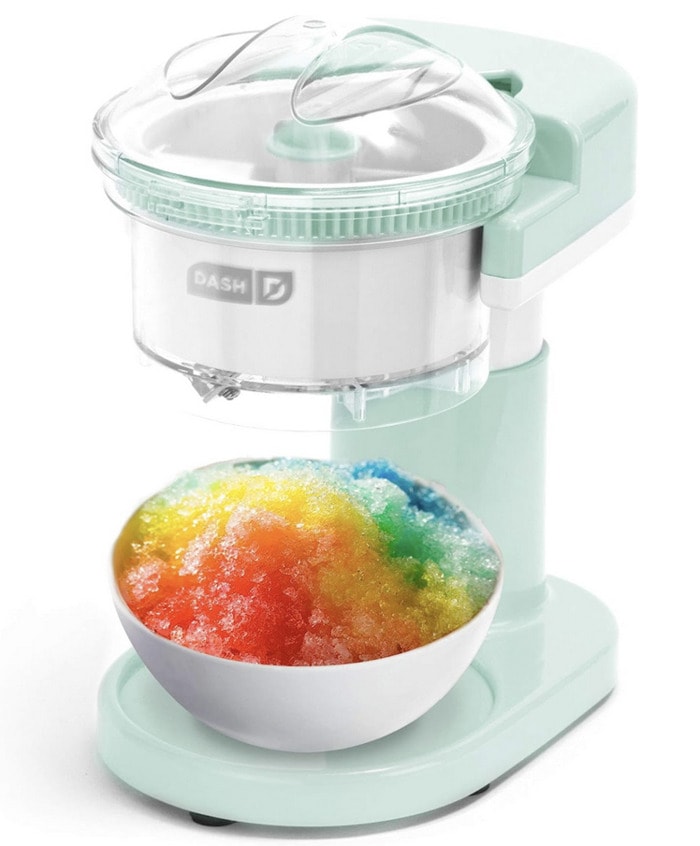 6. BELLA Electric Ceramic Griddle, $26.24 (Reg. $34.99)
Do you ever go to make pancakes, but get annoyed because it takes forever since you can only fit two pancakes at a time on your stupid little pan? And then by the end you're eating cold pancakes? This griddle provides the perfect solution, offering ample cooking space on a single surface.
And now that you have all that extra space, we'll be expecting brunch invitations for this weekend. We'll bring the frozen mimosas!
Get it here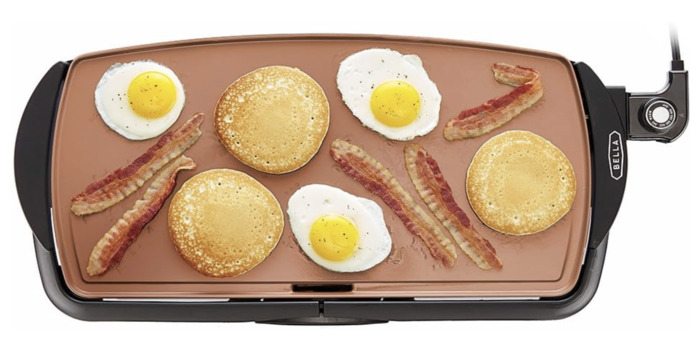 7. SodaStream Sparkling Water Maker, $89.99 (Reg. $159.99)
Make fresh sparkling water with the touch of a button with the SodaStream. You can even make different flavors, too. Once we're done trying them all, we're going to try to burp the entire alphabet without stopping. Guinness Book of World Records, here we come.
Get it here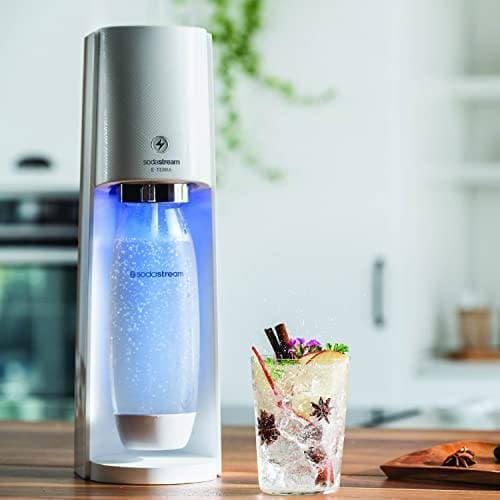 8. Libbey Blue 16-Piece Tumbler and Rocks Glass Set, $36.99 (Reg. $44.99)
Full disclosure: we have these glasses. And fuller disclosure: everyone loves them and gives us compliments all the time. If validation from others is a key part of your personality, we can't recommend these enough.
Get it here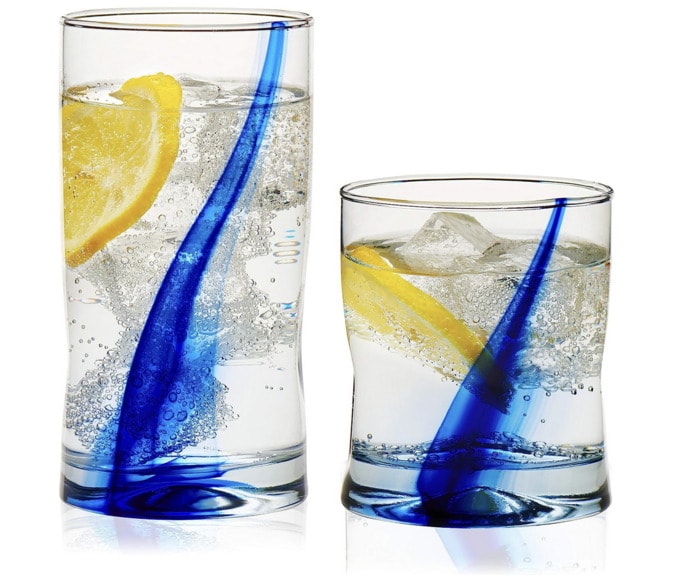 9. Lord Eagle Electric Hand Mixer, $29.77 (Reg. $49.99)
We all know stand mixers are great. But not everyone has the space for such a bulky, large appliance in their home. This electronic hand mixer offers aspiring bakers with great mixing capabilities, while taking up less room and costing less money.
They really have found solutions for everything. :inner entrepreneurial spirit begins panicking:
Get it here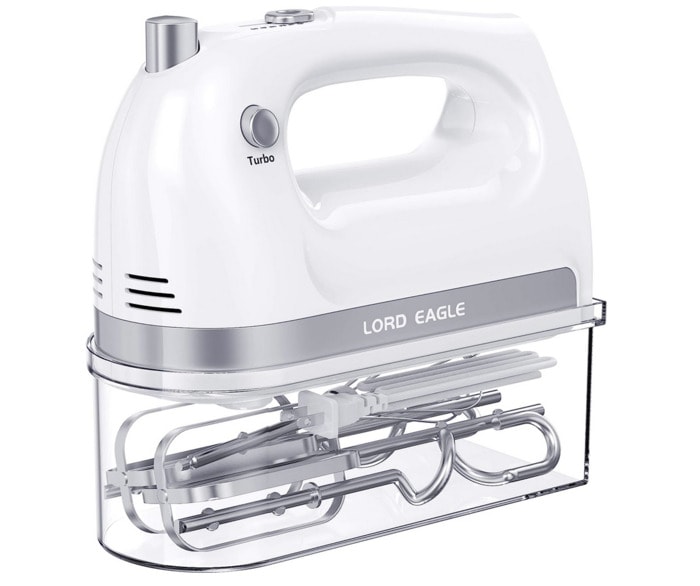 10. 12-Piece Nonstick Cookware Set, $99.99 (Reg. $139.99)
Not only do these pots and pans look great in their cool matching granite patterns, they're also nonstick and under a hundred bucks thanks to Prime Day. What more could you really ask for? Thirteen pans? Now you're just being greedy.
Get it here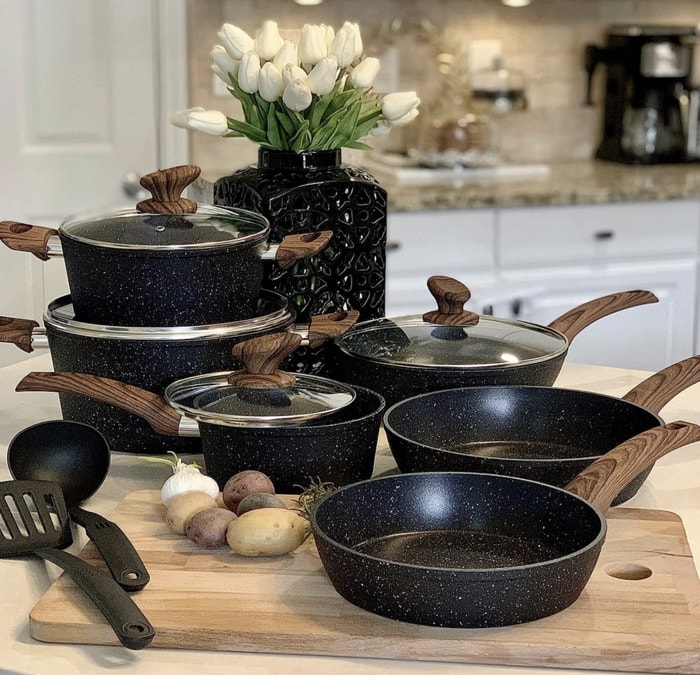 11. Set of 6 Porcelain Pasta Bowls, $29.11 (Reg. $49.99)
They're just pasta bowls. What's the big deal? Why don't you ask the nearly 12,000 people who've rated these over 4.8 stars? Or just ask AI to ask them. Human conversation is way overrated.
Anyway, these are 42 percent off. The bandwagon is looking mighty comfy right about now, huh?
Get it here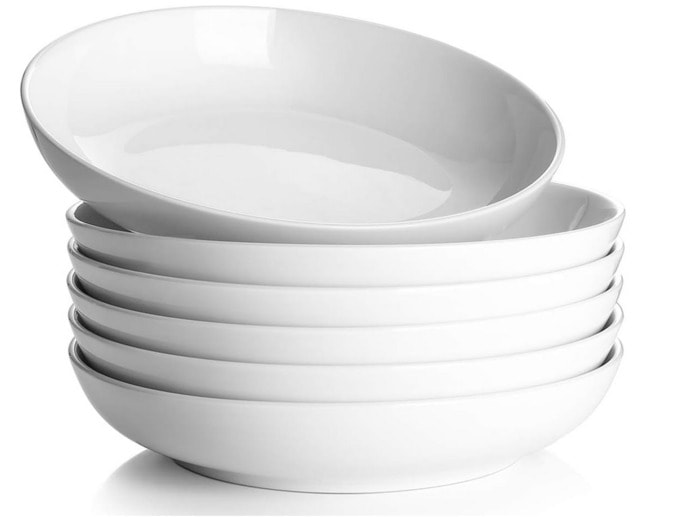 12. Brevilla Barista Espresso Machine, $699.99 (Reg. $749.95)
Sure, it's not the biggest sale on this list, but getting some money off such an expensive purchase is always welcomed. Especially when that purchase is this fancy espresso machine. We think we just heard Starbucks start crying.
Get it here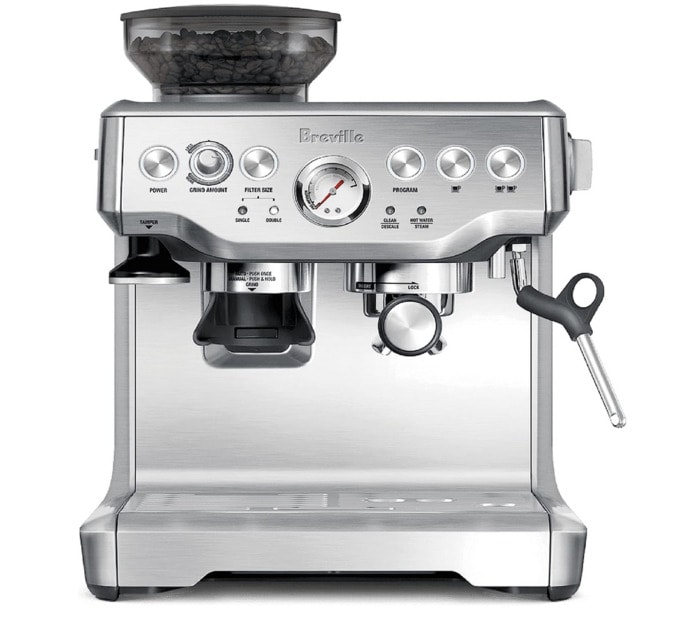 13. Cuisinart Soft Serve Ice Cream Machine, $151.00 (Reg. $179.95)
It's no Ninja CREAMi, but until those come back in stock and the TikTok craze dies down, this ice cream maker from Cuisinart will have to do. Potato, potah-toh. Hey, don't knock potato-flavored ice cream 'til you try it.
Get it here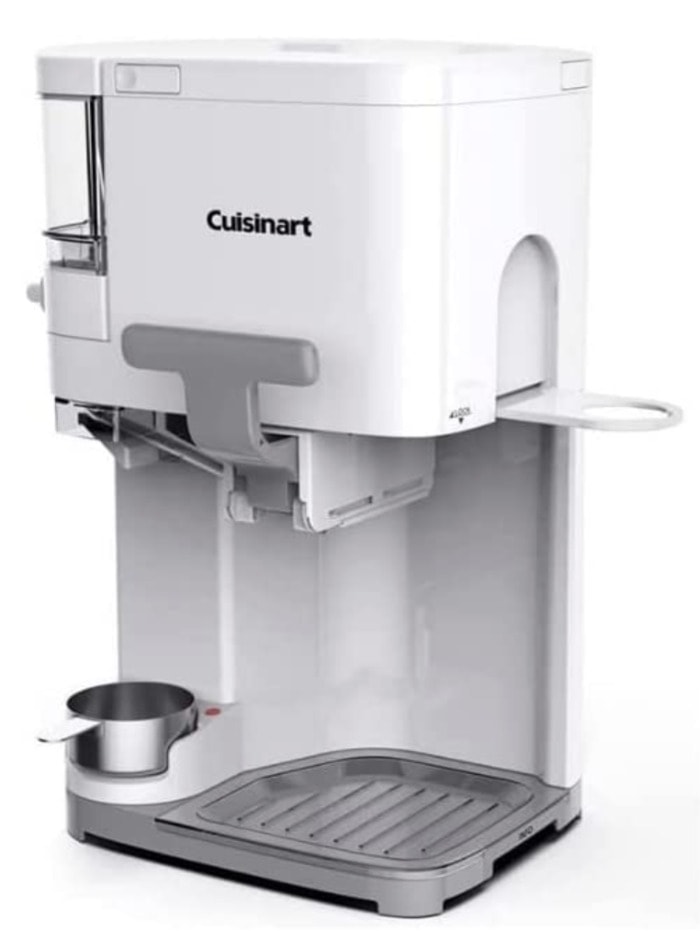 14. NutriBullet Smart Touch Blender, $109.99 (Reg. $139.99)
It's a blender. If you need one, here ya go. It's on sale. Who said writing was hard?
Get it here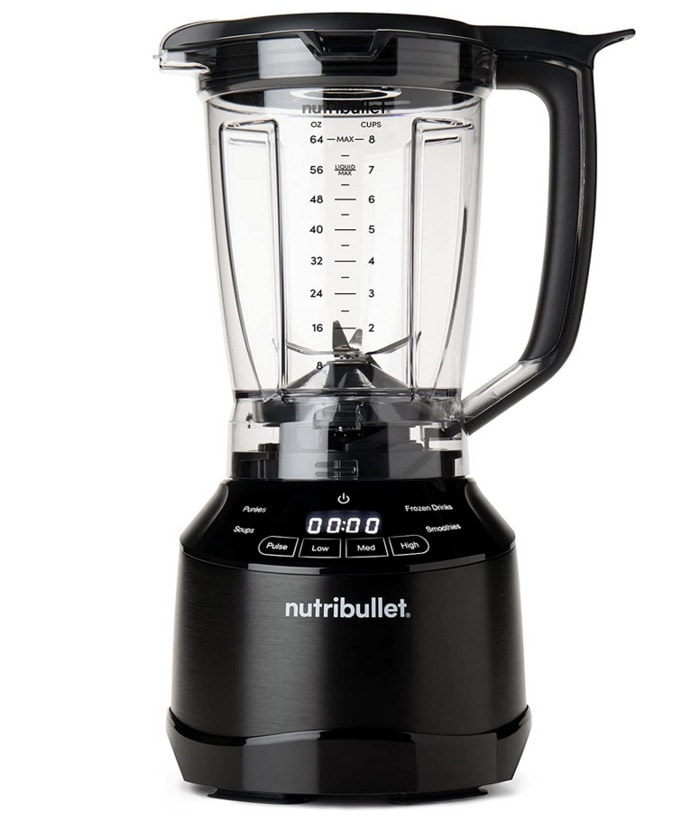 15. Keurig Mini Single Serve Coffee Maker, $59.99 (Reg. $99.99)
Not everyone has reached the point in their coffee snob journey where they feel they need a $700 espresso machine. That's valid. For those folks, this mini Keurig machine will do the trick just fine.
It's chill, small, and it'll fit in anywhere. Funny, that's the same logic the squirrel used when it asked if it could move in. Maybe we made the wrong call. Here, Squeakums!
Get it here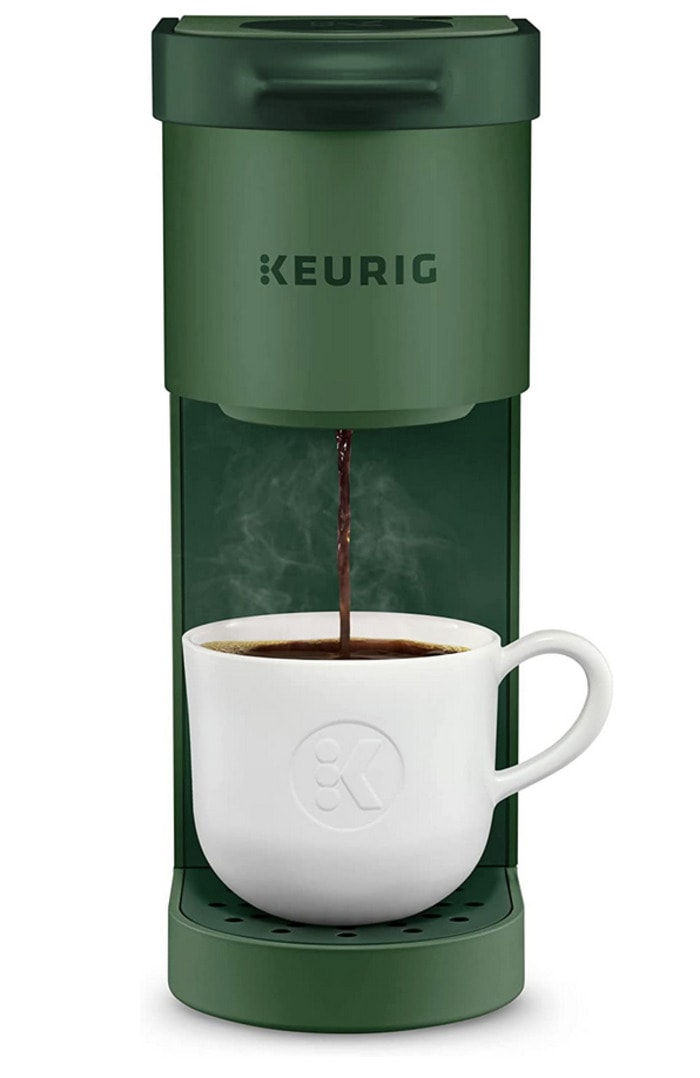 16. Instant Pot Electric Pressure Cooker, $84.38 (Reg. $99.99)
If you're still cooking rice on the stove top, you're doing life wrong. Or at least the cooking rice part of it.
This pressure cooker makes everything turn out perfectly, and you don't even have to stir. Plus, it won't make your kitchen super hot but you can still make winter faves in the summer, like chili or pot roast.
Get it here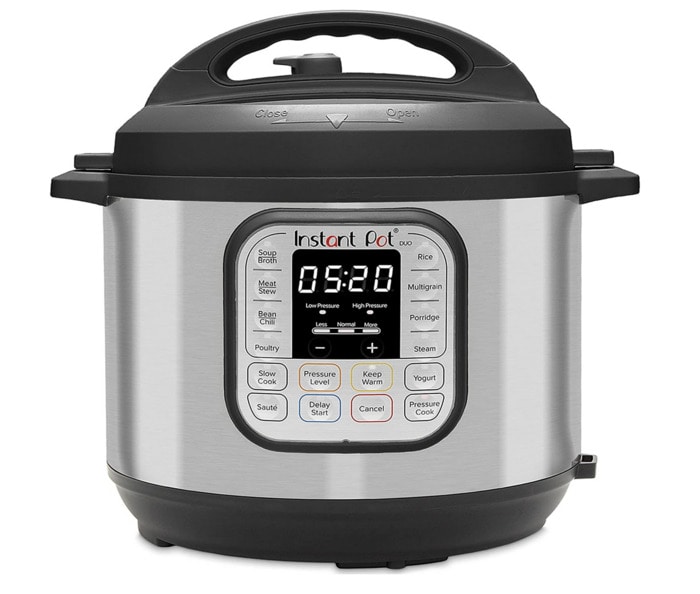 These Kitchen Essentials Will Go On Sale On July 11
17. Ember Temperature Control Smart Mug (Reg. $179.99)
It's a really fancy mug that will keep your drink between 120 and 145 degrees Fahrenheit for up to 80 minutes. If you don't want one yourself, this is a great gift idea.
It's never too early to start planning for the holidays. If budgets could talk, yours would thank you in December.
Get it here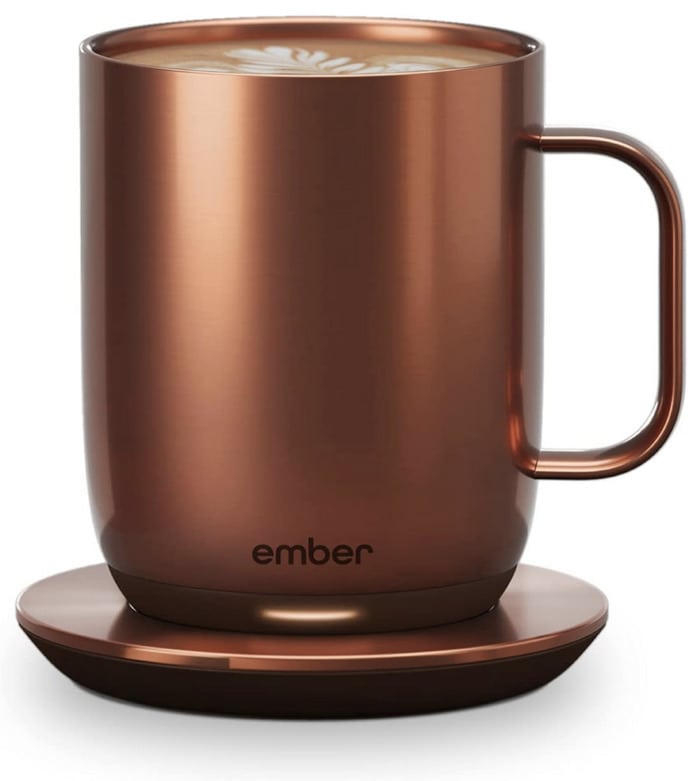 18. Yeti Slim Can Insulator (Reg. $25.00)
Summer is incomplete without a White Claw on the beach. But it's not nearly as fun when the drink goes flat and gets warm in under thirty minutes on a 90 degree day. That's where this Yeti can insulator comes in.
It's one of those things you never think about until you wish you had. So here's us, thinking. And on Wednesdays, we do gymnastics.
Get it here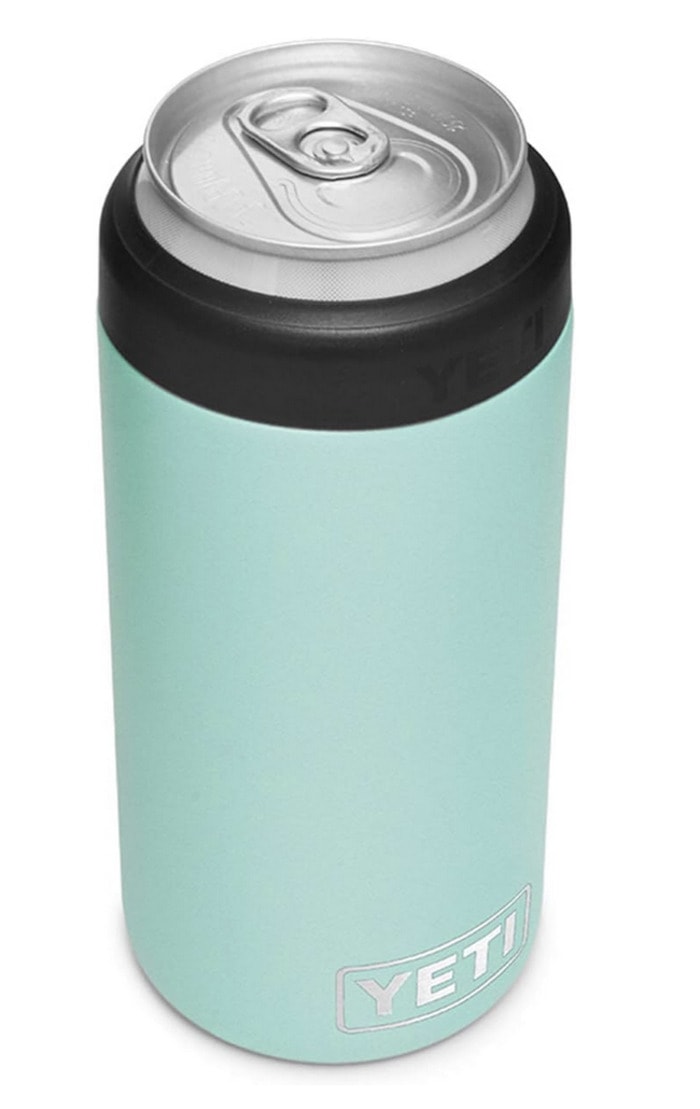 19. Solo Stove Bonfire Fire Pit (Reg. $344.99)
Summer ain't hot enough already. Let's make it hotter with this fire pit! But hey, if you have to sweat through your clothes, at least you can do it with s'mores in hand.
Get it here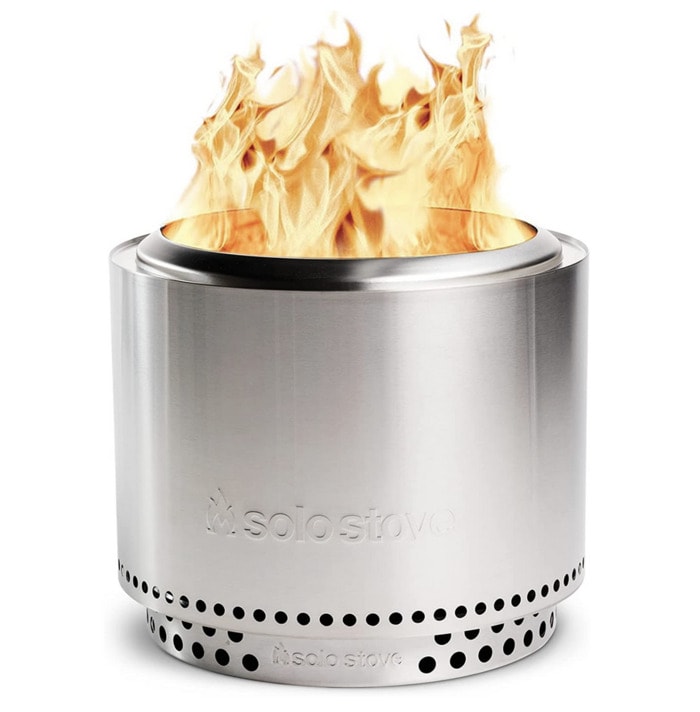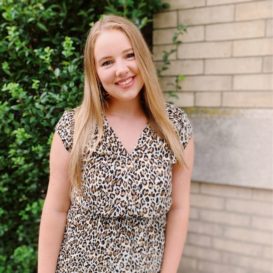 Latest posts by Laura Davis
(see all)