We love both food and sleep, so we were thrilled when we realized there's a way to combine the two: by falling asleep face first in a trough of stuffing. Wait, no. We meant food pillows. That's totally what we meant.
We're not talking about pillowy cinnamon rolls, but actual pillows shaped like food. They may not come covered in actual cream cheese frosting, but our hair stylist is more than fine with that.
At the intersection of food and comfort comes throw pillows shaped like everything from shrimp to corn to baguettes. So, next time someone asks where you want to eat, you can just say you'll "sleep on it," then laugh to yourself as you settle into a restful night spooning a pickle. And while these will definitely make you hungry, they'll also make you happy. You win some, and all that.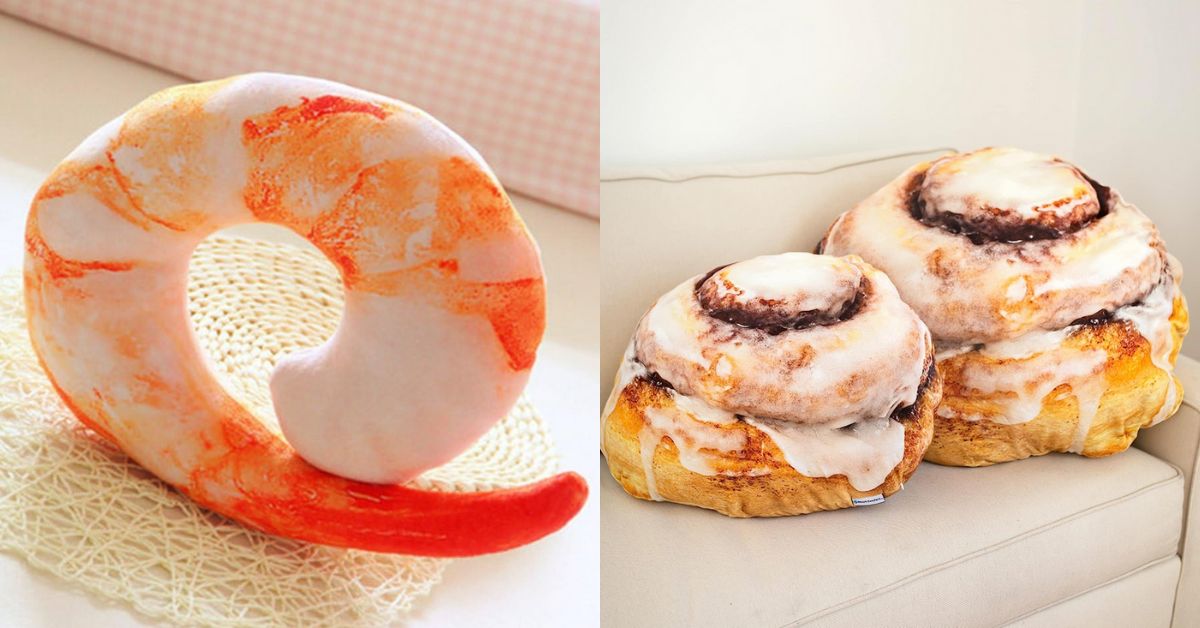 20 Food Pillows That Bring New Meaning to "Midnight Snacking"
1. Cinnamon Bun Pillow
This frighteningly realistic cinnamon bun pillow has us practically smelling cinnamon sugar and scrambling for our keys to get to the nearest Cinnabon. Now if only it was easy to find real cinnamon buns this size.
Available on Amazon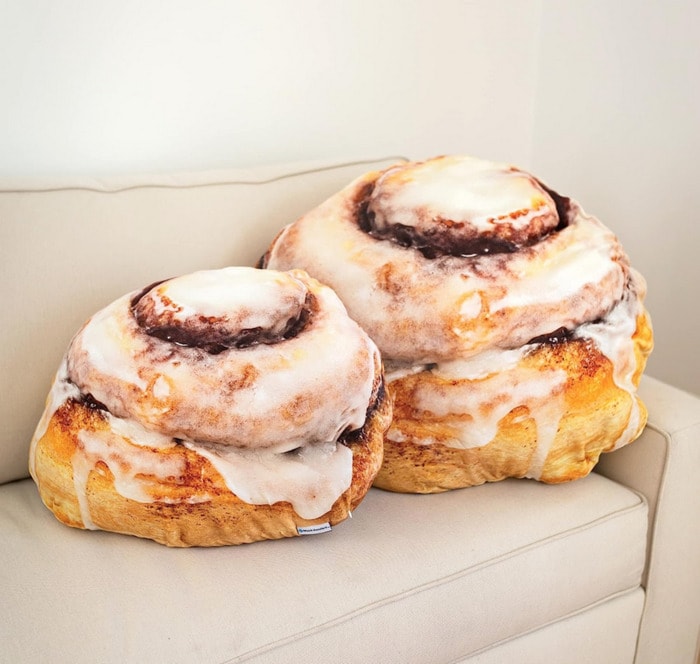 2. Ramen Noodle Soup Pillow
The perfect accessory for the college kid's couch. Or, more realistically, the college kid's corner of the library where they're power-napping before they get back to that homework that they definitely started with plenty of time.
Available on Amazon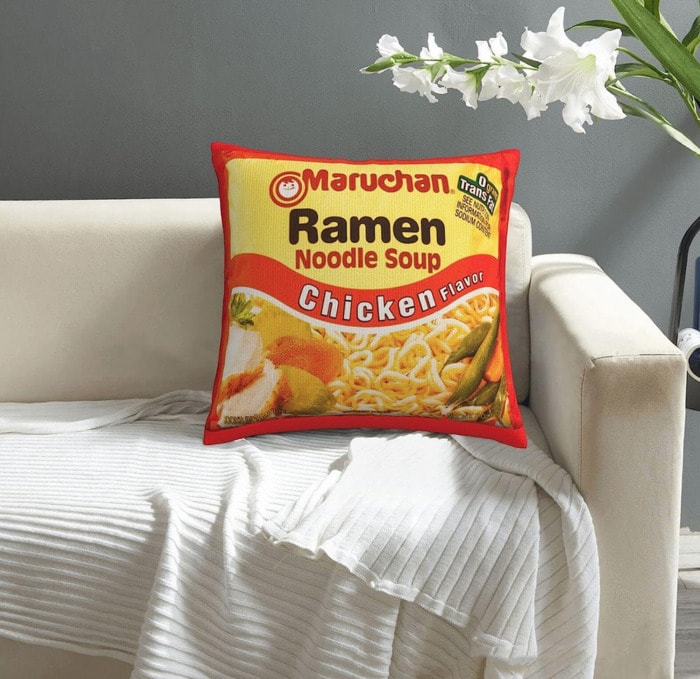 3. Takis Fuego Pillow
These rolled corn snacks covered in chili and lime may just be the second best rolled item. And this pillow is the third. All three combined? Unstoppable.
Available on Amazon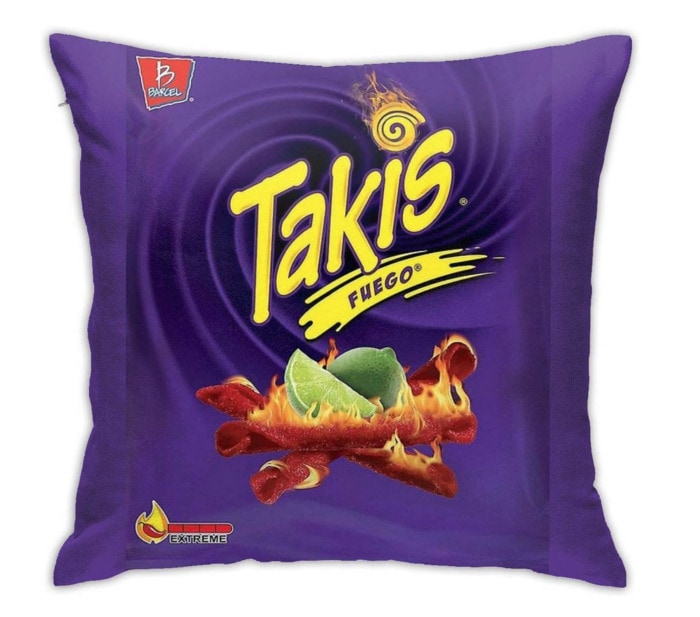 4. Oreos
If you order the Double Stuf pillow, they double down on the fluffiness. Get it? Down? Okay yes, the filling is polyester fiberfill, but that didn't work with the joke.
Available on Amazon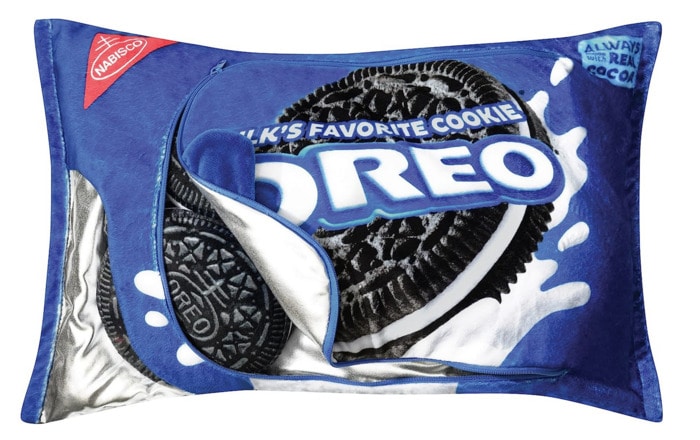 5. Sesame Bagel Pillow
You'll never skip breakfast again with this baby staring you down each time you wake up. Being fifteen minutes late to work is worth it if you hit up the bagel shop on the way there. As long as you bring one for us.
Available on Zazzle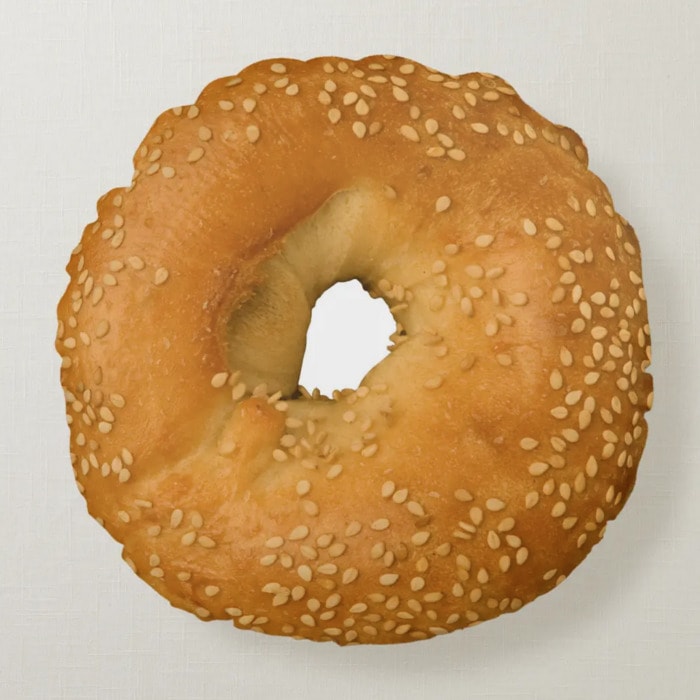 6. Flamin' Hot Cheetos Pillow
Everything is flamin' hot these days, so why should pillows get left out of the party? Just because they're inanimate objects? Have a heart.
Available at Spencer's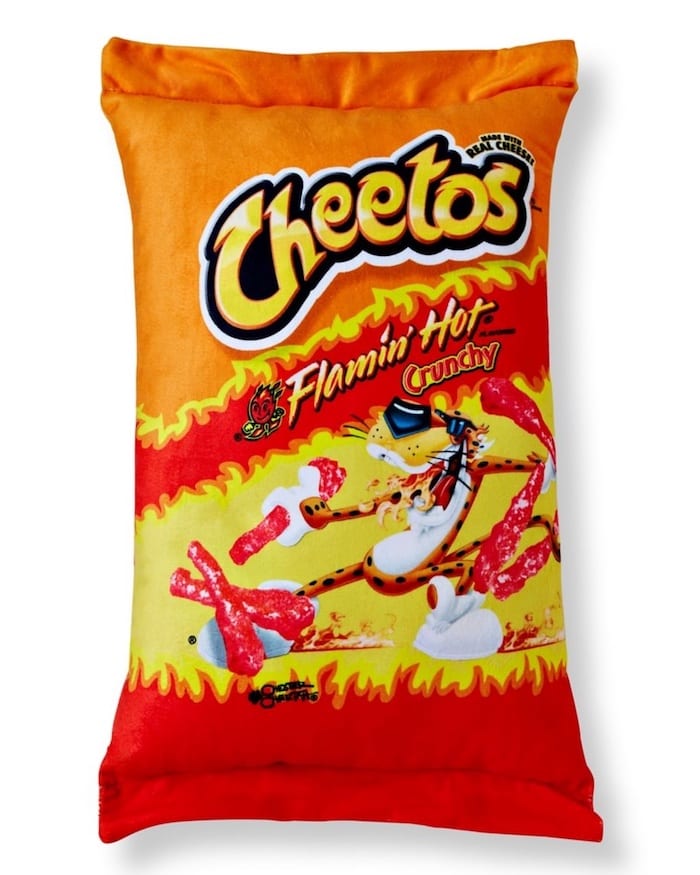 7. Baguette Pillow
At over a foot and a half of bread, this is what we'd see at an Italian restaurant and call "a good start." Keep it comin'.
Available at Shein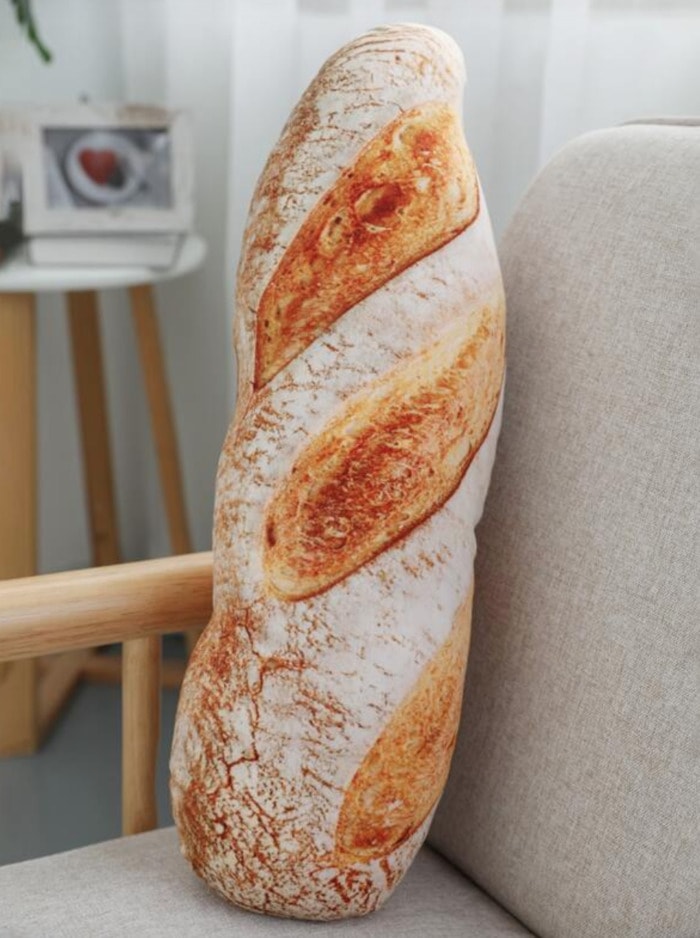 8. Pickle Pillow
This pillow is so cute that we're not even thinking about making a joke about a giant pickle in bed.
Available on Amazon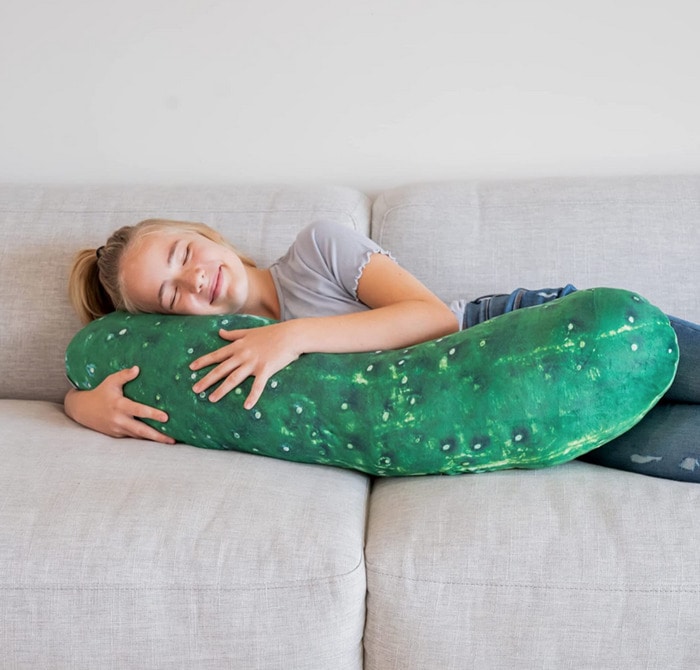 9. Chicken Leg Pillow
At over 2′ long, these chicken legs are comparable in size to the smoked turkey legs that we love to complain about paying $15 for while we walk around eating them, having paid $15. In all our fury, we never stopped to wonder about the size of the turkey.
Available on Amazon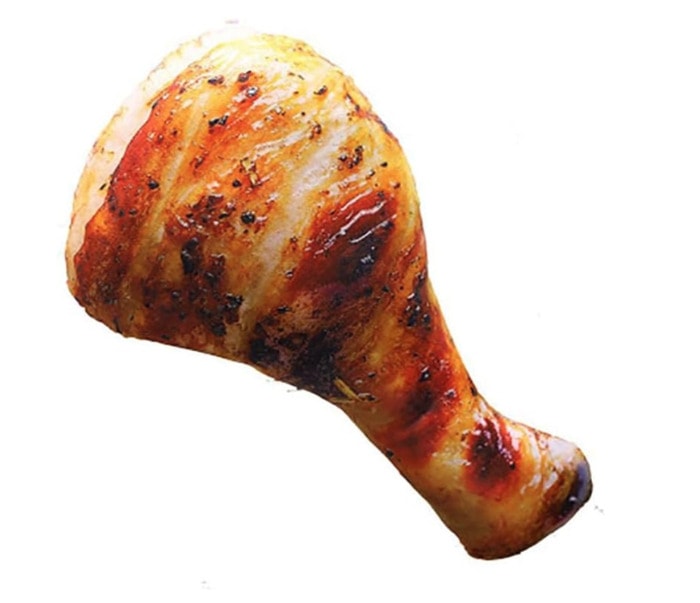 10. Carrot Food Pillow
A giant carrot? Is our eyesight improving, or is that a mob of rabbits and other small woodland creatures flocking to us like we're Snow White?
Available on Etsy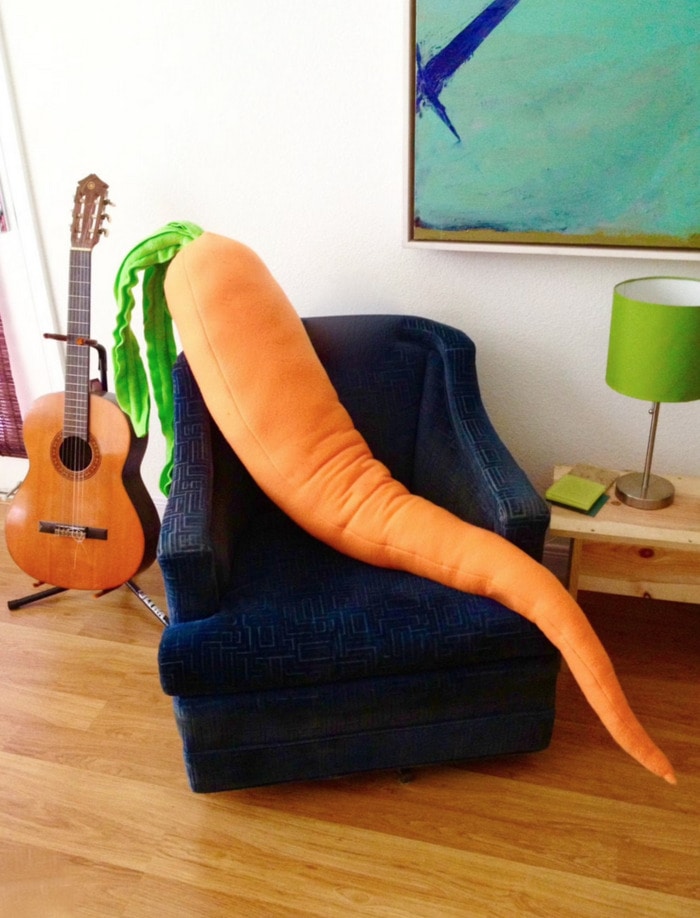 11. Fried Egg Pillow
It's easy to look on the sunny side when breakfast is always in bed. Until you drop the yolk on your sheets. No one talks enough about how hard it is to get egg yolks out of things.
Available on Etsy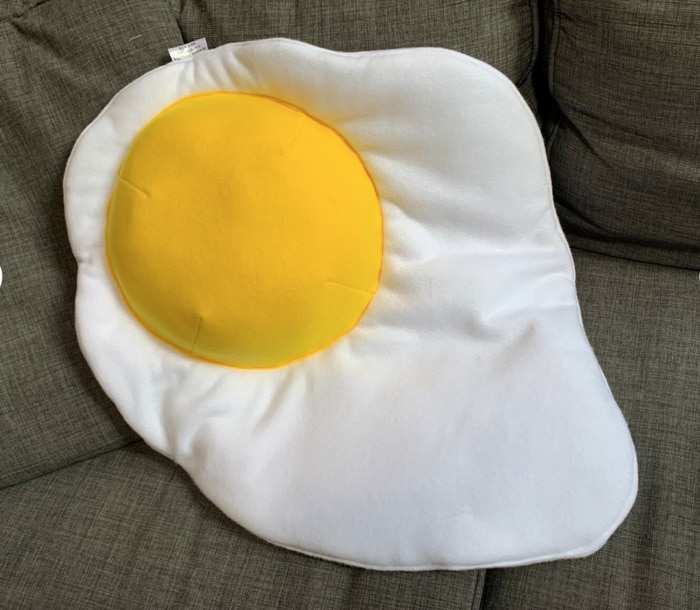 12. Goldfish Cracker Pillow
They say there's nothing like waking up and rolling over to see the love of your life smiling at you. Thank you, snack that smiles back.
Available on Etsy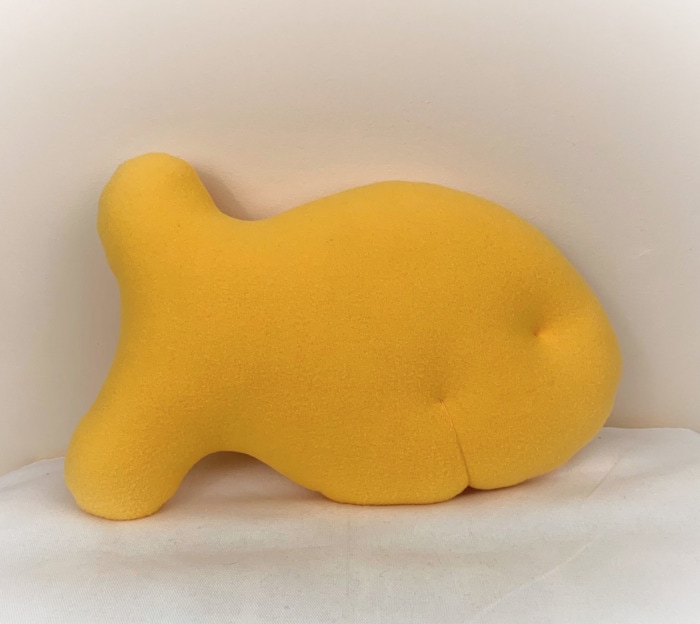 13. Olive Pillow
Adding this pillow to our bed is just the first of many steps in our grand plan to turn our room into a giant charcuterie board. Who brought the cheese pillows?
Available on Etsy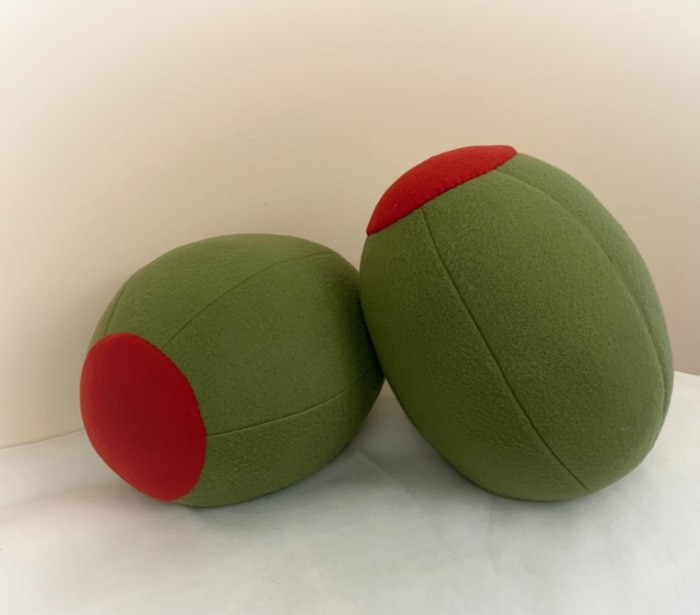 14. Corn on the Cob Pillows
Imagine going into your room each night before bed and seeing corn on the cob. Nothing could be a better reminder to floss.
Available on Etsy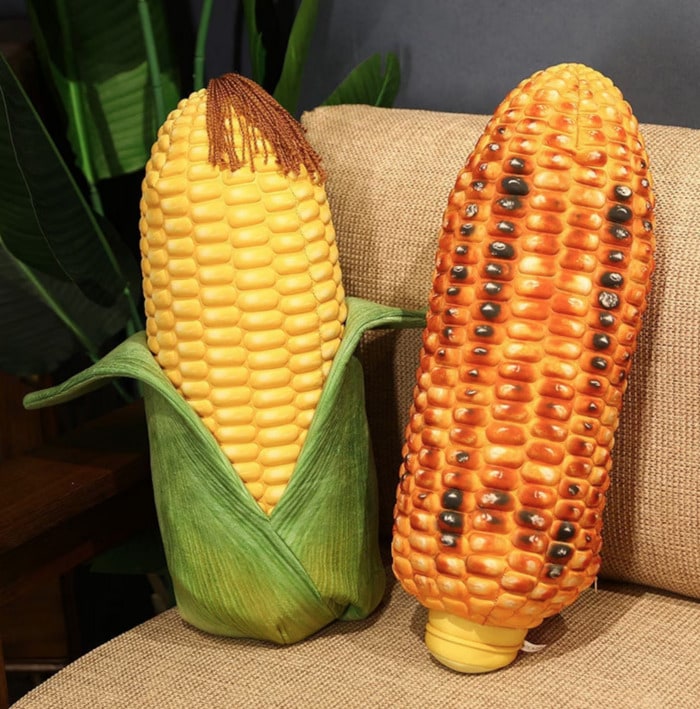 15. Butter Pillow
The quintessential, grandmotherly, Southern tchotchkes say it perfectly: everything's bettah with buttah.
Available on Etsy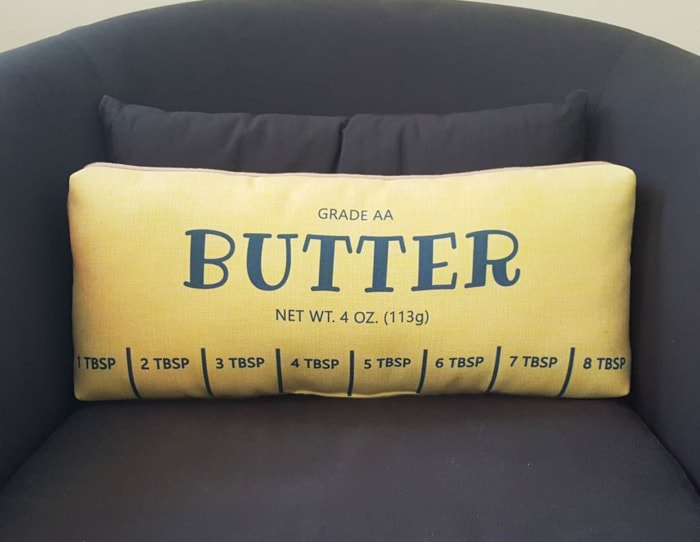 16. Shrimp Pillow
We love that this can be used as one of those airplane neck pillows, almost as much as we love thinking about the reactions we'd get from the other passengers. Cocktail sauce, anyone?
Available on Amazon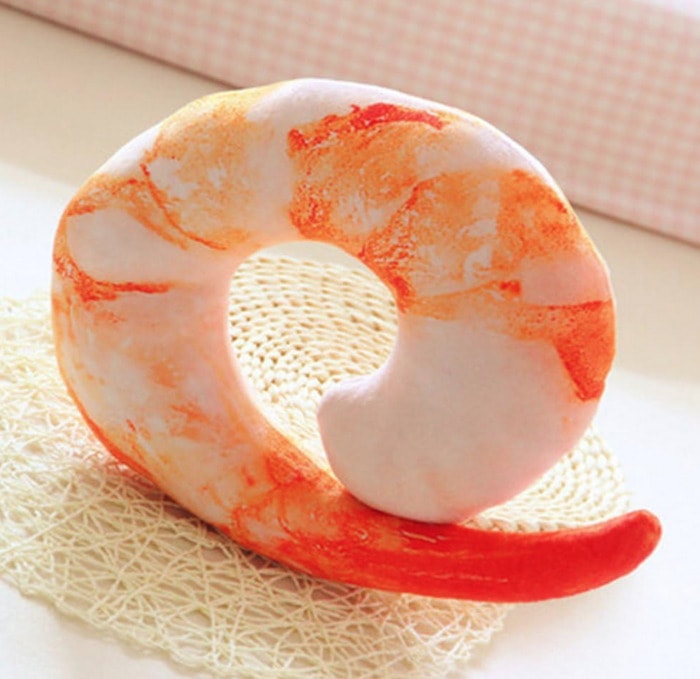 17. Baked Beans Pillow
Oh, you're baked? So are these beans. Sleep it off, kid.
Available on Amazon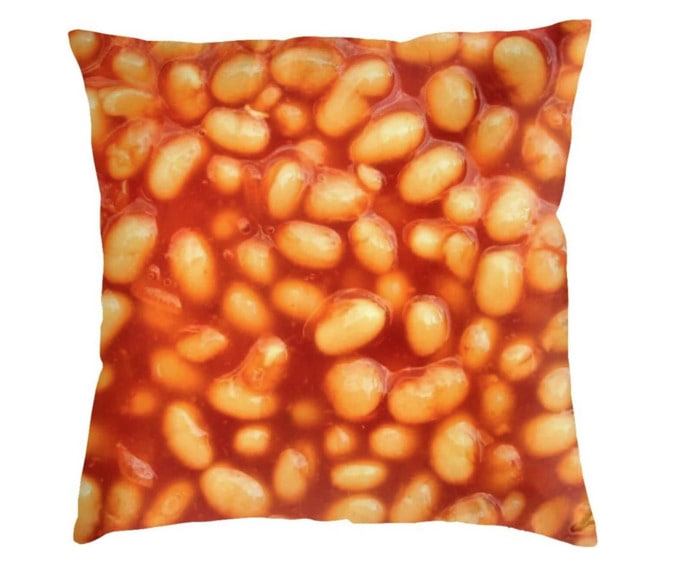 18. Cheeseburger Pillow
Jimmy Buffett had his hit song, "Cheeseburger in Paradise." But we say cheeseburger is paradise. You can't one-up us this time, Jimmy.
Available on Amazon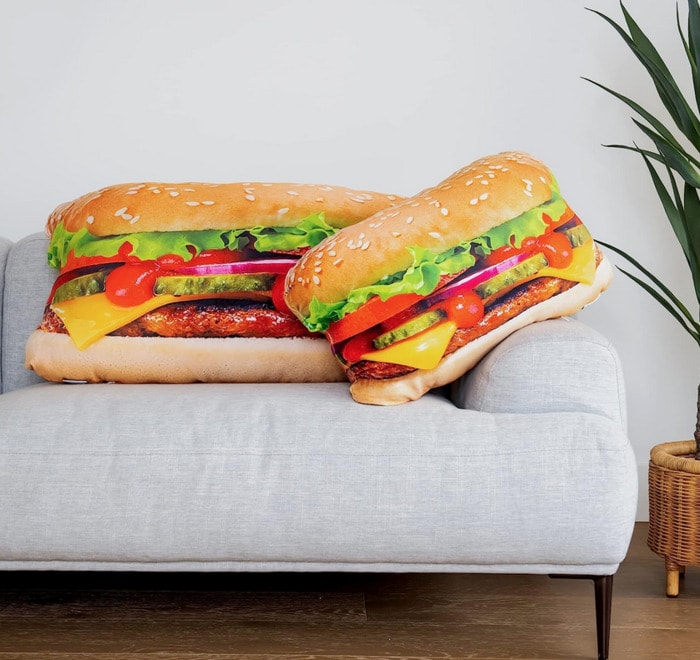 19. Avocado Pillow
Boomers love to say that millennials are broke because they spend so much on avocado toast. Yeah right. Try "spend money on giant avocado pillows to memorialize the lifestyle that is avocado toast." These are the real reasons we can't afford houses.
Available on Amazon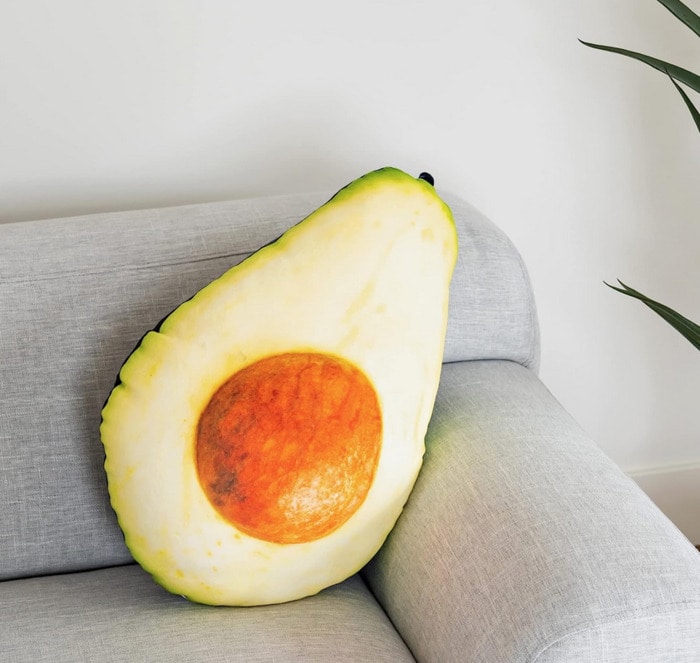 20. Sour Patch Kids Pillow
We feel the "first they're sour, then they're sweet" catchphrase would have us waking up to this pillow using its own body to smother us. But then after we'd gallop down the stairs and have a coffee together. Balance, baby.
Available on Amazon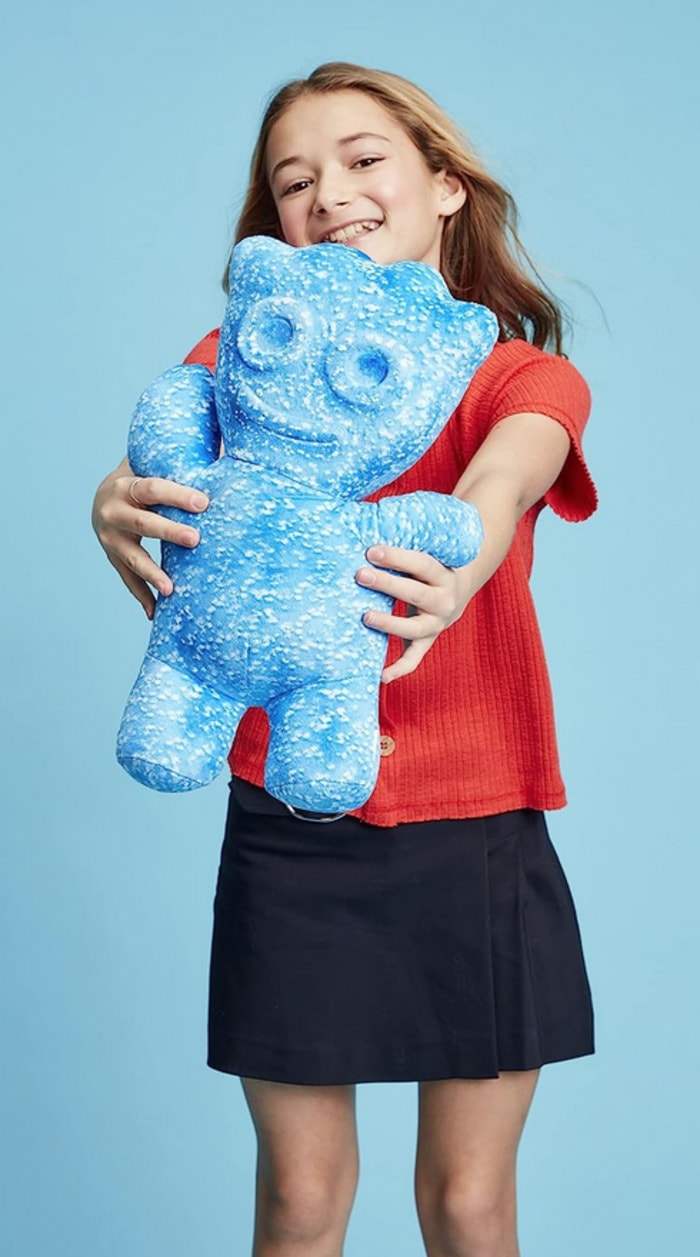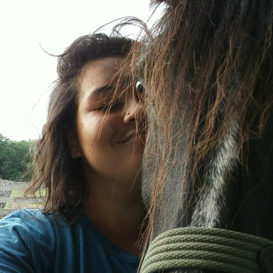 Latest posts by Hebba Gouda
(see all)