Ever heard somebody order a flat white at your local coffee shop, but all you could picture was Dwight from The Office? You're not alone. There are so many different types of coffee that cafes offer these days, it can get kind of confusing.
If you're thinking about mixing up your coffee order (or just want to learn more about your favorite beverage) this article is for you. And we're not just talking about the different Frappuccino flavors from Starbucks or Coolattas from Dunkin.
We love those fancy treats, but today, we'll walk you through the most common types of beans and popular ways to prepare this bean juice. From espressos to lattes to Irish coffee, you'll be a coffee-pro at the end of this. Don't forget to tip!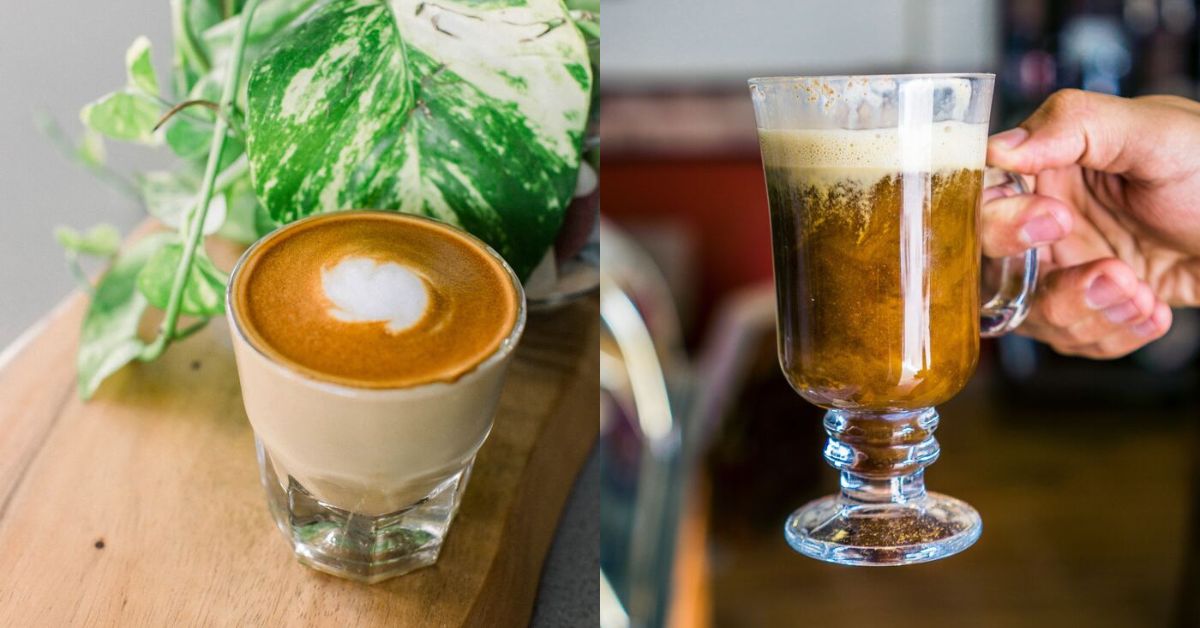 Types of Coffee Beans
1. Arabica
Arabica coffee is more than a classic. It's thought to be the first coffee bean species that was cultivated. Native to Ethiopia, Arabica beans continue to dominate the market, making up about 60 to 70 percent of global production.
This type of coffee bean generally has a slightly sweeter flavor, with notes of fruit, berries, nuts, and caramel. Most of the yummy drinks at your local cafe probably use arabica coffee. But feel free to ask anyway and start a convo with that cute barista who winked at you that one time.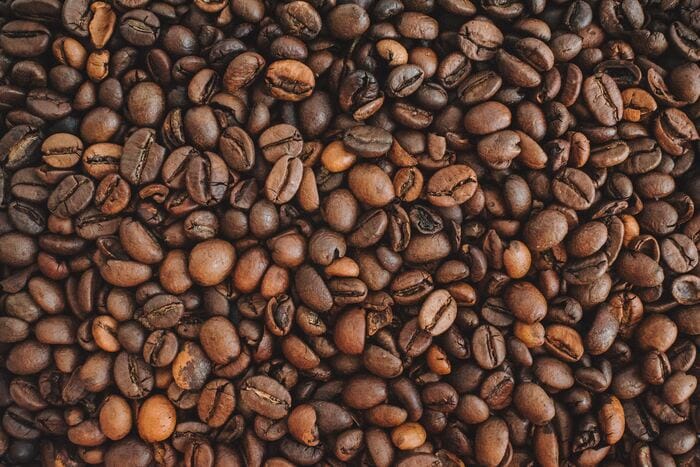 2. Robusta
Aptly named, robusta coffee is more, well…robust! This bean has almost double the caffeine of Arabica, making it more bitter. In taste, and in regards to the 2006 Super Bowl.
Also less expensive than Arabica, the resilient robusta bean has a darker flavor profile, and is described to have notes of oatmeal, dark chocolate, whiskey, and almonds. It's often used in instant coffee and espresso blends, which explains why we feel like we can run a marathon after drinking those brews. (We can't.)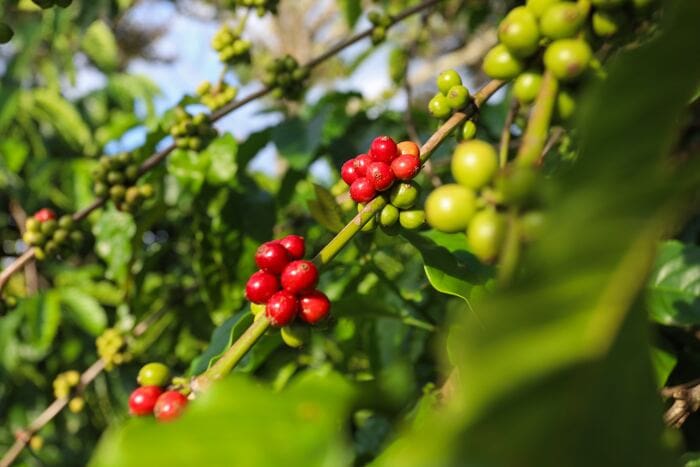 3. Excelsa
If you've never heard of this one, don't feel bad. Though widely cultivated in Asia and Africa for years, Excelsa beans make up very little of the global coffee market – just about seven percent.
Excelsa has less caffeine than Arabica beans, but offers some delightful flavor notes. For those with a good palate, you'll get tastes of popcorn and fruit, and it's often described as earthy, woody, and tart. For some reason, all we can taste is milk.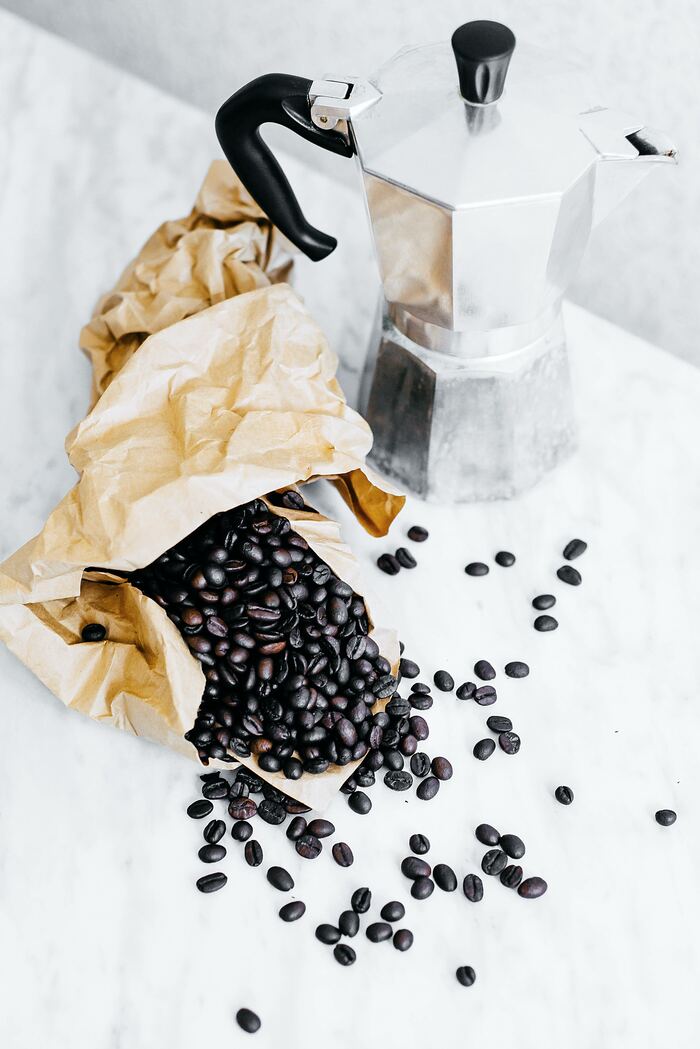 4. Liberica
Like Excelsa, Liberica beans are a rare sight in a typical U.S. coffee shop. Native to Africa (specifically, Liberia) and widely cultivated in Asia, these beans are sought after for their smoky, nutty, spiced flavor and lingering taste of dark chocolate. And here we thought people loved it for its personality.
It has a lower caffeine content than Arabica or Robusta beans, but still plenty of flavor. We'll just use that as an excuse to drink more of it…if we can ever find it.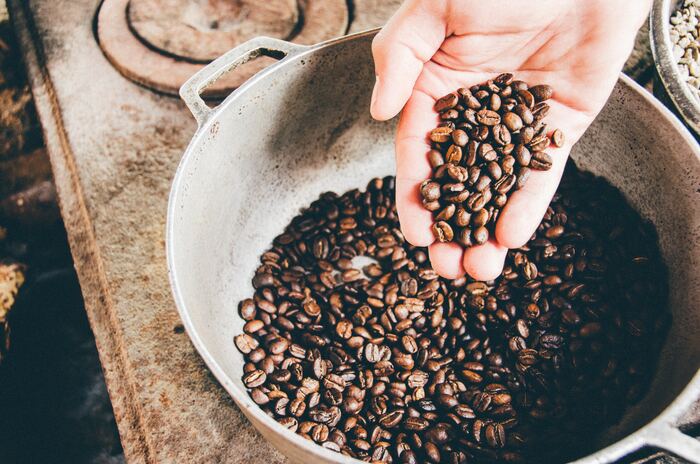 Types of Hot Coffee Drinks
1. Black Coffee
This is exactly what it sounds like. Plain, ground coffee beans brewed with hot water. To some, it's perfection. To others, gasoline is preferable.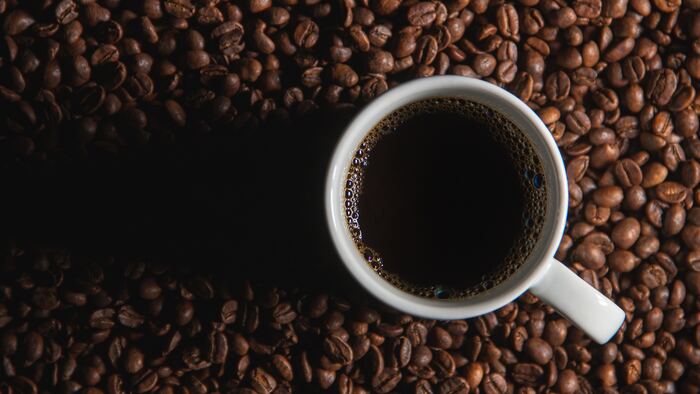 2. Espresso
Black coffee's more intense little sister, espresso packs a punch. To prepare an espresso, coffee beans are finely ground and brewed with a higher bean-to-water ratio than regular black coffee. Many of our favorite drinks start with a simple shot of espresso.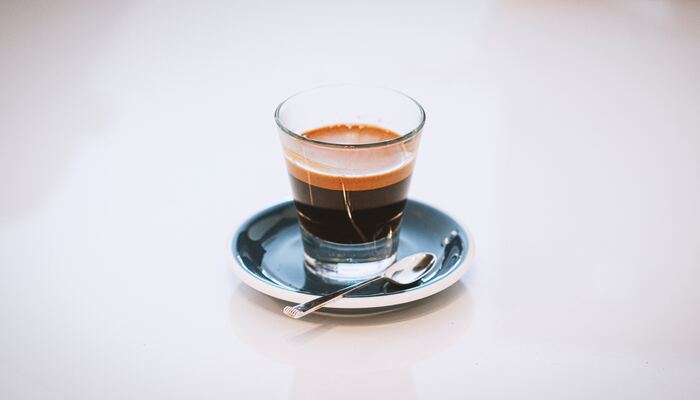 3. Americano
Just like jeans and a cute top, an Americano is just about as simple as you can get when it comes to the types of coffee drinks. It's an espresso shot combined with hot water, making for a smooth, full-bodied drink.
The first few sips are usually more intense and creamy, and the espresso gets more diluted as you drink. Not that you'll be able to tell when you start bouncing off the walls.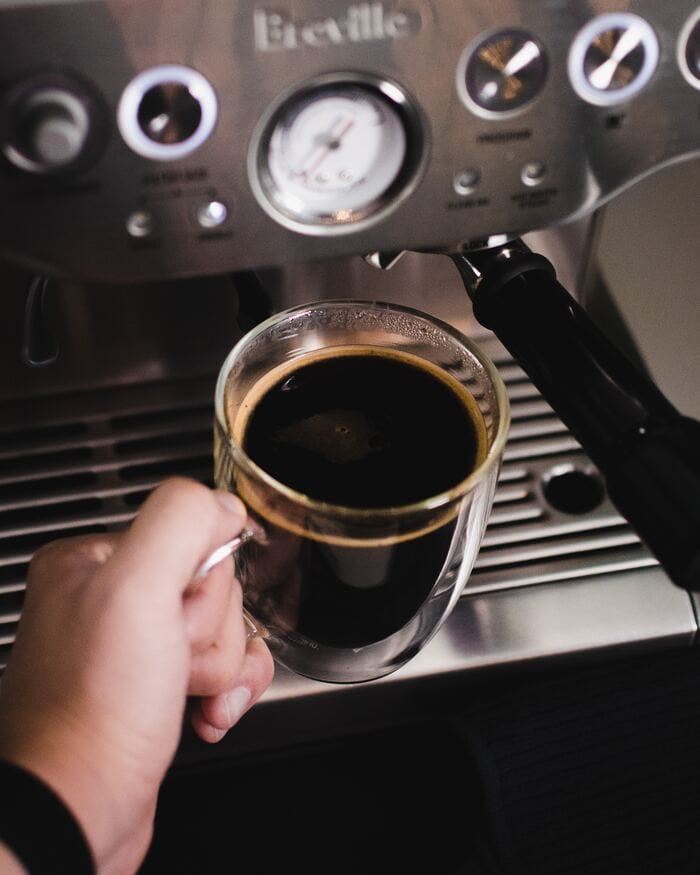 4. Macchiato
A traditional macchiato is a shot of espresso with a dot of steamed milk or foam. If you're a Starbucks regular, this sounds very different from the Iced Caramel Macchiato that you might be used to. Let's just say they took a few liberties with this drink.
Macchiato means "stained" in Italian, so it's basically coffee "stained" with milk. We just hope we don't macchiato our shirt with it while driving to work.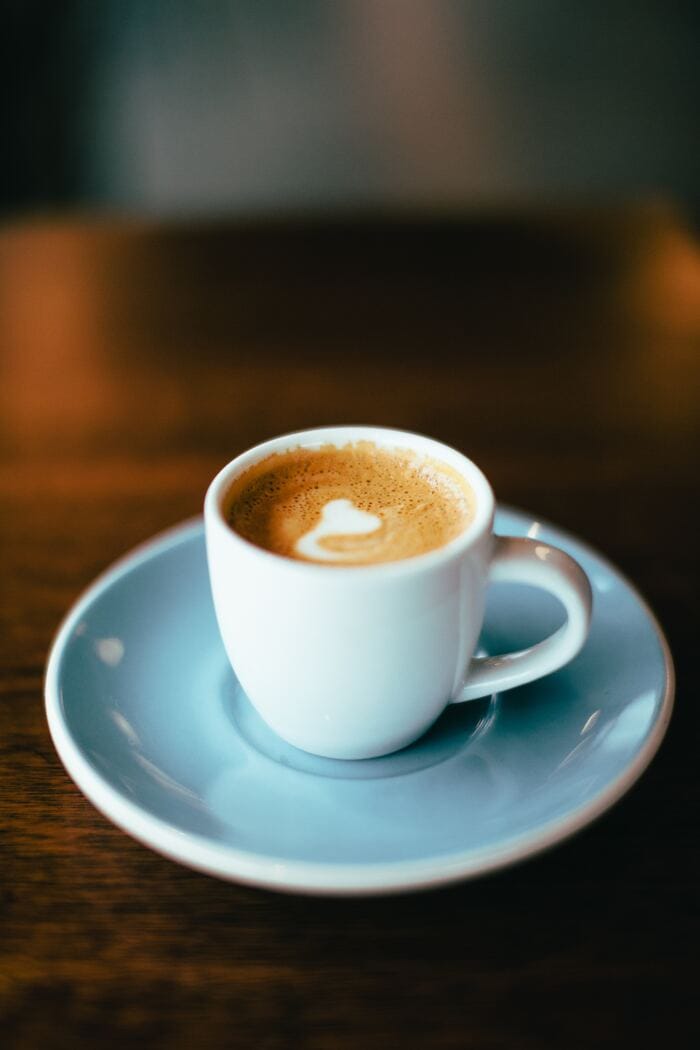 5. Cortado
This half milk, half espresso coffee order is traditionally served in a small glass. It's meant to be small, allowing the coffee to shine while still cutting the edge with milk. Think of it like the chihuahua of coffee: looks cute, might bite.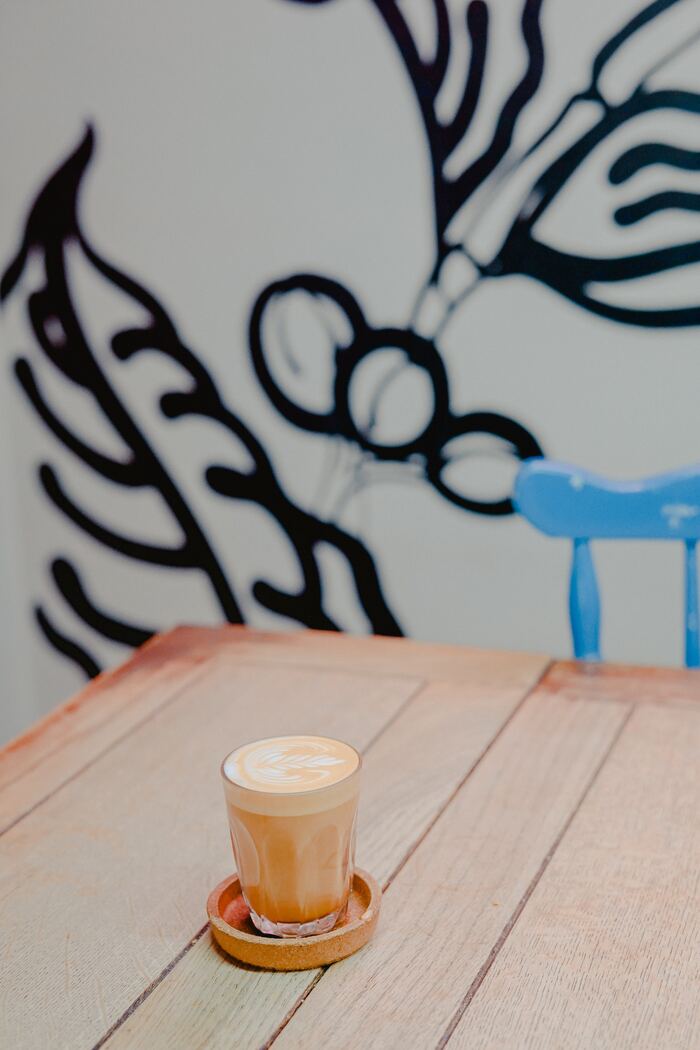 6. Cappuccino
Cappuccinos are a classic for a reason. Though the exact definition varies, a cappuccino is broadly considered to be equal parts espresso, steamed milk, and foam. It gives you a creamy, if not slightly intense, mouthful. Of coffee and milk. Obviously.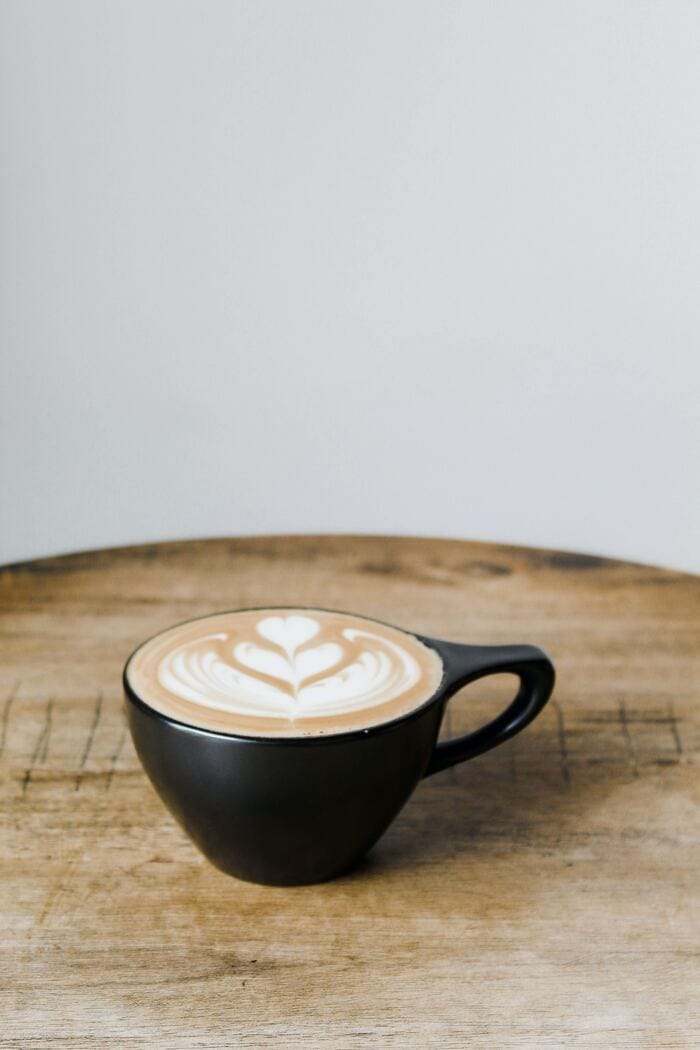 7. Flat White
G'day mate! This coffee order originated in Australia…or New Zealand, depending on who you ask. Cousin to the cappuccino, a flat white is an espresso-based drink with steamed milk and a thin layer of foam.
The catch: because it's traditionally served in a small cup, it has a higher ratio of espresso to milk, making for a stronger cup. Those Outback muscles don't just come out of nowhere!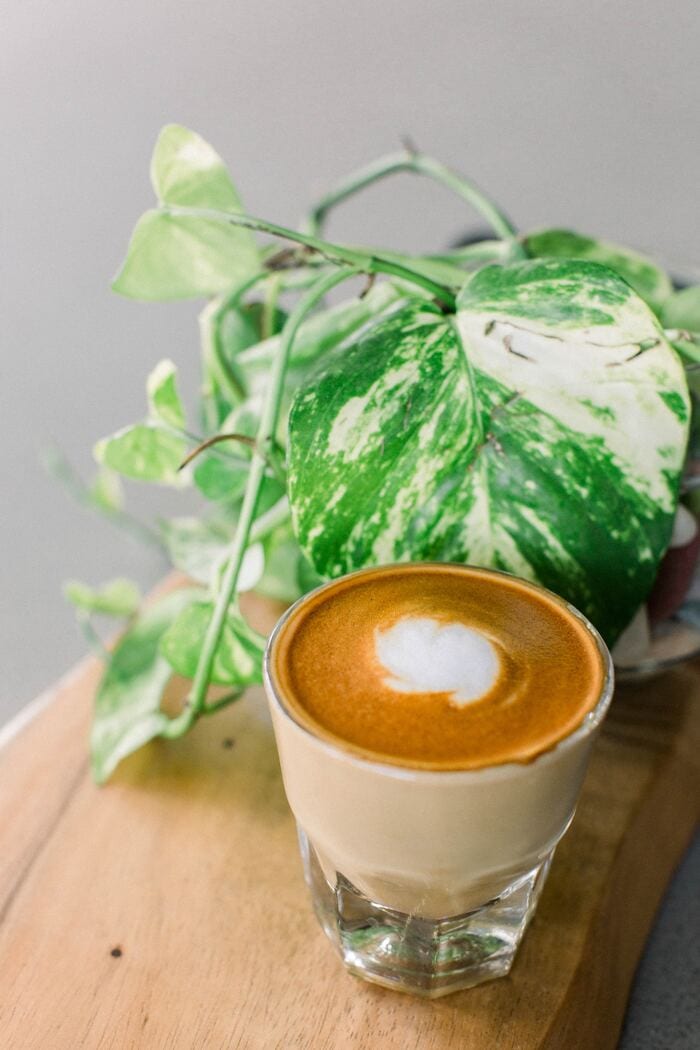 8. Latte
By definition, a latte is one part espresso to two parts steamed milk, but we consider this just the canvas on which to paint our flavorful masterpiece. Add a sprinkle of cinnamon or your favorite syrup – all the cool kids are doing it.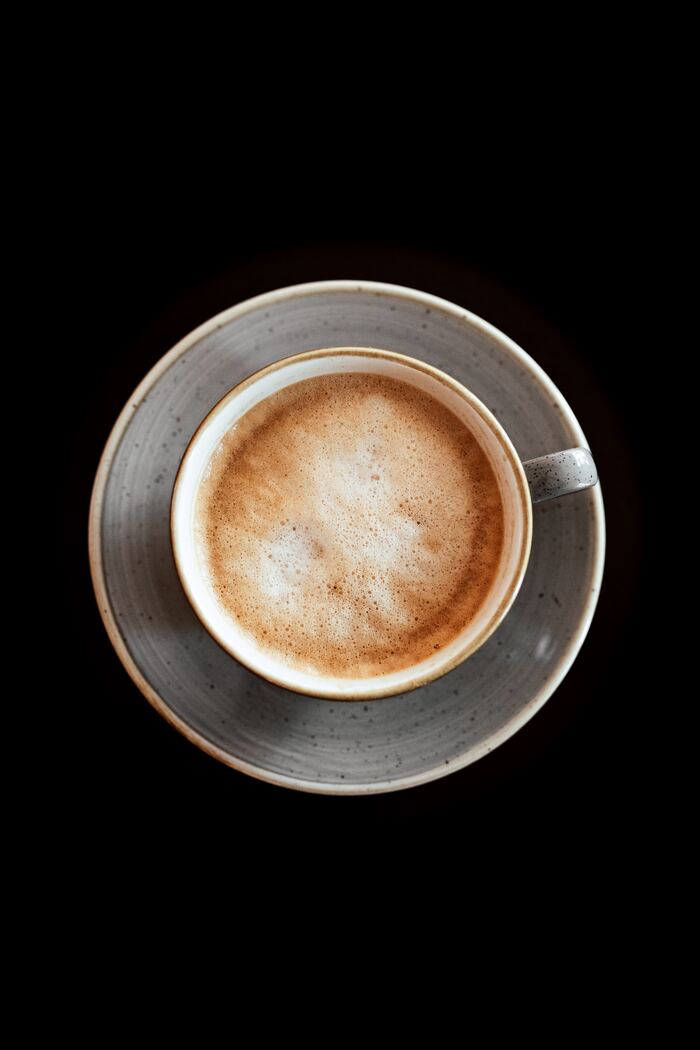 9. Mocha
Different countries and cafes have different preparations, but a mocha always involves three things: coffee, chocolate, and milk. Honestly, we'll just do a Gwyneth Paltrow and take an IV drip of the stuff.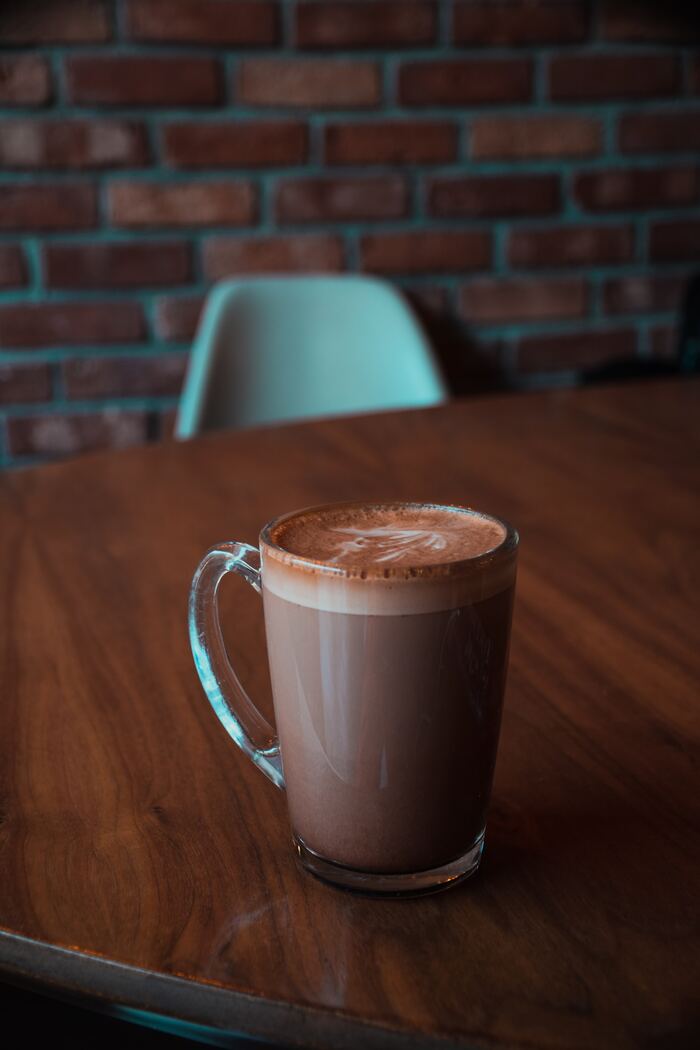 10. Caffé Breve
If "the creamier, the better" is your coffee mantra, then a caffé breve is for you. It's basically a latte, but is made with steamed half-and-half instead of milk. Don't forget the espresso, or you might as well just serve this to your baby niece. Now where did she crawl off to…?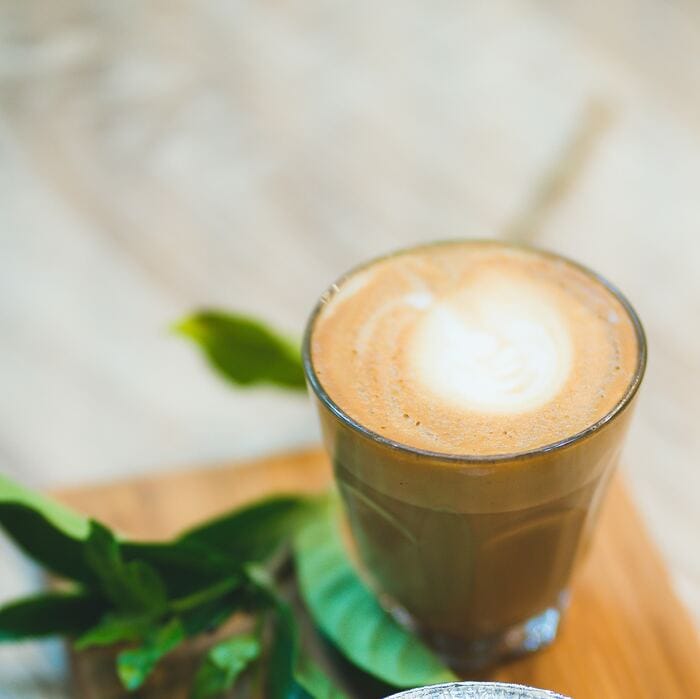 11. Bulletproof Coffee
This unusual, and relatively new type of coffee order involves blending a couple tablespoons each of MCT oil and unsalted butter with hot coffee until it turns creamy. According to the creators, it's a "energizing, keto-friendly coffee drink" that helps you "get more done."
If that includes folding our clean laundry from a week ago, we're sold.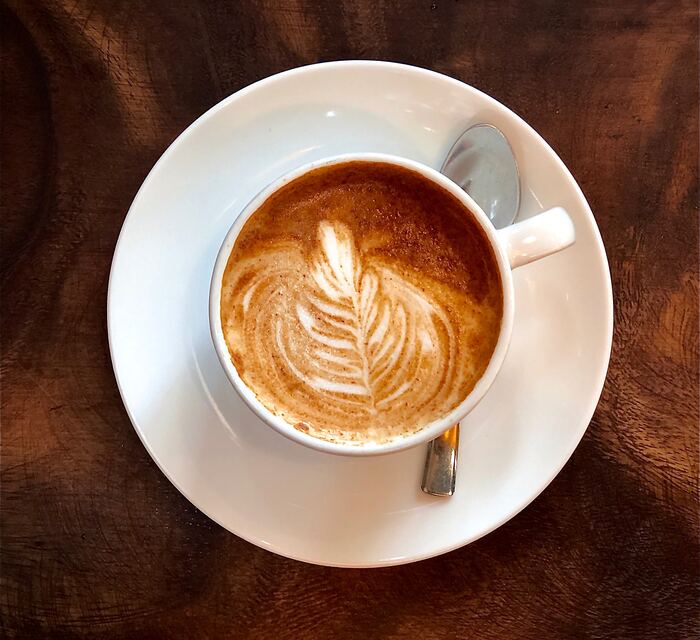 12. Red Eye
Aptly named, this super strong drink can revive you after an overnight flight where there was a baby crying and someone in front of you had reclined their seat. This is a cup of drip coffee with a shot of espresso, and that's it. Ah yes, coffee with more coffee. A dream come true!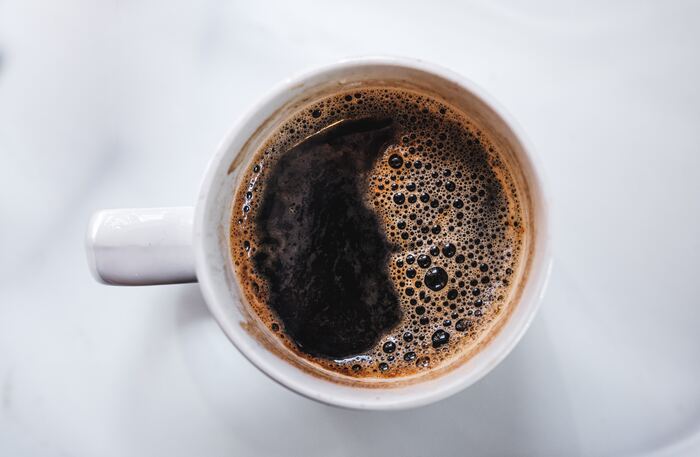 13. Café Cubano
With this drink, it's all in the way it's brewed. Unlike a classic Italian espresso, a Cubano is brewed with a stovetop espresso maker. The first few drips of espresso are beaten with demerara sugar and, once a foam forms, the rest of the coffee is poured into the cup for a thick, syrupy mouthful.
It's best if accompanied by a pan tostado, and you can quote us on that.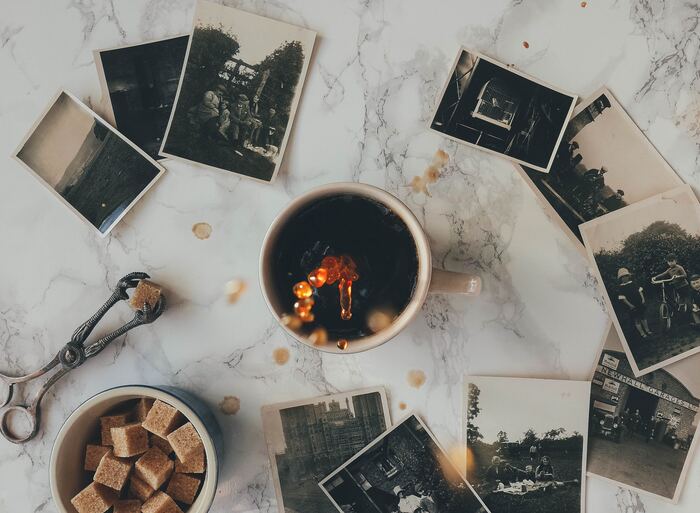 14. Irish Coffee
Now to the fun stuff: liquor! The Irish coffee is a brunch classic – black coffee mixed with whiskey and sugar, and topped with whipped cream. If you want it extra boozy, go ahead and add some Baileys. We won't stop you.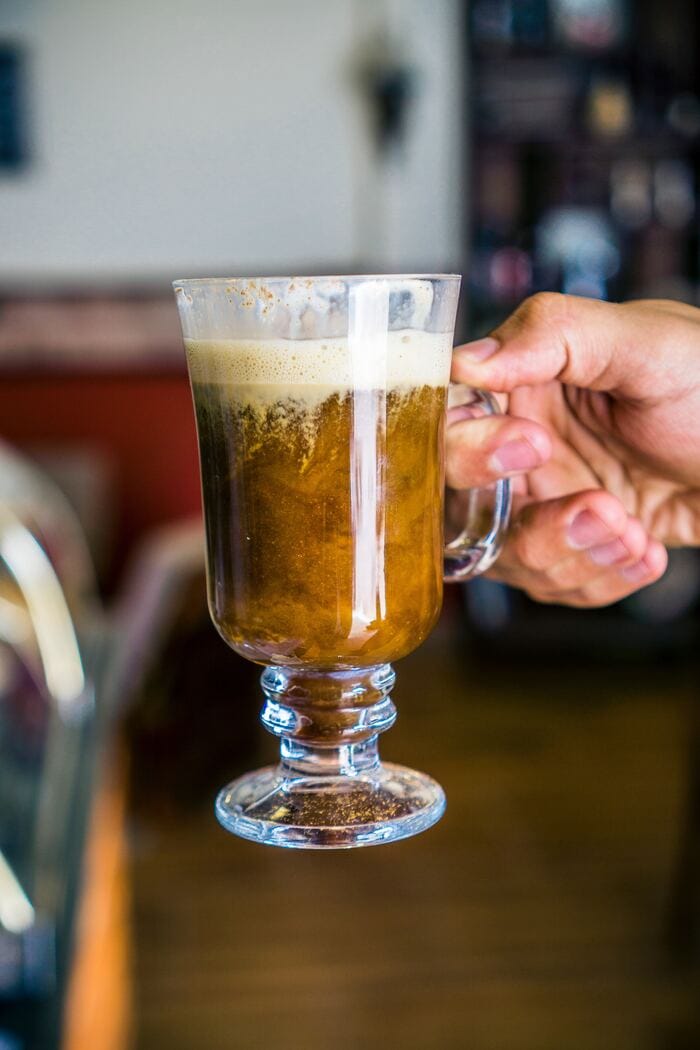 15. Mexican Coffee
Even boozier than an Irish coffee (a feat we thought impossible), a Mexican coffee is an absolute knockout. Combine hot coffee with coffee liquor (like Kahlua) and tequila, and top with whipped cream and cinnamon.
Hang on, this just sounds like dessert. Life hack: unlocked.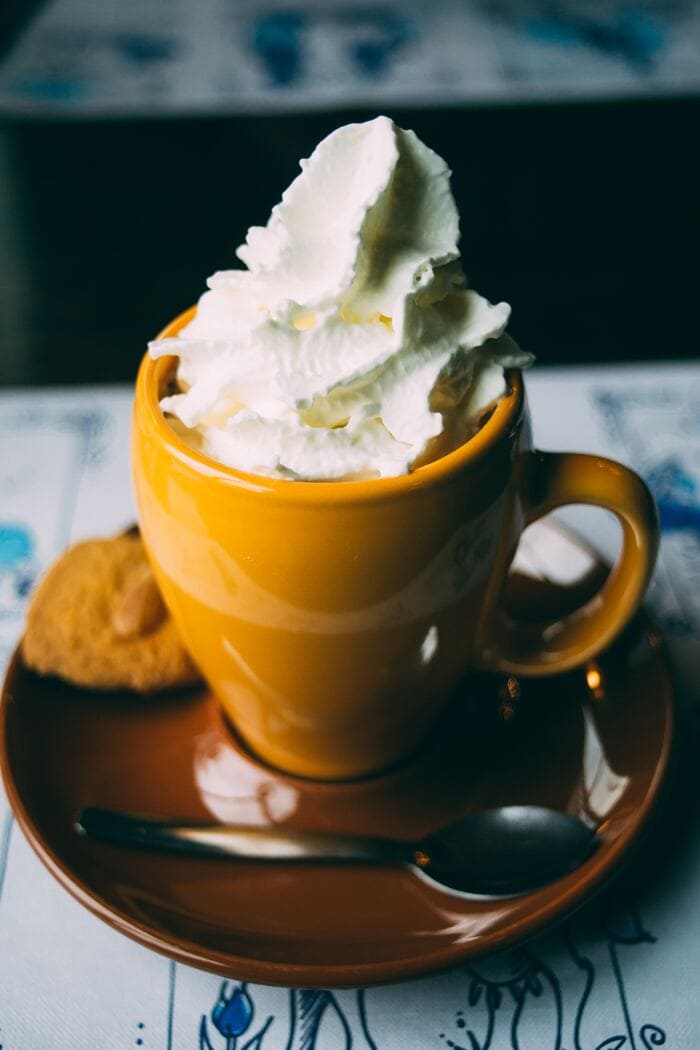 Types of Iced Coffee Drinks
1. Iced Latte
Your favorite ride-or-die coffee order but make it chill. Traditionally, this is just espresso and milk over ice. But we know you'll be mixing it up.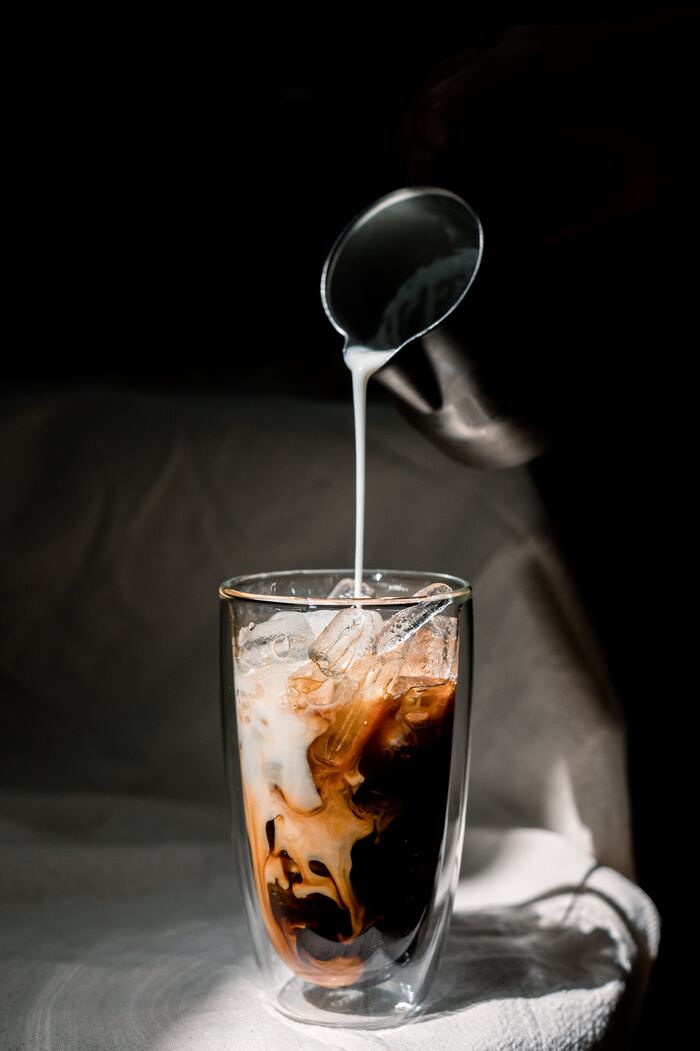 2. Frappuccino (Frappe)
Though Starbucks trademarked the word Frappuccino, cafes all over the world offer similar drinks, often simply called frappes. This delectable treat is coffee or espresso blended with ice, and some type of milk, syrup, sugar, and the dreams of your childhood.
Top it all off with some whipped cream and even more syrup, and you'll officially be invited to hang with the coolest high school clique. Miracles do happen.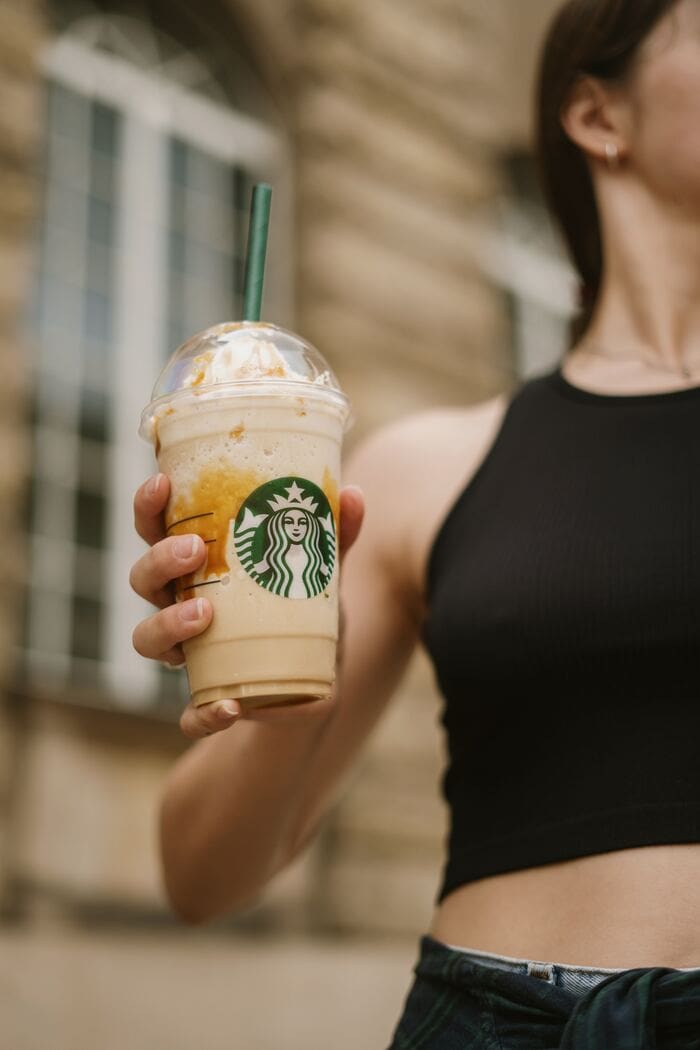 3. Cold Brew
Don't be fooled – this isn't just hot brewed coffee poured over ice. Instead, cold brew is made by slow brewing coffee grounds in cold or room-temperature water. That yields a smoother, less bitter brew. And apparently at least $5 of payment.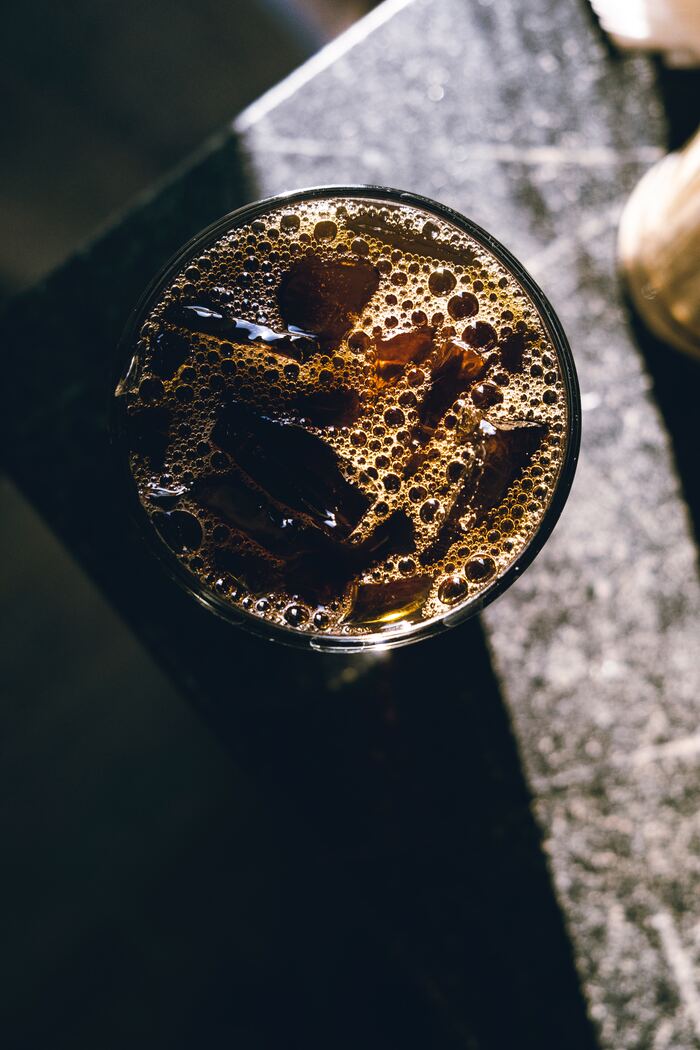 4. Nitro Cold Brew
This trendy beverage is absolutely worth the hype if you love a smooth, creamy drink. Brewed with principles from the beer industry, nitro cold brew is typically dispensed from a tap (think Guinness).
It's cold brew coffee infused with nitrogen bubbles, giving it a frothy texture. Whether from the tap or in cans to-go (thanks Starbucks!) this drink hits every time. Fore!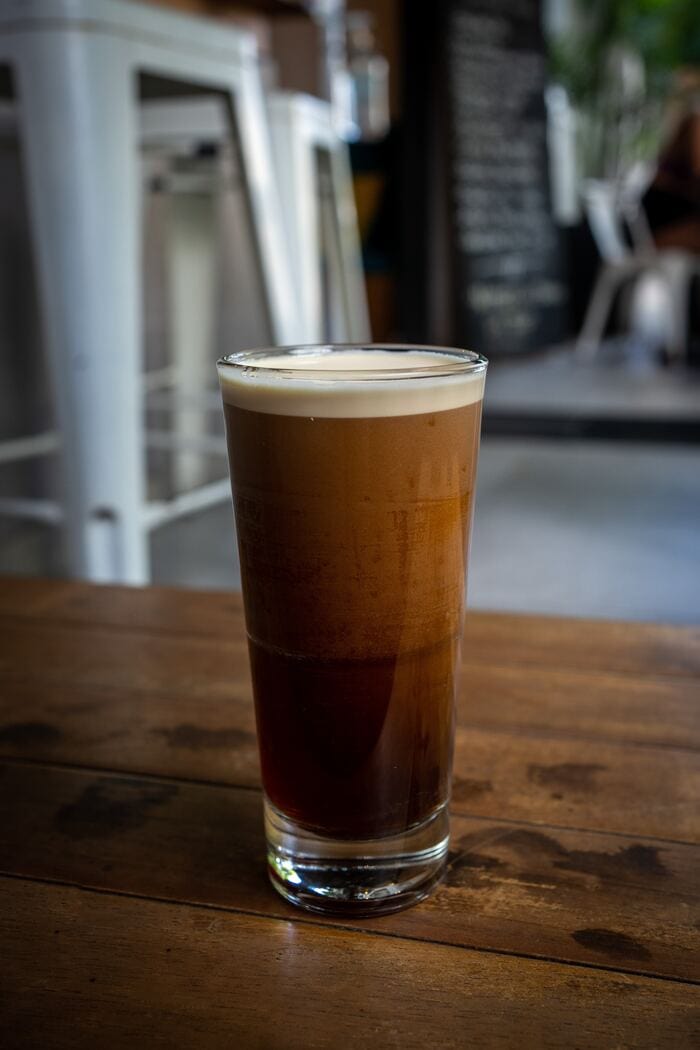 5. Freddo
This Greek delight is perfect for when you need a pick-me-up after a long day at the beach. There are two types: a Freddo espresso and a Freddo cappuccino.
Make a Freddo espresso by blending a double shot of espresso with ice and sugar. For a Freddo cappuccino just add some frothy milk on top. And for the full experience, have some ABBA playing in the background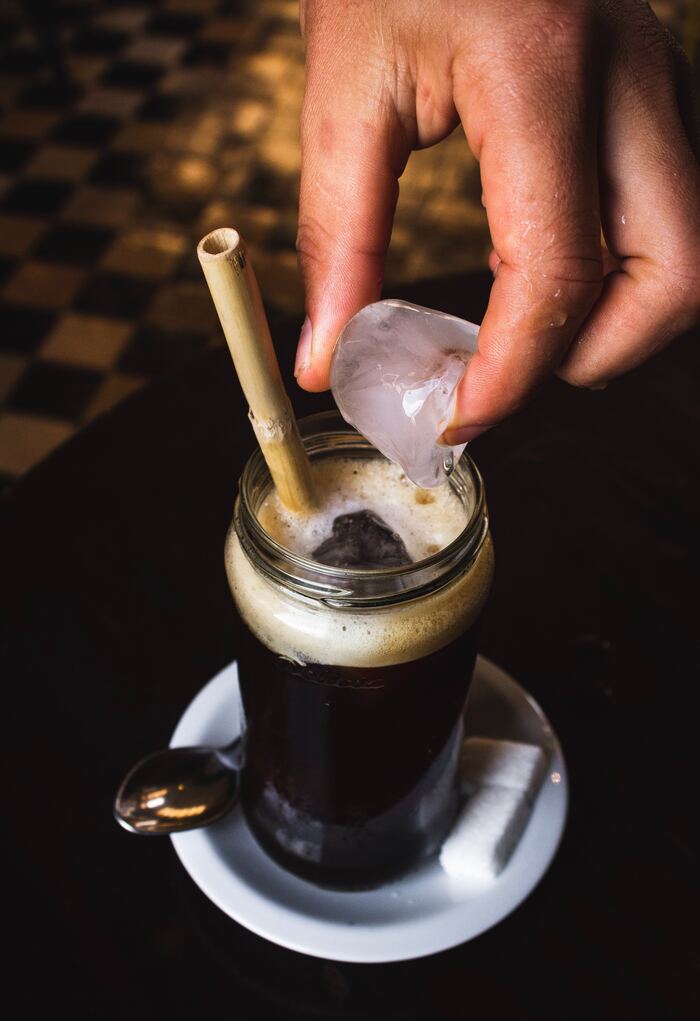 6. Iced Americano
Remember that hot Americano we mentioned earlier? Well, this is its iced sister. Who definitely borrowed a shirt without asking.
To make this type of coffee drink, you'll pour a shot of espresso over ice, and add in cold water. Does this count as a part of our hydration routine?

7. Espresso Martini
It's cold and it's coffee, so we're adding it onto our list of types of coffee.
The queen of dessert cocktails, an espresso martini is classically made with high-quality espresso, top-shelf vodka, coffee liqueur, and a few coffee beans for garnish. They go down easy, so drink with caution.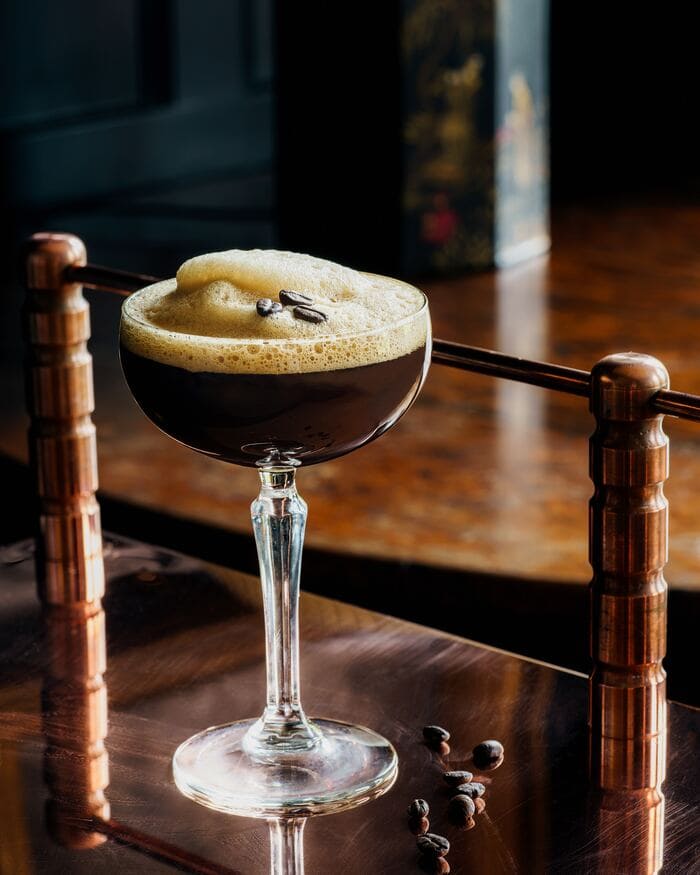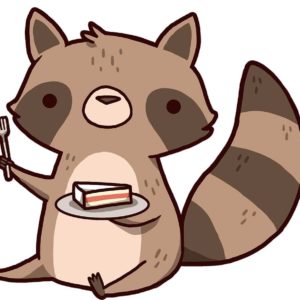 Latest posts by Julia Taliesin
(see all)