Are our ovens pre-heated or is that just the warmth we feel from thinking of home-baked goods? Obviously both. And now we can take action on our dreams, because we've found so many creative baking cookbooks for beginners to choose from in 2023.
Baking can be tricky, but we've combed through the metaphorical bookshelf of the internet to find a collection of cookbooks that are accessible, interesting, and chock(olate) full of delicious ideas. And of chocolate. Duh.
From breads to pies to cakes and beyond, these books will inspire you to whip up something warm and cozy. Get ready for a mid-nap nappe. Put your dough on then doze off. And then find us a lawyer for when someone takes that advice and sues us for scorched goods.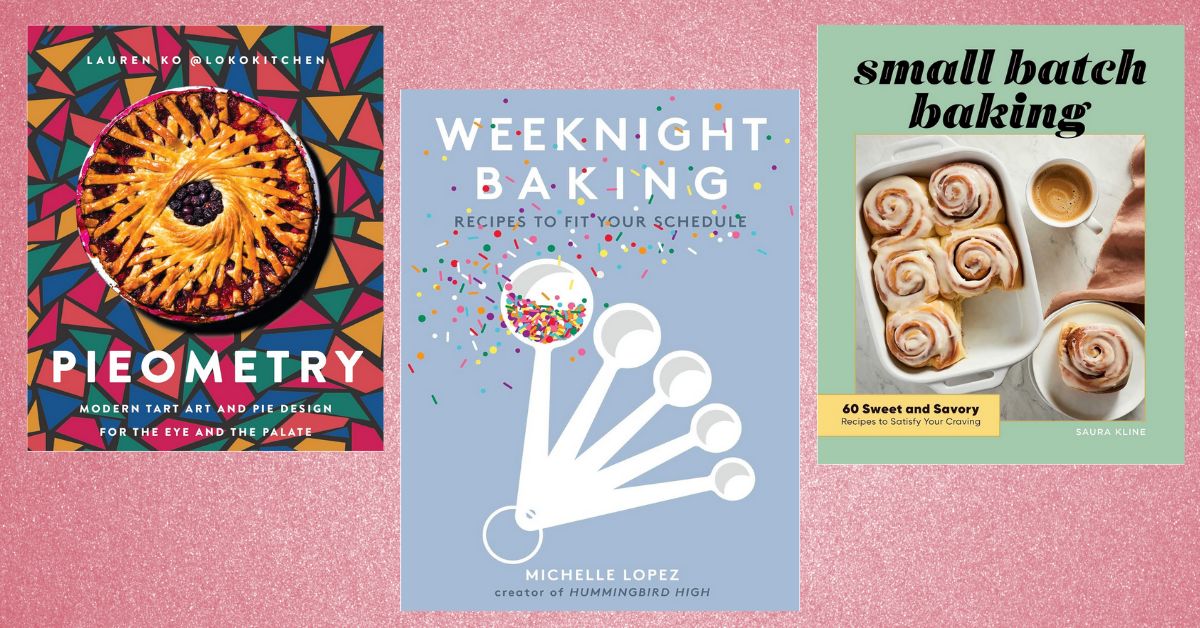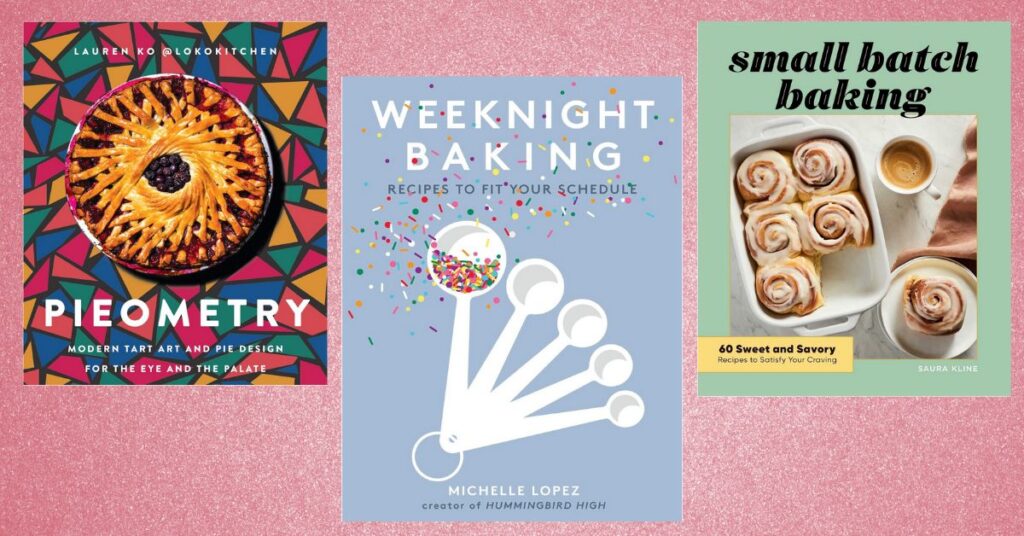 15 Best Baking Cookbooks for Beginners in 2023
1. "Baking: From My Home to Yours" by Dorie Greenspan
If you want to talk about a heavy-hitting name in the pastry game, look no further than Dorie Greenspan. Yes, she's baked with and for the best of them (including Julia Child), but that hasn't stopped her from harkening back to a love of home baking.
Her 300 recipes are accompanied by background, stories, and tips to help even a timid baker impress with Dorie-caliber desserts. Clear your calendars, because everyone is going to want you at their potluck. For your sparkling personality. Sure.
Available on Amazon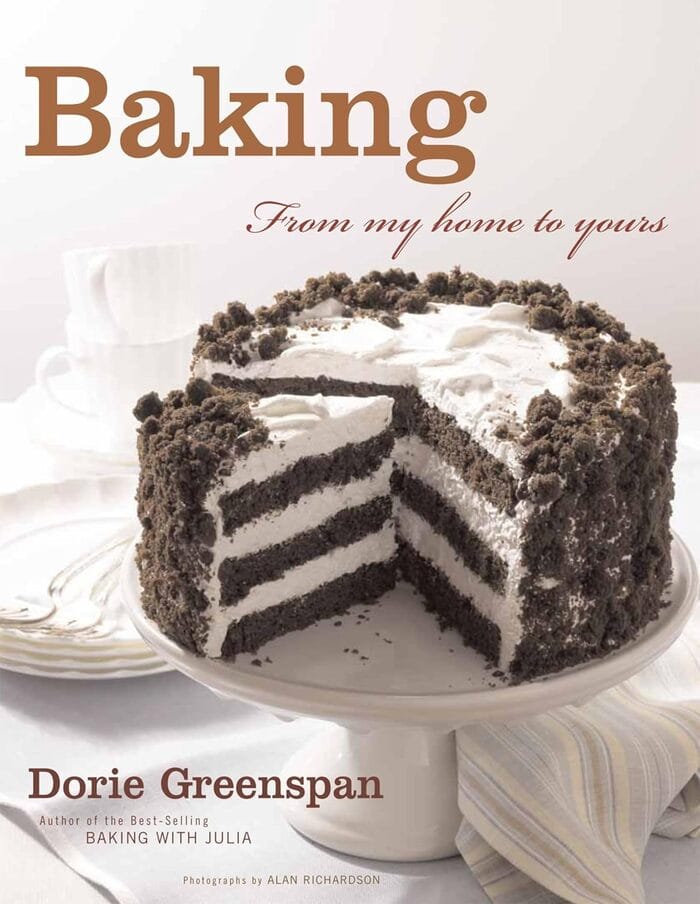 2. "Cheryl Day's Treasury of Southern Baking" by Cheryl Day
We may not have an actual southern granny to teach us how to roll out the perfect pie crust, but we have the next best thing: Cheryl Day's book.
Many think of southern food as an ultimate comfort, and they'd be right. It's hard to be sad between flaky biscuits and generous helpings of butter – unless, of course, you're a piece of fried chicken between those biscuits.
But assuming that's not the case, you can dive into Cheryl Day's encyclopedia of southern baking to learn not only how to bake, but also stories that shaped her into the person she is. The road to sweet treats is paved with sweet tales, and we call shotgun.
Available on Amazon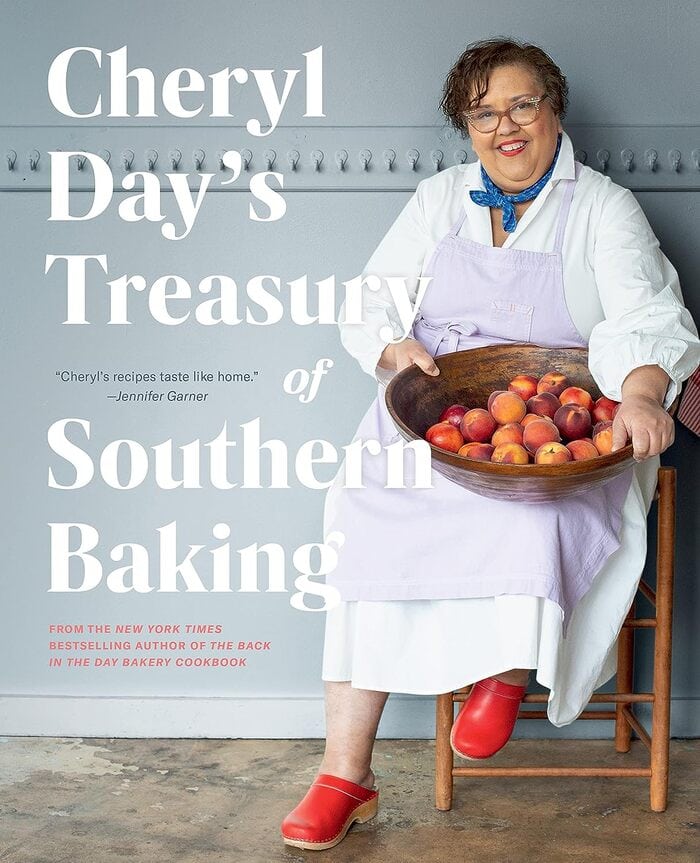 3. "The Baking Bible" by Rose Levy Beranbaum
If the crumb structure on the cover of this book doesn't sell you, there's nothing more we can do. Doesn't it make you feel powerful knowing that you could make that, too? Although, we might be less hungry for power and more just hungry.
Beranbaum has been called "the most meticulous cook who ever lived," but instead of channeling that energy into slapping your hands away from helping with Thanksgiving dinner, she's put together a collection of fool-proof recipes to share with us. Hear that, Mom?
Available on Amazon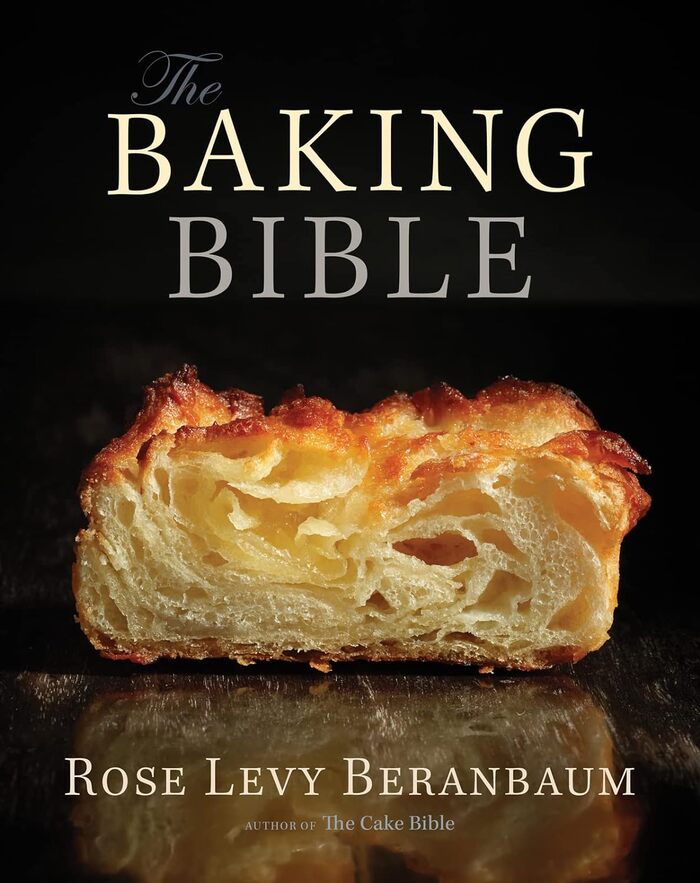 4. "The All-Purpose Baker's Companion" by King Arthur Baking Company
King Arthur gets a lot of press for that whole sword in stone thing, but we'd much rather have our name attached to some baking cred. Much like their flour, this book really is all-purpose. Well, within reason. It can't bring your pet iguana back from the "farm."
But it can offer clear, practical, instructions on hundreds of recipes from sweet to savory, breads to brownies, and ashes to ashes. Wait – how did that iguana eulogy sneak in there?
Available on Amazon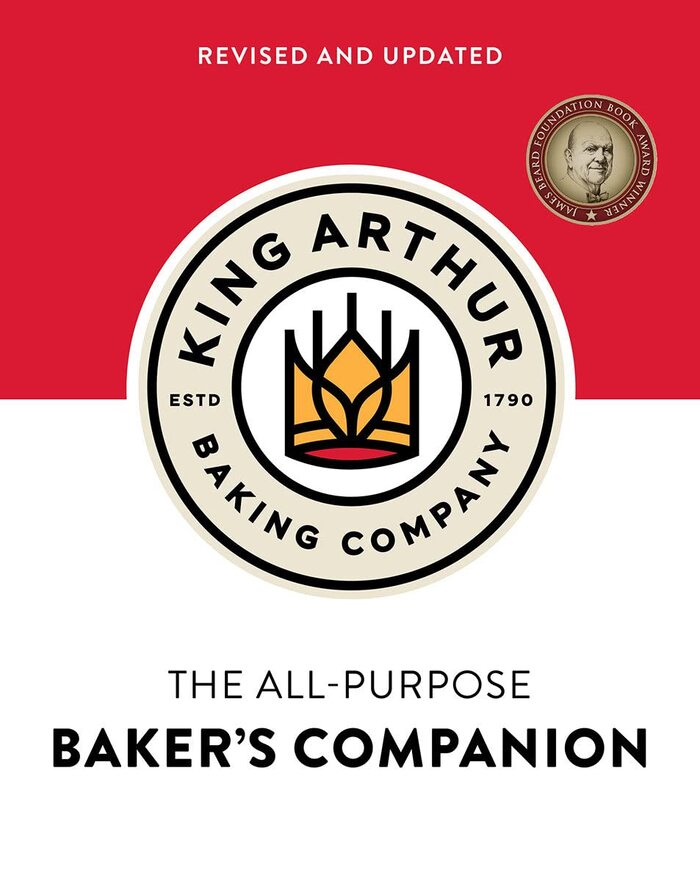 5. "Pieometry" by Lauren Ko
This book is perfect for people who live by two mentalities: 1) you eat with your eyes and 2) bad jokes are the best jokes.
Full of colorful tarts and pies featuring creative designs, Lauren Ko couples her internet-famous geometric decoration style with delicious flavors, silly names, and step-by-step instructions to help anybody achieve sweet success.
The only downside is that you can't bring a finished creation back to your high school geometry teacher to ask for a retroactive passing grade. Oh well, at least you have pie. Or, did.
Available on Amazon

6. "Small Batch Baking" by Saura Kline
Sometimes, we just want one brownie. We know, we can't believe it either. But sometimes, the craving hits and you're faced with the task of deciding whether to commit to a whole batch or none at all. It's cruel, we tell you.
Thankfully, Saura Kline has an answer for us, and it's not "go make some friends to share with, and stop eating a dozen cinnamon rolls just because you have them." How refreshing.
Kline's book is full of small scale recipes good for just a few servings and made with pantry staples and simple equipment. Now you can just enjoy your food, instead of worrying about what frozen pizzas you're going to wedge the leftovers between for 6 months until you remember them.
Available on Amazon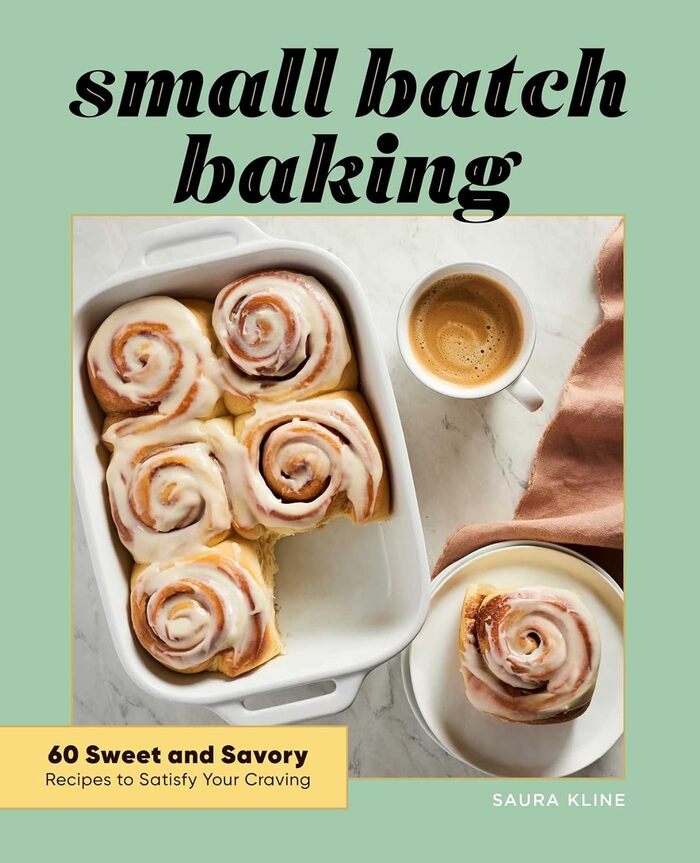 7. "Weeknight Baking" by Michelle Lopez
We've all felt lied to by recipe blogs and cooking shows that boast quick and easy recipes but omit that everything was prepped and cleaned by their staff. No more betrayal!
Michelle Lopez's book is full of options that have been tried, tested, and come out delicious – despite being quick and easy.
If you're like us and have a little time but a big appetite, you can turn to Lopez's collection of time-saving tips, productivity hacks, and tasty recipes. You can even read her stories and admire her beautiful pictures, thanks to all that time saved.
Available on Amazon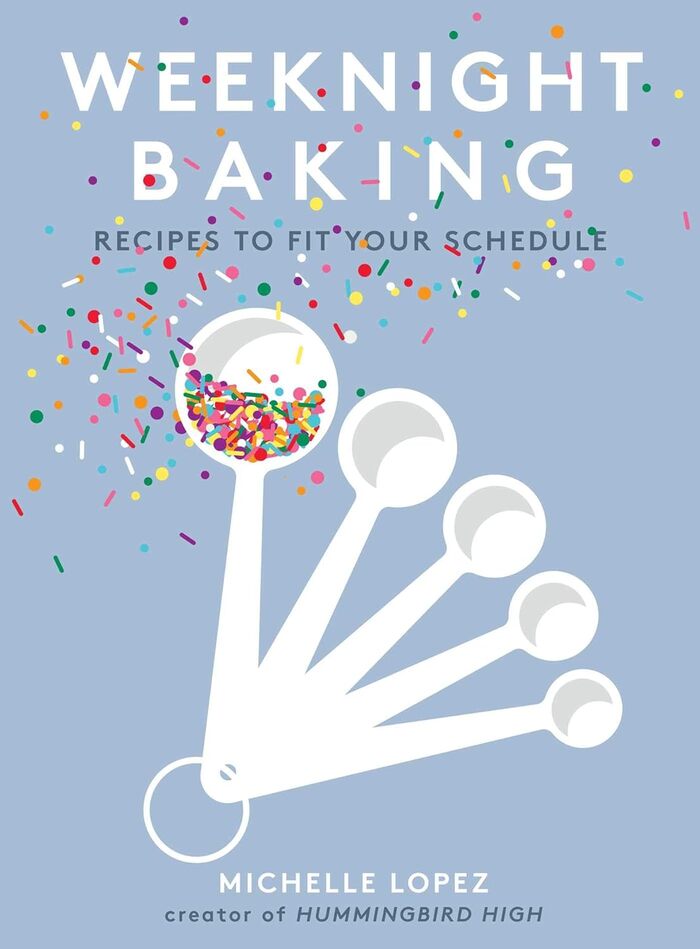 8. "Sally's Cookie Addiction" by Sally McKenney
Step aside, Levain. We're the cookie masters now. Well, with the help of Sally McKenny. We know and love her from her detailed blog, Sally's Baking Addiction, and we're thrilled to have her in paper form.
Aside from saving our keyboards from creamed butter and sugar in the crevices, Sally's book compiles cookies of all sorts into one convenient place. For once, that place is not our stomach.
The book has a cookie for every preference, and we have a preference for every cookie. We're ready to throw down some impressive cookie tins this year.
Available on Amazon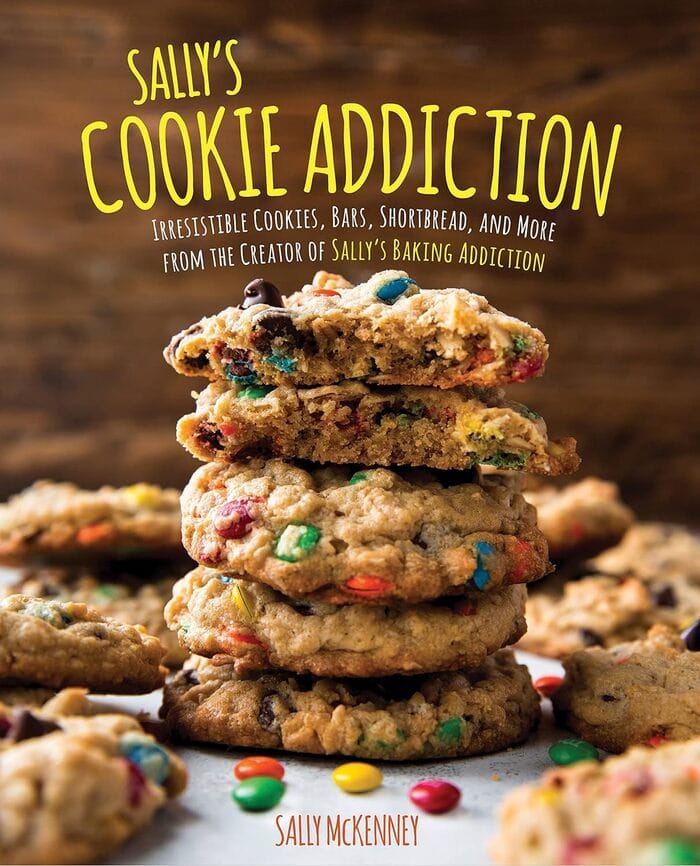 9. "Beginner's Baking Bible" by Heather Perine
We thought it would hurt our pride to lean so heavily on something labeled for beginners, but we'll happily swallow our pride if it means we get to swallow food. This book not only has upwards of 100 recipes, but also breaks down the fundamentals that you'll need to successfully make them.
You'll learn the must-know techniques that so many recipes assume readers know. And yes, "folding" is in there, @Rose family.
Available on Amazon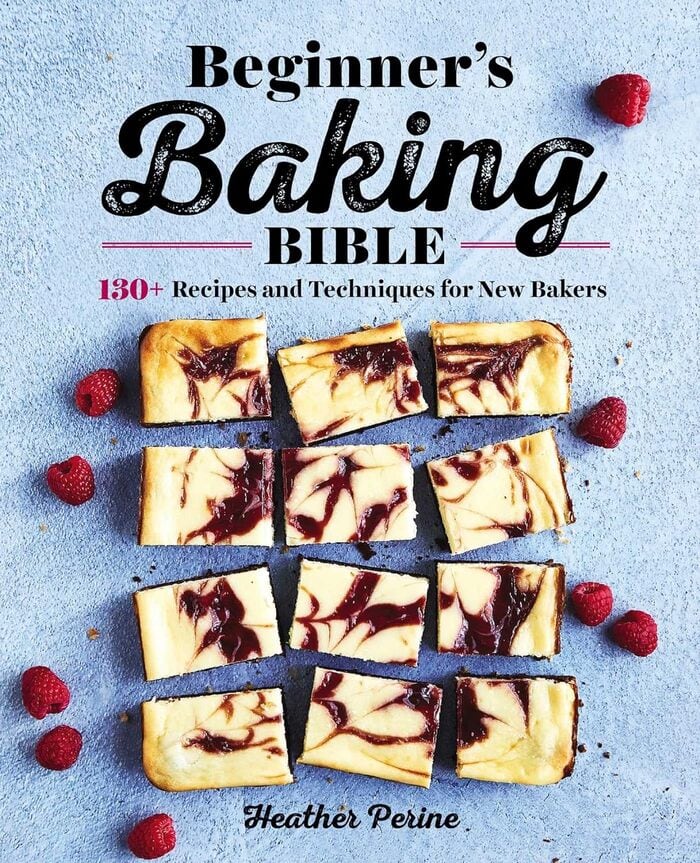 10. "Procrastibaking" by Erin Gardner
We're huge fans of productive procrastination, and we absolutely consider baking up something tasty to be productive. Erin Gardner knows that sometimes life gets heavy and overwhelming, but the smell of butter and sugar will give us the emotional support we need.
She includes recipes of varying commitment, from an hour to a weekend, and an option (or five) for every flavor preference.
So set your away message on slack, turn on your OOO response, and get ready to "circle back after the holidays upon completion of my cake."
Available on Amazon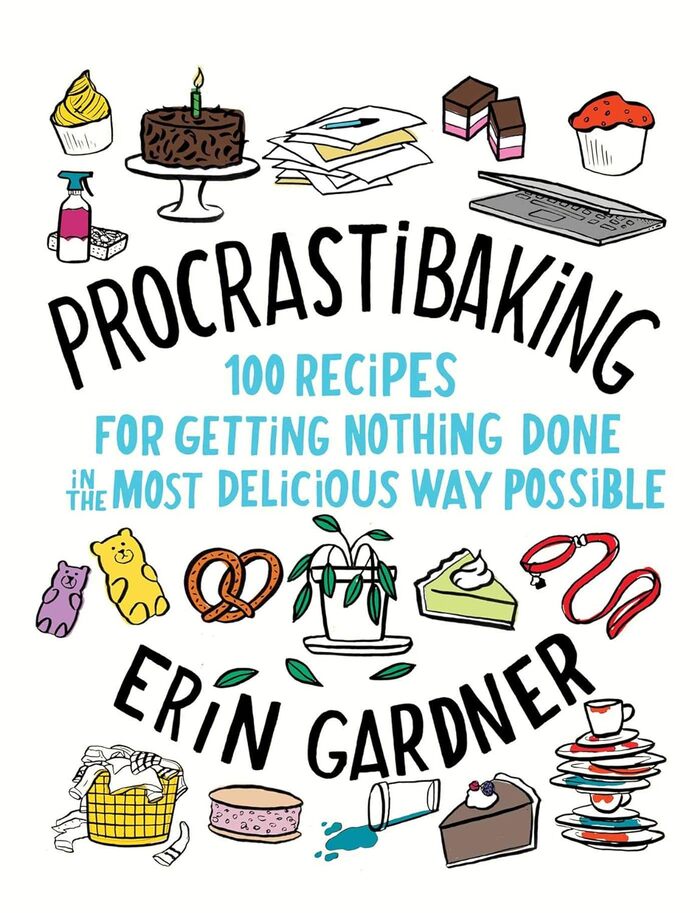 11. "Mind Over Batter" by Jack Hazan
Talk about range. Author Jack Hazan is both a licensed psychotherapist and a master baker. The only reason we're not making a "Jack of all trades" joke is because it's followed by "master of none," and we're not about to disrespect Jack like that.
This unique book is a delicious and inspiring intersection of informative cooking and self-care guidance. Jack includes recipes that are inspired by addressing common psychological problems such as trouble connecting, dealing with disappointment, and exercising mindfulness.
The recipes are approachable and fuss-free, so that the task of finishing one is never so daunting that people are frightened to try. Finally going into the basement is a whole other story.
Available on Amazon

12. "Nailed It!" by The Creators of Nailed It! with Heather Maclean
Nailed It! is a masterpiece of a show. Aside from being wildly entertaining, it's the boost of confidence we all need as we either mercilessly judge contestants for their trainwrecks or look to them in solidarily, thinking, "hey, maybe we're not so bad after all."
Either way, it's about having fun in the kitchen, and baking for enjoyment.
This book contains tips, tricks, and recipes to help achieve the masterpieces that have bakers' jaws on the ground from the very beginning. And, uh, don't worry. The recipes are written by the creators, not the contestants.
Available on Amazon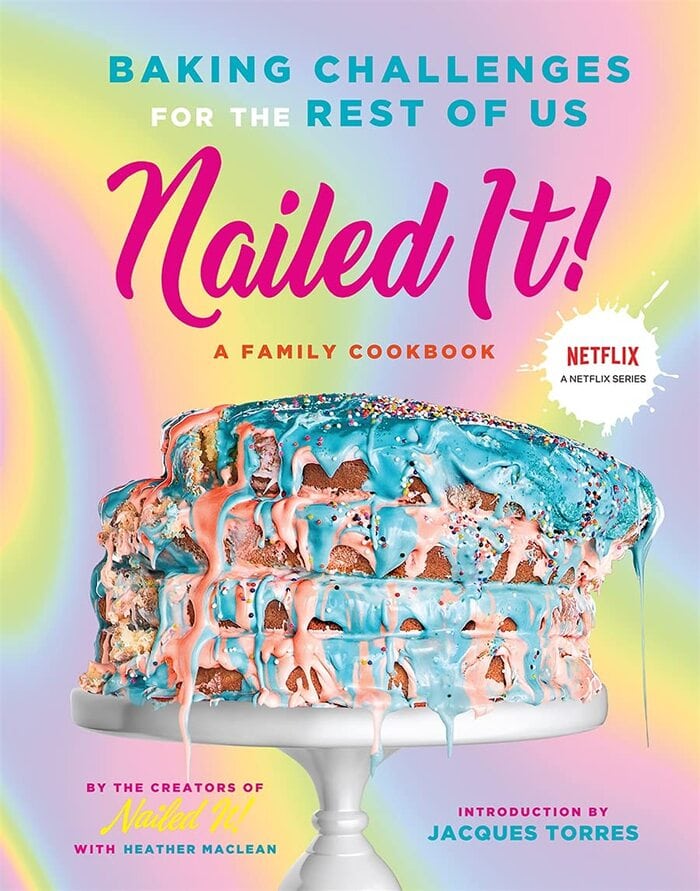 13. "Martha Stewart's Baking Handbook" by Martha Stewart
Martha's an OG baking gangster. This book is from 2005 and it still slaps. Which is great, because we need some serious comfort food when we think about 2005 being almost 20 years ago.
It's fine, we'll soothe ourselves with a batch of cookies and some reflection on the beautiful friendship that is Martha and Snoop.
Available on Amazon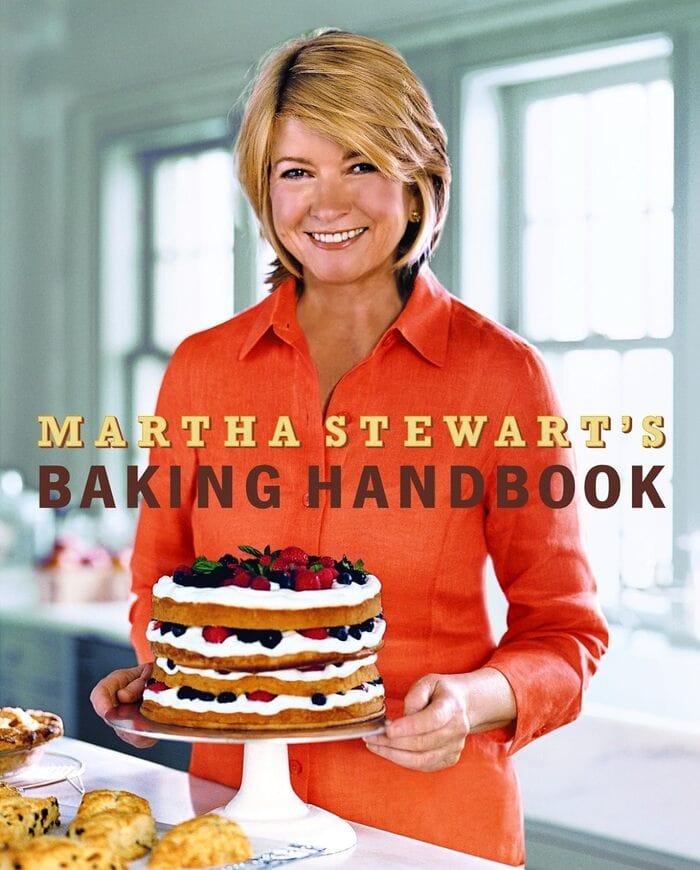 14. "Cookie Love" by Mindy Segal and Kate Leahy
There's nothing wrong with a classic chocolate chip cookie, but sometimes we want to level up our cookie game, and who better to trust with the task than the self-professed "cookie nerd?"
Mindy Segal has 60 recipes locked and loaded for cookies that are inspired and creative, but not absolutely impossible to make. Lookin' at you, French macarons.
Available on Amazon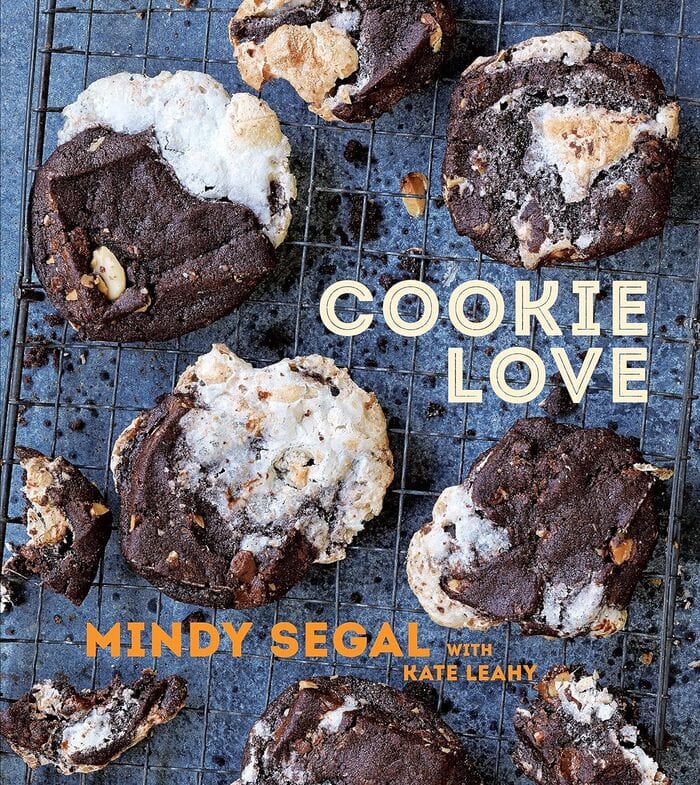 15. "Baking" by James Peterson
The book's name is fitting for the content. Baking is full of basic recipes that every baker needs, so delicious that they'll have you rethinking the negative connotation of the word "basic."
These foundational pound cakes and cream puffs open up the doors to aspirational souffles and petit fours, and fuel us enough to look into why our baked goods are in our entryways. We guess chivalry really isn't dead?
Available on Amazon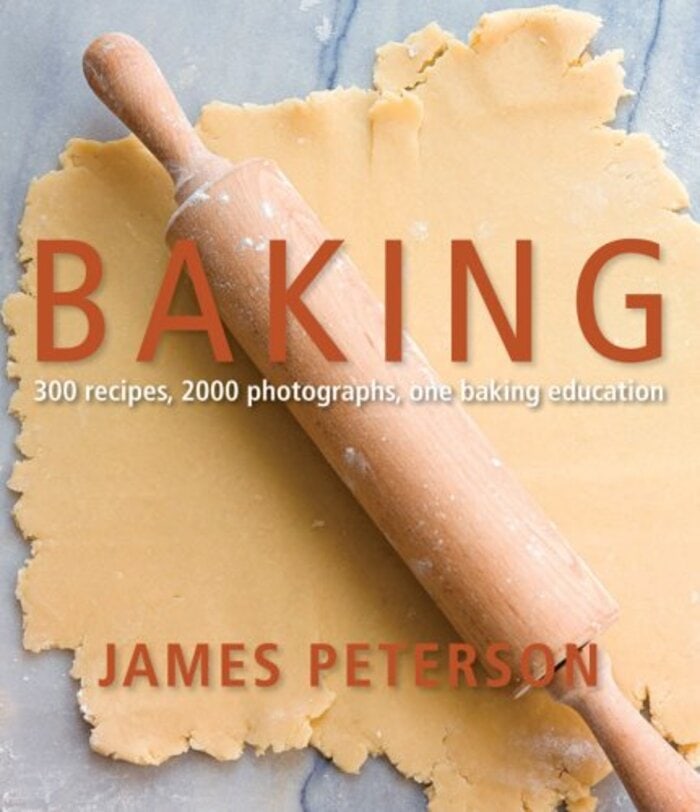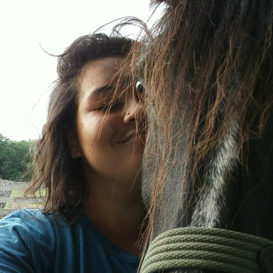 Latest posts by Hebba Gouda
(see all)