September marks the official beginning of Fall (despite stores stocking Halloween products in July), and with it, comes all the pumpkin and apple products you could ever want. So, here's a look at the best new products arriving at Trader Joe's in September 2023. And, a few old favorites too.
From Apple and Pumpkin Hand Pies to itty bitty chocolate chip cookies, TJ's fall offerings are looking like they're gonna go straight into our cart. And, then into the checkout bag. And then into our car. And finally into our mouths. Because that's how grocery shopping works.
In the purgatory between now and Halloween fully taking over, Trader Joe's has a bounty of September products. Here's some of our favorites.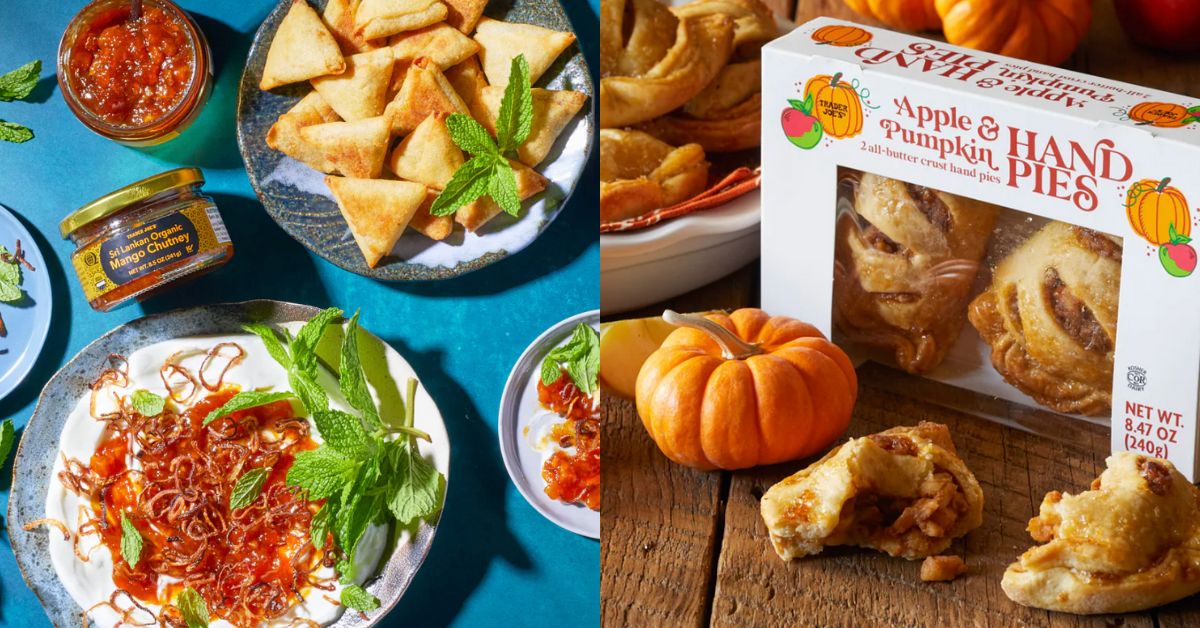 18 of the Best Trader Joe's Products for September
1. Tiniest Chocolate Chip Cookies
Remember Cookie Crisp cereal? So do we. Fondly. That's part of the reason we were so excited to see these hit the shelves. It's not quite as easy to pretend these are breakfast, but we're prepared to take on the challenge.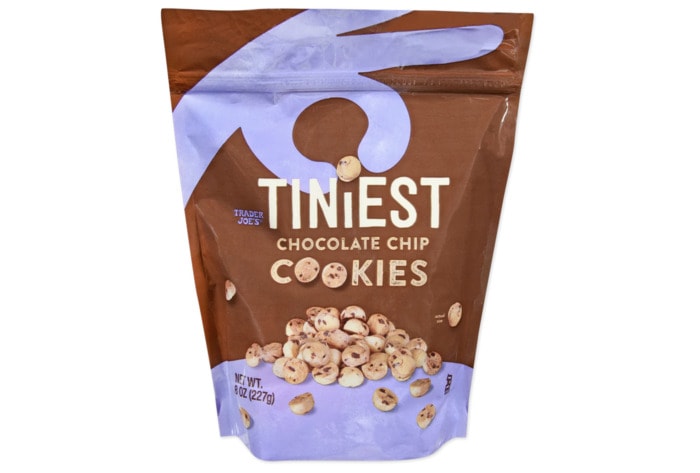 2. Apple Cider Donuts
Ah, apple cider donuts. The OG of fall.
Seeing these bad boys on the shelves screams crisp air and crunchy leaves almost as loudly as the pumpkin spice latte, and definitely louder than our doctors telling us that eating the whole six-pack will give us sugar-induced hallucinations.
Shh, Meredith Grey, let us enjoy these.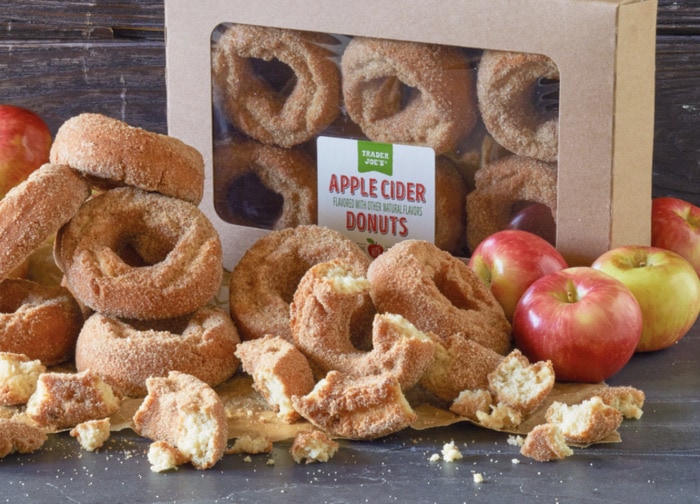 3. Kimbap
This throws us for two reasons; first, it gives us a bit of pause to think of something so close to sushi coming from the frozen section. And the fact that it contains a fair amount of sugar.
But, this classic Korean snack is also pretty tasty, so grab a few on hand for your next girl dinner. Or picnic. (Just remember to pack a microwave.)
4. Gluten-Free Oatmeal Cookie
Shout out to Trader Joe's for time and time again proving that gluten free does not mean flavor free, and that oatmeal cookies can hang with the big dogs. As long as neither has chocolate in it. Or nutmeg. Or, you know, maybe just stick with dog food.
5. Fudgy Cookie Dough Ice Cream
Just because the thermometers start to go down doesn't mean our craving for ice cream follows. With cookie dough chunks, a sea salt fudge, and chocolate chips, this pint is basically a sundae that we don't have to assemble ourselves.
Now we have extra time and energy to bring in all these new TJ's goodies! In one trip, of course. Is there another way?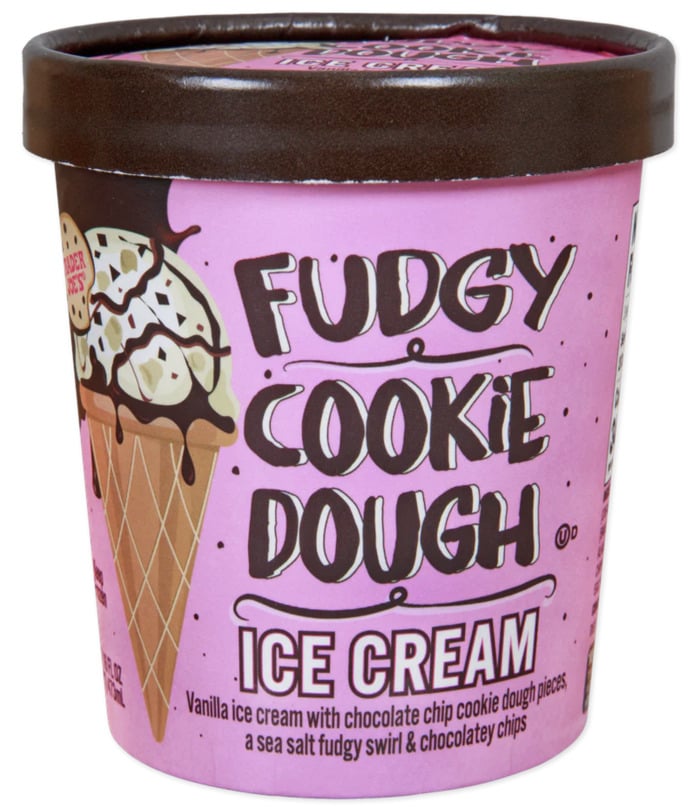 6. Freeze Dried Fig Slices
Don't get us wrong, we love fresh figs but sometimes we crave the sweet taste without the not-so-sweet action of spending half a meeting trying to get fig bits out of our teeth.
With this freeze-dried option, we can have the flavor of figs but a fun and crunchy texture. Who says dreams don't come true, and why are they still teaching at my old kindergarten?
7. Cheddar Cheese Spread with Hatch Chile
This comes from the land of Unexpected Cheddar because we're happy to spread both the cheese and the word about this cheese.
Spreadable cheese is already bullets one through five in our nightly gratitude journal, but add in some spice from hatch chile? Friends and family are getting bumped from that list altogether. If they had this spread, they'd understand.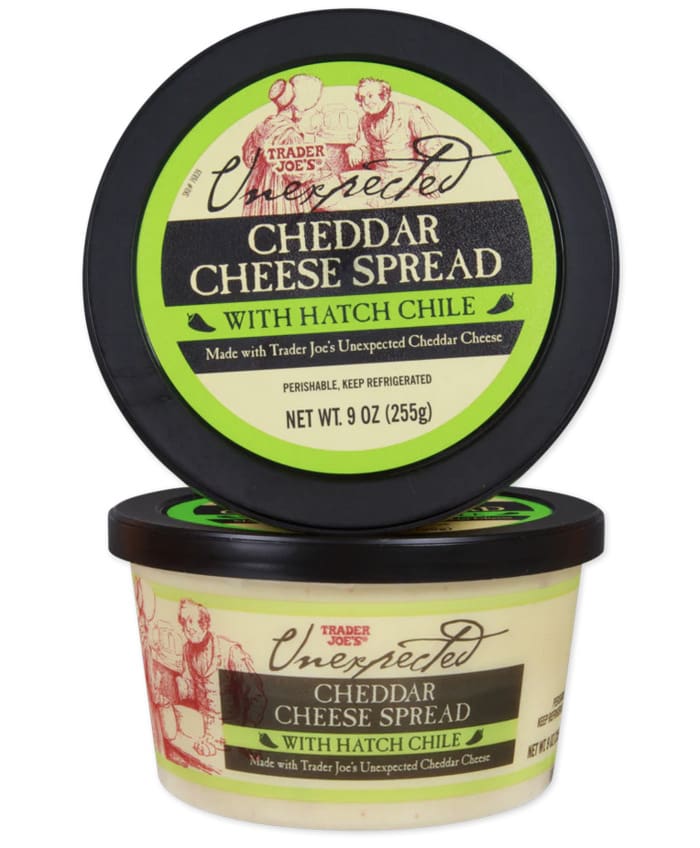 8. Pretzel Breadsticks
"Twisty" and "rustic" can describe either these pretzel sticks or the crude first draft of our drama-filled spec script. However, our 100-page script doesn't taste as good dunked in mustard.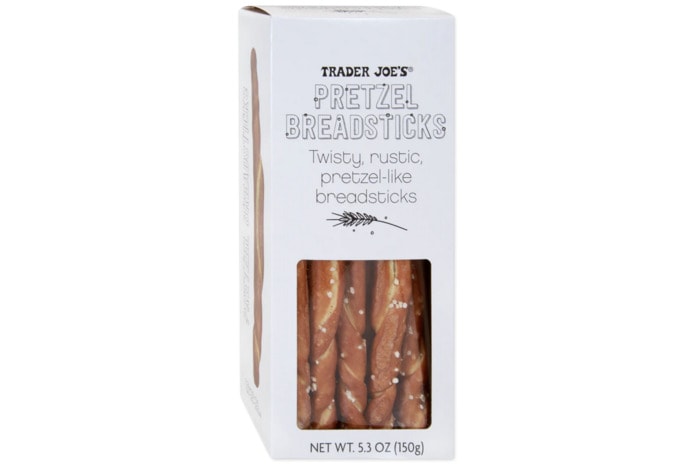 9. Pumpkin and Apple Hand Pies
If you're like us, you can never choose between pumpkin and apple pie. Both delicious flavors embody Fall, and we're all about fairness. That's why Trader Joe's not only gave us both flavors, but one for each hand. They really do think of everything.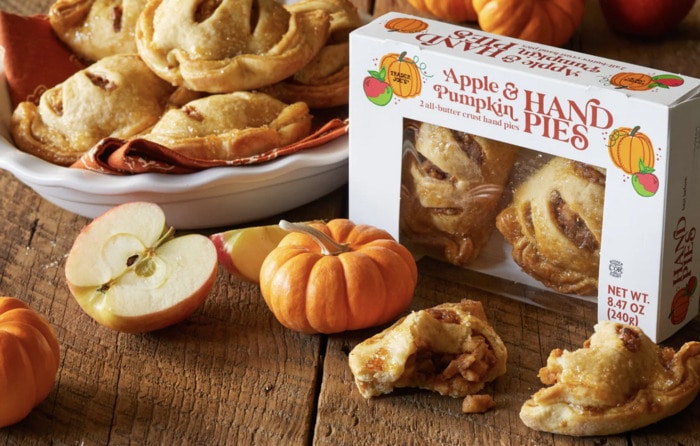 10. Sri Lankan Organic Mango Chutney
We love to see mango shine in savory dishes, and this chutney gives it plenty of opportunity. Delicious as a dip, marinade, or spread on some roti, a small but mighty jar of chutney proves that mangoes have more uses than duct tape, even though they can be just as sticky.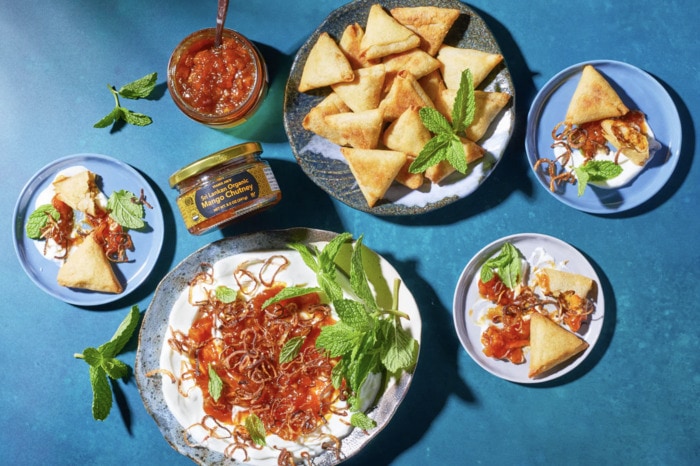 11. Chicken, Cheese, and Green Chile Pupusas
Few things are as warm and comforting as anything stuffed with cheese, so we welcome any addition to that family as we enter the colder months. Of course we'd be satisfied with just the corn tortilla filled with mozzarella, but the addition of chicken and chiles? We'll happily take ten.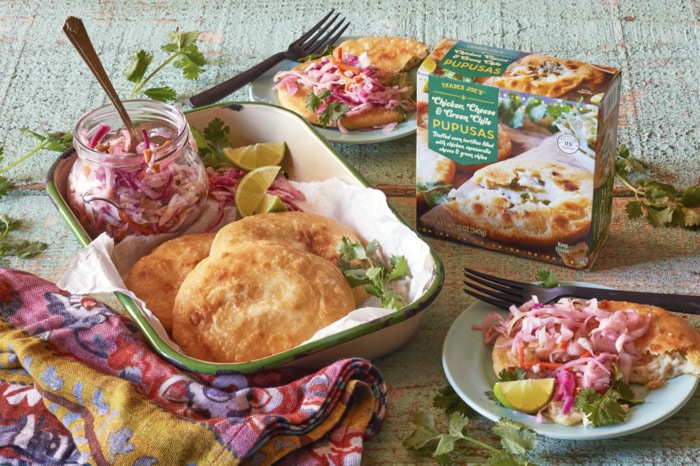 12. Shrimp and Garlic Flatbread
This would be a great option for if you want to impress guests at a dinner party, but it'd also be pretty good to enjoy alone, in a Snuggie, re-watching Legally Blonde. We imagine. Welp, looks like we have to redo our ranking of the best pizzas at Trader Joe's again. Oh, darn.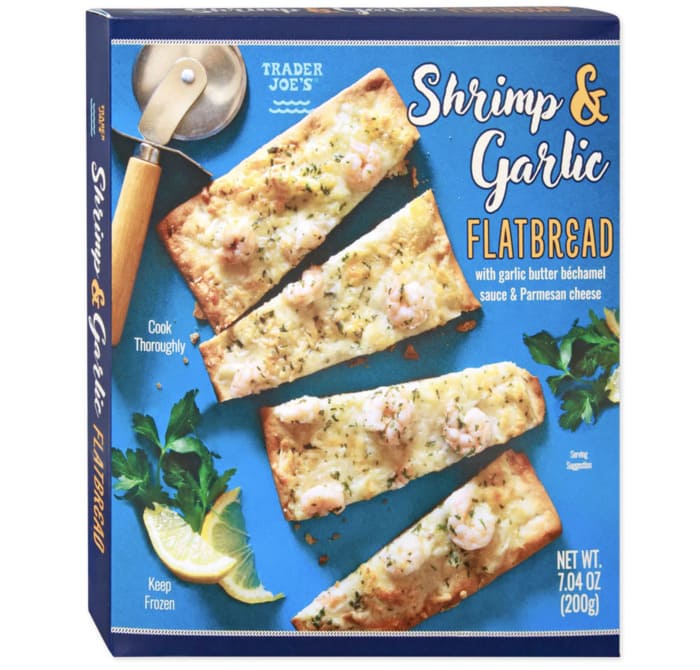 13. Peanut Butter Chocolate Granola
We'd always wondered what would happen if Reese's Puffs grew up, traded in their NYC apartment for an RV and their polos for a flannel, moved to Denver, started climbing, and grew a beard. Now we know, and we're alright with it. Still a delicious peanut butter-y breakfast, just a little more rugged.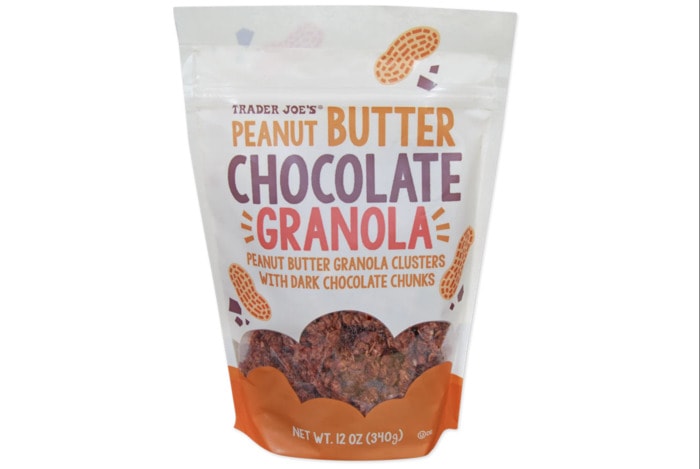 14. Onion Confit Swirls
Buttery, flaky puff pastry done right is good enough to stand on its own, and we're no strangers to a ratio of French Onion Dip to bread that would make our toothbrushes cringe.
Together, that delicious puff pastry and that savory onion make these perfect swirls. True love does exist. Nobody specified it had to be between people.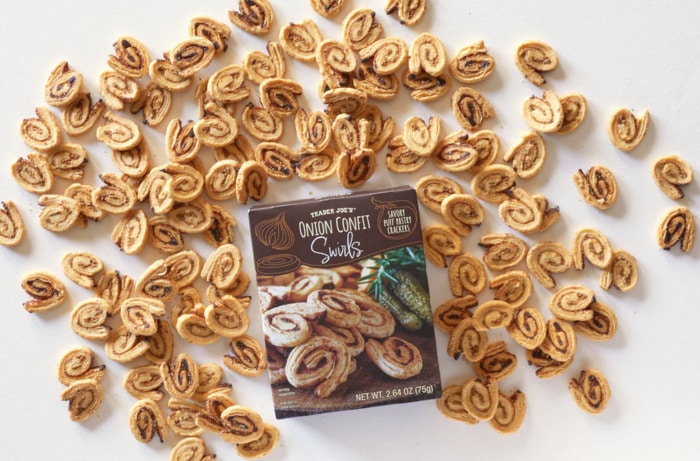 15. Vanilla Bean Non-Dairy Frozen Oat Dessert
Dairy-free TJ fans rejoice! Everyone's favorite accompaniment to warm apple pie is here for you. Well, everyone's second favorite. Right behind another piece of warm apple pie.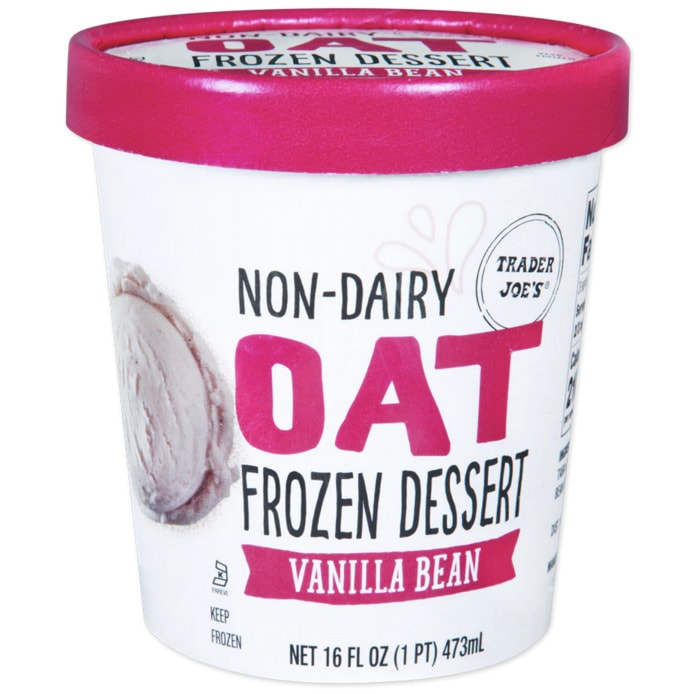 16. Gluten Free Chocolate Chunk Cookie with Sea Salt
Whoever thought to put sea salt on sweets deserves a Nobel prize. Five MacArthur Genius Grants. One million high fives from one million angels. The sophisticated addition of sea salt brings our childhood favorite into our new grown-up lives.
It brings us right back to dipping cookies in milk while watching Arthur, even though we now dip our cookies in milk while watching Succession. When Arthur isn't on.
17. Cinnamon Roll Drizzled Granola
This sweet, cinnamon-y granola is baked into clusters for our snacking convenience, making it a great nibbling option for Hocus Pocus watch parties, making extensive spreadsheets of all of the different hayrides to hit this season, or fielding texts from our many, many friends because we are clearly extremely cool.
It also gives us something to snack on while making these peanut butter and jelly cinnamon rolls.
18. Lobster Bisque
Fall is great for a lot of things, chief amongst those is that it's soup season. A classic chicken noodle is fine and good, but sometimes you just want to bust out the monocle and Vivaldi and enjoy the finer things in life. Enter: lobster bisque. And our Rolls. Too-dee-loo!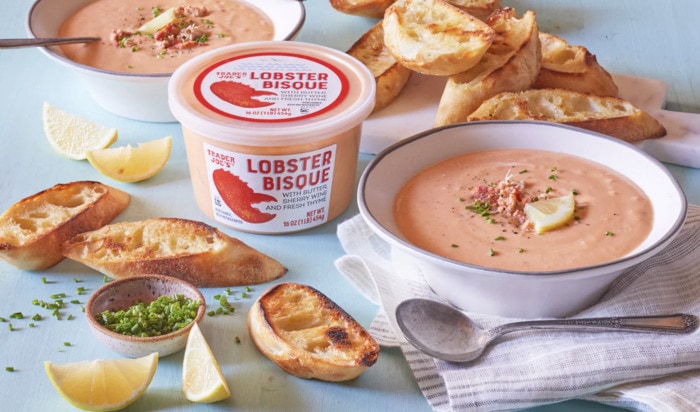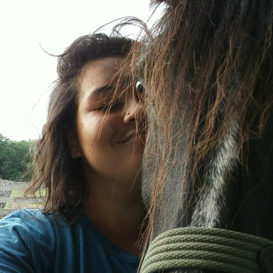 Latest posts by Hebba Gouda
(see all)